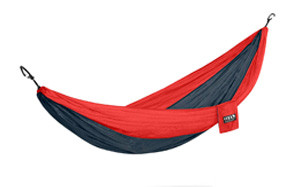 ENO Eagles Nest Outfitters DoubleNest Hammock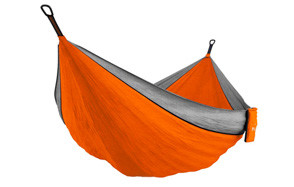 Double Portable Camping Hammock, by MalloMe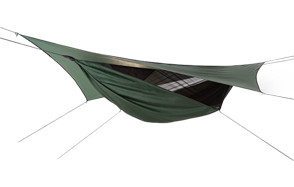 Hennessy Hammock Expedition Series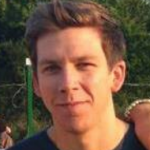 It's time to fire up the camping lanterns, grab the sleeping bags, and head out onto the hiking trail. Whether you're taking a trip into the jungle or just spending a night out under the stars, you need the ultimate camping component: a hammock. Beloved for being the icon of rest and relaxation, your hammock is a designated area to take a load off, and relax while you soak in the nothingness of the outdoors. The best hammocks for camping, sleeping and more are all right here, as well as an extensive care guide and detailed FAQ. It's time to hit the road and enjoy the world in its purest form from the comfort of your very own hammock.
The Best Hammock
Hammock Buying Guide and FAQs
Relaxation is part of the reason why you wanted to get away for the weekend, and you should be able to lounge around a little bit and enjoy the great outdoors. Option two is that you called in sick and you're in the backyard with a mojito, and you need a place to relax: we don't judge, man. What we do is find the best hammocks in terms of comfort, durability and cost, and they're all here.

How We Chose Our Selection of Hammocks
Brand - With any camping equipment, brands are more than just a logo: they're a family. We have our own personal brands that we always go to for outdoor gear, as you may have your own. Brand showcases quality and strength.
Quality - There's a few quick ways to detect quality. Material of the net, fraying of said material, weight capacity, and the stakes. Hammocks are gloriously simple, meaning there's a lot less gimmicks and marketing ploys for companies to hide behind. What you see is what you get, and that's a good thing.
Reviews - User reviews act as our voice of reason when whittling down our long list of potential hammocks. We purchase and test all of these items, but we can't exactly break the bank to do so. User reviews help us narrow down our shortlist and grab the best of the best, and leave the rest to the rest.
Strength - In terms of weight capacity, but also in terms of how sturdy it's going to hold up when it's all set. If the hammock comes with poles, those will be scrutinized in our reviews. If they come with stakes for mounting to a tree, same thing.
Price - Price is tricky. You want to find the cheapest options, but you also don't want to fall through the hammock after it's only been set up for three-and-a-half minutes. We did our best to compile this list full of cost-effective hammocks when we could.

Features to Look for in Hammocks
Weight - You're already packing a heavy load out there on the trail. Don't make it that much harder on yourself; every pound in that backpack counts.
Dimensions - We've seen so many gents complain about hammocks, when in reality they just didn't read the dimensions. It's fairly common to see hammocks at a great price, but they don't support your height properly. Pay close attention.
Weight Capacity - You don't want it breaking on you while you're trying to enjoy the view. You should always aim for 50 lbs above your current weight, accounting for jackets, boots and other items that add to the pile that you may be wearing when you hop in.
Suspension System - This is when you get into the age-old debate between ropes and straps. Personally, as you'll be able to see from our selection, we like nylon straps over ropes for a multitude of reasons, but this is up to you and your preferences.
Fabric - You're mostly going to run into nylon, but there are also canvas and polyester hammocks out there. The latter options are usually used in cheaper, less durable hammocks with low weight capacities, which is why you won't find them on our list.
Price - Price is always an influencer, but luckily, even our premium pick is well within the range of a normal hiker's budget when he's refueling his gear. You shouldn't have to spend a fortune just to enjoy a night out under the stars.

Types of Hammocks
Parachute Hammocks - These are designed to fit inside of a compact space, like a carry bag. These are called parachute hammocks because they would actually be attached to a soldier's gear on parachute trooper's packs, allowing them to sleep on something other than the ground in a combat zone.
Ultra Lightweight Hiking Hammocks - Hiking can put a real toll on your back, even if you have an external frame backpack to take some of the stress off. You need as little weight as possible on your back, and ultra lightweight hiking hammocks are designed to be as least straining as possible. These can be as lightweight at 12 ounces, though anything under two pounds is considered ultra lightweight.
Jungle Camping Hammocks - These have some long military roots that we don't want to bore you with. Jungles pose a crazy amount of insect-based threads, so a jungle camping hammock is basically any hammock that includes a mesh net and rests more than four feet off the ground. No bugs, nothing creepy or crawly.
Camping Tent Hammocks - Similar to jungle camping hammocks, these act as a tent and offer shelter from insects and small critters. Unlike the jungle hammock, you can actually lay a camping tent hammock on the ground if you can't find a spot, and it will act as a tube-like tent for one night.
Tips for Camping with a Hammock
Line It: Laying in a hammock isn't really all that comfortable unless you line it. Use a sleeping bag, a blanket and a pillow, but for the sake of your back, give it a little padding to let you rest on.
Use a Mosquito Net: If your tent doesn't include one, you can pick up one for a low cost and set it up to help you keep the bugs off on those long summer nights. You can't leave a tiki torch burning and bug repellent only works for so long. This is a must.
Raise the Foot Higher: If you're not comfortable following our suggestions of using the lowest point as a marker for the base of your spine. Raise your legs up higher, and you might experience a whole new world of comfort.

Hammock FAQs
Q: What is a Hammock?
A: A hammock was traditionally a rope or canvas-made bed intended for sleeping in the woods. Nowadays they're the quintessential item you need for a full campsite, if you want to be able to relax and actually enjoy the fact that you got away from nature for a bit. These sit suspended between two points (either poles or anchored into trees), and give you somewhere to rest off the ground so you're not forced to lay in your tent when you feel like taking a nap.
Q: What is the Best Way to Wash a Hammock?
A: This is where we get to tell you something truly awesome: they're one of the easiest camping items you'll ever clean. If you look at the list of products up above, they all share some key features: nylon construction. Nylon is mostly water resistant, and doesn't need much time to dry once you've wet it.
Simply run a hose or a grab a bucket of water from a stream, and rinse it off. The only things that get in your way are the ropes and/or straps you have, which require a bit of scrubbing, and the carabiners. Most carabiners aren't rust-proof, so you'll want to remove those before you go splashing water anywhere.
Q: Is It Safe to Sleep in a Hammock?
A: If you go camping, you sleep in a tent, right? Hammocks are safe to sleep in our in the wilderness, but you just have to play it smart. If you want to spend the night under the stars, don't do it blindly. Grab something similar to our #8 selection where you have a propped-up section, a bug net, and enough space to move around a bit without toppling things over.

Q: How High Should I Hang my Hammock?
A: On average, the best height off the ground is four feet. That's what a lot of manufacturers and camping experts tell you. It provides ample space for the hammock to sag down if you move around and it positions improperly, but also prevents tearing of the fabric at the same time.
So long as you have your posts or anchor spots set far enough apart, you should be able to upkeep this height. That is, of course, if you're talking about a standard hammock. Then you get into jungle camping hammocks, our number eight pick which is designed to hoist a bit higher up in the trees. Your manufacturer will have suggestions, but it's best to keep it four feet above the ground just to be on the safe side if one of the anchors decides to give way.
Q: What Happens if Two People go Into an Individual Hammock?
A: A lot of folks who haven't done much camping will think, "Well, we both fit in the weight limit, so let's just get a single hammock."
It's not about the weight, it's about dimensions. If you've ever seen a cheesy movie where someone leans back in a hammock, and either falls out or gets tangled up, you're looking at what could happen to you if you hop into a single person hammock with someone by your side.
The main problem that you run into is that the weight isn't being distributed in the way it was intended, putting more stress on sections of the fabric that weren't meant to have that stress. The center of gravity in the hammock isn't really a center anymore, it's two, and it's a surefire way to flip out of it or fall on the ground. Even though it shouldn't snap, you'll also be putting pressure on the attachments to the carabiner that you normally wouldn't be, damaging it fairly rapidly.
Q: What is the Difference Between Straps and Ropes?
A: Subtle differences, but something you need to know. Tree straps put more of the weight on the tree than on the hammock, so you won't incur stress over time on your actual fabrics. That can help to boost the life expectancy of your hammock, and is one of the more preferred methods used by most manufacturers these days.
Then you get into raw ropes. You usually run into all-natural fibers, or a more synthetic blend made from polypropylene (which is far cheaper but not as effective). These have an odd little thing about them: they swell, no matter which type you're using. Water hits them, they retain it and expand, and that can actually stretch out and damage your hammock's material.

Q: How Long do Hammocks Normally Last? 
A: That's the beautiful thing about them: they're built to last for decades if you use them properly, and store them when you should. There's a few common problems we'd like to go over, things you can prevent in order to get the most out of your hammock without making it susceptible to odd damages.
Leaving it on the porch: Don't bag it and just leave it outside. Your camping gear needs to be in a dry, cool place. Heck, even the shed that's crawling with spiders would be a better option. Why? Bacterial growth. Bacteria builds, multiplies, and eats through just about everything that it possibly can. It enjoys damp spaces, and when it rains, it pours. Leave it somewhere safe.
Not taking it out of the flatbed: Why? Why would you do this? It runs into some of the same problems with rain and bacteria, but you're also adding the possibility of tearing and wearing down the fabric. When it slides around while you're driving, you're scraping the fabric against the metal of the bed. If you have anything in there that's rattling around, it's making contact with, and possibly ripping your hammock. Don't do it.
Letting your friend borrow it: You're here and reading this far in because you love camping, lounging in a hammock, and just enjoying yourself. You want to know how to care for your hammock. Your buddy Jim? He's just trying to look outdoorsy. Don't lend it to anybody if you want to see it in proper condition again.
Q: How do I Lay in a Hammock Properly?
A: Believe it or not, there's a right and a wrong way to sleep in a hammock. It might sound silly and simple, but what we're about to go over is completely relevant and will impact how to sleep and relax in a hammock throughout the day.
First of all, you're going to have to line it before you can just laze about. They're not built for comfort, they're built to give you the option of comfort (and, you know, not having metal poles poking in your back is always a plus).
By now you know how to set up your hammock: not too tight, not too loose. You don't want that big swooping arc to sleep in, that's only going to harm your back. What you want instead is something that's going to help your back as much as a hammock possibly can, so you will awaken rested and relaxed, ready to take on the day.

The tighter you pull the cords on your hammock, the narrower it's going to get, and you'll end up in the pitfall of all classic cartoons where you flip backwards and land on your back. Nobody wants that. You have to keep your center of gravity in mind when you set up a hammock, and of course, the occupancy number is going to determine that center of gravity.
Lay with the base of your spine in the lowest point of the hammock, Your back will curve up the arc of the rest of it, and your legs will lend in a not-so-unnatural bend when you go to lay down. You're keeping your heart above your feet, your shoulders tall, and you actually have enough room to lean your head back without a neck cramp. Crazy, huh?
If you lay in your hammock and you feel the walls are closing in (no, I mean like there's extra fabric that's trying to eat you), then you're not doing it right. You're rolling yourself up like a taquito, and you're sleeping in a canoe instead of a tent. Wrong. If this is happening (could be a mix of your height, the hammock material, the distance between setup points(, you can always lay at a forty-five degree angle. This flattens out all that extra fabric, and still feels comfortable.