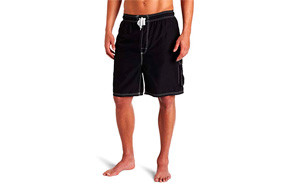 Kanu Surf Men's Barracuda Swimming Trunk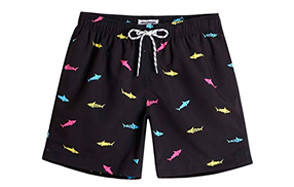 MaaMgic Mens Slim Fit Quick Dry Swimming Trunk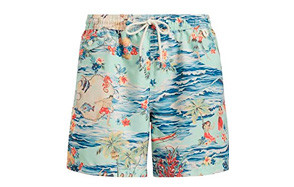 Polo Ralph Lauren Mens Printed Swimming Trunk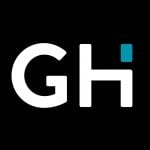 Swimming trunks have come a long way over the years. Not only have the styles changed for the better, the materials used are also pretty amazing. No more standing around for hours in soaking wet shorts, today's swimming shorts for men are generally made of lightweight, quick drying fabric that means you can go from the water to your car without worrying about getting the car seats wet.
The styles and colors are also a bonus. Modern swimming trunks can be easily worn to the beach or a pool party but are still smart looking enough to team with a polo shirt at a BBQ. They are the ultimate must-have clothing items to get you through those hot summer days and nights. Below is the list of 18 best swimming trunks for men, so check them out and find a perfect one for you.
The Best Swimming Trunk For Men
Swimming Trunk - Conclusion
One thing is for certain when it comes to choosing the right swimming trunks ... the choices are endless. With shorts becoming a summer wardrobe staple, it's important to choose the right pair of swimming trunks for yourself. The rule of thumb these days is that your swimming trunks should be able to be worn in and out of the water. Your main reason for choosing a favorite pair of swimming trucks may be originally be for a day at the beach or a weekend at a resort, but before long you want to be able to wear them every day.
So what will drive your choice of swimming trunks? Length is always a huge factor when choosing swimming shorts. But then you also need to consider things like the composition of the fabric, color, design and patterns. Most of all, you want to get the most out of your swimming trunks so choosing a pair that have more than one purpose in mind win in the practicality department. Rather than limit yourself to one pair, treat yourself to a few pairs this summer and as much outdoor fun as possible before the cooler weather returns.