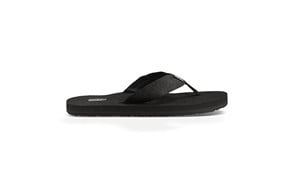 Teva Men's Mush II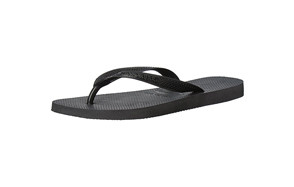 Havianas Men's Top Sandal Flip Flops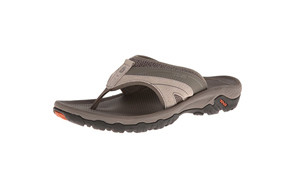 Teva Men's Parajo Flip Flops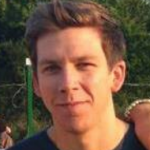 Kick off the work boots and loafers. Sneakers won't do, either. Flip flops are the ultimate switch from work, to "Please don't bother me, I'm actually enjoying myself for a minute." They're all about comfort, loosely about style, and definitely about quality. Lean back, put your feet up, and pick your next pair of the best flip flops in our buying guide below.
Quick Answer: Best Flip Flops
Flip Flops For Men Buying Guide & FAQs
If you're an avid reader of Gear Hungry, then you know that with us, simple isn't good enough. We find everything you could want to know about your favorite products, and ask the questions nobody else is asking.

Breaking In Your Flip Flops
There's always more than meets the eye. With flip flops, breaking them in properly actually has a method behind it. Here's what to do, and some common mistakes to avoid.
Only take short walks in your sandal, never take long walks if they're brand new. You'll cause chafing, cracks and fades, and stress the materials. It's like bending a piece of wood—you can't just attempt to do it quickly, or else you'll break it. You have to work your way into it.
Don't avoid liquid; it's actually helpful. If you can fill up a clean bucket and submerge your foot into it, do that. It sounds crazy, but flip flops weren't designed to avoid the water. They're meant for beachgoers, and walks on the boardwalk—if your flip flops get wet, they'll break in faster.
Avoid the mistake of flip flops that are too big. Just like most other types of clothing and footwear, you're going to end up slightly expanding the materials. It's okay if they're a little too snug at first, because you will stretch the material to your perfect fit.
Keep Your Flip Flops Smelling Fresh
Your flip flops are mostly going to contain rubber and plastic—it's just how modern manufacturing goes these days. However, you don't just have to accept defeat and have stinky feet. Rubber and plastic are comprised of oils, and your feet produces sweat, as well as oil that's naturally formed from your skin. It merges with it, in a way, so taking preventative measures before they get smelly is the best option.
If you're a fan of odor eaters, then you'll be upset to understand that they don't really do their job on flip flops. The best bet is to take baking powder, and pour a thin veil over the entire foot space area of your flip flops. Leave it on all day, so roughly eight hours, to get the maximum result. Shake the powder into the trash, and wipe dry (you don't want to press odors/oils back into your sandal, they're only floating on the surface). Once it's dry, you're good to go.
Our second method is pretty fantastic as well. Get a plastic grocery store bag, and throw your flip flops in there. From that point, just toss a few fabric softeners into the bag, seal it up, and leave it overnight. That's going to absorb the odors, and leave your flip flops smelling fresh as can be.
Flip Flops FAQs
Q: How to Clean Your Flip Flops
A: Here are three ways to clean your flip flops:
Machine Washable? Probably
You can actually just throw these into the wash with your normal clothes. It's definitely recommended to do it on its own to avoid cross contaminating any odors onto your clothes, and you also don't want to melt the rubber in your washing machine. Put it on cold and delicates, and you'll be amazed at how clean they come out.
Scrubba Dub Dub
Put them under the faucet with warm water—avoid hot water; if it steams, don't put it on your flip flops. Your hands may smell a bit funky after this, but use your thumbs and the tip of your index fingers to rub the warm water into the grooves of the flip flops where your feet go.
Soak Them in a Moat
Well, not a real moat. Fill up your bathroom sink. If you have a secondary bathroom that's not in daily use, it's best to do it there (just don't forget about your poor flip flops). Fill it with warm water, and leave your flip flops submerged for the entire day. If you can't leave them until tomorrow, do it for 2-4 hours to reduce light odors. If your flip flops float to the top, try to use something to weigh them down.

Q: Can I Use These Methods on Leather Sandals?
A: If you want them to deteriorate, then be our guest. Leather sandals are tricky, so it's best to think of them like dry cleaning. Use the baking soda trick in the odor reduction section above, but extend the time period. Leave it on for 24-36 hours, and wipe clean with a wet wipe or baby wipe if you have one available.