Best Scanners In 2022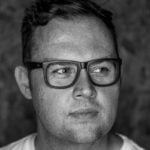 This product guide was written by Chris Worden
Last Updated
March 19, 2019
Chris Worden
Born and raised in Idaho, Chris's sensibilities are a small town, while his life experiences are anything but. He's had the chance to travel the globe with a camera in hand documenting action sports and cultural movements for over 15 years. His love of motorcycles, photography, adventure, and the outdoors has lent itself to a career telling stories and he wouldn't trade that for anything. Chris now resides in a small ski town in central Idaho and when he's not grinding away at his day job, he's feverishly penning articles at night about the products and playgrounds he loves.
GearHungry may earn a small commission from affiliate links in this article.
Learn more
Whether you're running a busy office, a successful business, or just need to keep a backup of your favorite memories or important documents, finding the best scanner is essential towards making sure you have both hard and digital copies of photographs, receipts, and information. We understand they aren't as cool or popular as they once were, but that was the scanners of old, and with the leaps and bounds of improvements with modern technology, it's never been easier to have a second and even third copy of crucial documents and files.
Much like home or portable printers, money counting machines, and filing cabinets, scanners help save you from mistakes, misplacement, and emergencies and to ensure your hard copy isn't your only copy. Just for you today, we've put together a selection of options to suit all needs. From busy office environments to simple home organization and even for those of you who need to scan documents, photographs, files, or receipts while on the go.
You may not realize it but there are no (okay, few) limits to what the modern scanner can do to improve your work, help collect family photographs to cherish forever, or just keep track of sales and costs. They may not be the coolest tech around, but who needs to be cool when you've got functionality, and these scanners have that and then some.
The Best Scanner
Doxie Go SE Wi-Fi Portable Scanner
Whether you are scanning in the office, at home, or on the go, Doxie Go SE scanner guarantees instant access to your scanned documents. You can actually fold it up and stash it in your bag when on the move and with the rechargeable battery that can take up to 400 scans per charge, Doxie is your best choice if you are always in need of a scanner, irrespective of your location. Doxie scans papers, pictures, and receipts and doesn't even need a computer to share the scanned files, neither does it require a tech expert to operate. This scanner is not just portable but simple to operate; you simply need to push the power button to turn it on, insert your documents and in a few seconds, your digital copy will be ready. What's more, you can archive and share the file via Mac or PC and save as PDF, JPEG, PNG to a cloud app of your choice, including Dropbox, Evernote, OneNote, and iCloud Drive.
If you are particular about the quality of your scanned documents, Doxie gives you a reason to smile. This piece might appear small but performs better than most big scanners and operates at up to 600 dpi to produce crisp and clean digital copies of your documents. It also works with ABBYY OCR technology that recognizes the text in your documents, creating searchable PDFs in turn. Furthermore, you won't have to bother about the memory getting exhausted as it offers up to 4,000 scans before syncing is required and allows you to store your scans to an included SD card. There is really no limit to what this unrivaled scanner has to offer to the modern user and we strongly recommend it, if you want a portable scanner that tends to your every need. You may also be interested in some of the best heavy duty paper shredders from our list. Check them out.
Key Features:
Wi-Fi
Rechargeable battery
Space-saving
Integrates ABBYY OCR technology
Specification:
Brand

Doxie

Model

DX255

Weight

1.9 pounds
Includes Doxie app syncs scans and sends to your favorite apps
Intuitive software is easy to set up and easy to use
Compact design saves space in backpack or carry case
No duplex scanning capability
Canon imageFORMULA P-215II Mobile Document Scanner
The Canon imageFORMULA P-215II mobile scanner is a top contender for some of the best scanners on the market. Anyone who appreciates an arranged archive will make the most of this scanner as it helps you organize your paper documents which can also be turned into digital formats like PDF, JPG, among others. What's more, it scans directly to cloud apps, including Dropbox, OneDrive, QuickBooks Online, and Google Drive. Even better; imageFORMULA is portable and can be used conveniently anywhere you find yourself. And as it offers the capacity to scan different types of documents, you can create wonderful photos, plastic cards, receipts, business cards, long documents, among many others.
Furthermore, the scanner can amazingly scan both sides of any document you feed it at the same time with rich colors. And in terms of speed, imageFORMULA uses a 20 sheet automatic feeder to produce as much as 15 pages every minute. Additionally, the compatibility of the P-215II mobile document scanner spreads across Windows, Mac in addition to TWAIN driver. Overall, buying a P-215II mobile document scanner does not only guarantee effective management of your documents and business cards, but you also get a one-year warranty, in addition to US-based tech support. Business owners can say goodbye to messy paperwork stashed in drawers by using a document scanner to neatly archive their documents and access the files from any location.
Key Features:
Broad compatibility
Convenient and portable to carry to any location
Fast and efficient
Easy to use
Specification:
Brand

Canon

Model

P-215II

Weight

2.2 pounds
Fujitsu ScanSnap S1300i Portable Color Duplex Document Scanner
The Fujitsu ScanSnap S1300i Portable Color Duplex Document Scanner is a compact yet also effective choice that would fit perfectly in home offices and study rooms where space is short. As a duplex scanner, it works through as many as 12 pages per minute on both sides, and the 10-page automatic feed makes it a fantastic option if you're looking for a lightweight but powerful multi-page scanner.
It's easy to use and boasts a variety of shade options from full color to monochrome, while the intelligent scan correction completes quick, aesthetic fixes for your documents to ensure they look as good, clean, and professional as possible. For excellent and convenient organization options, you can create searchable and multi-page PDFs so you can be confident everything is in one place.
You can scan a variety of document types including business cards and legal documents, although the process struggles with anything longer than 11 inches, particularly receipts, so it may be wise to fold or cut to get the best results. When scanned, you have the option to save your files to your favorite cloud service including Evernote or Google Drive.
Our favorite feature though is the alignment adjust function, which straightens the document even if you place feed it through the runners at an angle. We know this isn't the pinnacle of high tech, but it's a much appreciated additional feature that ensures anything you scan is saved and filed away looking perfect for easy reference and retrieval whenever you need.
Key Features:
OCR Technology
Intelligent scan correction
Compact design
Creates PDF and editable Word and Excel files
Specification:
Brand

Fujitsu

Model

PA03643-B005

Weight

3.09 pounds
Scan documents directly into the Cloud, with Dropbox, Google Drive, Evernote, and more
Accepts a variety of paper sizes from legal documents to business cards
Adjusts crooked papers to scan straight
Struggles with scanning long documents like receipts over 11 inches
Brother DS-620 Mobile Color Page Scanner
If you are always on the move but still need to do some scanning every now and then, the DS-620 scanner is a good one to consider. With this device, fast and quality scanning is assured. It scans in black/color and also adds shine to the document the way you want it. The speed is up to 8ppm and it is powered by USB but no wall outlet is needed to get it running. One of the perks of owning a DS-620 fast scanner is that it doesn't weigh much. At 11.5 inches in length and a weight that is recorded as less than one pound, you can totally tuck this scanner away in your briefcase without bothering about the space and weight. In view of this, it is also safe to say that the 11.5 inches long scanner is not space-consuming. Instead, those who prefer to keep their working environment neat and devoid of bulky machines might find what they are looking for in this machine.
The DS-620 understands the needs of the modern user and inculcates industry-standard drivers such as TWAIN and SANE, making it easy to integrate with Windows, Mac, and Linux operating systems. After scanning your various kinds of documents, the DS-620 exports them to a shared folder, email, FTP, or printer. Altogether, the Brother mobile scanner always exceeds expectations as most people might look down on it because of the size. Nevertheless, the miniature appearance doesn't affect the quality of scans it produces; instead, it just makes it easy to carry to any place and equally saves space.
Key Features:
1200 x 1200 dpi resolution
Compact and lightweight
Compatible with BR-Receipts
USB powered
Specification:
Brand

Brother

Model

DS-620

Weight

14.1 ounces
Epson Perfection V600 Color Scanner
Our top pick for the best scanner you can find right now is something that can appeal to everybody from all professions and walks of life, regardless of their scanning needs. The Epson Perfection V600 Color Scanner isn't just a product whose name rolls smoothly off the tongue; it's a one-stop-solution for scanning a variety of documents, photographs, receipts, business cards, and probably the kitchen sink if it could fit in the flatbed.
It's easy to use and intuitive, often only requiring the touch of a button to scan whatever you need. As a home scanner, it's perfect for keeping track of expenditures and also restoring old and faded photographs to their vibrant glory. It also gives you the ability to enlarge slides, making it an excellent slide scanner around. With 6400 x 9600 dpi, you're guaranteed crisp results with a clarity you'll struggle to find anywhere else.
The touch-up feature helps fix and remove tears and creases in photos and documents, further making them look as good as, if not better than, new. The LED scanning capability is speedy and energy-efficient, allowing you to scan multiple documents throughout the day without risking burning out the parts.
For organization, you can create searchable PDFs, which you can edit in the software to correct any errors with ease. However, while it's almost perfect (it's not called Perfection for nothing, you know) the scanning bed is perhaps too small for larger photo prints. However, for use around the home or small office spaces, there is nothing better to scan, restore, and collect.
Key Features:
Creates extraordinary enlargements from film with 6400 x 9600 dpi
Scan slides, negatives, and medium-format panoramic film
Remove the appearance of tears, creases, dust, and scratches
Restores faded photos with one touch
Specification:
Brand

Epson

Model

B11B198011

Weight

9 pounds
Easily converts scanned documents into editable text
Energy-efficient LED for faster scannings
Best option for restoring old photographs
Scanner bed is too small for large photo formats
Epson Perfection V39 Color Photo & Document Scanner
The Epson Perfection V39 Color Photo & Document Scanner is our choice for the best scanner if we're talking strictly about value (which in this case we are). It boasts a compact design and footprint to ensure it fits comfortably atop any work surface or cabinet without looking cumbersome, but this size doesn't affect its quality.
With it, you're guaranteed high quality scanning for photographs and documents, and while the 4800 dpi isn't the sharpest imaging we've selected, it's still more than suitable for saving important documents that remain clear enough for anyone to read. As for photos, it allows you to scan, restore, and archive or share whatever you like through Google Drive, Dropbox or whichever your preferred cloud service is.
While it's cheap, you can still use it for scanning oversized prints, documents, and any artwork that catches your imagination, which is something you can't even do with the Perfection V600. it's also fast scanning, completing jobs in just 10 seconds to provide efficiency while no skimping of results. It's easy to use and lightweight, which makes it an almost portable option, but only if you're willing to carry nothing but the scanner around with you, which we're sure could be an issue.
It is perhaps not recommended for scanning multiple photos or documents at once, but this often depends on the demands of the scan, and many users have reported having no issues scanning 100 photos across an afternoon. For simple tasks with high results at a great price, the Epson Perfection V39 is a quality option for easy home scanning to ensure all your photos and files remain secure.
Key Features:
High-quality scanning for photographs and documents with 4800 dpi optical resolution
Restore, archive, and share vacation, party, and travel photos with friends and family
Compatible with Google Drive and other Cloud services with Epson photo and scan software included
Capable of scanning oversized prints, documents, and artwork
Specification:
Brand

Epson

Model

Perfection V39

Weight

3.4 pounds
Convenient and easy to use with scan job buttons
Scans documents in 10 seconds
Cheaper than similarly sized scanners while boasting more features
Not ideal for scanning multiple documents at once
Brother ADS1000W Compact Color Desktop Printer
The Brother ADS1000W Compact Color Desktop Printer is a quality desktop scanner for home offices that is designed not to hog up too much space at your workstation. Even though it's slightly bigger than other compact scanning options, it also boasts several more features that could be crucial to help you scan, save, and store your favorite vacation memories and important documents.
With it, you can scan both single- and double-sided files in a single pass in both color and black and white through an intuitive and straightforward interface. It connects via WiFi or USB, offering multiple options for a variety of demands with no need to open the files on a computer or smartphone screen. You can use it to scan a plethora of different documents including ID cards and embossed business cards (regular ones, too), making it a great option for small hotels besides home offices.
It's ready to handle heavy workloads, too, scanning up to 500 scans each day with ease and at no risk of burning out the parts, and even when you're approaching the end of the day, it maintains fast and reliable speeds with no signs of slowing down.
While it all seems good, the scan quality isn't as high as flatbed options, but the automatic document feeder is stable and resistant to jamming, which may be a sufficient trade-off as long as you need not scan high-quality prints or photographs. At a maximum of 1200 dpi, it's still darn good, though, so we'll leave that decision up to you. Our handy guide to the best ergonomic office chairs features more great products like this.
Key Features:
Scans single and double-sided documents in a single pass in both color and black and white
Wireless connectivity and USB interface with easy-to-use touchscreen
Easily scans a variety of documents including plastic ID cards, embossed business cards, and receipts
Complete up to 500 scans per day
Specification:
Brand

Brother

Model

ADS1000W

Weight

3.3 pounds
Easy set up for immediate scanning results
High speed scanning delivers efficiency
Lightweight construction makes it easy to move around the home or office
Scanning quality not as high as flatbed options
Brother Wireless Compact Desktop Scanner
An excellent mid-range choice for your brand new wireless scanner, the Brother Wireless Compact Desktop Scanner boasts efficiency, productivity, and those all-important results to ensure your office, business or bedroom maintains its well-oiled-machine reputation you strive to uphold. It scans both double-sided and single-page documents at a rate of 25 pages per minute and unlike other, smaller, less powerful scanners, it can handle longer documents, such as receipts, with ease up to 34" in length.
The useful 2.8" touchscreen makes operation easy, and it is responsive for fast process selection and the general setup is simple and straightforward by just loading up the provided disc and connecting to a USB port to get started. To make things even more efficient, you can set up shortcuts on the touchscreen to save your favorite operations and scan files and documents without lifting a finger – okay, just the one finger.
To ensure quality organization, you have the option to select Scan To destinations including PC and Cloud apps ideal for businesses or places where multiple people use the scanner. Despite these features, it's not too bulky (and also not too heavy) and will fit comfortably on most desktops without crowding.
However, while the scanner is fast, it can jam if you try to scan multiple folded documents in quick succession. To avoid this, try to flatten documents as much as possible, or at least don't pack too many sheets in at once.
Key Features:
Scan single and double-sided documents at speeds of 25 pages per minute
Supports multiple Scan To destinations for easy document organization
One-touch scanning is intuitive and efficient
Versatile wireless scanning to PC, Cloud apps, mobile, and network destinations
Specification:
Brand

Brother

Model

ADS1700W

Weight

3.3 pounds
Enhances scan with automatic color detection, adjustment, rotation, and color drop
2.8" touchscreen is vibrant and responsive for easy use
Reliable Duplex scanning is one of the best around
Sometimes jams and grabs multiple pages when scanning folded documents
Brother Mobile Color Page Scanner
Giving you the option for both single and duplex scanning, the lightweight Brother Mobile Color Page Scanner is an awesome option for students and small business owners looking for and a portable scanner while trying to navigate the hustling bustle of the modern world. You can use it as both a document scanner or photo scanner, and at just 12-inches it fits easily in your backpack or laptop bag without weighing you down along with all your responsibilities.
It can handle multimedia scanning demands with ease, and while it's scanning capacity isn't as voluminous as other (but more expensive) options, it's still a superb, small job choice and you'll get on fine with 8 pages per minute (single) or 5 in duplex mode. It comes with software to make set up simple and provides a range of dpi options between 100 and 600 to for you to manage your scans.
This dpi range provides vivid scanning options, offering versatility while also ensuring the parts durability to ensure it doesn't burn out too soon. The option to choose which dpi setting is most appropriate for the job gives you control over which files require better scanning quality whereas others (such as a receipt or ID card) will be fine with lower settings.
While other portable options can operate free of additional hardware (like your laptop), this unfortunately offers no standalone scanning options, so you'll need the software with you if you want to use it. Still, we don't expect you'll have the scanner and no computer, so this shouldn't be an issue, but it's something to remember, regardless. Love this product? Check out our review of the best standing desks for our top picks.
Key Features:
Quick scanning prints 8 pages per minute and 5 ppm in duplex mode
Multiple media handling easily scans photos, documents, receipts, and business and ID cards
Sleek design measures just 12" in length for hassle-free storage and portability
Desktop document management, OCR and business card management software included
Specification:
Brand

Brother

Model

DS720D

Weight

1.1 pounds
Searchable PDF functions make locating important documents easy
Multiple color options ensures vivid scanning results
Dpi options between 100 and 600
No standalone scanning option and requires software with every use
Fujitsu Workplace Series FI-7160 Color Duplex Document Scanner
If you need a powerful and reliable office scanner, there's no better option than our premium choice: the Fujitsu Workplace Series FI-7160 Color Duplex Document Scanner. As part of the Workplace Series, it's ideal for the demands of a large office environment and multiple uses throughout the day, while also ensuring end-to-end scanning is fast and trustworthy, so none of your colleagues get caught out.
It scans a remarkable 120 images per minute in duplex mode although at 300 dpi they are not the sharpest images you'll find. In an office environment though when you need a simple but effective document scanner, this isn't too much of a problem, as you're unlikely to need to scan your favorite photographs.
The documents you will need to scan, though, can include everything you're likely to find in the office such as business cards, reports, receipts, and yes even sticky notes if you need a record over every little reminder you've given yourself throughout the year. The automatic feeder also ensures (mostly) hands-free operation and allows you to continue with hitting your deadlines while the important things scan and save.
With unrivaled scanning speed, superb reliability, and versatile document options, this is an ideal option for the workplace that's well worth the money. You may have to contend with a mis-aligned copy sometimes, but you can fix this easily and if a wonky scan ios the only thing you need to contend with, we'd say that's a pretty successful scanner you've got yourself.
Key Features:
Makes end-to-end scanning process fast and more reliable for your workgroup
Duplex scanning speed of 120 images per minute at 300 dpi in a variety of colors
80-sheets automatic document feeder saves time
Accepts multiple document types including sticky notes, embossed business cards, and receipts
Specification:
Brand

Fujitsu

Model

PA03670-B085

Weight

9.3 pounds
Advanced paper handling technology for ultimate in-feeding reliability
4000 page daily duty cycle
Easy to use, dependable and fast performance
Occasional mis-aligned copy
Brother Wireless High Speed Desktop Document Scanner
One of the highest-priced options on our list, the Brother Wireless High Speed Desktop Document Scanner is a large but feature-filled option ideal for the home or office. It scans in duplex mode within a single pass for convenience and allows for both black and white or color operation. If you are after a scanner that offers speed and can go through 35 pages per minute, without breaking a sweat.
Whether you're right next to it or on the other side of the office, you can feel confident in connecting with ease and it provides versatile connectivity options including wireless, ethernet, and USB 2.0 to ensure everybody can use it without hassle. As for manual operation, the 2.8" touchscreen is responsive and easy to use with bright and vibrant colors and icons for straightforward selection and little downtime between jobs.
The auto-feed capacity tops out at a mammoth 50 sheets, so you can set and forget while still guaranteeing high quality performance and it provides multiple scanning destinations to help you and your coworkers or family organize their files, receipts, and photographs without issue.
Like other scanners, though, it struggles with documents which are too long which could lead to jams and clogging. While it's perfectly capable of accepting standard-sized photos and papers, long receipts or ancient scrolls may not be so successful, so keep an eye on those if you need to scan them through. Find more great products like this by checking out our guide to the best standing desk mats.
Key Features:
Single-pass duplex scanning of both color and black and white documents at 35 pages per minute
Versatile connectivity options with built-in wireless, ethernet, and or local USB 2.0 connection
2.8" color touchscreen is intuitive and responsive for ease-of-use
Automatically handles a variety of documents with 50-sheet auto document feed capacity
Specification:
Brand

Brother

Model

ADS2700W

Weight

5.8 pounds
Continuous scanning for multiple media and document types
Bundled with a package of scanning software for variety of applications
Scan to multiple destinations for convenient and simple organization
Struggles with documents longer than 14 inches and leads to paper jam
Epson Workforce ES-50 Portable Sheet-Fed Scanner
Our final pick is the Epson Workforce ES-50 Portable Sheet-Fed Scanner which at just 9.4 ounces and 10.3 inches is the lightest and most compact scanner around. Though small, it still performs much better than you may expect and ensures some of the fastest (perhaps the fastest) operations around which makes it perfect for meeting deadlines or even saving all your memories without waiting around for hours.
You'll get successful single-page scanning in just 5.5 seconds, so fast you may not think it's done anything, but it has, so no need to worry about that. It accepts a variety of document types, while the Epson ScanSmart software (which is included) takes the hassle out of organizing documents all by yourself.
There are no batteries required, which means it's not great for on-the-go scanning, but as long as you have a USB power source close by you can scan until you run out of things to scan, which is useful considering there's no wifi feature. You can also save the files as searchable PDFs, Word, or Excel documents which you can then edit later on to make important changes without starting over.
Sure, it's basic by some standards we've selected, but for something that works as a PDF scanner, a photo scanner, a receipt, ID, and general document scanner you can carry with you in your backpack, it's a superb option for young professionals looking to make a splash in their industry or even just those who want to save everything the snap, buy, or write. For more equipment for your office, check out our guide to the best projectors.
Key Features:
Fastest and lightest mobile single-sheet-fed document scanner for easy on-the-go use
Scans a single page in in as fast as 5.5 seconds
Versatile paper handling accepts documents up to 8.5" x 72" and ID cards or receipts
Epson ScanSmart software makes it easy to organize documents
Specification:
Brand

Epson

Model

ES-50

Weight

9.4 ounces
No batteries required and powered via USB plugged into laptop or computer
Searchable PDF, Word, and Excel files for editing
Scans files directly to Google Drive or Dropbox
No WiFi feature means a computer is required
Scanner Buying Guide
How We Chose Our Selection of Scanners
Brand - While there's not as wide of a variety of brands as you may find in other selections, we still believe we've found a broad enough range to appeal to those who may have their favorite - and least favorite - printer or scanner brand.
When choosing the best of the best, it's not about being fair, though, and so even though we see an abundance of Brother and Epson options this is because they have proven repeatedly they are some of the best around. It only seems fair to you we pick the best brands around, there's no point in choosing inferior options just for the sake is there?
Reviews - Scanner reviews were crucial in helping us narrow down our selection to find the best options for you. These reviews helped us identify which features work best for different demands whether they are professional or simply organizing family vacation snaps.
They also told us how reliable, efficient, and high quality the scanners were, which helped us figure out which scanners were the best options. Reviews are also useful for discovering aspects about the product which you won't find in the product description. These reviews opened showed issues the scanners may face, which helped us choose our favorites.
Price - The wide range of prices we've found means there's a product for everybody and every purpose. From students and those who work from home who don't need a large printer to larger office spaces with 20, 30, maybe even 100 people of more needing to use the scanner, we've found something to suit them.
The scanners we've selected are of the utmost quality, so while you won't find mega-bargains, you'll still have the option to select from highly affordable scanners that will do the job they need to do with excellent results.
Features To Look For In Scanners
Finding the perfect paper scanner has never been so easy, but before you make your final decision, check out these important features to make sure you're getting the right one for you.
Optical Resolution - The Optical resolution of your scanner depends on the documents you want to scan. For photographs, higher resolution is preferred to ensure the picture quality remains as high as possible, and it is also useful for smaller documents to ensure clarity
Scan Area - The larger the scan area, the more versatile your scanning options and enables you to scan large photographs along with smaller documents such as receipts or sticky notes. If you're working at an office, a large scan area is preferred, but for home use, you may be fine using a small area instead.
Connectivity - USB, Firewire, Ethernet - If your computer scanner can connect through a variety of means, you can maximize your scanning options for all occasions. A WiFi document scanner is ideal for scanning at the office to minimize wait times whereas USB connectivity is perfect for small scanning on-the-go.
Duplexing - Duplex scanning means you can scan both sides of the document without turning the page and starting over. If you need to scan both sides of a document single-pass duplex scanning is the best option as it saves you time and effort, increasing productivity.
Software - Included software makes the scanner easy to set up and makes operation more intuitive. If you can use this software on a variety of devices, you have the option to save your scans in different locations including Google Drive or Dropbox.
Types Of Scanners
There are two types of scanners you will find on your search for the perfect scanner for you. While neither can really be considered necessarily better than the other, they both offer different functions for different demands.
Flatbed - Flatbed scanners are likely the scanner you've seen through most of your life. As the name suggests, they are flat with a hinged top that closes to ensure your documents scan correctly. They are larger than most auto-fed scanners and often have better specification such as resolution and additional features including connectivity options.
However, while they have higher dpi scanning, they require manual loading and reloading, which takes up more time between scans, which can be long, boring, and laborious.
Document Feeder - A document feeder scanner is often smaller than flatbed options and use a feeder and exit tray to process the documents through to be scanned. You can set up auto-feed functions on them, so you get a fast scanner which doesn't require you to remove and replace documents and photographs for scanning, but because of their size, they may not have as high resolution as their flatbed counterparts.
Sources:
Flatbed Vs. Sheet-Fed Scanners - It Still Works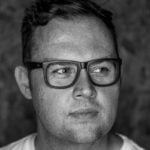 Born and raised in Idaho, Chris's sensibilities are a small town, while his life experiences are anything but. He's had the chance to travel the globe with a camera in hand documenting action sports and cultural movements for over 15 years. His love of motorcycles, photography, adventure, and the outdoors has lent itself to a career telling stories and he wouldn't trade that for anything. Chris now resides in a small ski town in central Idaho and when he's not grinding away at his day job, he's feverishly penning articles at night about the products and playgrounds he loves.
Sign Up Now
GET THE VERY BEST OF GEARHUNGRY STRAIGHT TO YOUR INBOX