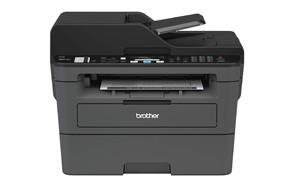 Brother MFCL2710DW Monochrome Laser Printer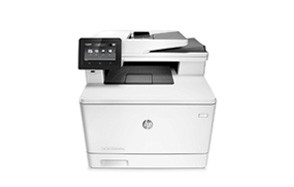 HP LaserJet Pro M477fdw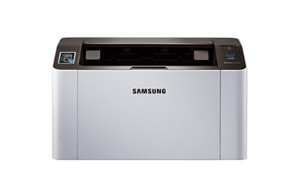 Samsung Xpress M2020W Wireless Laser Printer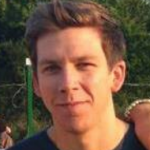 There's nothing worse than a slow printer especially when you're running a business that demands speed and efficiency. Laser printers have changed the printing game, unlike inkjet printers.  These printers can print up twenty pages in a few minutes, while some can churn out thirty pages per minute (ppm).
A standard laser printer saves you money on toners than inkjet printers. They also have a standard resolution of 600 dots-per-inch (dpi) and upwards-which offers you a higher quality print.  Planning a switch to one of these awesome printers? Here's our list of the best laser printers on the market.
The Best Laser Printer
Laser Printer Buying Guide & FAQ
Toner Density - The toner density is a setting that allows you to adjust the density of the toner being printed on the page. Depending on what you prefer, it can make it lighter or darker. However, you should also note that the toner density affects the amount of toner that is placed at various points along the edges of the lines or images. Also, keep in mind that darker pages consume more toner, which could increase costs in the long-run.
Print Resolution - The printing resolution isn't much of an issue when you're using a monochrome laser printer. However, if you have an inkjet, you'll need to consider it. Just keep in mind that the standard laser resolution varies from 600 x 600 or 1200 x 1200 dpi.
Wireless Connection - Connectivity is one of the essential factors to be considered for sure. The USB connection mechanism is pretty standard for all printers, but you can look for a laser printer with Ethernet connectivity if you are getting a printer for your office. With this connection, you can plug in the printer to your network router and share the printing services among all the people who work in your office.
However, note that everyone will need to download the printer's driver on their computers if they want to access.
So, be on the lookout for wireless connectivity in a laser printer. In addition to that, look out for a Wi-Fi Direct feature if you will like the printer to communicate with your mobile device via an app. It can work with NFC functionality, which will merely require that you put your mobile device o the printer to make use of it.
Printing Speed - The printing speed matters most when you need a laser printer for your office as well; where a lot of people will need to use the printer.
For the best home printer, there's an irrelevant difference between 20 and 30 pages a minute. However, in a high-volume environment, this difference will matter quite a lot. The level of use will usually determine the type of speed that you need. However, you should also remember that the number that you see on the box is often its maximum speed

Types Of Laser Printer
Color Print-Only Laser Printers - Just as its name says, the color laser printer prints pages in just colored formats. Primarily, black and white prints (which, by the way, are usually recommended for office prints) aren't available on these printers.
Monochrome Print-Only Laser Printers - The monochrome laser printers represent the other end of the spectrum, as they are only able to produce black and white prints.
Multifunction Laser Printers - Multifunction laser printers combine the functions of both the best color laser printers and the monochrome printers. They provide both white and black prints and color prints, with high quality and advanced features t boot as well.