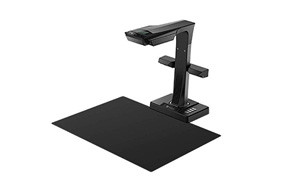 CZUR ET16 Plus Book Large Format Scanner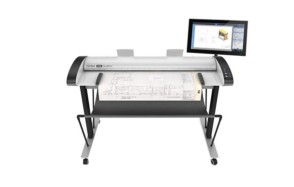 Contex 5200D012B65A IQ Quattro 4450 Scanstation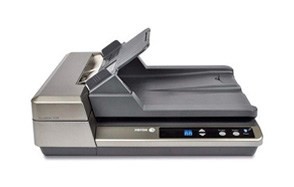 Xerox DocuMate 3220 Duplex Large Format Scanner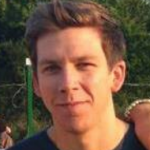 Putting pen to paper is an activity that appeals to many designers more than the use of digital painting. Some artists can't stand the process of deciphering lines with the use of a stylus and a pen tab; thus, they simply prefer to create their breathtaking drawings by hand. Whereas some artists love to take their works on to social media platforms such as Instagram, there are a few who love to capture their work in its raw state; thus, they opt for the scanning method. Using a scanner for your works helps to maintain its vividness and essence; therefore, they are machines loved by countless numbers of artists from around the world. We have a list of the best large format scanners on the market that make use of amazing features to enhance your artwork without altering its core substance.
The Best Large Format Scanner
Large Format Scanner Buying Guide
How We Chose Our Selection Of The Best Large Format Scanner
Brand - In our list of recommendations, you will find many leading manufacturers of large format scanners. These brands were selected because of their trustworthy service and also the high quality of their products. They have decades of manufacturing experience, which makes us comfortable with purchasing their scanner models. Some of these brands include Epson, Xerox, and Contex.
Price - Our team realizes that every reader searches for a scanner with a different budget; thus, we have provided products with varying price ranges to offer everyone with an option of two for purchase.
Reviews - Customer feedback is vital in the selection of products; thus, we were sure to look up many reports from existing users, to identify the good and bad sides of each machine. These comments were found on various online platforms, where the best large format scanners were being discussed.

Features To Look For In Large Format Scanner
A buying guide will never be complete without the vital elements all potential buyers must look for when selecting a large format scanner. There are many scanner models on the market today, with each promising quicker and smoother operations, with some bonus features that make the model more exciting. To ensure that you're receiving value for money with your purchase, we have outlined some of the essential features you need to look out for a while you shop.
Optical Resolution - Resolution in the scanning of documents most often isn't an issue mainly because of most of the modern scanners on the market feature a resolution not less than 600ppi. Using a scanner with this resolution is ideal for all your documents; however, some records may require the use of a higher resolution. For instance, if you need to scan a material which has a beautiful detail such as a stamp, you will need a scanner with a higher resolution, approximately one with an optical resolution of about 4,800 ppi.
Scan Area - Another feature we encourage potential buyers to consider is the purpose of their scanner, that s, what it is going to be used for often. There are two major types of scanners; the general purpose and special-purpose scanners. If you plan on scanning items such as books, business cards and sides, a special scanner will be ideal for you, whereas general purpose scanners as the name suggest can take on a myriad of documents without any issues.
Connectivity - The ability to connect your scanner to your PC or other devices is imperative as this offers you more ways to receive materials for scanning. Some scanners feature USB ports and also allow operators to connect to different kinds of sharing software. We recommend that you study the specifications of every model you come across to be fully aware of its connectivity options before you make any purchase.