Best Slide Scanners In 2022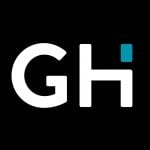 This product guide was written by GearHungry Staff
Last Updated
May 31, 2019
GearHungry Staff
GearHungry Staff posts are a compilation of work by various members of our editorial team. We update old articles regularly to provide you the most current information. You can learn more about our staff
here
.
GearHungry may earn a small commission from affiliate links in this article.
Learn more
The digital age brought us a lot of cool stuff; wireless connectivity, the ability to stream our favorite movies and TV shows wherever and whenever, and the chance to connect with anybody no matter where they are in the world. But what about all those memories we made and captured before we relied on our computers and smartphones for everything? If you've still got slides hidden away in the attic, the best slide scanner is the tool you need to ensure you never forget family vacations, great times with friends, and that brief passion you held for all things photography.
A slide scanner is an excellent tool for anybody worried they could lose all these memories. They are better than an OHP and easier to use, too so you can guarantee whatever you do and wherever you go, you can keep a record of times that bring a small, nostalgic smile to your face whenever you think about them.
If you're concerned about what might happen to your memories the further we drift towards complete reliability on the machines, then it makes sense for you and for your future children, grandchildren, and beyond to invest in a slide scanner. It's likely they won't believe you danced on stage at Glastonbury with the Arctic Monkeys, but with a slide scanner, you can prove them wrong and bask in the memory.
The Best Slide Scanner
Kodak Scanza Slide Scanner
Our premium pick of the day is the Kodak Scanza does pretty much everything the Perfection offers while also taking up less space around the studio. It works as a negative scanner or for converting slides to digital images while also offering a plethora of other sweet features to make your scanning adventures easier than you ever thought possible.
For the less tech-savvy among us (no shame here) the on-screen instructions are simple and easy to follow, and the screen is large and tilts to save you from craning your neck to select which function you want to explore. For negative slides, this is one of the best around, too and the 14MP camera delivers superb clarity.
With multiple input options, you can save your images to microSD card or USB, or you can project them onto your TV with an HDMI cable. To save energy, the Scanza will also automatically shut off after 10 minutes, which is great news for anyone who lives with (or is) someone who frequently panics they've burned the house down after leaving straighteners or stove tops on.
However, unlike other, similarly priced models, there is no editing software included, so you'll need to focus your funds elsewhere if you need to complete any adjusting of images before you show them off to your family and friends.
If you want to present them as they looked when you scanned them in though, you know for authenticity's sake, then we'd recommend this to anyone not able to break the bank on the Perfection but still willing to back up and save their old photos, slides, and other images forever, and ever, and ever, and… well you get the idea.
Key Features:
Converts 35mm, 126, 110, Super 8, and 8mm negatives
3.5-inch TFT LCD screen
USB and SD card input
Quick setup
All cables included
Specification:
Brand

Kodak

Model

RODFS35

Weight

1.03 Pounds
Works with black and white negatives
Great for family snapshots
Small desktop footprint
Kodak Mini Digital Film & Slide Scanner
Even cheaper and even smaller is the Kodak Mini Digital Film & Slide Scanner but don't let the compact size fool you, it's still a highly useful and highly effective little machine for your simple slide scanning needs. The LCD screen measures 2.4" for clear viewing, while the one touch navigation makes it easy to breeze through to achieve your desired results.
If easy operation is what you love, you'll also enjoy the super straightforward setup which is almost nonexistent, allowing you to get to work immediately and enjoy the wonders of this model. If your slides and photos show signs of wear and bleaching, the image enhancement features restore them to their former nostalgic glory.
There's also an SD card slot, but the internal memory feature means you don't need one if you want to keep your images stored somewhere easy to access. There are also multiple adapters to connect it to both USB or TV so you can easily project your images for everyone to see. Just make sure there aren't any pictures left over you wouldn't want your relatives seeing, or anyone else.
The SD card isn't included, but that's about all we can really find wrong with this, and the compact, quiet design makes this is a film scanner you can fit neatly on the bedside table for when the urge to scan your 1999 vacation strikes at 3AM as your partner snores peacefully beside you. Find more awesome products like this by checking out our guide to the best 3D printers.
Key Features:
Converts 135, 126, 110, Super 8 & monochrome negatives & slides
2.6-inch LCD screen
USB and SD card input
Quick setup
All cables included
Specification:
Brand

Kodak

Model

6543838747

Weight

1.4 Pounds
Simple controls
No memory card required
Scans quickly
Kodak Mobile Film Slide Scanner
The Kodak Mobile Film Scanner is the undisputable choice for the best slide scanner if you're looking for results while also ensuring excellent value. Unlike its competitors, it has a hard, sturdy cardboard construction to ensure lightweight convenience.
It works by using your smartphone to 'scan' the image from a negative slide, and considering you've always got your phone with you, this means you can do it whenever the need strikes. There's a free app you can download for scanning, and through this you can also edit and share with friends and family to jumpstart memories you think they've all forgotten.
The cardboard casing means it won't be as sturdy as other options around, but at such a bargain, you can't expect it to hold up against the rigors of portability, although the collapsible design gives it more protection than you may expect. Still, as long as you take special care of it and don't leave it exposed in a travel backpack or suitcase full of sharp objects (because why would you?) it still have enough durability to survive a lot of use.
Unique in its design and its operation, this is an option for those who are so tuned into the digital world that the thought of handling a physical photograph makes you giddy with non-experienced nostalgia the same way Polaroid cameras and denim jackets do. This isn't a bad thing, though, and it's just as important to look to the past as it is towards the future, especially at a price as affordable as this.
Key Features:
Converts 35mm film
Powered by AA batteries
Internal backlight
Download free Kodak app
Edit and save photos
Specification:
Brand

Kodak

Model

RODMFS50

Weight

9 Ounces
Easy setup
Portable design
Lightweight
Slightly limited applications
Magnasonic All-in-One Film Scanner
The Magnasonic All-in-One Film Scanner is an affordable way to create high-quality JPEGs of your old photos. It works with 35mm, 126KPK, 110, Super 8, and negatives, which should cover almost all old photo file formats. One thing we really like about this scanner is how easy it is to use. The menu is well laid out and it has just a couple of simple buttons on top, meaning that anyone can use it without too much instruction. You can view your images on the vibrant 2.4-inch LCD screen before you save. Plus, it has a 128MB built-in memory, so you can save around 100 photos without an SD card. 
Key Features:
Converts 35mm, 126KPK, 110, Super 8 and negatives
2.4-inch LCD screen 
128MB built-in memory
USB and SD card slots 
All cables and trays included 
Specification:
Brand

Magnasonic

Model

FS50

Weight

10.6 Ounces
Competitively priced 
Works with lots of formats 
Simple-to-use interface
Would be better with a larger screen 
Flimsy design
Rybozen Mobile Film and Slide Scanner
If you're not looking for professional quality copies of your old photos, the Rybozen Mobile Film and Slide Scanner is a great product. It's designed to be a fun way to view, edit, and save old photos on your smartphone. Of course, because of this, it's not capable of producing high-resolution images. The foldable design features a built-in backlight that shines through the image and makes it larger so you can capture the image on your smartphone. This crude technology doesn't allow for accurate color reproduction but it's great fun. It also comes with a free app that allows you to edit your photos before you save them. 
Key Features:
Converts 35mm 
Foldable design 
Built-in backlight 
Free Rybozen app 
Powered by AA batteries 
Specification:
Brand

Rybozen

Weight

7.2 Ounces
Super easy to use 
Very affordable 
Folds down 
Low-quality images 
Easy to break
Epson Perfection V600 Slide Scanner
The number one pick for the best slide scanner around is the Epson Perfection V600 which allows you to enlarge from film up to 17" x 22" at a DPI of 6400 x 9600 (which is good, very good), while slides, negatives and panoramic film can be scanned with a maximum DPI resolution of 12800 x 12800, and we don't need to tell you that's also very, very good, too.
It's compatible with a variety of image types while also being suitable for digitizing your receipts so you don't get a stern visit from the taxman comes tax season. Another cool feature is its ability to scan 3D images, which you may never need to do, but it's always nice to have the option.
The four customizable buttons are simple to use and you can transfer them to PDF for editing or you can send them to your email, and you can also restore images to their former glory so it looks like you took them just yesterday. However, all these features mean this scanner is heavier and larger than other options around, so if you have limited desk space, you may struggle to find a suitable home for it.
If you're looking for a straightforward option that delivers fantastic quality with every scan to convert slides to digital images, the Epson Perfection lives up to its namesake, and if you're willing to splash the cash to ensure your negatives, slides, and photographs stay safely stored on USB flash drive or computer forever, there is nothing better around.
Key Features:
Enlarges from film
Scans slides, negatives, and panoramic film
Photograph restoration
Versatile application
Editable text
Specification:
Brand

Epson

Model

B11B198011

Weight

9 Pounds
Fast process
Editing software included
Simple setup
Larger and heavier than other options
Zonoz FS-ONE Slide Scanner
If you need a scanner under $100 while still ensuring excellent picture quality, the Zonoz FS-ONE is a great option to bring into your studio, but more importantly, into your life. It's simple to organize and set up, and doesn't require a computer or any software to operate, so you can scan your 35mm slides to digital images with no hassle. The 22MP output is one of the sharpest around, while the 2.4" color display gives you the opportunity to view the results to ensure you get the most perfect scan you can. It works quickly, taking only seconds to scan a slide, and the onboard memory gives you a convenient place to store everything.
If you ever need additional space, there are ports for SD and SDHC card readers, which is especially useful if you've got decades of slides ready for conversion. The TV connector port is also useful to display images, and makes for an excellent tool to have at birthdays, retirement parties, or Christmas gatherings.
While this TV port is useful, we wish it was an HDMI port, as it feels like we've stepped back to that weird mid-tech period of the early millennium. Your opinion to this will depend on how often you want to project the photographs, though, and if you're not planning on throwing parties or entertaining soon, it's unlikely you'll use it too often.
At least the option is there, anyway, and for such great value with such an easy-to-use design, you can enjoy your color or black and white scans just like you did when they were first taken. Be sure to check out our reviews of the best portable printers for more great products for your office and home.
Key Features:
No computer or software required
22MP image output
2.4" color display
Built-in card readers
TV connector port
Specification:
Brand

zonoz

Model

FS-ONE

Weight

1.1 Pounds
Reasonable price
Easy to use
Compact design saves space on tabletop
RCA TV port feels a little outdated where HDMI would be preferred
DIGITNOW 135 Film Slide Scanner
Our final pick of the day is the DIGITNOW 135 Film Slide Scanner which boasts straightforward, single-button operation for ultra-simple operation even someone who's used no technology before in their life could master in minutes. Once that's done, you can enjoy speedy slide scanning in as quickly as two seconds provided you have the most recent software update. It's compatible with Windows OS from Vista to Windows 10, but unfortunately isn't compatible with Mac, at least not yet, anyway. The USB powered design prevents additional cable clutter around the desk, and you don't need a memory card to save your images.
Also included are both negative and positive film holders and a USB film scanner. To keep it in top condition, there's also a cleaning brush to prevent dust and debris ruining your scans so you can guarantee everything looks superb.
It also boasts 1800/3600 DPI interpolation, which isn't the highest around, but for less than $50, you can't really complain. There's also no viewing screen, so you must view your images on your computer, which makes this one of the less portable options around.
While this isn't ideal, there's still a lot to love about this model including the ability to scan both color and black and white and once the image is scanned, you can edit it on the program to fix any issues before showing them off to your friends. Our guide to the best projectors features more awsome products that you will love.
Key Features:
2 second scanning
High-resolution image support
USB powered
Single-button operation
Image transfer and editing software
Specification:
Brand

DIGITNOW

Model

5582670532

Weight

1.1 Pounds
Scanner holds 4 slides
Multiple color compatibility
Easy to use software
No built in LCD viewing screen
Slide Scanner Buying Guide
How We Chose Our Selection Of Slide Scanners
Before deciding which slide scanners we should select for our list, we were excited to get in touch with relatives, climb into the dank, spooky darkness of our attics, and search for any slides that had been long forgotten from old vacations, Christmases, or birthday parties.
Unfortunately, no one would return our calls, and buying a ticket home was expensive. Instead, we relied on our tried and tested method of considering these important factors that everything should think about before making a purchase. These factors are the reviews and the price.
Reviews - User reviews are like finding the holy grail of product information. They are like jumping into a fountain of truth and being given the secrets of everything you can't tell from a quick perusal of a product page. Through these reviews, we figured out the good and the great about each product, but they also gave us the chance to learn about the not so good and the not so great, too.
If it wasn't for these reviews, we may have recommended products that were not good enough. Thankfully, with reviewers on hand to tell us everything we need to know (and sometimes a little more), we're confident we made a selection worthy of publishing and beaming right into your eyes.
Price - Regardless of whether you're buying a flatbed scanner or a scanner that feeds slides through a useful little port, you need to think about the price. Quality photography gear is not cheap, but we still wanted to find a range of products that appealed to all budgets and demands.
Depending on what you need from your scanner, you might be happy to spend money on something more expensive, or you might need to reel in your spending and go for something that won't set you back too much, both options are perfectly fine with us, though.
Features To Look For In Slide Scanner
There are many features you must look for before making your final decision on which slide scanner is the best slide scanner for your needs. We know you're excited to get your memories immortalized on Instagram and Facebook and Tumblr and Bebo (if that's still a thing, we're not sure), but leaping in and deciding too soon could cause you to regret not taking the time to think carefully about what works best for you.
DPI - The DPI of your slide converter refers to the dots per inch, and you can probably guess the higher the DPI, the more clear the image. Some machines will boast different DPI for different applications, so depending on the scanning you're trying to complete, consider which DPI is better.
If you're enlarging images, the DPI may not be as high as you need it, but for scanning negatives and slides, you should be fine with moderate DPI to achieve your desired results.
Software - Your 35mm slide scanner may come with software to review, edit, and restore photos. Models with this software give you more control over your images and allow you to enhance them so they look as if they were taken with a modern camera.
Not all options will provide this, though, so if you're serious about restoring your photos, you must invest in a separate piece of editing software. The software may also allow you to save images directly to the computer or simply onto the machine, although there may be options to transfer them to an SD card or USB.
Color Accuracy - Scanning old images means you need to find a product with excellent color accuracy. This will help master the photographs to how they should have looked if commercial color photography was available back when the photos were first taken and an inaccurate color could mean the difference between the perfect photo and one you'd much rather forget about.
Bit Depth - You may have heard this referred to as color depth, but it means the same thing. The bit depth of your scanner is another factor that determines the clarity of an image. The higher the bit depth, the more clear the image will be, and it will look more like a scene from Red Dead Redemption than the first Super Mario, yes all the way back in the 80s.
Sources:
What Is DPI? - Rideau
Sign Up Now
GET THE VERY BEST OF GEARHUNGRY STRAIGHT TO YOUR INBOX