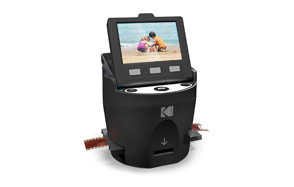 Kodak Scanza Slide Scanner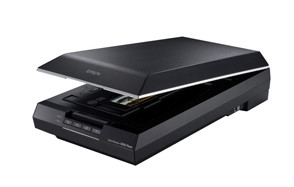 Epson Perfection V600 Slide Scanner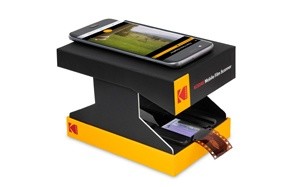 Kodak Mobile Film Slide Scanner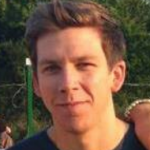 The digital age brought us a lot of cool stuff; wireless connectivity, the ability to stream our favorite movies and TV shows wherever and whenever, and the chance to connect with anybody no matter where they are in the world. But what about all those memories we made and captured before we relied on our computers and smartphones for everything? If you've still got slides hidden away in the attic, the best slide scanner is the tool you need to ensure you never forget family vacations, great times with friends, and that brief passion you held for all things photography.
A slide scanner is an excellent tool for anybody worried they could lose all these memories. They are better than an OHP and easier to use, too so you can guarantee whatever you do and wherever you go, you can keep a record of times that bring a small, nostalgic smile to your face whenever you think about them.
If you're concerned about what might happen to your memories the further we drift towards complete reliability on the machines, then it makes sense for you and for your future children, grandchildren, and beyond to invest in a slide scanner. It's likely they won't believe you danced on stage at Glastonbury with the Arctic Monkeys, but with a slide scanner, you can prove them wrong and bask in the memory.
The Best Slide Scanner
Slide Scanner Buying Guide
How We Chose Our Selection Of Slide Scanners
Before deciding which slide scanners we should select for our list, we were excited to get in touch with relatives, climb into the dank, spooky darkness of our attics, and search for any slides that had been long forgotten from old vacations, Christmases, or birthday parties.
Unfortunately, no one would return our calls, and buying a ticket home was expensive. Instead, we relied on our tried and tested method of considering these important factors that everything should think about before making a purchase. These factors are the reviews and the price.

Reviews - User reviews are like finding the holy grail of product information. They are like jumping into a fountain of truth and being given the secrets of everything you can't tell from a quick perusal of a product page. Through these reviews, we figured out the good and the great about each product, but they also gave us the chance to learn about the not so good and the not so great, too.
If it wasn't for these reviews, we may have recommended products that were not good enough. Thankfully, with reviewers on hand to tell us everything we need to know (and sometimes a little more), we're confident we made a selection worthy of publishing and beaming right into your eyes.
Price - Regardless of whether you're buying a flatbed scanner or a scanner that feeds slides through a useful little port, you need to think about the price. Quality photography gear is not cheap, but we still wanted to find a range of products that appealed to all budgets and demands.
Depending on what you need from your scanner, you might be happy to spend money on something more expensive, or you might need to reel in your spending and go for something that won't set you back too much, both options are perfectly fine with us, though.
Features To Look For In Slide Scanner
There are many features you must look for before making your final decision on which slide scanner is the best slide scanner for your needs. We know you're excited to get your memories immortalized on Instagram and Facebook and Tumblr and Bebo (if that's still a thing, we're not sure), but leaping in and deciding too soon could cause you to regret not taking the time to think carefully about what works best for you.
DPI - The DPI of your slide converter refers to the dots per inch, and you can probably guess the higher the DPI, the more clear the image. Some machines will boast different DPI for different applications, so depending on the scanning you're trying to complete, consider which DPI is better.
If you're enlarging images, the DPI may not be as high as you need it, but for scanning negatives and slides, you should be fine with moderate DPI to achieve your desired results.

Software - Your 35mm slide scanner may come with software to review, edit, and restore photos. Models with this software give you more control over your images and allow you to enhance them so they look as if they were taken with a modern camera.
Not all options will provide this, though, so if you're serious about restoring your photos, you must invest in a separate piece of editing software. The software may also allow you to save images directly to the computer or simply onto the machine, although there may be options to transfer them to an SD card or USB.
Color Accuracy - Scanning old images means you need to find a product with excellent color accuracy. This will help master the photographs to how they should have looked if commercial color photography was available back when the photos were first taken and an inaccurate color could mean the difference between the perfect photo and one you'd much rather forget about.
Bit Depth - You may have heard this referred to as color depth, but it means the same thing. The bit depth of your scanner is another factor that determines the clarity of an image. The higher the bit depth, the more clear the image will be, and it will look more like a scene from Red Dead Redemption than the first Super Mario, yes all the way back in the 80s.
Sources:
What Is DPI? - Rideau