Best Plantar Fasciitis Socks In 2022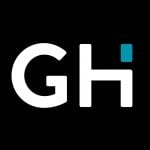 This product guide was written by GearHungry Staff
Last Updated
March 8, 2019
GearHungry Staff
GearHungry Staff posts are a compilation of work by various members of our editorial team. We update old articles regularly to provide you the most current information. You can learn more about our staff
here
.
GearHungry may earn a small commission from affiliate links in this article.
Learn more
Taking long strolls, hiking, or even walking to the closest 7-Eleven can be extremely painful if you suffer from plantar fasciitis. The best plantar fasciitis socks, paired with adequate footwear, can alleviate your symptoms though.
Compression is not the only treatment for plantar fasciitis, but the socks on this list are a convenient and readily available solution. All articles included are incredibly useful in reducing pain caused by this debilitating condition, as well as aiding with other foot and ankle issues.
The Best Plantar Fasciitis Sock
SB SOX Compression Plantar Fasciitis Socks
The SB SOX are the best among the best plantar fasciitis socks in review. More than socks, we're talking about plantar fasciitis sleeve with a unisex design. They come in a wide range of colors and four sizes, providing an adequate fit for all statures. Recommended by doctors and personal trainers, these compression foot sleeves are FDA registered and developed to provide targeted ribbing arch support. Due to this feature, the socks ensure pain relief and increase comfort without compromising mobility.
Besides reducing the symptoms of plantar fasciitis, these sleeves are also ideal for athletes looking for quick muscle recovery. By exerting compression, the SB SOX boost blood flow, which results in better oxygenation of the tissues and faster muscle recovery in ankle and feet. The foot sleeves are made from a lightweight and breathable fabric that is also strong enough to provide adequate joint stability regardless of activity. Another nice thing is that you won't have to worry about sweat and bad odors thanks to the fabric's anti-odor and moisture-wicking properties.
A significant investment for yourself but also a great fitness gift, gift for runners, and athletes, these plantar fasciitis socks bring all you could wish from a top end product.
Key Features:
FDA-registered foot sleeves
Reduce pain and enhance comfort
Faster recovery of ankle and foot muscles
Available in 9 colors and four sizes
Breathable and moisture-wicking fabric
Go2Socks Plantar Fasciitis Socks
Go2Socks proposes an array of ankle sleeves and compression socks designed for athletes, people standing on their feet for a prolonged time, and those suffering from ankle and foot conditions. From their range of products, the Gr8 plantar fasciitis foot sleeve set stands out. Coming in a universal design that fits both men and women, these sleeves can serve multiple purposes. They not only reduce the symptoms of plantar fasciitis, but they are also recommended to use in case of an ankle sprain, bone spurs, or Achilles tendonitis.
Boasting a compression of 22-23 mmHg, these sleeves boost circulation, performance, and stamina while speeding up recovery. A selection of measures, as well as a range of colors and patterns,  can match all foot sizes and tastes. The socks are made from a soft yet durable, anti-odor fabric and boast an open-toe design that makes them a great choice even for the summer. Standing by the quality and performance of their products, the manufacturer backs them up with a 100% satisfaction guarantee. Check out our guide to the best plantar fasciitis insoles.
Key Features:
Antibacterial and moisture-wicking material
Wide selection of colors
Open toe design ideal for all seasons
Soft and durable fabric
Machine washable
Bitly Plantar Fasciitis Compression Socks
While plantar fasciitis is annoying, the condition can be cured with simple exercises and by wearing compressions socks or sleeves designed specifically for it. Such as the Bitly Plantar Fasciitis Compression Socks. These ankle and foot braces offer targeted compression and support, stimulating blood flow and speeding muscle recovery.
Due to the high arch support, these sleeves are also ideal to use for a range of other conditions including Achilles tendinitis. Ideal for anyone who has to stand, walk, or run for extended periods, these socks can also help reduce the symptoms of swelling feet.
Comfortable and hygienic, these plantar fasciitis compression socks are made from a lightweight and moisture-wicking fabric that doesn't trap odors. A range of colors and sizes also gives you plenty of choices regardless of the size of your feet or hue preference. Make sure you also check our guide to the best running socks.
Key Features:
Reliable ankle and arch support
Reduce plantar fasciitis symptoms
Available in a range of sizes and colors
Ideal for men and women
Specification:
Brand

Bitly

Weight

3.2 ounces
QUXIANG Compression Socks
The QUXIANG compression socks are perfect for those who're tired of buying one pair at a time. They come in a pack of six plantar fasciitis socks for men characterized by a selection of bright colors. With these socks, you can easily take your athletic game to the next level, or deal with the symptoms of plantar fasciitis or foot injury in style. The brand also has a selection of plantar fasciitis socks for women, although most of their models are suitable to wear by people of all genders.
Despite providing a lower compression rate than similar products, these socks are still useful in reducing pain. They are designed for everyday use and are made from a quick-drying material. Anti-microbial properties promote foot health, preventing the growth of bacteria and fungi.
Besides providing pain relief to those suffering from plantar fasciitis or foot injury, these socks can also assist with recovery after exercise. Whether you're a fitness enthusiast or just someone standing on your feet for long hours, these socks can quickly increase your level of comfort and quality of life. Our handy guide to the best hiking socks features more great products like this.
Key Features:
Moderate compression alleviates plantar fasciitis symptoms
Boost circulation and fight fatigue
Pack of six pairs of compression socks
Quick drying moisture-wicking material
Targeted compression zones
SB SOX Compression Arch Sleeves
When compression socks are hard to pair with business or formal attire, a plantar fasciitis foot wrap could be a more appropriate solution. One that convinced us is the SB SOX compression arch sleeve. It comes in a set of two, one for each foot, and in a range of sizes and colors.
Designed to wear either on barefoot or over your regular dress socks, these wraps fit just right and provide adequate compression to reduce plantar fasciitis or foot injury pain. Registered by the FDA, these sleeves are recommended for personal or performance use, so you can walk or train freely.
One of the most significant features of these compression sleeves is their ability to improve mobility while reducing pain quickly. Adequate arch and heel support, together with improved blood circulation, also helps reduce lactic acid in muscles, promoting a speedy recovery after a workout.
Like our top pick, these compression sleeves are made from a lightweight and breathable material that is pleasant to wear in all seasons. You may also be interested in some of the best heated socks from our list, so check them out.
Key Features:
The anti-static fabric prevents bacteria and fungi growth
Moisture-wicking material keeps your feet dry
Available in four sizes and multiple colors
Suitable to wear on the skin and under or over socks
Thirty 48 Plantar Fasciitis Compression Socks
The Thirty 48 has made itself a name among the best plantar fasciitis socks thanks to its effective action in reducing inflammation and promoting blood flow at foot and ankle level. Engineered from an ultra-lightweight stretchy fabric, these socks provide comfortable pain relief and are great for both men and women. Their graduated compression conforms to your foot ergonomically, while the thin and soft structure makes them suitable to wear with all types of shoes.
We also like their moisture-wicking property. With these socks, you can keep your feet dry while training, and they are pleasant to wear even in the warmer months. Perfect to have on your feet while working or chilling; the fully flexible design also ensures unrivaled freedom of movement. An attractive price point and the possibility to buy either one or two pairs boost their value for money. You will also get to choose from a range of colors, while the socks come in four sizes, from small to extra-large. Find more great products like this by checking out our guide to the best no show socks.
Key Features:
Strong ankle and foot support
Aid in recovery from edema and spurs
Comfortable to wear in all seasons
Fully elastic design
Selection of sizes and colors
Crucial Compression Plantar Fasciitis Socks
Whether you're suffering from plantar fasciitis or another type of foot injury, the plantar fasciitis socks from Crucial Compression could be the one you were looking for. Made from a proprietary ComfortFlex material, these socks provide a balanced compression that reduces inflammation and provides support during any activity.
Quality stitching also ensures a comfortable fit in any footwear. Another nice feature is the reinforced shock-absorbing heel and ankle cushion designed to reduce pain and relieve heel spurs. Furthermore, targeted arch support stabilizes the plantar fascia ligament, effectively reducing the symptoms of plantar fasciitis.
Crucial Compression socks are also suitable to wear in all weathers thanks to the moisture-wicking properties.
These compression sleeves come in a selection of five colors and three sizes, while their unisex design makes them suitable for both men and women. Don't forget to also check our guide to the best water socks.
Key Features:
Power Support technology provides targeted support to heel, ankle, and arch
Reinforced shock-absorbing heel and ankle cushion
Moisture-wicking material
Comfortable to wear in all shoes
100% money-back guarantee
Plantar Fasciitis Socks Buying Guide
How We Chose Our Selection Of The Best Plantar Fasciitis Socks
Choosing plantar fasciitis socks is entirely different than selecting socks in general. This is majorly due to the therapeutic factor they must have. To make sure the ones you get will be comfortable to wear, we based our choice on the following criteria.
Materials – plantar fasciitis socks must be comfortable to wear in all seasons. A pair that keeps your feet too hot in summer and too cold in winter won't be pleasant to wear, that's why all products that made it to our list are made from breathable, lightweight, and moisture-wicking fabrics.
Durability–finding a pair of comfortable plantar fasciitis socks could be daunting, so when you finally find it, you'll likely want it to last. The items in our list are praised for both their comfort and durability, so you can't go wrong no matter your choice.
Design – many plantar fasciitis products offer adequate arch support even if they are not socks in the real sense of the word. Our list includes the best socks as well as plantar fasciitis sleeves and foot braces.
Reviews–it is hard to find a quality indicator as reliable as consumer reviews. Real user opinions help us decide which brands to go for and which products to test. The articles that have made it to our list have all been judged as effective, affordable, and durable.
Price – buying socks for plantar fasciitis is different than buying a pair of dress or no-show socks. A too low price on these items is usually an indicator of poor quality. Those pairs on our list that are lower priced come with a money-back guarantee that lets you try them with no strings attached. All plantar fasciitis socks featured in this guide bring real value for money.
Features To Look For In Plantar Fasciitis Socks
If you've ever felt a sharp, stabbing pain around the foot arch and heel area, you may have plantar fasciitis and a deep need for adequate socks and footwear.
In fact, plantar fasciitis is one of the leading causes of heel and foot pain. Untreated, this debilitating condition can change the way you walk, leading to following postural issues that may affect your foot, knee, hip, and eventually back.
Luckily, plantar fasciitis can be cured through exercise and by wearing plantar fasciitis socks designed to provide arch support and compression. But how can you choose the right model?
At Gear Hungry, we strive to take the guesswork out of the game. So, if you're in the market for a pair of plantar fasciitis socks, here are the key features you should look after.
Sock Material - Plantar fasciitis socks are developed for people suffering from plantar fascia inflammation; they are also beneficial for those who suffer from no condition but put a lot of stress on their feet due to work, training, or leisure.
Addressing individuals with different needs, these socks must adapt to a wide range of users; comfort is a key element in their effectiveness, that's why you should pick the materials carefully.
The most effective models are made from blends of nylon and spandex, usually at a ratio of 75/25 or 80/20 nylon to spandex. Nylon offers breathability and moisture-wicking properties, whereas spandex makes the sock snug, durable, and comfortable.
Breathability is crucial especially if you're planning to use the socks during exercise. Not only wet feet are uncomfortable, but moisture build-ups create a prolific environment for bacterial growth. This comes with nasty odors and the risk of potential infections.
We recommend washing your socks by hand, but if you're more of a washing machine guy, check if the material is machine washable. Use a delicate clothing mesh bag to clean your socks in the washing machine and air dry them.
Design - The term plantar fasciitis socks has grown to include some items which are not actually socks. On the market, there is a bountiful range of foot braces, compression sleeves, and true socks, all commercialized as socks for the debilitating condition.
Beyond marketing considerations though, all these products represent valid solutions to your problem.
Foot braces, for instance, provide adequate arch support while hiding in your shoe. Most models are suitable to wear over or under regular socks, so you can still benefit from pain relief even when wearing business or formal attire.
Open-toe compression sleeves are a great alternative to socks when you want to wear sandals, but also to use indoors during summer.
Arch Support  - Arch support is one of the most important features to consider when buying plantar fasciitis socks. Ligament inflammation may cause excruciating pain that is hard to relieve without proper arch support.
The best plantar fasciitis socks must, therefore, provide compression in the arch area. A compression tubing around the arch is desired, alongside cushioned cuffs capable of stabilizing the ankle.
Compression, however, shouldn't mean blocked blood flow. Plantar fasciitis socks must fit snugly and adapt themselves to the contours of your foot. A close-fitting but not too tight design reduces stress on the plantar ligament, boosts circulations, and promotes faster healing of both the ligament and the ankle and foot muscles.
Compression Zones  - Compression is as essential as arch support when you get socks for plantar fasciitis. This is how the sock can reduce pain and inflammation. A snug fit also enables the sock to keep the foot in a stable position, reducing stress on the plantar fascia.
Some models provide overall compression. However, the best brands introduced the concept of compression zones. These zones are basically areas of the foot where the sock applies a consistent, steady pressure, while no pressure is exerted on the other areas of the foot.
This type of socks usually exerts compression in the ankle and arch areas, leaving all other areas unaffected.
Targeted compression had been shown to be more effective in reducing the symptoms. At the same time, it can increase blood flow in the affected areas and promotes a faster healing process as well as faster muscle recovery after a workout.
Besides targeted compression, some socks also include extra padding designed to reduce pressure on the heel while keeping the foot in a neutral position. These socks can be useful if you spend a lot of time standing or walking.
Size and Length - Adequate sizing is crucial if you want your socks to be effective. Most plantar fasciitis socks come in four sizes, from small to extra-large. Manufacturers usually disclose both the circumference of the arch and indicative shoe sizing charts to help you pick the right socks.
Besides getting the right size, you might also want to check the sock length. There are plenty of options, from no-show designs to long compression socks that go up to the knee.
As a general rule, the longer the sock the most effective the results, as socks that go above the ankle can keep your bones and ligaments aligned and slightly stretched, alleviating pain. If your symptoms are severe, a knee-high sock may also serve as a night splint.
Day & Night Use - Most people believe that wearing plantar fasciitis socks during the day suffices. The opposite is true though. Plantar fasciitis symptoms reach their highest point in the morning, right after you wake up.
Getting compression socks you can use both during the day and during the night is a simple solution to cure the condition faster.
The best plantar fasciitis socks are those you can wear for as long as you like and whenever you want. When buying, pay attention to the wear indications provided by the manufacturer, as some brands only recommend to wear their products for certain lengths of time.
Sign Up Now
GET THE VERY BEST OF GEARHUNGRY STRAIGHT TO YOUR INBOX