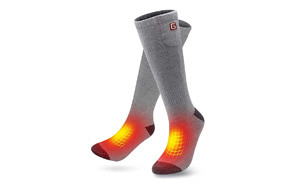 GLOBAL VASION Heated Socks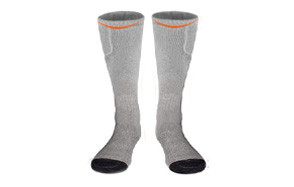 M.Jone Heated Socks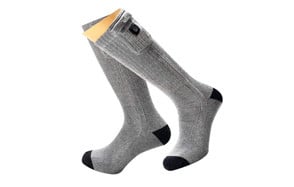 SNOW DEER Upgraded Heated Socks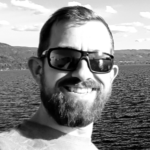 Cold feet have never been a good thing, whether figuratively and practically. While there's not much you can do about the figurative version; there's a perfect solution for actual cold feet. Heated socks are one of the best avenues to keep the cold at bay, even on the most treacherous winter nights. Protecting your extremities should always be a top priority, and as such, it is highly advisable to grab a good pair of socks during those cold seasons. In fact, why settle for good when the best is within your reach? Here are some of the best heated socks on the market.
The Best Heated Socks
Heated Socks Buying Guide & FAQ
As thrilling as winter can be, the cold can be a real pain, especially in the feet. Thankfully, we no longer live in an era where the only available option is to sit by the fire to stay warm. Ingenious innovations like heated socks now make it possible to go about your business as usual without fear of getting cold feet. Choosing the best pair of heated socks can be quite a task. Here are some critical factors to be considered before finally making your choice.
How We Chose Our Selection Of Heated Socks
Brand - The primary purpose of heated socks is to keep your feet warm, irrespective of the brand. However, for complete satisfaction and peace of mind, it is best to go with high-quality brands when making your choice. Luckily, there are many great brands to pick from, depending on what you want in your heated socks.
Price - Due to the difference in buying power, it is advisable to consider your budget before selecting a product. Not to say you should always go for the lowest-priced socks because as important as it is to live within your means, it is also as imperative to go for a pair that best suits your need.
Reviews - As with any product, you should always read the customer reviews before you buy heated socks. Reading the experiences of other people who have used the product before can be a valuable guide to weighing the pros and cons, hence making it easier to arrive at a decision.

Features to Look For In Heated Socks
Fabric - Consider the material that best suits your needs and skin type. Fabrics that are good enough to keep you warm indoors may not be the best choice if you are buying the socks for outdoor use such as hiking, hunting, or skiing. Also, consider your allergies. For instance, if you are allergic to spandex or nylon, go for 100% wool.
Charging - It is usually more convenient to go with heating socks that have rechargeable batteries, so you don't have to go through the stress of changing them every time they run out. When buying rechargeable socks, you should always look out for socks with quick recharge time and long battery life.
Batteries - Shoddy batteries will render all your efforts moot if not chosen carefully. For the best warming experience, it is best to go for brands that produce the most efficient and durable batteries, since your heated socks cannot generate any heat without power.
Temperature control - Be sure to go for socks that offer multiple heat settings; that way, you can control the temperature as it suits your need at any given time. If you have options such as low, medium, and high heat to choose from, then your socks can keep your feet snug during a walk on a slightly chilly day as well as keeping you toasty on a frigid day.

Heated Socks FAQ
Q: What are heated socks?
A: Heated socks are specially-designed socks integrated with a functioning heating system that serves various needs ranging from cold feet to poor blood circulation. There are two major categories of heated socks: those that make use of regular, disposable batteries and those that make use of rechargeable batteries.
Unlike regular socks, heated socks warm your feet quickly during cold seasons like fall or winter. In addition to easing blood flow, heated socks also help relieve some health conditions, ranging from minor ones like sore joints and muscles to bigger ones like Raynaud's syndrome as well as some symptoms of arthritis.
Q: How do battery-heated socks work?
A: Battery-heated socks are simply heated socks that run on batteries. The batteries are the power source responsible for generating heat throughout your feet. All the user needs to do is to replace the batteries when they run out, and your heated socks will be back up in no time.

Q: Can you wash heated socks?
A: Yes, you can. Although some brands are beginning to introduce socks that you can wash with machines, it is generally safer to handwash your heated socks as washing machines can easily destroy their wiring, hence rendering them useless. When washing your socks, make use of mild detergents and warm water to get all the dirt out of your socks without the need for excessive scrubbing. After washing, rinse gently and do not squeeze or twist because this can also damage your socks.
All in all, the need to wash your heated socks should not be as frequent as regular socks since you often wear heated socks on top of liner socks.
Q: Are heated socks safe?
A: Yes, heated socks are safe. The companies that make these socks make them with customer safety in mind, so most of them have measures in place to keep the users safe. The socks usually have several layers so that your feet never have to come in direct contact with the heat source. Furthermore, most of these socks come with an on and off switch so that users can switch off the power in case of malfunction.
Top Pick
VALLEYWIND Heated Socks
The fact that this brand is an industry leader is no surprise. Making use of cutting-edge technology, these heated socks by VALLEYWIND are the best out there. They don't simply warm the feet; they work on the core temperature leaving the entire body feeling comfortable. Apart from the cotton construction, these socks are embedded with heating panels made of carbon fiber thread. So, it's guaranteed that you'll stay nice and warm, both indoors and outdoors.