The Best Heated Socks Of 2022 To Keep Your Feet Warm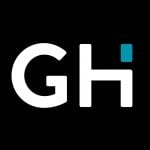 This product guide was written by GearHungry Staff
Last Updated
January 4, 2022
GearHungry Staff
GearHungry Staff posts are a compilation of work by various members of our editorial team. We update old articles regularly to provide you the most current information. You can learn more about our staff
here
.
GearHungry may earn a small commission from affiliate links in this article.
Learn more
Cold feet can make you feel miserably chilly from head to toe. The icy sensation is not only uncomfortable, but it can also be painful and result in swollen feet and even blisters. While you're at home, cold feet may not be such a major problem as you can easily add a layer or two when you feel like it, including some nice merino wool socks. However, when you're outside or at work, this may not be possible.
Where you'll really feel the cold is when you're outdoors in snow and below-freezing temperatures. In such conditions, it may seem that no matter how good your boots or socks are, your attempts to keep your feet warm are futile. Instead of enjoying the winter activities, you love – like skiing, hunting and hiking – you may be forced into a hasty retreat to escape the cold and get your feet warm. That's all well and good unless you work outdoors and then have no choice but to weather the chill until it's time to go home and defrost yourself.
The solution to the age-old problem of cold feet is to invest in a pair of quality heated socks. These babies have their own little heat source and a battery pack of some sort to power the heating elements and keep your feet warm for many hours. Whether you need to work outdoors, want to enjoy fun in the snow, or have poor circulation that hinders your ability to keep your feet warm, heated electric socks are a solution you will love. We've put together this guide so you can get your feet into the best heated socks on the market and banish the frosty toes once and for all
The Best Heated Socks
SNOW DEER Rechargeable Electric Heated Socks
Say goodbye to chronically cold feet with these SNOW DEER Rechargeable Electric Heated Socks. Featuring heating elements that cover the entire foot and rechargeable batteries with long battery life, these are the perfect solution for those suffering from conditions that prevent their feet from getting warm enough, as well as folks looking for heated socks for winter outdoor sports.
Not only do the heating elements of Snow Deer socks cover and heat the entire foot, including the instep, but you can also choose from three heat settings for customized comfort: low, medium and high. We should note that the 'high' level is seriously hot and you may not need to use it unless you suffer from particularly bad circulation. The heat source features a 7.4V 2200mAh rechargeable lithium-polymer battery that can last up to 7 hours when used on low. The battery is also easy to remove from the socks when they need a wash and the socks themselves are made from premium quality natural materials that are comfortable and breathable.
Key Features:
55% CoolMax, 25% elastic, 20% spandex
7.4V 2200mAh lithium-ion rechargeable battery
Three heat settings
LED battery indicator
Insulated and breathable
Specification:
Brand

SNOW DEER

Weight

1.2 Pounds
SNOW DEER Heated Socks With Electric Battery
It's hard to imagine a more comfortable and soft pair of heated socks than these SNOW DEER Heated Socks With Electric Battery. With a soft padded and reinforced toe and heel, these bad boys are not only incredibly comfy but durable too – perfect for outdoor work. Even without the heating element, these socks are quite warm thanks to the blend of warm and moisture-wicking materials. For further comfort, the heating element is strategically positioned near the toes.
Apart from keeping your feet toasty warm, the polyester blended material is moisture-wicking to keep your feet nice and dry. There are three temperature settings with an LED indicator so you can be sure you have chosen the right one. You'll also love the tight pocket that houses the removable and rechargeable battery. The socks come in a variety of sizes and are great for both women and men. Forget buying heated insoles for work or outdoor play this winter and just get the Snow Deer socks!
For some stylish options, check out our guide to the top bamboo socks.
Key Features:
75% polyester ,15% Elasthen, 10% nylon
Whole-toe heating coverage
7.4V 2200MAH rechargeable battery
3 temperature settings
Padded reinforced heel and toe
Specification:
Brand

SNOW DEER

Weight

1.2 Pounds
The XBUTY Heated Socks are a great addition to any winter wardrobe, including a skiing and hunting wardrobe. Made from a combination of combed cotton and A-grade spandex, these socks feel soft on the skin and are super comfortable. They also have moisture-wicking properties which you'll really appreciate if you wear well-insulated ski boots or hiking boots that can make your feet sweat during strenuous activities.
You can customize your warmth levels with three different heat settings powered by 4800mAh rechargeable lithium-ion batteries that will keep your feet warm with a battery life that can last for up to 16 hours. That's enough to see you through an entire day of fun activities right up until the time you take them off and get ready for bed. The batteries are easy to remove from their little pockets so you can wash the socks as needed. Team these electric socks with quality winter boots and get the most out of your time at your favorite mountain retreat.
Key Features:
2 colors
Cotton and polyester blend
Two rechargeable lithium batteries
Up to 16 hours of heat
3 heat settings
Ultra-thin alloy heating wire
Specification:
Brand

XBUTY

Weight

14.7 Ounces
You don't need to be an ice fishing enthusiast to enjoy a little warmth on a cold winter's day. In fact, you don't even need to spend time outdoors as an excuse to buy heated socks. If you suffer from chronic circulation problems or Raynaud's syndrome, finding socks suitable to manage the discomfort can be a challenge. Rest assured that relief is at hand with Rabbitroom Heated Socks.
These heated socks are made from a durable blend of cotton, polyester and spandex that is wear-resistant and has just enough stretch for a perfect fit. You choose the heat output with three adjustable temperature settings and it's powered by 3.7V rechargeable Li-ion batteries. Depending on your chosen settings, these socks can keep your feet toasty warm from 3 to 6.5 hours making them a must for people seeking relief from painfully cold feet or the adventurous types who enjoy outdoor fun in the snow. You may also be interested in some of the best plantar fasciitis socks from our list, so check them out.
Key Features:
Natural/synthetic blend
3.7V rechargeable lithium-ion batteries
LED charging indicators
3 adjustable heat settings
Suitable for a range of activities
Specification:
Brand

Rabbitroom

Weight

1.2 Pounds
DB DEGBIT Electric Heated Socks
There's not much point in getting a pair of rechargeable heated socks to keep your feet warm this winter if they don't feel comfortable against your skin. DB DEGBIT Electric Heated Socks are the perfect combination of sublime warmth and comfort. The material is the ultimate blend of fibers that give you the comfort and breathability of cotton, the durability of polyester and the stretchiness of spandex all knitted into a neat bundle.
These socks use advanced electric heating technology and are powered by a 2200 mAh rechargeable Li-ion battery that can keep your twinkly toes warm for up to 10 hours. The battery pack can be removed when you want to wash your socks and, as long as you use a laundry bag, they are machine washable. These socks are perfect for weekend warriors who don't want a bit of chill locking them indoors and they would also make the ideal gift for those who struggle to get and keep their feet warm. While you're shopping for heated socks, be sure to also check out our guide to the most popular compression socks and pick your perfect pair.
Key Features:
78% cotton, 20% polyester, 2% spandex
Infrared heating element
Three adjustable heat levels
Ten-hour lithium-ion battery
Specification:
Brand

DB DEGBIT

Weight

1 Pound
Black Squid Comfomedic Battery Heated Socks
If you or someone you love is suffering from chronically cold feet, get a pair of Black Squid Comfomedica Battery Heated Socks. The battery power of these socks takes a few short hours via USB to charge and then gives you up to 9 hours of comforting warmth for your feet. You can choose from 3 heat settings – low, medium or high – depending on how much chill you need to drive away. They will keep you warm while you're hunting, fishing or hiking but they'd also make a fantastic gift for sufferers of arthritis, Raynaud's syndrome or even poor circulation. Best of all, they're very budget-friendly.
The soft knit cotton and spandex blend feels great against the skin and is quite durable. These socks can be tossed into the washing machine once you remove the battery pack of course, and they'll spring back into their original shape afterward so they'll be as good as new after every washing. If you've been searching for a solution to perpetually cold feet, ditch those scratchy wool socks and get yourself these top heated socks. Add these and a pair of moisture wicking socks to your collection and really give your feet the VIP treatment they deserve.
Key Features:
Made of cotton and spandex
Equipped with three heat settings
Powered by 3.7V rechargeable lithium-ion batteries
Lasts up to nine hours on one charge
Specification:
Brand

Comfomedic

Weight

8 Ounces
Jomst Upgraded Heated Socks
Get yourself a pair of Jomst Upgraded Heated Socks and spend this winter with toasty warm feet whether you're relaxing at the comfort of your home or enjoying outdoor pursuits such as camping, skiing or ice-fishing. These socks make use of fiber heating elements strategically located all over the forefoot and the instep as well. There's plenty of padding in the heel and toe regions which adds extra warmth and a glorious dose of comfort too.
The Jomst socks offer three heat level settings so you can crank it up or tone it down, depending on how cold you feel. They are powered by a pair of 3.7V 2200MAH rechargeable lithium polymer batteries that take a few hours to charge before giving you up to 10 hours of comforting warmth. If you need a good pair of ski socks to keep you warm on the ski slopes, these beauties will see you through hours of outdoor fun and they make the perfect addition to your cold weather gear.
Key Features:
Made of cotton
Has three heat settings
Powered by a 3.7v rechargeable lithium-ion batteries
Can last up to ten hours fully charged
Specification:
Brand

Jomst

Weight

1.1 Pounds
Why Trust Us
We love having fun outdoors and every season has something exciting to offer, including winter. But like most people, we like to keep warm in cold winter months and warm, cozy socks are a necessity when you hit the slopes, go hunting, camping or hiking. We've not only consulted with some of the outdoor professionals and winter veterans on our team who let us know which heated socks were their favorites, but we've also taken the time to research various electric socks on the market and read hundreds of customer reviews.
Who This Is For
While the main reason most people consider getting a pair of heated socks is to keep their feet warm during extended periods outside in cold weather, this guide to the best heated socks is also for anyone who has chronically cold feet, bad circulation or any other condition that makes it difficult to warm the feet.
How We Picked
Our main criteria for choosing the heated socks in our guide were comfort and warmth, as heated socks shouldn't just keep your feet warm, but comfy too. Apart from choosing the socks that offered many hours of blissful warmth, we also looked for soft material, such as cotton blend or wool blend, that would make the socks comfy and cozy to wear whether you're sleeping, working or enjoying the winter sports and activities.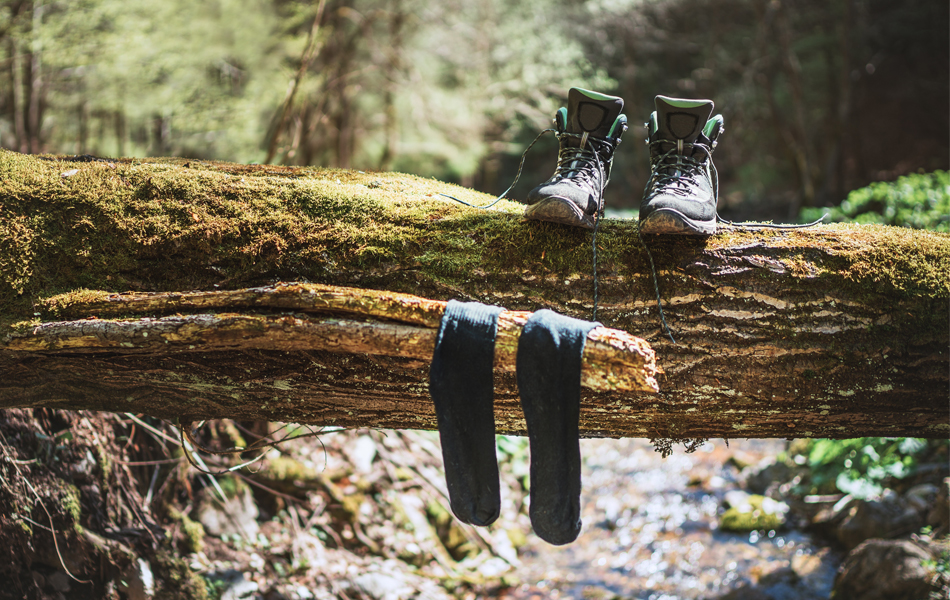 Features To Look For In Heated Socks
Rechargeable heated socks come in many different styles and types, and choosing the right pair for your needs and budget can be tricky. Here are some factors to consider and features to look for when shopping for a pair of heated socks.
Fabric - Consider the material that best suits your needs and skin type. Fabrics that are good enough to keep you warm indoors may not be the best choice if you are buying socks for outdoor use such as hiking, hunting, or skiing. Also, consider your allergies. For instance, if you are allergic to spandex or nylon, go for cotton or wool. Keep in mind that some people find wool scratchy on the skin so you may want to try a few different materials before you discover what works best for you.
Charging - It is usually more convenient to go with heating socks that have rechargeable batteries, so you don't have to go through the stress of changing them every time they run out. When buying rechargeable socks, you should always look out for socks with quick recharge time and long battery life.
Batteries - Shoddy batteries will render all your efforts moot if not chosen carefully. For the best warming experience, it is best to go for brands that produce the most efficient and durable batteries, since your heated socks cannot generate any heat without power.
Temperature control - Be sure to go for socks that offer multiple heat settings; that way, you can control the temperature as it suits your need at any given time. If you have options such as low heat, medium heat, and high or max heat to choose from, then your socks can keep your feet comfortably warm during a walk on a slightly chilly day as well as toasty on a frigid day.
Comfort - The best socks are the ones you put on and forget. Your feet will most likely already feel quite comfortable when they are properly warmed, but if your socks aren't comfortable without heat, they won't offer much comfort with heat either. Look for socks made of soft fabric that is stretchy enough to not feel constrictive but also look for moisture-wicking fabric to keep your feet dry if they're prone to sweating. Moisture-wicking materials are particularly important when you're engaged in rigorous activities.
Thickness - Forget the premise of super thick and bulky socks. These often feel overly tight and this can cause pressure on your feet. At the same time, a thin pair of socks may not offer you enough warmth and support. A great heated sock should have a little thickness with reinforced support in the toe and heel areas that experience the most wear and tear.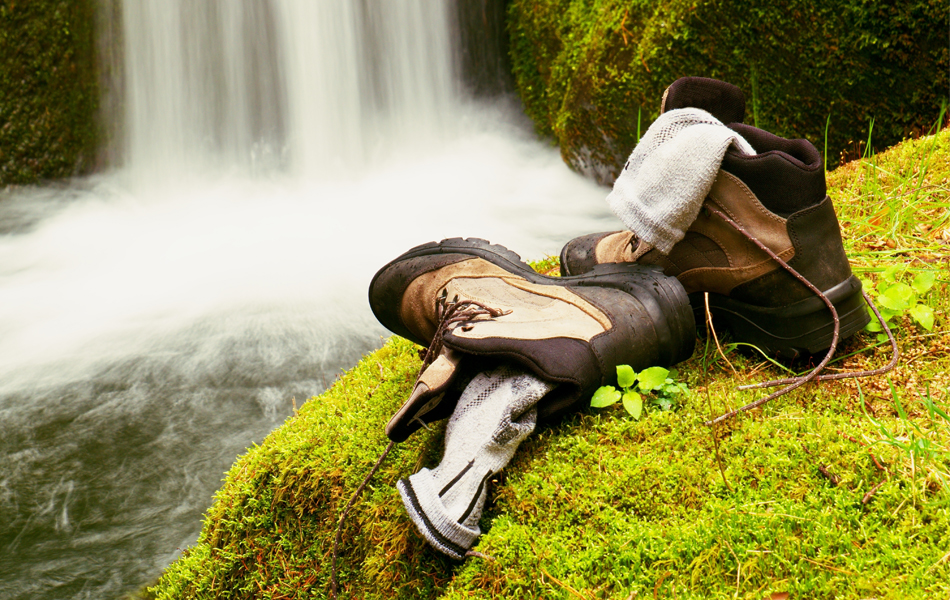 Heated Socks FAQ
Q: What are heated socks?
A: Heated socks are specially-designed socks integrated with a functioning heating system that serves various needs ranging from cold feet to poor blood circulation. There are two major categories of heated socks: those that make use of regular, disposable batteries and those that make use of rechargeable batteries.
Unlike standard socks, heated socks warm your feet quickly during cold seasons like fall or winter. In addition to boosting blood flow, heated socks also help relieve some health conditions, ranging from minor ones like sore joints and muscles to bigger ones like Raynaud's syndrome as well as some symptoms of arthritis.
Q: How do battery-heated socks work?
A: Battery-heated socks are simply heated socks that run on batteries. The batteries are the power source responsible for generating heat throughout your feet. All the user needs to do is to replace the batteries when they run out or recharge them, and your heated socks will be back up in no time.
Q: Can you wash heated socks?
A: Yes, you can. Although some brands are beginning to introduce socks that you can wash in a washing machine, it is generally safer to handwash your heated socks as washing machines can easily destroy their wiring, rendering them useless.
When washing your socks, make use of mild detergents and warm water to get all the dirt out of your socks without the need for excessive scrubbing. After washing, rinse gently and do not squeeze or twist because this can also damage your socks. Read the manufacturer's care instructions and if your heated socks are machine washable, make sure you use a laundry bag to avoid your socks tangling with other clothing and possibly damaging the heating elements. In general though, heated socks don't need to be washed super-frequently as they're usually worn over liner or standard socks.
Q: Are heated socks safe?
A: As long as they're made by a reputable brand, heated socks are safe. In general, most companies that make heated socks make them with customer safety in mind, so most of them have measures in place to keep the users safe. The socks usually have several layers so that your feet never have to come in direct contact with the heat source. Furthermore, most of these socks come with an on and off switch so that users can switch off the power in case of malfunction.
Q: Should you wear socks under heated socks?
A: Wearing regular socks under heated socks will definitely add extra insulation and comfort, especially if you are planning a full day of outdoor activities. However, with most heated socks, you may not need to wear regular socks underneath the heated ones.
The benefit of wearing regular socks under your heated socks is that you may not need to wash the heated ones as often. Keep in mind that if you do plan on wearing socks under heated socks, it may be a good idea to get the heated socks a size larger to accommodate the extra bulk or simply choose one-size-fits-all heated socks.
Q: How long do heated socks stay warm?
A: Heated socks can stay warm for a couple of hours up to several hours. Most heated socks have different temperature settings for you to choose from and the setting you choose will be the deciding factor in how long your heated socks stay warm. If you choose the lowest heat setting, you may be able to keep your feet warm for an entire day of outdoor activity, perhaps even longer. Choosing the highest heat setting will deplete the battery faster which will result in fewer hours of warmth.
Sources:
Staying Warm Outdoors in Winter - New Hampshire Department of Health And Human Services
Winter Hiking Safety - The Official Website of New York State
Heated Clothing - Wikipedia
Sign Up Now
GET THE VERY BEST OF GEARHUNGRY STRAIGHT TO YOUR INBOX