GearHungry may earn a small commission from affiliate links in this article.
Learn more
Tricks For Breaking In New Boots
Right shoes go a long way in enhancing your looks and this is probably why you've spent hours shopping for the right shoes online and in physical stores.
You have put in considerable time and effort while buying a new shoe. You would've looked at the style, color, cost and above everything, the comfort feeling, before buying a shoe.
Despite all this effort, the initial few days can be a painful process because breaking into a new pair of shoes and getting used to them could take time. But, don't throw them away. Just hang in there and try some of the tricks below.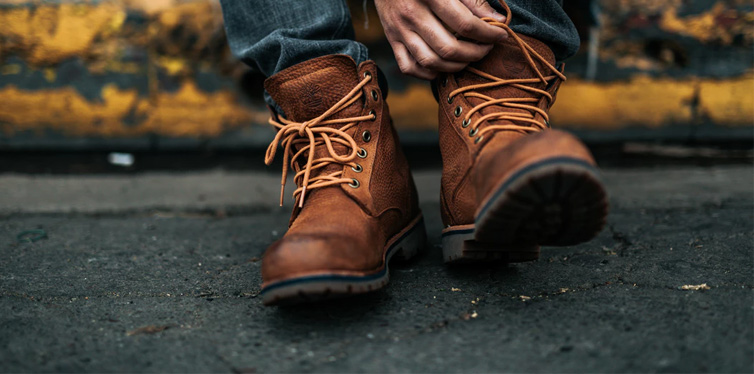 Look for the blister spots
Breaking into new shoes can be painful, but a lot of the pain can be avoided if you know where to look for the blisters. Your heels, the top and sides of the shoes are common places where you can get blisters with your new shoes.
If you can't figure out, well, the easy way is to wear it for an hour or two and you'll definitely know the sore spots.
If you're wondering why blisters appear at these places, it's because this is where the shoes and your feet have a lot of contact. The friction that comes from this contact makes those areas sore and can lead to blisters. One good way to prevent this problem is to hydrate your skin with a moisturizer or maybe even petroleum jelly to avoid this friction. Apply the cream generously on all the sore areas, especially where you think there's a lot of contact with the shoe.
Other options include wearing a surgical tape on the areas that rub the most with your shoes or to apply antiperspirant, especially in the summer months to reduce sweating. When you cut out the sweating, your blisters can feel less painful.
The best part about this fix is that the things you need are readily available in any store and for cheap!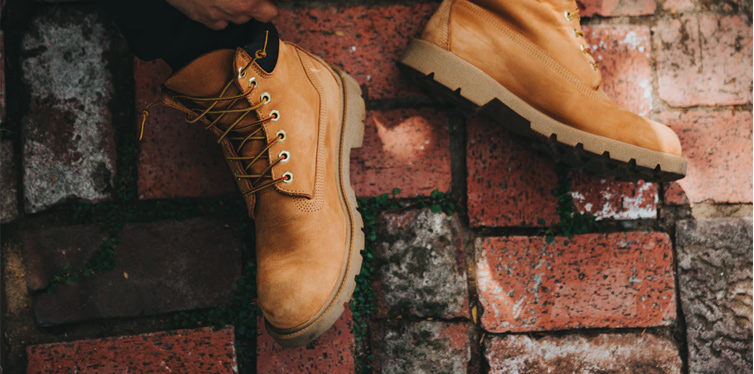 Thick socks
If your blisters persist, it's time to look at the shoes instead of the feet. In all likelihood, your shoes would be tight or would just fit in, which means, the friction with your feet is more. In such a case, wear thick socks, maybe even two or more pairs, one on top of the other before you wear your shoes. When you do this, your shoes will expand and will give your feet the extra space it needs to avoid this friction.
The good news is, you don't have to wear such stuffed up socks all the day. Just wear it for an hour or so and walk with it to expand your shoes. Then, you can remove the extra pairs of socks and you'll feel comfortable for sure!
While doing this, it's also a good idea to blow-dry your shoes to remove all moisture from it. Do this two to three times for about 20 seconds each, with a one minute break. Again, the hot air will expand the shoes and make it easy for you to wear, while the lack of moisture can reduce the chances of friction.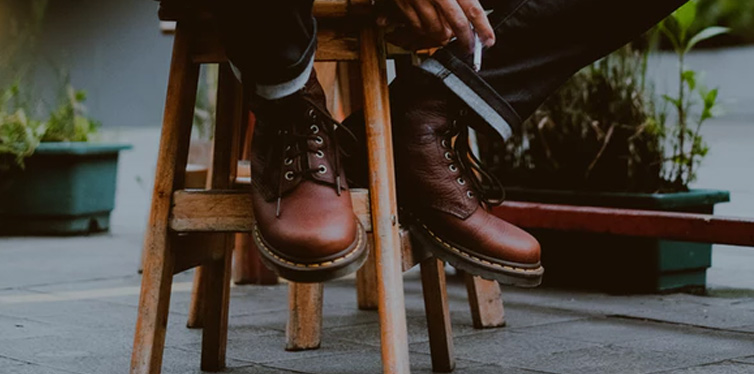 A word of caution here. Never try this option too frequently, as this can spoil the quality of your shoes. Make sure you go no more than 30 seconds at one stretch and use a good shoe moisturizer to bring back the shine.
Freeze your shoes
Yes, you read the heading right and there's no typo!
Fill a ziploc bag with water, put it inside your shoes and freeze the shoe overnight in your freezer. When the ice expands, it will automatically make your shoe to expand as well. The next morning, take your shoes and leave it outside for about 20 to 30 minutes for it to thaw. After that, you can give a coat of polish if you like and wear them to work. The expanded shoes will be easy on your feet.
This technique would work best with faux leather and fabric shoes, and may not be such a good idea for leather shoes though.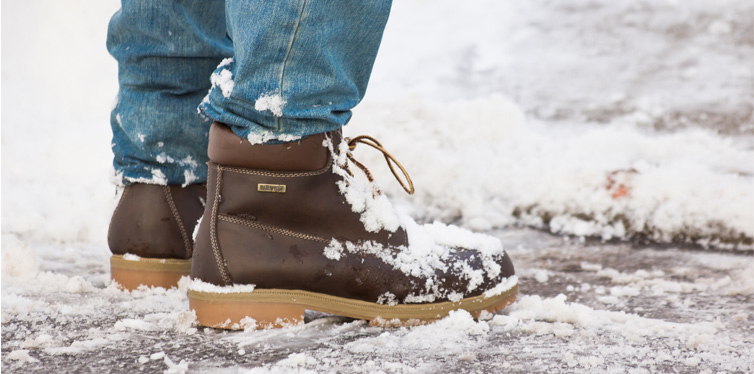 Use the good ol' Potato
Whoever thought the good ol' potato can help you break into your new shoes? Well, that's another useful task a potato can do for you!
Peel a large potato, keep it inside your shoes and leave them overnight. The moisture from the potato will work on your shoes' fibers to make them soft and more pliable. This moisture from the potato will not damage your shoes, and you can even wipe off the extra liquids if any, with a cotton cloth.
Another advantage when you use potatoes is that it removes the odor from your shoes, so it feels fresh and smells like new the next morning.
Water can be a great softener
If none of the above techniques work, then it's time to dump your new shoes in a bucket of water.  Leave them in the water for a few minutes until they are completely soaked. Remove them and wipe them in a towel to avoid any discoloration. At the same time, make sure you leave some moisture.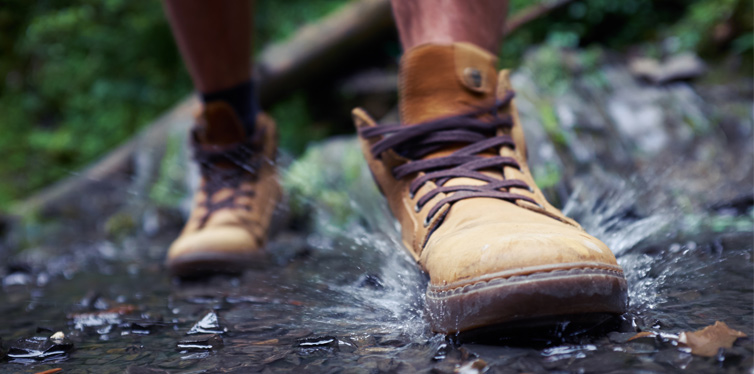 Walk around in your wet shoes for an hour or two. The water will naturally soften the shoe material, and your shoes will mold better to your feet.
This suggestion works best for leather shoes only. In fact, put a few drops of water in one corner of your leather shoe to ensure there is no discoloration.
Never try this technique in fabric shoes as the material can get soaked with water, thereby altering its shape. Also, discoloration is quite possible with fabric shoes.
Overall, you no longer have to struggle with blisters to fit into your new shoes that you absolutely love. Try any one of the above methods to soften your shoe and to expand it well enough to fit your feet better. This way, there is no more pain and you can proudly show off your new shoes to the world!