Best No Show Socks in 2022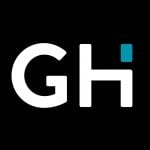 This product guide was written by GearHungry Staff
Last Updated
November 20, 2018
GearHungry Staff
GearHungry Staff posts are a compilation of work by various members of our editorial team. We update old articles regularly to provide you the most current information. You can learn more about our staff
here
.
GearHungry may earn a small commission from affiliate links in this article.
Learn more
You need support, you need comfort, but you don't need the style element (or lack thereof) that comes with a pair of socks. The best no show socks for men keep it simple, comfortable, and above all else, let you focus on fashion without having to cut your heels just for the sake of it. We've gone through the best no show socks, showcased the best of the best, and even explained everything you need to look for in a pair of no shows. If you're worried about odors, itching or slipping in your no show socks, fear not: we've taken care of everything.
The Best No Show Sock
Saucony Men's Performance Comfort Fit No Show Socks
Mimicking the standard clean lines of most running gear for men, Saucony emulated a timeless look. These Saucony socks are made out of 95% polyester for increased breathability, but it also makes them far more resilient against the interior of your washer and dryer. They'll burn through your socks before your sweat does, which is why Saucony added airmesh technology. Not only does it keep your feet cool throughout your day, but it also lets water and soap pass through it more easily. You can cold wash these, and expect to have them for years to come.
Key Features:
Each pack of six comes with individual styles for each pair
95% polyester construction
Includes airmesh technology to keep your feet ventilated
Arch support compression
Specification:
Brand

Saucony

Model

Saucony_M6PK-P
Balega Hidden Comfort Athletic No Show Socks for Men
Many times, no show socks are in the iron sights of men with a minimalist approach to their style. Balega fits the bill. Built out of a comfortable cushioned Drynamix system, you'll be wicking away sweat as you walk, keeping your feet nice and cool throughout the day. On top of that, these are completely seamless, so you won't have an awkward corner tugging at your toes. Our favorite features of Balega's take on men's no show socks has to be the low cup design. Your heel is completely cupped, preventing slippage and your socks riding down your feet. Flawless and comfortable, as well as versatile: Balega comes in over fifteen different styles. Our handy guide to the best hiking socks features more great products like this.
Key Features:
Cushioning along the cuff and toe enclosure
Drynamix helps wick away sweat
Extended heel pocket prevents slipping down your foot
Two-hundred needle count protection
Specification:
Brand

Balega

Model

8025

Weight

2.4 ounces
M&Z Men's Cotton Low-Cut No Show Socks
While M&Z has a slightly more reserved approach to their design, we can't help but enjoy the cushioned cuff and supportive design. Their cotton low-cut socks come with a blend of polyester and spandex, keeping them stretchy and breathable from morning 'til night. You'll also have the benefit of a no-slip technology (preventing it from rolling down your feet), as well as a moisture wicking aspect to keep sweat completely at bay. Mesh knitting removes any irritants, while keeping these breathable and lightweight. You'll barely even feel like these are on.
Key Features:
Built out of cotton and polyester for breathability
Six pairs to a package
Mesh knitting keeps seams from irritating your skin
Moisture wicking technology keeps you dry throughout the day
Specification:
Brand

Mottee&Zconia

Model

MZSBT-d0110HE

Weight

7 ounces
Tesla Men's Athletic Sports No Show Socks
Tesla is a widely-known clothing brand with innovative, athletic designs to just about every piece of men's wear that they produce. These have a unique addition of trace amounts of rubber in the build, as well as cotton and polyester, creating a durable and breathable pair of socks. They didn't go too flashy here: simple black and white, something you don't have to be embarrassed about if you have to kick off your shoes in a friend's house. If you want these heel-cushioned, arch supporting socks in a different style, you're in luck: Tesla has well over fifty different ways you can wear these. Find more great products like this by checking out our guide to the best compression socks.
Key Features:
Six pairs to a pack
Polyester, cotton and rubber blend
Added resistance in the heel for minimum slippage
Heel cushioning paired with added arch support
Specification:
Brand

Tesla

Weight

3.2 ounces
Adidas Men's No Show Socks
Adidas is admittedly a bit more pricey than their competitors, but man do you feel like you're walking on a cloud. Adidas is all about staying on the move, which is why they made these socks ultra lightweight and comfortable, while remaining supportive. You get compression around your arch, an elastane band around the cuff, and a breathable feeling from top to toe. Light cushioning works alongside the moisture wicking feature to keep you dry, and also keep you as comfortable as possible throughout your day. If Adidas is good at one thing, it's making products that last: you'll have these for two or three years with proper care.
Key Features:
Six pairs to a package
Unique blend of polyester and cotton, plus elastane
Arch compression for increased blood flow and support
Moisture wicking technology keeps you dry from start to finish
Specification:
Brand

Adidas

Model

201297-P

Weight

12.8 ounces
Thirty48 Men's No Show Socks
What's the difference between loafer and no show socks? We get more into it in the guide below, but just know that it's usually a tiny bit of distance from the cuff. Thirty48 added some excellent cushioning and silicone grips to these socks, keeping them on your feet throughout your entire hectic day. The heel has been constructed to prevent slipping, while the cuff is comfortable against your skin. It all comes down to comfort, and you're not going to feel very comfortable when you're sweating up a storm. Not only are these breathable, but they also include an odor-blocking quality to keep you looking and feeling fresh all day long. These will go excellent with Converse shoes.
Key Features:
Coolplus and polyester construction, with lycra for added support
Heel enabled with silicone grip
Breathable materials maintain a constant coolness
Odor-blocking addition to the materials
Darn Tough Merino Wool Cushion Athletic No Show Socks
Darn Tough isn't just a brand name; it's a way that they build their products. These socks are crafted out of ultra plush Merino wool, but it's not just about the comfort. You get a slightly sunken ankle bone dip in the fabric, cupping your heels just right. This prevents slippage, but also is a testament to their seamless construction: that's not a compliment, it's a fact, because you won't feel any divots in the fabric while you're wearing them. As our premium pick, you can expect to have these breathable no show socks for years to come without signs of wear and tear. And you can combine them with your walking shoes.
Key Features:
Six to a package
Most of the cushioning is in the footbed
Built out of merino wool and nylon, keeping it comfortable and breathable
Seamless construction prevents irritating etches in the fabric
Specification:
Brand

Darn Tough

Model

1722

Weight

1.6 ounces
Hanes Men's No Show Socks
Hanes it one of America's oldest brands. They're always in the running when we need a pair of socks or a t-shirt, but they really hit the nail on the head with this pack. The mass appeal is that you get a dozen pairs for a very low cost, but for us, that wasn't enough. We were impressed with their comfort seam finish, which still has a seam present, but it goes inline with your feet so you won't even feel them. Between the polyester and latex rubber, these are built to last you for a couple of years with proper care.
Key Features:
Twelve pairs to a pack
Built of cotton and polyester, with a touch of latex rubber
Excellent value for your money
Seam is present, but built to go inline with your toes
Wander No Show Invisible No Show Socks
Wander's no show socks looked like insoles at first, but once you slip into these thin nylon socks, you'll be walking on a cloud. Cotton keeps you warm, while the nylon keeps these breathable. You'll be able to feel a push of air with every step thanks to the air mesh technology, as well as a textured arch to support your feet throughout your daily trek. Wander has an excellent value with seven pairs per package, each sporting the reinforced toe enclosure that keeps you protected even in the harshest leather shoes or even Chukka boots. You wanted invisible socks, and Wander's rendition is a fantastic bit of quality for the money spent.
Key Features:
Seven pairs to a pack
Cotton and spandex blend
Textured arch support keeps you on your toes
Breathable air mesh technology
No Show Socks Buying Guide and FAQs
How We Chose Our Selection of No Show Socks
Brand - Brand is a surprisingly large attribute to look for. We cover this more in-depth later in this guide, but even if a company is using the same materials as a competitor, it doesn't mean they're using it in the same way.
Reviews - User reviews are a check and balance system, and help us determine our shortlist to order and test. You can identify quality, well thought-out reviews from basic garble, and they help to form a brand opinion before you try them out.
Design - Design refers to function, where style is simply aesthetics. The basic design is to be a no show sock, so we looked at cushioned the cuffs were, compression tubing around the arch, and general arch support.
Price - Price will always come into play, even for something as simple as socks. Since you should swap out your socks at least once a year, take the cost of a six-pack into account as an annual expense.
Features to Look for in No Show Socks
Cut - The point of them is to be no show, but there are a few different cuts. Apart from just seeing that they're a low-cut or mid-cut sock, look at the dimensions of the socks for a total length to determine where it's going to rest on your foot.
Material - You'll find a lot of these socks are made predominantly out of cotton. There's nothing wrong with cotton, just be sure that you're caring for them properly. You'll also run into wool, nylon, spandex and other materials.
Anti-Slip - A no-slip grip along the bottom of the socks can be an asset when you're wearing your no shows in a pair of loafers or leather-soled, leather shoes. If there's a bit of slippage, you'll need these. Just note that they're usually at an inflated price.
Comfort - This really is the point of it all, isn't it? If it's not comfortable, it's not worth it. They're not going tos how anyway, so as long as they don't have an unaesthetic, embarrassing print on them, comfort should be your number one concern.
Style - Style is the least necessary ranking feature. As long as you are comfortable and the exterior doesn't look outrageous, you'll be good to go. They're not showing anyway, but if you are going over someone's house and you know they want you to take your shoes off, having a bit of style in your no shows won't hurt.
Lightweight Design - We already have the weight of our shoes to sling around; don't add unnecessary weight with your socks. Wool is a bit heavier than cotton, and cotton is heavier than nylon. Keep it lightweight, and you'll also be keeping it breathable.
Breathability - Breathability is one of the more important factors to consider, right next to comfort. Understand that wool is the least breathable, cotton is somewhere in between, and while they aren't the most comfortable, nylon will be on of your most breathable fabrics.
Every Reason to Own No Show Socks
Sexy Style: Look at men's style, and you're going to see a lot of ankle skin. Loafers, low-cut sneakers, even dress shoes with a raised leg cuff on a suit. You want that look, but you need the right level of comfort to accommodate it.
Cut Down on Odors: If you're looking at no show socks, we're willing to bet that you just don't like wearing socks period. We can't blame you. If you skip socks, your loafers and low-cut shoes are going to build up an odor real fast. Wear these, keep your style, and keep odors at bay.
Mystery Element: It's a piece of clothing that isn't immediately visible. If you have to kick off your shoes at someone's house, you have a little pop of style (and you won't be caught barefoot, because nobody wants that).
They're Less Expensive: There's less fabric involved. In fact, if you took standard socks that hike about a third up your shin and cut them down to ankle socks, you'd have enough fabric for two pairs. Less cost for the company, less expensive price tag that you have to pay.
Ventilation During a Run: There are plenty of gents who grab no show socks for their breathability. You know, less fabric and all. They allow more of your skin to breathe while you're on a run or at the gym, and also prevent chafing while you're in the thick of it.
No Show Socks FAQs
Q: What Are No Show Socks?
A: No show socks, also known as mens footie socks, are the best invisible socks you could ever own for discretion and comfort. They're a bit shorter than ankle socks, designed to make it appear like your ankles are bare while wearing loafers or low-top sneakers.
This can be both a style choice, or a functional approach to wearing socks and reducing chafing without causing irritation to your ankles or lower calves. There are plenty of gents who don't enjoy wearing socks (possibly due to texture issues), but can't deny the benefit of them. No show socks are the shortest you're going to get where they still protect your feet.
Q: Are No Show Socks the Same as Loafer Socks?
A: Loafer socks are only mildly different. You might hear the term hidden socks, loafer socks or low socks, but they're pretty much the same thing. The only difference is in the materials. Cotton is used for casual sneakers and shoe, while one might use a nylon or wool sock for loafers. Loafers are generally harsher on your feet, so a bit of extra padding (and a tighter fit) are better. Other than that, the height and terminology for no show socks and loafer socks are identical.
Q: Should I Go Cheap or Expensive on my No Show Socks?
A: You can, but you will feel it. The number one argument we hear about cotton clothing (underwear, t-shirts, etc.), is that, "It's cotton, it doesn't matter what brand it is." There's some truth to that. Not all cotton is grown the same, and not all brands treat it the same, either. For instance, we would rather select a Fruit of the Loom t-shirt over a Hane's brand one. Why? Their cotton lasts longer, which doesn't make much sense if they're both 100% cotton. It's how they're made, so go with a brand that has a track record for long-lasting no show socks for men.
Q: How Should I Care for my No Show Socks?
A: No show socks have less fabric, less defenses against your washer and dryer. If you're using an old washing machine with a spire in the center, you'll want to flip on the cold wash setting to ensure they don't build up lint. You should definitely still machine dry them, but try to keep it on a delicate or tumble setting.
If you have an upgraded HE washer, you can use pretty much any setting. Coton is resilient, but we want to make sure the aesthetics are also upkept. HE washers are a lot more gentle on all your clothing, which could increase the lifespan of your no show socks.
Sign Up Now
GET THE VERY BEST OF GEARHUNGRY STRAIGHT TO YOUR INBOX