Best Tile Saws In 2022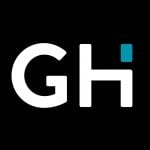 This product guide was written by GearHungry Staff
Last Updated
February 21, 2019
GearHungry Staff
GearHungry Staff posts are a compilation of work by various members of our editorial team. We update old articles regularly to provide you the most current information. You can learn more about our staff
here
.
GearHungry may earn a small commission from affiliate links in this article.
Learn more
Whether you're a handyman on the verge of revamping the tile work in your home or a professional tile setter, the best tile saw can't miss from your arsenal. In truth, you'll need a tile saw for any application that requires you to cut tiles. While there is no other tool you can successfully use for the purpose, know that the market is full of choices covering all budgets and needs. We even did the hard work for you and selected some of the most promising models. Have a look at our top picks below.
The Best Tile Saw
DEWALT D24000S Heavy-Duty 10-inch Wet Tile Saw
The DEWALT D24000S is perhaps the best tile saw on the market, constructed to allow one person to set up and transport it. It's perfect for DIYers and professionals alike and boasts a 25-inch rip cut capacity extendable to 28 inches with a plunge.
It can easily cut 18 x 18-inch tiles on a diagonal, while its convenient cut line indicator and stainless steel rollers provide stability and accurate results.
Rear and side water attachments can catch the over-spray and keep water in the pan, preventing unwanted messes. Another great feature is the removable cutting cart that allows easy cleaning of the tile saw after the operation.
You'll also like the 22.5° and 45° miter feature and dual water nozzles designed for quick angled cuts. Easy to transport, the D24000S comes with a convenient stand that provides an ideal workspace in all environments. Make sure you also check our guide to the best circular saws for more great tools like this. 
Key Features:
Weighs 53.6 pounds
Dimension of 26.8 x 25.9 x 13.7 inches
Three years warranty
1.5HP amp motor
Specification:
Brand

DEWALT

Model

D24000S

Weight

69 lbs.
PORTER-CABLE PCE980 Wet Tile Saw
The most noticeable feature of the Porter-Cable PCE980 Wet Tile Saw is its double stainless steel tables. What's more, one of the tables is static, while the other is mobile and you will have to place half of the tile on both tables and slide the mobile table before you can successfully cut it down to size. Porter-Cable also considered the wet nature of tiling jobs, that's why the PCE980 is made of sturdy stainless steel that will not corrode or rust. And as a wet tile saw, the Porter-Cable is equipped with a fully functional water system that helps to drive the blade with little or no effort on the user's part. Unlike some wet tile saws that splash water in different directions creating a mess, the Porter-Cable PCE980 is fitted with a blade guard to prevent this from happening. Furthermore, the tile debris and water are channeled to a basin below the stainless steel table, where they can be easily disposed of once the basin is filled. But note that you have to take your time to dismantle the machine before you can clean the basin properly.
Additionally, if you have used tile saws with blunt blades, you will understand how frustrating it can be when cutting tiles. In fact, in most cases, blunt blades may render the tile completely useless. Hence, the importance of getting a tile saw machine with a sharp blade cannot be overemphasized. In light of this, Porter-Cable did not disappoint as it equipped the PCE980 with a 7-inch blade that's sharp enough to cut through ceramics, porcelain, and stone tiles. So you don't need to spend extra money on getting sharper blades when you buy the PCE980. You will get to appreciate the functionality of the blades more when you discover that most blades do not work well on thick tiles and stone pavers. But guess what? This one does.
Key Features:
7-inch blade
Three months money-back policy
Water management system available
Weighs 32 pounds
Specification:
Brand

Porter Cable

Model

PCC780LA

Weight

27 lbs.
SKIL 3540-02 7-Inch Wet Tile Saw
The SKIL 3540-02 is a wet tile saw capable of satisfying most users. It has an attractive price point yet it's performing enough to withstand high-volume and heavy-duty applications. A corrosion-resistant stainless steel top provides a generous working surface for tiles up to 12 x 12 inches.
Perfect for homeowners tackling renovations, this tile saw is powered by a dependable 4.2-amp motor that provides sufficient torque for cutting through hard materials including stone and masonry.
Another nice feature is the bevel capacity of up to 45 degrees. Combined with a cross cut capacity of 7.75 inches and a diagonal cut capacity of 7.25 inches, the SKIL 3540-02 brings all benefits you could expect from a best-in-class pick.
This wet saw can handle almost anything the worksite is throwing at it thanks to the adjustable rip fence with miter gauge.
A convenient blade cooling reservoir not only minimizes dust and debris but also prolongs the blade's lifespan. Adjustable, lightweight, and coming at a great price, the SKIL 3540-02 is undoubtedly one of the best wet tile saws for amateurs and beginners. Be sure to also check out our list of the best electric chainsaws for more great items like this.
Key Features:
Corrosion-resistant blade and table
Rail cart and hydro lock system
Weighs 17 pounds
One year warranty
Specification:
Brand

SKIL

Model

3540-02

Weight

17.69 lbs.
SKIL 3550-02 Wet Tile Saw
The bigger brother of our 3540-02 model above, the SKIL 3550-02 tile saw presents itself as an upgraded version of an already exceptional product. It is similar in many ways to the tile saw above, but has a few extra features that make it a more appropriate choice for professionals.
One of the things that make the difference between this unit and its 3540-02 counterpart is the HydroLock water containment system developed to prevent splashes, reduce waste, and minimize messes and clean-up time.
Alongside the great water containment system, this unit also has a sliding side extension designed to provide support to tiles up to 18 x 18 inches.
In an attempt to reduce the unit's heft, the manufacturer also replaced the corrosion-resistant stainless steel top with a rust-resistant aluminum surface.
Just like its smaller counterpart, the 3550-02 spins up to 3,600 revolutions per minute and has bevel capability with three positive stops at 0, 22.5, and 45 degrees. Flexible enough to handle most jobs with ease, this is a great wet tile cutter to consider. We have prepared a selection of the best digital calipers so check them out.
Key Features:
Cutting range of 7.75 x 7.25 inches
Water management system
24 pounds weight
120 volts power requirement
Specification:
Brand

SKIL

Model

3550-02

Weight

19.75 lbs.
Rockwell BladeRunner RK7323 Portable Tile Saw
BladeRunner RK7323 from Rockwell is by far the most versatile tabletop tile saw an amateur can have. It sets up in seconds and can cut tile, wood, plastic, aluminum, and other materials. Able to perform a variety of cuts, this saw can serve most purposes a DIYer may have.
A nice heft of only 15 pounds makes it easy to carry the unit around. Furthermore, an instant, tool-free blade change allows you to change the blade in seconds. The RK7323 is compatible with all 4-inch T-shank jigsaw blades.
Another nice feature is the included vacuum port; you'll be able to keep your workspace clean without too much effort, by simply connecting a vacuum cleaner to the port.
Regarding its cutting capacity, this portable tabletop saw has a table size of 15-3/4 x 17 inches, large enough to handle workpieces of various dimensions. As for its performance, the saw is powered by a 5.5-amp motor capable of providing a speed of 3,000 strokes per minute.
Although not designed specifically for tiles, this tabletop saw had made it to our list thanks to its unrivaled versatility that can satisfy most hobbyists. Our handy guide to the best band saws features more great products like this.
Key Features:
5-piece starter blade set
¾-inch stroke length
Lightweight and portable
Rip, scroll, inside, and miter cuts
3-year warranty
Specification:
Brand

Rockwell

Model

RK7323

Weight

15 lbs.
DEWALT DWC860W Wet/Dry Masonry Saw
If you're looking for a compact handheld tool to cut tiles and masonry, the DEWALT DWC860W could be the right tool for you. This handheld masonry saw has both wet and dry cut capabilities, and it can handle a variety of materials, from porcelain and ceramic to stone materials and concrete.
It comes equipped with a powerful 10.8-amp motor and a premium 4-3/8-inch diamond blade capable of cutting through materials up to 1.18 inches thick.
Ideal for contractors, this unit is very easy to maneuver and transport. A lock-on button reduces fatigue during serial cuts, while the 45-degree bevel capacity helps you achieve accurate angled cuts over and over again.
This DEWALT tile saw us ideal for threshold, backsplash, plank, and large format tile work. Regarding its wet cut capabilities, the unit comes with a 13-foot waterline with adjustable flow so that it can address all your needs. If you like DIY projects, check out our guide to the best bow saws.
Key Features:
Powerful 10.8-amp motor
Wet/dry cutting capabilities
Lightweight handheld unit
13,000 RPM no-load speed
45 degrees bevel capacity
Specification:
Brand

DEWALT

Model

DWC860W

Weight

9 lbs.
MK Diamond MK-370EXP Wet Cutting Tile Saw
The MK Diamond MK-370EXP is a wet tile saw developed with the professional contractors in mind. It's powered by a dependable 1-1/4 horsepower motor and boasts a lightweight and portable design.
Made to the highest standards, the unit comes with a hinged blade guard that allows for a quick and easy blade change and maintenance.
A built-in 45 degrees miter system and plunge capabilities allow you to perform a wide range of cuts, including cutting outlet openings. You will also like the 5/8-inch diameter guide bar developed to provide support for precision straight cuts.
Thanks to its generous tabletop, the unit can accommodate tiles up to 18 x 18 inches, and it can perform 13-inch diagonal cuts. High capability, portability, and dependability blend perfectly in this product dedicated to avid amateurs and professionals. If you are looking to upgrade your tools, check out our guide to the best portable workbench.
Key Features:
1-1/4 horsepower motor
2-inch depth of cut
Hinged blade guard
Portable
Plunge cut capabilities
Specification:
Brand

MK Diamond

Model

159943

Weight

33 lbs.
Tile Saw Buying Guide And FAQ
What To Consider When Buying A Tile Saw
Whether you're a homeowner tackling the idea of revamping the tile work in your home or a contractor in need of a dependable tool, a tile saw is an essential addition to your arsenal. The market offers a bountiful range of choices. Here are a few things to consider before buying.
Power – Tile saws must be powerful enough to cut various types of tiles. To assess their suitability for the job, you can look for either wattage output or horsepower.
Entry-level wet saws can output up to 400 watts and are ideal for light duty jobs, such as the occasional cutting of porcelain, ceramic, or glass tiles.
Mid-range wet saws output between 400 and 600 watts on average and can handle most types of tiles, including harder materials such as granite and limestone. The main advantage of these machines is an excellent value for money that attracts both amateurs and professionals.
High-end wet saws can output 900 watts or over and can handle all types of tiles. Whether it's stone, concrete, paving slabs, or other tiles, these machines are up to anything. They are made for the elites and address avid hobbyists as well as contractors. However, they are quite expensive.
Blade size – The diameter of the blade is as important as the power. It determines the maximum cutting depth, so if you want to cut thicker tiles, you should check this feature before buying. Standard wet tile saws can have either 7-, 8-, or 10-inch blades. The former and the latter are the most common, whereas finding an 8-inch tile saw is a rarity. 7-inch blades can cut tiles up to 1.5 inches thick and are perfect for most home tile works. 8-inch blades can handle thicker tiles of up to 2 inches, while the 10-inch blades are perfect for thick wall and floor tiles including stone pavers. They can usually cut tiles up to 2.6 inches thick.
Build – Regardless of what type of saw you need, make sure it has a quality build. Since tiles are usually heavy, pick a unit with a strong frame made of either corrosive-resistant steel or die-cast aluminum. Avoid tile saws with plastic components as much as possible, as they may compromise the unit's stability and strength. A heavier machine also produces fewer vibrations, improving the accuracy of your cuts.
Speed – Most tile saws reach speeds between 2,500 and 3,600 revolutions per minute, and you should pick the right one for you based on the type of tiles you want to cut. Thicker and stronger materials require slower but constant speed that can ensure clean cuts. If you want to cut various types of tiles, get a wet tile saw with adjustable speed.
Tabletop extension – A quick look at any tile saw will reveal a maximum stated tile size the unit can handle. This value varies widely, but only a few people know that a tabletop extension allows you to cut even larger tiles. If you're interested in such a unit, make sure it comes with an adjustable side guide too, so you can keep the tiles firm while cutting them.
Safety – Like any other saw, the tile saw is a potentially dangerous tool that must come with a series of safety features. One of the main things to look after is a protective casing designed to ensure a smooth operation and lower associated hazards. Another essential safety feature is an overheat guard developed to shut off the motor if it overheats. You must also check the position of the on/off button and make sure it's located within easy reach.
Portability – Not everyone needs a portable tile saw. If you're only working in a workshop, the weight of the unit doesn't matter. But if you want to cut the tiles in the rooms where you plan to install them, having a portable tile saw is paramount. A low heft and a carrying handle are the least you want. If possible, invest in a stand too, as this would allow you to set up the saw and cut tiles anywhere.
Price – Prices vary widely between tile saw categories. Top-end units can handle whatever the worksite is throwing at them, but they are usually expensive. Lower end units are cheap and appeal to amateurs, but might not have all the features required by a professional. All tile saws on our list bring excellent value for money and can easily serve all users.
Reviews – The easiest way to check the performance and reliability of a unit is by checking tile saw reviews. All units in this article are praised for their capabilities, durability, and dependability.

Why You Should Invest In A Tile Saw
There are only two tools you can use to cut tiles, a rail cutter or a tile saw. The former is perfect for small projects when you only have to cut one or two tiles. For larger jobs, a tile saw can help you finish your project faster and with better results.
The main difference between a tile saw and all other saws is the construction. Tile saws use water to cool down the blade, which is specifically developed to grind through tiles rather than cut.
The water has a dual role; on the one hand, it cools down the blade and prevents tiles from cracking under extreme heat. On the other hand, it captures most of the dust and debris produced while cutting, maintaining your working environment cleaner.
Types Of Tile Saws
Tile saws can be categorized based on the type of cooling system they come with or based on their power source.
Regarding the cooling system, we can distinguish between recirculating pump saws and fresh water saws.
Recirculating pump saws: Have a water reservoir designed to supply water during use while a filtering system removes grinding debris and returns clean water to the reservoir. All you have to do is fill up this reservoir before you start grinding. The only downside is the water loss due to splashes, so you might have to refill the tank regularly throughout the process.
Fresh water saws: Come with a hose that attaches to a faucet. Clean water is supplied directly from your tap, so you won't have to worry about cleaning filters and replenishing water. However, you might not be able to use the machine in areas where there is no access to a water source.
Based on their power source, we have electric and cordless wet tile saws. The former draws energy from a traditional outlet and is characterized by impressive power and torque. The latter typically comes with lithium-ion batteries and offer limitless mobility, but is less powerful than its corded counterpart.
Different Kinds Of Tile Saw Blades
A quick look at the tile saws on the market reveals most models come with diamond blades. This means the metal core of the blade is covered by a rim consisting of crystals of synthetic diamond and bonding material made of metal powders.
These blades are not sharp, and their purpose is to grind hard materials including porcelain, ceramic, brick, stone, concrete, and other masonry constituents.
Despite being all diamond blades, we can break them down in three types of tile saw blades:
Continuous rim blades: Is the type developed specifically for wet tile saws. Water cools down the blade, prolonging its lifespan, reducing debris, and lessening the friction in the cutting area. These blades are slow but produce flawless cuts. They are also universal, meaning you can use them on soft tile materials like slate, ceramic, and porcelain, or harder materials like concrete, marble, and granite.
Segmented blades: Are not designed for wet tile saws but can be used on dry tile saws. They have a marked-out rim designed to cool the blade with air alone and are usually employed to cut masonry blocks, concrete pavers, and limestone slabs. Although they can be used on a wet tile saw, they provide rough cuts.
Turbo rim blades: Are a hybrid between the two above and can be used for both wet and dry applications. Small segments on the rim allow air to cool the blade even in the absence of water while pushing the material out faster. They are strong enough to cut through most materials including concrete, brick, and limestone, but might not be able to handle harder masonry materials.
Tile Saw FAQ
Q: What is the best tool to cut ceramic tile?
A: The wet tile saw is undoubtedly the best tool you can use to cut ceramic tile. While other saws could also provide accurate cuts, there is a chance your tile could crack due to overheating.
Q: What size tile saw do you need?
A: Assessing the size of the tile saw must be done based on the type of tiles you want to cut. You must check both the cutting depth – determined by the diameter of the blade – and the rip and diagonal cut capacities. Most tile saws can handle tiles up to 18 x 18 inches, but some higher-end units can cut larger tiles too.
Q: How do I use a tile saw?
A: Using a tile saw is not complicated, but there are a few steps you should follow:
Connect your saw to the water source if you have a fresh water saw or fill the reservoir of a recirculating pump saw, then plug in the unit.
Turn on the water and check if it is flowing all around the cutting end of the blade.
Turn on the power, paying attention to have the blade area clear.
Take a tile and push it slowly into the blade, keeping your hands out of the line of the cut.
Turn off the unit, inspect the cut, then follow the same steps to cut any other tiles.
Our Top Pick
In our quest to finding the best tile saw on the market, we focused on products that can serve both amateurs and professionals. There are only a few tools that can satisfy all users, and our favorite is the DEWALT D24000S.
Perfect for DIYers as well as contractors, this exceptional unit boasts a 25-inch rip cut capacity which is expandable to 28 inches. You can cut tiles of all sizes, whether it's wall or floor tiles.
The diagonal cut capacity of 18 inches is also exceptional, and the 22.5 and 45 degrees positive stops allow you to perform accurate miter cuts.
Our favorite feature is the cut line indicator alongside a steel role designed to provide stability and ensure the accuracy of the cuts.
Adjustable dual nozzles deliver the water right where is needed, keeping the blade cool and preventing overheating.
Easy to set up and transport on your own, performing, dependable, and easy to use, this is no doubt one of the best wet tile saws you can get your hands on.
Sign Up Now
GET THE VERY BEST OF GEARHUNGRY STRAIGHT TO YOUR INBOX