Best Pole Saws In 2022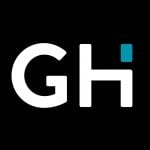 This product guide was written by GearHungry Staff
Last Updated
May 31, 2019
GearHungry Staff
GearHungry Staff posts are a compilation of work by various members of our editorial team. We update old articles regularly to provide you the most current information. You can learn more about our staff
here
.
GearHungry may earn a small commission from affiliate links in this article.
Learn more
The little tree you once plated in your front yard has grown, and now it's time to trim some of its thick flailing branches. You can call a professional, use a ladder to prune the branches or you can save some money, and prevent a fall by investing in a pole saw. Pole saws have a simple design—saws at the end of a long stick. It sounds like a makeshift gardening tool, but this is a nifty tool for professional landscapers or homeowners. The best-corded pole saw can be manual, battery or gas operated, and in this review, we've rounded up ten of the best pole saws and some cordless options, that you can add to your gardening collection.
The Best Pole Saw
Greenworks 20672 8.5′ 40V Cordless Pole Saw
Like the Black and Decker unit, the Greenworks 20672 8.5′ 40V Cordless Pole Saw is a cordless saw that has a bit more power than our best choice. This machine is powered by a G-MAX 40V Li-Ion Battery System and comes with a battery and charger. This model is a bit heavier than the Black and Decker unit, weighing 8.3 pounds, but still lightweight. However, the 40 V battery does not guarantee a heavy-duty performance.
On a full charge, it can cut up to 50 cuts, which is half of what our best choice. The 20672 has an overhead reach of 15 feet above ground levels. The machine has an automatic oiler, unlike the Black and Decker model, that makes it easy to apply oil to bar and chain when the saw needs to be oiled. If you are a passionate DIYer, check out our guide to the best scroll saws.
Key Features:
G-MAX 40V Li-Ion battery system
8-inch bar and chain
Easy-adjust chain tension system
Automatic oiler
3-piece aluminum shaft
Electric starter
Specification:
Brand

Greenworks

Model

20672

Weight

8.36 Pounds
It automatically oils itself
The unit is affordable
It is lightweight
The battery doesn't provide enough power
The actual diameter is less than 6 inches
If your garden has become overwhelmed with looming tree branches and encroaching bush and hedges, the CRAFTSMAN V20 Pole Saw is the perfect choice to cut back the crowd and retake control of your backyard ready for summer, fall, and beyond.
Its high-capacity battery provides an extended run time that allows you to get the job started and completed without needing to stop and recharge, while its impressive 14-foot reach helps you cut away even the highest and most inconvenient leaves and branches. Even with this length, you're still guaranteed precise cutting thanks to the angled head and blade. These ensure better control and more accurate performance that will make your backyard clear of unsightly overgrown plants and trees while also saving you the hassle of climbing up a ladder to get the perfect angle.
Its Versatrack compatible, making for simple storage if you already have other CRAFTSMAN garden tools, and the three-year warranty gives you the peace of mind that this is a garden care companion that is built to last. You'll also find it effortlessly comfortable, and the soft grip will take the strain and the pain out of extended garden work, meaning you won't just earn that post-work drink, but you'll be able to hold on to it with confidence.
Key Features:
High capacity battery for extended run time
14 foot reach
Precise cutting with angled head and blade
Versatrack compatible
3 year limited warranty
Soft grip for maximum maneuverability
Specification:
Brand

CRAFTSMAN

Model

CMCCSP20M1

Weight

5.97 Pounds
Sun Joe SWJ803E Electric Pole Chain Saw
One of the most striking features of the Sun Joe SWJ803E 10 inch 8.0 Amp Electric Multi-Angle Pole Chain Saw is its corded operation. While this may sound like you will miss out on mobility and hinder the amount of space you have to roam around, it can actually benefit your garden maintenance in the long run.
Why? Well, unlike battery or gas powered alternatives, the corded model means that you won't experience any interruptions when it comes to starting and completing the job. You don't need to worry about the battery running down or the tank running dry, and instead you are assured consistent power from start to finish, ensuring top performance and quality throughout. Its 8-amp motor provides this power, and this will ensure a streamlined operation that glides through tough branches and thickets with the greatest of ease, making your job easier and ensuring the continued appeal of your yard.
The multi-angled head will also give you the edge when it comes to cutting away stubborn branches, while its automatic oiling system eliminates the risk of damage to the chain and teeth. It also boasts a convenient push-button start, saving you the hassle of revving up to get going, and simplifying your work like little else.
Key Features:
Corded power
14 foot telescoping pole
Robust 8-amp motor
Multi-angled head
Auto-oiler system
Push-button start
Specification:
Brand

Sun Joe

Model

SWJ803E

Weight

7.9 Pounds
Scotts Outdoor Power Tools PS45010S Pole Saw
With a robust 8-amp electric motor and reliable corded power, the Scotts Outdoor Power Tools PS45010S 10-Inch 8-Amp Corded Electric Pole Saw will take the stress out of your personal and professional garden projects to deliver expert results like you never knew were possible.
The most obvious reason for this is the 30-degree and five adjustable cutting head angles, which allow you to tackle branches in easy and hard to reach places like there is nothing to it. With this versatility, you can feel confident you're able to overcome even the most demanding tasks, all the while staying cool and comfortable, with your feet firmly on the ground. It makes this possible with the extendable pole design, and at its full 9.5" length, you can trust it to be one of the longest and most efficient products available.
The automatic oiling system is a superb addition that keeps the blades and motor in top condition and guarantees consistent performance whether you use it once a day, week, or year. For longer jobs, the rubber molded handle provides comfort and relieves strain, minimizing the chance of fatigue and ensuring that you can cut away each branch with perfect precision without losing your focus, so you are assured it's a job completed to the highest standard.
Key Features:
8-amp electric motor
30-degree/5 adjustable cutting head angles
10" Oregon bar and chain
Plug-in pruning
Automatic oiling system
Comfortable rubber molded handle
Specification:
Brand

Scotts Outdoor Power Tools

Model

PS45010S

Weight

7 Pounds
WEN 4019 Electric Telescoping Pole Saw
As the name suggests, the WEN 4019 6-Amp 8-Inch Electric Telescoping Pole Saw is an extendable and highly versatile model ideal for on-the-ground hedge maintenance as well as dealing with pesky protruding branches high up towards the sky. The extendable pole ranges from 5.3 inches to 7.3 inches, and at its most, this provides an impressive 12-foot overhead reach that will leave branches shaking like a leaf when they hear you switch the saw on.
The 6-amp motor provides consistent results that chop branches away with ease, but even with this strong motor, it is still lightweight and easy to maneuver, gifting you the control and accuracy that you need from a pole saw, and indeed any other type of heavy duty garden tool. The 8-inch Oregon saw chain is easy to care for, while the blade cover keeps it in excellent condition for many years and helps it to resist rust and corrosion that would affect overall performance.
For further convenience, there is a shoulder strap to help you control the saw and minimize exhaustion, and the two-year warranty will deliver fantastic peace of mind and give you confidence in its durability. Good for the environment and even better for your garden, it's suitable for both professionals and hobbyists.
Key Features:
5.3 – 7.3 inch adjustable telescoping pole
6-amp motor
12-foot overhead reach
Lightweight and easy to maneuver
8-inch Oregon saw chain
Blade cover and shoulder strap
Specification:
Brand

WEN

Model

4019

Weight

7.2 Pounds
BLACK+DECKER LPP120B Bare Max Lithium Ion Pole Saw
If you hate noisy gas-powered engines, you'll appreciate this BLACK+DECKER LPP120B Bare Max Lithium Ion Pole Pruning Saw, 20-Volt. Black and Decker have been producing one of the best power tools year after year, and the LPP120B is just one of their many quality products, and the best pole saw that we highly recommend. This cordless BLACK+DECKER saw is designed to cut down hard to reach trees and shrubs or branches that have grown over a fence, garage or other tight corners. The shaft of the LPP120B extends to a useable length of 6.5 or 10 feet.
The lithium cordless pole saw brings trees that are 14 feet off the ground within your easy reach. Weighing just 6.3 pounds, the saw is incredibly lightweight and easy to maneuver. The 20V MAX Lithium-Ion battery, allows you to cut at least 100 branches in a day's work, which is more than enough for a day's work. The 8 inches cutting bar and chain allows a maximum cutting diameter of 6 inches. And lastly, you can disassemble the whole unit for easy storage and portability. Make sure you also check our guide to the best track saws.
Key Features:
20V MAX* Lithium Ion Battery
Maximum reach: 14 feet
Weighs 6.3 pounds
Cutting diameter: 6 inches
Specification:
Brand

BLACK+DECKER

Model

LPP120B

Weight

8.85 Pounds
The storage bag makes it easy to store and transport
It is very lightweight
Has a long adjustable extension
The battery doesn't last very long
There is no tension adjustment on this unit
It doesn't have an automatic oiler
WORX WG309 8 Amp 2-in-1 Electric Pole Saw
If WORX doesn't make an appearance on a power tool, then the list isn't complete. The WORX WG309 8 Amp 10″ 2-in-1 Electric Pole Saw is another electric pole saw that runs on an 8-amp motor and can be used as either a pole saw, or a chain saw. Weighing only 10 pounds, the WG309 has enough power to cut through thick branches. However, this unit, like the Remington, is only powerful enough for medium duty trimming, and pruning.
It has an automatic bar and chain oiler, allowing you to keep operating the pole saw without interruptions. It also has an auto-tensioning chain system that extends the life of the bar and chain. You can remove the extension pole and turn the WG309 into a durable and powerful chainsaw, that can handle any yard maintenance. Love this product? Check out our review of the best loppers for our top picks. 
Key Features:
2-in-1 chainsaw and pole saw
Weighs only 10 pounds
Powered by an 8-amp motor
Patented auto-tensioning chain adjustment
Specification:
Brand

WORX

Model

WG309

Weight

10 Pounds
Sun Joe SWJ802E 9 FT 6.5 Amp Electric Pole Chain
Sun Joe's version of the electric pole saw is a 6.5-amp motor, that weighs only 7.9 pounds but powerful enough to cut branches up to 7.5" thick. The Sun Joe SWJ802E 9 FT 6.5 Amp Electric Pole Chain might be for light duty pole saw jobs, but it does a good job. The pole of the SWJ802E is made from fiberglass, making the pole shock resistant. This lightweight design also has a bendable head with three different angles, allowing you to work around tugged tree branches.
You can extend the telescopic pole from 5.6 feet to 8.7 feet, depending on how tall you are you can reach about 15 feet with this pole saw. By simply loosening the large collar and turning it counter-clockwise, you can adjust the length of the bar and tighten the collar by turning it clockwise. Don't forget to also check out our guide to the best zero turn mowers.
Key Features:
Made from plastic and metal
Cutting diameter: 7.5 inches
Automatic lubrication system
Adjustable poles: 6-to-9 feet in max length
Specification:
Brand

Sun Joe

Model

SWJ802E

Weight

7.9 Pounds
Low kickback chain to reduce kickbacks
It can cut from a range of angles
The safety switch makes it easy to use
Maxtra isn't the most popular manufacturer, but this Maxtra Gas Pole Saw is a powerful tool to add to your yard collection. It has a 2-stroke, 1.5HP, 1100w, and 42.7cc engine that produces incredible torque and reliable performance. You can easily adjust the chain tensioning, which gives you enough support while working. The adjustable chain tension makes it easy to change the chain faster and adequately.
The air filter protects the chain from several problems, ensuring the engine runs for longer. The Maxtra comes with 10-inch bar and chain, which makes cutting through branches easier and more enjoyable. You get a tool kit, chain cover, should strap, muffler shield and other accessories for safety because gas-powered pole saws can be dangerous. Find more great products like this by checking out our guide to the best bulb planters.
Key Features:
10-inch cutting bar and chain
Adjustable chain tension
2-stroke gas-powered engine
QuickStart technology
Specification:
Brand

Maxtra

Model

6955185710333

Weight

27.5 Pounds
It has an extendable reach of 13-to-16.5 feet
It has a shoulder strap to reduce vibration and fatigue
The anti-slip and anti-rotate hand bar make it easy to use
The instruction manual is hard to follow
It is quite heavy
Earthwise CVPS43010 7-Amp 10-Inch Convertible 2-in-1 Polesaw
Earthwise, like Maxtra, is relatively new to the power tool family, but its performance is durable enough for your gardening and landscaping needs. The Earthwise CVPS43010 7-Amp 10-Inch Convertible 2-in-1 Polesaw is a combination of a chainsaw and a pole saw, which means you get two tools for the cost of one. It is powered by a 7-amp motor, which is strong enough for small landscaping jobs. The body houses a button that turns the short-length chainsaw to a high length pole saw.
It has a maximum reach of 7.5 feet, lengthy enough to reach the top of branches with no qualms. The bar and chain are 10-inches, which delivers powerful cuts and saws off the most stubborn branches in your garden. The pivoting head is adjustable with five settings to choose from while working (-20 to 60 degrees). And like most electric-powered pole saws, this unit produces less-noise while in operation and causes zero emissions.
Key Features:
2-in-1 chainsaw and pole saw
7-amp 120/60Hz Motor
Automatic bar and chain lubrication
Max length: 8 feet with pole attachment
Specification:
Brand

Earthwise

Model

CVPS43010

Weight

9.25 Pounds
It has five settings that allow you to cut at different angles
The telescopic pole is durable with a maximum reach of 8 feet
It has a cord retention hook for user safety
The power is minimal
The chain might stop working while using
DEWALT DCPS620M1 20V MAX XR Pole Saw
It would be wrong to publish a guide on pole saws without mentioning the DeWALT DCPS620M1. DeWALT makes some of the best power tools on the market and this is no exception. In fact, it's one of the best-performing pole saws available. The extension pole extends up to 15-feet, allowing you to prune the highest branches without stepping foot on a ladder. Plus, it has a metal bucking strip and tree hook to make the process considerably easier. 
However, the most impressive thing about the DeWALT DCPS620M1 is the brushless motor. Powered by a 20V DeWALT battery, it cuts up to 96 branches on a single change (based on 4" x 4" pressure-treated pine wood). With this power, you can get the job done in one go.
Key Features:
Powered by 20V DeWALT battery (included) 
Brushless motor 
96 branches on single charge 
15-foot extension pole 
Metal bucking strip and tree hook 
Specification:
Brand

DeWALT

Model

DCPS620M1

Weight

9.8 Pounds
Powerful motor 
Long reach 
Comfortable handle 
Versatile battery
Pole Saw Buying Guide & FAQ
How We Chose Our Selection Of Pole Saw
Price - When it comes down to power tools, the price range is broad. Battery, Gas and Electric-powered pole saws are priced differently and depending on the power of your choosing, you'll either pay a lot more or less. Gas-powered pole saws are generally more expensive because of their capacity, designed for professionals while electric-powered models are more affordable than their battery-powered peers.
Brand - The brands in this guide are made up of the big players in the power tool sector. Several manufacturers produce pole saws. However, not all have the same quality as the ones we listed in this guide. The brands we included have been used and reviewed by professionals. And each of the pole saws are manufactured by respected brands, that have been in the industry for decades. We also included new brands for our last two slots that have been tried and tested by landscapers and house owners alike.
Reviews - Word of mouth is powerful, but internet reviews pack more punch. Reviewers and consumers are continually testing new products in the market and evaluating them to help others with their buying decision. Through customer reviews, we were able to determine which corded or cordless pole saw professionals and homeowners preferred. Their preferences were based on a number of features such as torque or power, weight, maintenance, and other features we discuss in the next section.
Features To Look For In A Pole Saw
Power - Heavy-duty jobs should be done with gas powered pole saws because they can easily tear through branches thanks to their engine. If you have to work for long hours, using electric pole saws as against battery-powered is the best bet.
Pole Reach - Pole saws need to have an adjustable pole that can be extended for taller branches and reduced for shorter branches. This feature gives you flexibility, and it's worth every penny. The longer the pole, the wobblier it can get. Long poles are not a core feature, as they can be quite expensive. That said, most gas-powered pole saws have longer poles, which is ideal for taller trees and shrubs.as
Power Source - Like most power tools, there are gas, electric, and battery-powered pole options. Professional landscapers favor gas-powered pole saws because of the powerful engines, which has high cutting power. However, they tend to be noisy and emit fumes which most people run away from.
Electric pole saws are corded, which means that you'll be tethered to a power socket for infinite power supply. It requires zero gas, and emits zero fumes, but has an average power supply that is only suitable for average-sized yards. If you only need one or two limbs every two months, these models are perfect.
Lastly, cordless rechargeable battery pole saws run on lithium-ion batteries that are easy to move around because they're lightweight and easy to maintain. The only downside here is that work stops the moment your battery runs out, and it takes about an hour to recharge.
Weight - Gas powered pole saws are usually heavier than the other two types of powered pole saws. If you're on the hunt for a lightweight option, go for electric-powered or battery-powered units. This relieves your hands of strain, allowing you to work for extended hours.
Upkeep - If you're planning on purchasing gas-powered pole saws, you'd have to keep in mind a budget for maintenance and gas. Electric-powered and battery-powered pole saws are cheaper to maintain, mostly because they do not require fuel. All you'll need for their upkeep is constant oil and electricity.
Warranty - The higher the warranty, the better the product. Typically pole saws have a 2 to 3-year warranty, which is long enough to discover any faults and send it back. A reliable customer service that is accessible for questions and other inquiries is also a bonus.
Pole Saw FAQ
Q: What is a pole saw, and how does it work?
A: A pole saw is a pole with a saw attached to one end. It can be manually operated, or powered by fuel, battery, or electricity. Pole saws are not the same as a pole pruner. Pole pruners have loppers at the end of the pole.
They are used to cut off thick branches or vines that are not reachable from the ground. The gas-powered pole saws (2-stroke engines) use a mix of fuel and oil to operate. One or two pulls from the cord should start the saw. For electric and battery powered pole saws, a simple push of the button starts the engine.
Q: How do you use a pole saw for tree pruning?
A: Tree trimming and pruning are usually confusing for most people. They are a bit similar but still quite different. Tree trimming is done to remove an affected branch and is usually a necessity, while pruning is done yearly, to prepare the tree for a new and healthy growth for the warmer months.
Tree pruning is strategically deciding which branches to cut. A manual version should be used for tree pruning, because powered models make rough cuts. Rough cuts can be injurious to a tree, which is not suitable for pruning. Powered models can get the work done, but manual pole saws are much gentler on branches.
Determine where the branch will fall before you start sawing. Once you've figured that out, reduce the weight at the end of the branch to make the job lighter and stand as far back as possible from where the branch will fall.
To get a clean cut, set a groove in the branch, and firmly saw back and forth. Keep in mind that the pole must be at chest level, with your feet firmly planted in the ground.
Q: What safety gear should you wear when using a pole saw?
A: If you've watched any scary movie, then you're aware that a saw can be a dangerous tool. Definitely not a kid-friendly tool, pole saws should be used with caution. To get started, you'll need essential safety gear like a good pair of goggles. This keeps sawdust out of your eyes. It would be best if you also had safety gloves to increase your grip and protect your hands.
Other gears that should come in handy when clearing your garden include closed shoes or boots with good grips. This is especially beneficial if you'll be climbing a ladder. You should also wear fitted trousers, long sleeves and a hat to ensure extra protection.
Secure your airways with a dust mask to keep the sawdust away from your airways. Dust mask comes in handy when you're working for a prolonged period of time.
Q: Can you use a pole saw on a ladder?
A: Most pole saws are long enough to reach 16 feet off the ground, which is enough for landscaping and yard maintenance. If you can't reach the branch, call a professional. It would be best if you always remained on the ground. A stool or ladder should not be an alternative. You put your life at risk the moment you stay off the ground using a pole saw.
Sign Up Now
GET THE VERY BEST OF GEARHUNGRY STRAIGHT TO YOUR INBOX