DEWALT 20-Inch Variable-Speed Scroll Saw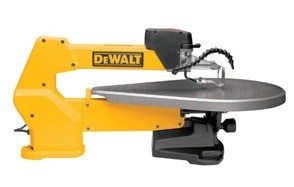 Key Features:
Easily change blades with the tool-free blade clamps
Double parallel-link arm drastically reduces vibrations
Operates quietly and smoothly for accuracy
Included electronic variable speed control
Large and sturdy cast-iron table
Cuts through an assortment of materials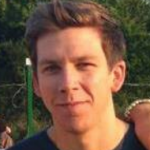 Scroll saws have the ability to turn a plain piece of material into a work of art. They are the go-to machine for making the likes of puzzle pieces, marquetry, intarsia, and lettering. Many invest in this power tool to perfect a hobby while others use its abilities to generate an income, either way, this appliance is always handy to have. In fact, a scroll saw is an ideal gifting idea come Father's Day (hint hint). What one should remember, however, is that making the perfect cut with a saw like this is not always easy and a lot of practise and patience is required. But once you've mastered the art, you'll be hooked. While making a smooth cut might be tricky, shopping for the best scroll saw shouldn't be as hard. So, instead of heading out into traffic to scour hardware store shelves with endless options, why not casually browse through our list of well-reviewed, reliable, and durable models below. We like to make life easy!
The Best Scroll Saw