Best Digital Calipers In 2022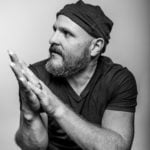 This product guide was written by Andrew Marshall
Last Updated
November 7, 2018
Andrew Marshall
Andrew Marshall is a writer, painter, photographer, and filmmaker. He primarily writes about the outdoors, though like most writers he's interested in just about everything. Andrew is a long-distance athlete with a passion for running and walking up and down mountains. Born and raised in the southeast, he now lives high in the Sierra Nevada with his wife and a freakishly large orange cat.
GearHungry may earn a small commission from affiliate links in this article.
Learn more
In construction, DIY, and planning large projects, precision is everything. Even if your estimates and guesstimates, your measurements, and notes are off by even half of half a millimeter, it has the potential to cause the whole thing to come crashing down in some cartoon-esque catastrophe that leaves you surrounded by rubble, still confidently holding the blueprints. While us guys may have a slight reputation as thinking we know-it-all, and don't need any fancy-pants gadgets to tell us what to do, perhaps it's best to be of the safe side. This calls for the right tools to help us, such laser measures, nail guns, and the best digital calipers. Unlike analog calipers, which require you to – gasp – do some thinking – digital calipers do all the hard work for you. If you're about to start your next project, why not first check out our top digital caliper picks and save yourself some precious time?
The Best Digital Caliper
Neiko 01407A Electronic Digital Caliper
The Neiko 01407A Electronic Digital Caliper immediately stands out as an ideal pick for both professionals and hobbyists. It comes at a great price and provides accuracy up to 0.001 inches, giving you almost superhuman ability in getting incredible precision. You can measure both inside and outside diameter and depth and step, with ease, providing a wide range of options for whatever your project demands.
There are also options for the measurements themselves. For those of you who are still on-the-fence about the 'best' measuring units, you've the option of inches, metric, or fractions, meaning there'll be no confusion ever again (we hope). It's a digital caliper that's simple to use, easy to read, and offers a variety of functions that give you huge control accuracy-wise. Be sure to also check out our list of the best laser measuring tools for more great items like this.
Key Features:
Includes three measuring modes
Accurate measuring within 0 – 6 inches
Measure outside and inside diameter, depth, and step
Easy-read LCD screen
Specification:
Brand

Neiko

Model

01407A

Weight

11.2 ounces
Inexpensive
Highly accurate readings
Durable stainless steel construction
Adoric Life Digital Caliper
With these easy to use Adoric Life Digital Calipers, you can quickly switch between millimeter and inch settings by merely pressing one touch of a button. They provide a precise and accurate measurement, ideal for a host of home DIY projects, and are accurate to 0.01 mm. They can handle four different measuring modes, just like many of the higher-priced units can, including inside and outside, diameter, and also depth.
These budget-friendly calipers are constructed from rugged carbon fiber composites, designed to be hard-wearing and long-lasting. The smart and intuitive user-friendly design allows the operator to set zero with nothing more than the simple touch of a button, ready to start a new measurement at any point on the scale. When your calipers are not in use, the automatic on/off function switches the measuring tool off, saving your battery life.
Key Features:
Accurate and precise digital caliper measuring tool
Features a bright LCD display panel plus and automatic on/off function
Compact and portable device ideal for DIY projects
Easily convert from millimeter to inches
Four modes of measurement available; inside, outside, depth and step
Specification:
Brand

Adoric Life

Weight

3.2 ounces
Mitutoyo Advanced Onsite Sensor Digital Caliper
Sometimes, we like to save the best till last, but this time we couldn't help ourselves. Our premium pick for the best digital caliper comes in the stylish, sophisticated, elegant form of the Mitutoyo Advanced Onsite Sensor.  We'll start with the large readout screen which may not be as large as the iGaging but is still straightforward to read, while the readings themselves are accurate to 0.0005 inches. You can also switch these readings between metric and imperial, whichever you fancy on any day, mix it up and live a little, why don't you?
With it, you'll also get versatile measuring options. If you want to measure diameter: you can. If you want to measure depth: you can. If you want to measure step values, guess what: you can! You can also measure in either absolute or incremental readings, offering you a range of possibilities. Like other calipers, this one is also built to last, and can ward off all kinds of excess debris while still maintaining excellent performance. Our handy guide to the best nail guns features more great products like this.
Key Features:
Tracks the origin point once set
Large easy to read digital LCD display
Absolute encoder technology reduces the margin for error
Protective case and silver oxide battery included
Resistant to oil, water, dirt, debris, and air
Specification:
Brand

Mitutoyo

Model

500-196-30

Weight

0.16 ounces
Incredible, unbeatable precision
Lock thumb screw
Excellent repeatability
iGaging Electronic Digital Caliper
The engaging iGaging Electronic Digital Caliper is constructed using IP54 resistance protection, which provides excellent durability, able to protect itself from dust, dirt, grime, oil, water, and probably anything else. What this means, is that this caliper lasts a lifetime (and maybe even two), although you must find someone to change the battery after it does, inevitably run out after two years, don't worry, it comes with a free replacement battery, which is cool.
Along with this, the digital display is large enough to be super-simple to read – although it's not as easy to read in low light, but what are the chances you'll be doing any projects in the dead of night? It's accurate to 0.001 inches, and also offers up to 1/128th fraction readings, which we're sure is some kind of caliper record. Be sure to always keep it handy in your tool box.
Key Features:
Easy-to-read super large digital display
Splash, water, oil, and dust resistant
Accurate within 0.001 inches and 4-digit readings
Precision lapping finish
Specification:
Brand

iGaging

Model

100-333-8B

Weight

1.79 ounces
Returns to zero automatically
Plastic storage case protects calipers
Smooth sliding motion
Digital display can be hard to read in low light
VINCA Quality Electronic Digital Caliper
If you're looking for the best digital vernier caliper in terms of value, then you've come to the right place. This VINCA Digital Caliper provides a variety of measuring units to suit all users and ultra-precise readings all while coming at a price you might have to see to believe. Sometimes, people believe you need to break the bank and splash the cash to get reliable quality products, but we've been doing this long enough to know that's not true.
It's comfortable and easy to use, offering sleek, gliding movement along the meter, and to entice you further it comes from the factory fully calibrated so you can get right down to work. It's accurate, which you would expect, and also has a useful automatic on and off function, which helps save the battery from running down. The last thing you want at the beginning of a new project is a tool that doesn't work, luckily, this shouldn't be an issue. Hang it on your tool belt and have it handy when you need it.
Key Features:
Inch, metric, fraction conversion functions
Accurate to 0.001 inches
Precise readings and precise construction
Auto-off capability
Specification:
Brand

VINCA

Model

DCLA-0605

Weight

5.3 ounces
Smooth-sliding operation
Fully calibrated before sale
Extra battery included
Sometimes presents very minor inaccuracies
iGaging ABSOLUTE ORIGIN Digital Caliper
Anything with ABSOLUTE (in capitals, too) in the name is demanding that you pay attention, and luckily for the iGaging ABSOLUTE ORIGIN Digital Electronic Caliper, it has enough about it to pique your interest and keep it. Boasting now-expected accuracy of 0.001 inches, it also has unlimited measuring speed and absolute memory technology, keeping track of the position to make your projects much less stressful.
The IP54 protection also ensures it can withstand dust and liquid damage without interfering with the electronics and keeps it operational time after time. You can also use it in a variety of environments without malfunctioning. The battery life will last for two years assuming standard usage, and you can purchase a USB cable to record data, although we do sorta wish that came in the original package, but whatever. Find more great products like this by checking out our guide to the best tool bags.
Key Features:
Accuracy measures as close as 0.001 inches
IP54 protection for dust and water resistance
Unlimited measuring speed
Absolute memory technology
Specification:
Brand

iGaging

Model

HAZM044625

Weight

13.6 ounces
2 year warranty
High-quality finish provides smooth slider movement
Hard plastic case included
USB connection not sold with the product
Failure should never be an option, but sometimes, it's unavoidable. This, however, is not an issue with the Aickar Digital Caliper which is equipped with systems that guarantee non-fail measurements up to 0.005 inches. By now, you'll surely understand that's the kind of measurements that only a superhuman could notice, and even then, they might struggle.
Even though you don't have enhanced vision, you'll not struggle to read the display on this electronic caliper. The extra large display ensures quick, efficient reading at a glance no matter what kind of measurement you need. Choose from either inches, fractions, or millimeters over a variety of measuring possibilities including both interior and exterior diameter. The fully stainless-steel construction means the Aicker is incredibly durable, and offers a sleek, smooth sliding operation to prevent any mis-measurements and an all-around successful project. Don't forget to also check our guide to the best torque wrenches.
Key Features:
Non-fail measurements accurate to 0.005 inches
Extra large display for quick and easy reading
Multiple measuring units available
Versatile measurement possibilities
Specification:
Brand

Aickar

Model

Numériques

Weight

6.7 ounces
Full-covered stainless steel and smooth slide
Sturdy plastic carrying case
Easy calibration with 'Zero' button
Despite display size, it only shows large digits to first decimal place
Our final pick for the best digital calipers is the Rexbeti Digital Caliper. This (almost) completely element-proof product is ideal for woodworking on top of a plethora of other home improvement and professional projects. You are treated to high precision (0.0005 inches) and multiple-unit conversions to suit the task at hand.
Furthermore, you never need to worry that you may have misjudged and incorrectly recorded any measurements. The Rexbeti comes with a useful feature that returns the reader to zero every time. It can be a little confusing working with a myriad of different measurements, no matter how cool, calm, and collected you might be, so this is good news for anyone who would prefer to focus their energy on more important tasks, with no fears of something catastrophic happening and it is far too late. Check out our cordless drills review for more great items like this.
Key Features:
High precision readings within 0.0005 inches in resolution
Inch, metric, and fraction conversion
Durable and element-proof stainless steel construction
Returns to zero every time for excellent repeatability
Specification:
Brand

Rexbeti

Model

RBDC02

Weight

12.8 ounces
Durable carry case
Extra batteries included
Automatic shut off, switch on
Tension knob can be slightly difficult to screw
Digital Caliper Buying Guide & FAQs
Features To Look For In Digital Caliper
You want to find a good digital caliper for whatever projects you're working on or are planning, so these are the main features to look for before buying.
Type - The list you just read through is only concerned with the digital caliper, but there are other types available which includes Analog, Jenny, and Spring Joint. Digital calipers are the most accurate, but you don't have to follow all the advice we give you. If you're unable to use a digital caliper, we understand.
Construction - As a rule, you should consider stainless steel as the baseline number one, top of the line material for calipers. Considering their purpose, this is the ideal material as it is sturdy, easy to clean, and resistant to water, oil, and dirt.
Battery Life - Battery life is always important, and you don't want the caliper to fail one day because you've left it on overnight. The best digital calipers will come with auto-off systems, which will save battery life. The typical battery life is around one to two years of standard usage, and most caliper sets will also come with a spare battery, which will be useful when the original runs out.
Ease-of-Use - Calipers are very easy to use, but there are small differences between brands and designs. If something it too challenging for you (or someone else) to use, then it will feel like a waste of money. While we understand it's difficult to test how straightforward something is before even buying it, you can check reviews from customers who have bought and used them, which can give you a good sign of whether it is worth purchasing, or if it will be too much hassle.
Display Size - You want to find a caliper which has an easy-to-read display size, but also not one where the display is too large, as this could interfere with more intricate measurements. Some calipers will boast about their large display, but you should still expect this to be small enough not to hinder other tasks. If you're buying it as a gift, you should also consider where they are likely to do their measuring and whether the display will be readable in these conditions.
Length - The length of the caliper will determine how vast the measurements can be. Again, this will depend on who and what you're buying the caliper for. Those who are planning on using it for smaller projects will not need a large caliper, but others might do. You should also think about how easy it will be to carry around, as there's little point in purchasing an oversized caliper if you can never use it, or if it is too large to use effectively. Bigger isn't always better, bro.
The Digital Caliper Should Have at Least the Following Features
No matter which digital caliper you buy, you must make sure it has the following features to be an effective tool for your projects. There have been reports of counterfeit and low-quality products being sold, so avoid falling prey to this by remembering what you need to look for.
Depth, step, and diameter gauge
Locking screw
ABS button
Automatic shut off
Inside and outside jaws (one fixed)
At least two units of measurement
Durable construction and, ideally, IP54 resistance
A Zero button
LCD screen
Analog scale markings
How To Use the Digital Caliper
The process is simple enough. You take the caliper and place the fixed end with one half of the jaws against whatever you want to measure, which for now we'll is the external diameter of a pipe. With one jaw on one side, you slide the opposite jaw down until it reaches the other side of the pipe. The caliper will automatically take a reading and give you the measurement in whatever units you selected.
Digital Caliper Care and Maintenance Tips
Most digital calipers are capable of taking care of themselves - as much as an inanimate object can - due to their stainless steel construction and IP54 resistance. Unfortunately, they can't take care of themselves complete, so you have to undertake the proper maintenance and care to ensure they last as long as possible.
Keep them inside their case when not in use or in transit
Wipe away and dust, dirt, grime, or liquid that gets on the caliper
Keep away from harmful elements
Only use it for what it is supposed to be used for
Remove the battery if not using it for long periods of time as the battery could leak
Do not put anything heavy on top of it
Do not play around with the digital display
If it does break, do not attempt to repair it yourself
Wipe down the scale frequently to prevent debris build up to keep the sliding smooth
Digital vs. Dial Calipers
Digital calipers are more accurate than dial calipers and, considering we are very much 21st Century dudes, the need for a dial caliper is quickly waning. However, having dial readings on your digital caliper will still be useful in the event of battery failure or malfunction, so they are not completely redundant, yet.
Digital Caliper FAQs
Q: How Does The Digital Caliper Work?
A: Using sensors, the digital calipers activate when the jaws are moved towards (or away from) each other. This charge is powered by a circuit board that will likely sit within the display box (which is why you need to keep that safe!). As the scale moved through, it aligns (and misaligns, and aligns again and so on) until you settle on a distance. When this happen, it sends signals to the LCD display, which provides the reading that you see.
Q: Are Digital Calipers Accurate?
A: Very accurate! We've probably whacked you over the head with how accurate they are over this article, but if it still hasn't sunk in, allow us to reiterate. The best digital calipers will provide resolution as minute and precise as 0.0005 inches and accuracy readings of 0.005 inches, which is remarkably precise. You can be sure to rely on them for the most intricately small measurements, without the risk of failure.
Sign Up Now
GET THE VERY BEST OF GEARHUNGRY STRAIGHT TO YOUR INBOX