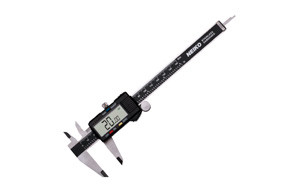 Neiko 01407A Electronic Digital Caliper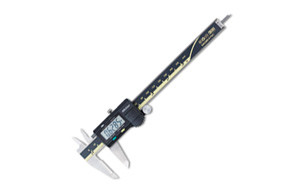 Mitutoyo Advanced Onsite Sensor Digital Caliper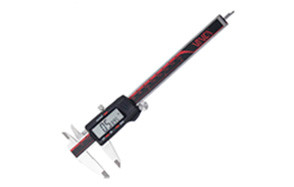 VINCA Quality Electronic Digital Caliper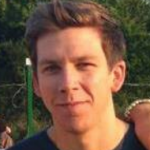 In construction, DIY, and planning large projects, precision is everything. Even if your estimates and guesstimates, your measurements, and notes are off by even half of half a millimeter, it has the potential to cause the whole thing to come crashing down in some cartoon-esque catastrophe that leaves you surrounded by rubble, still confidently holding the blueprints. While us guys may have a slight reputation as thinking we know-it-all, and don't need any fancy-pants gadgets to tell us what to do, perhaps it's best to be of the safe side. This calls for the right tools to help us, such laser measures, nail guns, and the best digital calipers. Unlike analog calipers, which require you to – gasp – do some thinking – digital calipers do all the hard work for you. If you're about to start your next project, why not first check out our top digital caliper picks and save yourself some precious time?
The Best Digital Caliper
Digital Caliper Buying Guide & FAQs
Features To Look For In Digital Caliper
You want to find a good digital caliper for whatever projects you're working on or are planning, so these are the main features to look for before buying.
Type - The list you just read through is only concerned with the digital caliper, but there are other types available which includes Analog, Jenny, and Spring Joint. Digital calipers are the most accurate, but you don't have to follow all the advice we give you. If you're unable to use a digital caliper, we understand.
Construction - As a rule, you should consider stainless steel as the baseline number one, top of the line material for calipers. Considering their purpose, this is the ideal material as it is sturdy, easy to clean, and resistant to water, oil, and dirt.
Battery Life - Battery life is always important, and you don't want the caliper to fail one day because you've left it on overnight. The best digital calipers will come with auto-off systems, which will save battery life. The typical battery life is around one to two years of standard usage, and most caliper sets will also come with a spare battery, which will be useful when the original runs out.
Ease-of-Use - Calipers are very easy to use, but there are small differences between brands and designs. If something it too challenging for you (or someone else) to use, then it will feel like a waste of money. While we understand it's difficult to test how straightforward something is before even buying it, you can check reviews from customers who have bought and used them, which can give you a good sign of whether it is worth purchasing, or if it will be too much hassle.
Display Size - You want to find a caliper which has an easy-to-read display size, but also not one where the display is too large, as this could interfere with more intricate measurements. Some calipers will boast about their large display, but you should still expect this to be small enough not to hinder other tasks. If you're buying it as a gift, you should also consider where they are likely to do their measuring and whether the display will be readable in these conditions.
Length - The length of the caliper will determine how vast the measurements can be. Again, this will depend on who and what you're buying the caliper for. Those who are planning on using it for smaller projects will not need a large caliper, but others might do. You should also think about how easy it will be to carry around, as there's little point in purchasing an oversized caliper if you can never use it, or if it is too large to use effectively. Bigger isn't always better, bro.

The Digital Caliper Should Have at Least the Following Features
No matter which digital caliper you buy, you must make sure it has the following features to be an effective tool for your projects. There have been reports of counterfeit and low-quality products being sold, so avoid falling prey to this by remembering what you need to look for.
Depth, step, and diameter gauge
Locking screw
ABS button
Automatic shut off
Inside and outside jaws (one fixed)
At least two units of measurement
Durable construction and, ideally, IP54 resistance
A Zero button
LCD screen
Analog scale markings
How To Use the Digital Caliper
The process is simple enough. You take the caliper and place the fixed end with one half of the jaws against whatever you want to measure, which for now we'll is the external diameter of a pipe. With one jaw on one side, you slide the opposite jaw down until it reaches the other side of the pipe. The caliper will automatically take a reading and give you the measurement in whatever units you selected.
Digital Caliper Care and Maintenance Tips
Most digital calipers are capable of taking care of themselves - as much as an inanimate object can - due to their stainless steel construction and IP54 resistance. Unfortunately, they can't take care of themselves complete, so you have to undertake the proper maintenance and care to ensure they last as long as possible.
Keep them inside their case when not in use or in transit
Wipe away and dust, dirt, grime, or liquid that gets on the caliper
Keep away from harmful elements
Only use it for what it is supposed to be used for
Remove the battery if not using it for long periods of time as the battery could leak
Do not put anything heavy on top of it
Do not play around with the digital display
If it does break, do not attempt to repair it yourself
Wipe down the scale frequently to prevent debris build up to keep the sliding smooth
Digital vs. Dial Calipers
Digital calipers are more accurate than dial calipers and, considering we are very much 21st Century dudes, the need for a dial caliper is quickly waning. However, having dial readings on your digital caliper will still be useful in the event of battery failure or malfunction, so they are not completely redundant, yet.
Digital Caliper FAQs
Q: How Does The Digital Caliper Work?
A: Using sensors, the digital calipers activate when the jaws are moved towards (or away from) each other. This charge is powered by a circuit board that will likely sit within the display box (which is why you need to keep that safe!). As the scale moved through, it aligns (and misaligns, and aligns again and so on) until you settle on a distance. When this happen, it sends signals to the LCD display, which provides the reading that you see.
Q: Are Digital Calipers Accurate?
A: Very accurate! We've probably whacked you over the head with how accurate they are over this article, but if it still hasn't sunk in, allow us to reiterate. The best digital calipers will provide resolution as minute and precise as 0.0005 inches and accuracy readings of 0.005 inches, which is remarkably precise. You can be sure to rely on them for the most intricately small measurements, without the risk of failure.