Best Tenoning Jigs In 2022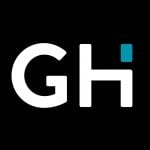 This product guide was written by GearHungry Staff
Last Updated
May 19, 2020
GearHungry Staff
GearHungry Staff posts are a compilation of work by various members of our editorial team. We update old articles regularly to provide you the most current information. You can learn more about our staff
here
.
GearHungry may earn a small commission from affiliate links in this article.
Learn more
If you are into DIY and have been looking for an easy and quick way to craft the right sized tenons and mortises you need to build your favorite piece of furniture, then you definitely need to consider buying a Tenoning Jig.
This compact and easy to handle tool is exactly what you need to cut your boards out to perfection, seamlessly and with no smudges. It will make you save precious time and will definitely improve your cutting performance.
Here we have curated a list of some of the Best Tenoning Jigs available for purchase right now. Take a look at the different features and performance levels and choose the one that best suits the craft-maker that dwells inside of you! You're bound to find the perfect Tenoning Jig for your needs among our recommendations.
The Best Tenoning Jig
General Tools Pro Mortise And Tenoning Jig
Starting off with our Best Choice, we have picked an all-round solution tool that allows you to cut both your tenon and mortise at the same time. The 870 E Z Pro Mortise and Tenon Jig by General Tools is a versatile and durable device that can be used straight out of the box; no assemblage needed. This cutting-edge Tenoning Jig can forge 1/4-inch mortise and tenon joints for any kind of furniture piece you have in mind. You'll also be able to produce 3/8-inch and 1/2-inch joints, thanks to the bushings that are included with your purchase. This tool can quickly cut multiple tenons and mortises from a single piece.
Made out of durable, aircraft-grade aluminum, this useful Tenoning Jig is accurate and precise thanks to its clamps and swing arms, which allow you to firmly align and secure the wood boards you are working on for a more manageable performance. Moreover, you'll be able to easily mount this unit on any portable workbench or a board that can be clamped onto a bench.
Key Features:
All-in-one product. Makes both tenons and mortises
Bushing guides for 1/4", 3/8" and 1/2" tenons
1/4" high-speed up-cut spiral piece
Cantering tool plus adjustment wrench
Makes multiple items from one wood-piece
Specification:
Brand

General Tools

Model

870

Weight

1 Pounds
Delta 34-184 Universal-Deluxe Tenoning Jig
Our next runner-up is the 34-184 Universal-Deluxe Tenoning Jig by Delta. This multitasking tool is designed to give you perfectly forged, tight joints to use as needed. This small gem works very well with literally any table saw that has a 3/8" by 3/4" miter slot, which is basically the standard size on most table saws. Once assembled, it can be adjusted from 45 to 90 degrees with adaptable, positive stops. Moreover, it comes with a micro-fine adjustment knob devised for fine width-of-cut settings, which can be as low as 4/1000".
This Tenoning Jig is equipped with ergonomic handles that allow total comfort while working, as well as a quick release, coarse and micro-adjustment. It has a 90° positive stop for multiple, precise cuts and a 90°-45° backstop with an adjustable 90° positive stop to ensure maximum angular support. Also, it features multi-position control levers and extra-large crank levers, which have a better board-locking leverage and facilitate fitting. This Tenoning Jig can handle up to 3-1/4" thick boards and overall measures 11.8 x 12 x 8.2" and weighs 21.3 lbs. For more cool tools like this, check out our guide to the best track saws.
Key Features:
Adjustable positive stop for multiple-precision cut
Backstop and 90° positive stop for extra support
Multi-position control levers and ergonomic handles
Fits most standard size saws
Comes with a microfine adjustment knob
Specification:
Brand

Delta

Model

34-184

Weight

20.1 Pounds
Grizzly Industrial H7583 – Tenoning Jig
The H7583 – Tenoning Jig by Grizzly Industrial is a fully adjustable Tenoning Jig with an adaptable guide bar that allows you to manage the sliding friction in the miter slot. The two large handles make it extremely easy to control this tool. At the same time, the bevel angle and the backstop can be adjusted respectively between 90° and 75° and 90° and 45°, allowing complete manurer control over the working boards.
This Tenoning Jig fits both left-tilting and right-tilting table saws with a 3/8" height and 3/4" width T shaped miter slot, giving you the option to choose what suits you best according to your saw. It comes with multi-position control levers and an extra-large clamping wheel, which allows for exact, multiple cuts. This tool is efficient, precise, and very secure to use thanks to the size of its accessories, the sturdy build, and the no-frills, minimal design. You may also like some of the best miter saws from our list, so check them out.
Key Features:
Fits left-tilting and right-tilting table saws with "T" shaped miter slot
Adjustable bevel angle 90° to 75° and backstop 90° to 45°
Extra-large clamping hand-wheel and grip handles
Requires additional assembly if fitted on left-tilting saws
No-frills, minimal design
Rockler Heavy-Duty Tenoning Jig
This hefty but easy-breezy to use Tenoning Jig is the hallmark of heavy-duty tools. Designed to fit any standard table saw with a 3/4" x 3/8" miter gauge, the Heavy-Duty Tenoning Jig by Rockler will craft both straight or angled mitered tenons. This useful machine has an adjustable backstop that can support stock from 0° to 45° and features a fine-threaded adjustable knob to control the width of the cut.
Constructed in cast-iron and steel, it sports a clamp that is strong enough to support heavy stock while firmly keeping it in place for precise cuts. This solid tool is our Best Value pick as it combines industrial-level quality and an affordable price. You may also like some of the top jigsaws from our list, so check them out.
Key Features:
Heavy-duty, industrial-level quality
0°to 45° adjustability
Fine-threaded adjustable knob
Cast-iron build
Trend Tenon and Mortise Jig
This dual-function Tenoning Jig is the product that we have chosen for our premium pick. A versatile device that allows you to cut perfectly sized tenons and mortises as well as dowel joints with a quick and straightforward one setting setup. A handy tool that can cut stock up to 1/2-2" thick and 4" wide and is equipped with a reversible template that allows the making of round and square end tenons. This particular machine also allows for the angle bar and main plate on the routing tool to be rotated from -10° to 45°.
The Tenon and Mortise Jig by Trend comes with mounting hardware included in the purchase. You'll receive a setup bar with guide bush, a cutter selection chart, four F-style clamps, and seven guide bushings that will allow you to produce tenons and mortises between 1/4" to 5/8" thick. Its mainframe and plates are made of precision-cut steel with a set-up bar that will enable quick and effortless adjustment. Thanks to the screw-in guide bushes, you'll be able to forge five different sizes of tenons and mortises. The included T-wrench will allow you to adjust the angled joint, while the clamps will hold your stock firmly in place. This efficient, easy to use tool is highly recommended if you need to cut both the tenons and mortise in one set-up. It is compatible to use with a plunge router while securing the wood with the clamps. An all-round useful machine that will save you time and effort. For more tools to add to your collection, check out our guide to the best reciprocating saws and pick your favorite.
Key Features:
Cuts both the tenon and mortise with one set-up
Fully adjustable for compound angle joints
Includes: guide bush, cutter selection chart, 4 f-style clamps, and 7 guide bushings
The angle bar and main plate on the routing tool can be rotated from -10° to 45°.
Produces tenons and mortises between 1/4" to 5/8" thick
Specification:
Brand

Trend

Model

MT/JIG

Weight

13.95 Pounds
Shop Fox W1500 Right Angle Jig
With its top-quality aluminum body and plates and its ergonomic handles with comfortable finger-slots, this sturdy and durable machine is exactly what you are looking for. It's ideal if you want to cut with precision and ease, delivering custom-sized tenons and mortises for long-lasting furniture. The W1500 Right Angle Jig by Shop Fox is not only ideal to cut tenons and mortises, but it can also cut out dados, rail-ends, and finger joints with high-level precision, and it is perfect to cut, shape and sand down pieces flawlessly. It is a high-precision tool that will allow you to save time and work efficiently and in total safety, thanks to its firm clamps. This particular machine also lets you slide the working material directly on its built-in rails and make repeated passes without having to reposition the piece, which you will have previously secured through the clamps.
You can use this machine with different working stations and various accessories such as router tables, horizontal borers, shapers, band-saws, table-saws, sanders, and more. It also comes with pre-drilled holes that allow you to install the angle bracket or attach the non-included drill press clamps mounting the angle bracket and are also handy for attaching drill press clamps. These are not included but can be found in a choice of sizes available from Steelex. 
Key Features:
Top-quality aluminum body and plates
Ergonomic handles with comfortable finger-slots,
Built-in rails to make repeated passes without readjusting
Pre-drilled holes that allow you to install the angle brackets
Can cut out dados, rail ends, and finger joints
Specification:
Brand

Shop Fox

Model

W1500

Weight

16 Pounds
Tenoning Jig Buying Guide & FAQ
Features To Look For In Tenoning Jigs
When looking to purchase a Tenoning Jig, one of the most important questions you need to ask yourself is what exactly you will be using this tool for. Are you interested in an all-round device that might be slightly more bulky and heavy-duty but will cover way more cutting needs than just forging tenons and mortises? Or maybe you might be leaning towards a more compact and manageable tool which will allow for increased ease of maneuverability but might give you less working options. Make sure you know what you are setting out to buy before you scan through your options, as this will guide you towards the perfect choice that will suit your needs. That last thing you want to do is invest in something that's just going to sit in your workshop gathering dust.
Price - The average price of a standard, good-quality Tenoning Jig can vary considerably with cost effective entry models sub $100 all the way up to professional units that are a serious investment. Luckily, there is plenty of choice in the mid priced ranges all of which offer quality and professional results.
Stability - Sturdiness and stability are definitely primary characteristics you want to be looking for in a Tenoning Jig. Sturdy clamps and backstops are essential to a good quality tool as well as ergonomic handles and large hand-wheels. Don't compromise on this feature as it will affect the overall performance.
Features - The main features you want to find in a quality Tenoning Jig are definitely the variety of cutting sizes for the tenons and mortises, both in width and height. This will allow you to build different types of furniture while using the same machine. Versatility is something that you will appreciate around your workshop.
Safety - Don't forget, when purchasing such a machine, to be sure you are always choosing safety and quality. Be mindful of the fact that these are cutting tools meant to forge precision pieces, so overlooking quality in favor of a lower price is not only inconvenient but could also be quite dangerous. It pays to take safety seriously and to invest in a quality unit.
Precision - Precision and reliability are essential in Tenoning Jigs because we are talking about precision tools. Generally, all Tenoning Jigs will be on point with these features as they are meant to produce perfectly combinable items. However, always look for these keywords in the product description for extra care in choosing the most efficient, timesaving, and exact tool for your needs.
Tenoning Jig FAQ
Q: What is a tenoning jig?
A: A tenoning jig is a woodworking device that is used to lock a board against a working surface and hold it tightly in place to cut out the shoulders and cheeks of a tenon as well as chiseling out the mortise. These are two types of wood-pieces that constitute a connecting joint, and they are considered the oldest form of wood connection, which is also simple to achieve and very strong.
There are two types of industrial tenoning jigs: the single-side machines, where the boards are cut on one end at each operating cycle, and the double-sided, which cut both ends simultaneously during a cycle. These machines can be designed to cut fashion frame or box tenons, which have different shapes (straight-sided or dovetails), or both types.
On a single-sided tenoning machine, you'll find that the wood board is fixed to the table, and the machine operates a swinging motion over it. On double-sided devices, instead, the piece is held by chains that operate a translational motion on it. First, the piece will be cut to the desired size, and then the tenons will be shaped.
Tenoning machines come equipped with a clamping mechanism that attaches to a frame. In this frame, you will find tools that are necessary to cut the boards, such as blades or different types of cutting discs.
The DIY models are generally smaller in size, and you can clamp them directly to a work surface, and they will easily and cut both the tenon and the mortise with the same machine. It's a handy and versatile tool to have in your workshop, especially for anyone who loves getting creative with home woodwork projects.
Sign Up Now
GET THE VERY BEST OF GEARHUNGRY STRAIGHT TO YOUR INBOX