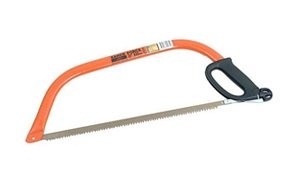 Bahco 10-24-23 Bow Saw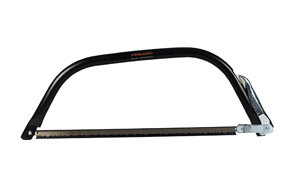 Fiskars 7029 21-Inch Bow Saw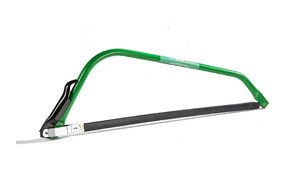 H.B. Smith Bow Saw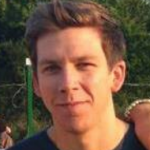 Researching the right DIY product online, no doubt takes a lot of time. But that does not have to be the case, because there are many empirical values, test reports and consumer opinions available. If you are in the market for the best bow saw, choosing one has never been easier; After extensive research on both product features and bow saw reviews, the team here at Gearhungry have come up with the list of some of the best bow saws available. Our buyer guide and FAQ sections further provide valuable information on the features to look out for, as well as answers to the most commonly asked questions concerning bow saws.
The Best Bow Saw
Bow Saw Buying Guide & FAQ
When choosing woodworking tools, an appropriate amount of research should be applied before making a final choice. This means you get to purchase the best product available for the required use. You may be among the buyers who already have a lot of experience in this field if so, the decision making will be swift as you most likely have an idea which bow saw is right for you. However, if you are a beginner, it's best to pay attention to the characteristics of each bow saw, which distinguish the best participants in the test. For further assistance, the below-buying guide explains the criteria we used to select each product.

How We Chose Our Selection Of The Best Bow Saws
Price - It is common for people to confuse 'most expensive' with 'best'. No doubt, it's a quotidian belief that being cheap is being smart. But when it comes to choosing tools like these, the affordability is not all that should matter. What should matter most is what the features the tools offer despite being so affordable. On the flip side, just because an item is expensive doesn't mean it's the best item available. We, therefore, conducted further research on both the most expensive products as well as the affordable alternatives that also deliver the same level of quality, if not better.
Reviews - To find the optimal model that best meets all your needs, we read as many reviews as possible. No one should take chances, that's why we cross-check even the most affordable bow saws against the bow saw reviews to ascertain the best available tools in the market. Armed with this knowledge, we made sure to only select the top-rated bow saws based on ease of use and other vital factors.
Features - There are a lot of good bow saws in the market. However, in the end, it's your specific needs that make one tool as the winner. To further assist in determining those needs, we also looked at blade quality, tension adjuster, protective sheath and other features to ensure you'd only be getting the best bang for your buck. These features coupled with affordability enable the buyer to pick the most useful tool in the market.

Bow Saw FAQ
Q: What is A Bow Saw?
A: A Bow saw is a metal framed tool that comes in the shape of a bow with a coarse, thin wide blade. This tool is quite popular for cutting firewood or tree branches; although it is not only limited to woodworking. In general, this is a useful tool to have around the house. It is usually six inches in diameter and is also commonly referred to as a bucksaw, Finn saw or Swede Saw.