Best Bow Saws In 2022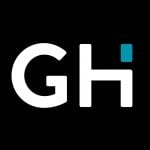 This product guide was written by GearHungry Staff
Last Updated
April 30, 2019
GearHungry Staff
GearHungry Staff posts are a compilation of work by various members of our editorial team. We update old articles regularly to provide you the most current information. You can learn more about our staff
here
.
GearHungry may earn a small commission from affiliate links in this article.
Learn more
Researching the right DIY product online, no doubt takes a lot of time. But that does not have to be the case, because there are many empirical values, test reports and consumer opinions available. If you are in the market for the best bow saw, choosing one has never been easier; After extensive research on both product features and bow saw reviews, the team here at Gearhungry have come up with the list of some of the best bow saws available. Our buyer guide and FAQ sections further provide valuable information on the features to look out for, as well as answers to the most commonly asked questions concerning bow saws.
The Best Bow Saw

When it comes to woodworking and home improvement, it goes without saying that the final product is only as good as the tools at hand. One should have the best, handsaws, jigsaws, circular saws and bow saws readily available for a finished product to be proud of. And when choosing the best-rated bow saw, it is an open secret that the Bahco 10-24-23 Bow Saw with Ergo Handle is the best choice on the market. This bow saw gained popularity for its durable construction from high-quality metals and intelligent design that makes it the ideal choice not just for professionals but also for beginners. It comes with an easily adjustable tensioning mechanism that ensures an efficient cut regardless of the material being used on. What's more, its ergonomic fit provides maximum comfort with minimal effort making it the premium choice for many users.
Beyond those features, this ergonomic bow saw can equally be used for heavy-duty work without any risk of bending under the weight of the load. It has impressed more than the 94% of users and remains one of the most recommended bow saws available. Its knuckle guards implemented in the design is surprisingly not a common feature for bow saws. Along with the multiple sizes available, the level of practicality and customer consideration is what sets it apart from the rest. Its affordability, efficiency, and versatility are just extra perks to sweeten this deal. is top rated bow saw. Despite all these features, if you are still not entirely sure that the Bahco 10-24-23 Bow Saw is not the one for you, have a read through its key features below. If you work with saws, check out our guide to the best reciprocating saws.
Key Features:
Triangular set teeth
Lightweight
Knuckle guard
Easy to tension blade
Specification:
Brand

Bahco

Model

10-24-23

Weight

1.65 pounds
Great Neck Saw BB21 Bow Saw

Having the best DIY tools should not only be limited to professionals; beginners should also benefit to make the work at hand easier and more enjoyable. Even as a beginner, you can find yourself a top-notch product to complete any unfinished DIY job on your to-do list and the Great Neck Saw BB21 21″ Bow Saw is another strong contender. This top-rated bow saw comes in multiple sizes and is easily one of the most affordable saws for those who prefer not to splash all their cash. The hardened steel blades of this bow saw ensure ease of use and efficient results. Furthermore, the chrome alloy encasing guarantees its durability if a long-lasting product is a priority.
Beyond all the amazing features this bow saw offers, it is a fan favorite with a popularity that has stood the test of time. Great Neck Saw Manufacturers, Inc has been around for almost a century and was founded in 1919 by Samuel Jacoff, a toolmaker living in Pittsfield, MA. Since then, it has been a mission of the company to manufacture a superior quality, dependable tools for a reasonable price. Needless to say, it's evident they're keeping to their word as the Great Neck Saw BB21 21″ Bow Saw continues to be a favorite.
Apart from the top-notch features, one key reason this particular bow saw stands out is due to its simplicity; despite many years on the market, it doesn't resort to frills and gimmicks to attract customers. Rather, it stays true to its purpose. Simply put, it does what it says on the cover and all the features are effortlessly combined to make the Great Neck Bow Saw one of the best out there. Make sure you also check our guide to the best tile saws.
Key Features:
Tubular steel frames 
Made out of chrome alloy
No batteries required
Extra hard steel blades
Specification:
Brand

Great Neck

Model

BB21

Weight

13.6 ounces




With the H.B. Smith Bow Saw in your toolbox, you're definitely in good hands. This high-grade saw is noted for its ability to chew through wood making it a good choice for cutting fresh and damp wood, such as logs and thick branches. Your safety is also guaranteed with the addition of its impressive blade guard cover. It's surprising the number of accidents that occur when saws are left unattended to. Luckily, with the intelligent addition of the blade guard from H.B, the teeth of the blades are covered during storage to not only reduce the chances of any injury occurring but to also prevent the blades from dulling (which is often caused by other objects rubbing against the blade teeth).
The H.B. Smith Bow Saw is also a premier candidate for all your woodworking needs. With its hardened teeth, you're guaranteed all the desired results with less effort applied. The ergonomic handles also provide a stronger grip, thereby reducing the chance of accidents while working.  And with the saw's durable steel frame, you won't have to worry about it bending under pressure or worse, breaking after short use.
Overall, this top-rated bow saw is designed to prevent repeat trips to the store for a replacement. It comes with the trusted quality HB Smith is known for; with assurances like these, you'd be hard pressed to find another bow saw that offers this much at such an affordable price. Our guide to the best band saws offers more great products like this so check it out.
Key Features:
Impulse hardened teeth
Steel tubular frame
Blade guard
Durable construction
Specification:
Brand

H.B. Smith

Model

LG2013

Weight

1.2 pounds

The TRUPER AJT-24 Bow Saw is a bow saw best designed for cutting green wood only and doesn't come with a blade for cutting up dry wood. Despite this, the features offered by this blade and seemingly limitless. This tool finds its way onto our exclusive list thanks to its affordability, durability and it's top-notch knuckle guard. As previously mentioned, although a vital feature for bow saws, knuckle guards are very uncommon hence why this is a stand-out feature of the Truper Bow Saw. What's more, the TRUPER AJT-24 Bow Saw offers a quality tensioning system and a comfortable non-slip ergonomic handle. Thanks to the sharp serrated saw blade, which is easy to replace, the small cutting tasks can be done quickly; making it a perfect sawing tool kit for DIY lovers. Its quick blade release mechanism also allows users to change blades in a matter of mere seconds and the sharp and pointy nose ensures that it can easily reach tight spots that would be a problem for other bow saws.
The Truper Bow Saw is easily one of the best saws that offer a strong build. However, don't be fooled into this that its durable construction means it will be too heavy to use; although sturdy, this bow saw still promises lightweight handling. And with the metal alloy used for construction, you won't be hurrying to get it replaced anytime soon. You can be sure that regardless of multiple uses, it will remain strong and sturdy for years to come.
All in all, the TRUPER AJT-24 Bow Saw is perfect for both beginners and professionals who are after an easy-to-use saw. With its soft ergonomic handles, you are guaranteed long hours of use without worrying about immediate hand fatigue or tiredness. Don't forget to also check our guide to the best circular saws.
Key Features:
Durable Construction
Efficient Design
Quick Blade Release Mechanism
Knuckle Guard
Specification:
Brand

Truper

Model

AJT-24

Weight

2.12 pounds
Fiskars 7029 21-Inch Bow Saw

Fiskars is one of the oldest companies in the western world. Started in 1649, this brand has survived world wars, pandemics, and much, much more. That's why we're confident that you'll love their products. When you've been in the game for over 300 years, you learn how to impress your customers. This product, the Fiskars 7029 Bow Saw, doesn't look anything like the first products that this company made. They might be a heritage brand but this bow saw is made with modern materials and using up-to-date design techniques. 
It has a lightweight tubular steel frame that holds the hardened carbon steel blade. This easy-to-grip, lightweight design makes this saw super easy to control. When you're cutting through a thick branch, you don't want any extra weight making the movement more difficult. The blade is coated in a rust-resistant material that extends the life of this tool. We were also impressed by the safety tension level, which is designed to provide added control. Plus, this bow saw comes with a lifetime guarantee, so your purchase is completely protected. 
Key Features:
21-inch long 
Lightweight tubular steel frame
Hardened carbon steel blade 
Safety tension level 
Rust-resistant coating
Lifetime warranty 
Specification:
Brand

Fiskars

Model

370290-1004

Weight

16 ounces
Bow Saw Buying Guide & FAQ
When choosing woodworking tools, an appropriate amount of research should be applied before making a final choice. This means you get to purchase the best product available for the required use. You may be among the buyers who already have a lot of experience in this field if so, the decision making will be swift as you most likely have an idea which bow saw is right for you. However, if you are a beginner, it's best to pay attention to the characteristics of each bow saw, which distinguish the best participants in the test. For further assistance, the below-buying guide explains the criteria we used to select each product.

How We Chose Our Selection Of The Best Bow Saws
Price - It is common for people to confuse 'most expensive' with 'best'. No doubt, it's a quotidian belief that being cheap is being smart. But when it comes to choosing tools like these, the affordability is not all that should matter. What should matter most is what the features the tools offer despite being so affordable. On the flip side, just because an item is expensive doesn't mean it's the best item available. We, therefore, conducted further research on both the most expensive products as well as the affordable alternatives that also deliver the same level of quality, if not better.
Reviews - To find the optimal model that best meets all your needs, we read as many reviews as possible. No one should take chances, that's why we cross-check even the most affordable bow saws against the bow saw reviews to ascertain the best available tools in the market. Armed with this knowledge, we made sure to only select the top-rated bow saws based on ease of use and other vital factors.
Features - There are a lot of good bow saws in the market. However, in the end, it's your specific needs that make one tool as the winner. To further assist in determining those needs, we also looked at blade quality, tension adjuster, protective sheath and other features to ensure you'd only be getting the best bang for your buck. These features coupled with affordability enable the buyer to pick the most useful tool in the market.

Bow Saw FAQ
Q: What is A Bow Saw?
A: A Bow saw is a metal framed tool that comes in the shape of a bow with a coarse, thin wide blade. This tool is quite popular for cutting firewood or tree branches; although it is not only limited to woodworking. In general, this is a useful tool to have around the house. It is usually six inches in diameter and is also commonly referred to as a bucksaw, Finn saw or Swede Saw.
Sign Up Now
GET THE VERY BEST OF GEARHUNGRY STRAIGHT TO YOUR INBOX