Last updated:
21 Dec 2020
11 Best Capture Cards (Review) In 2021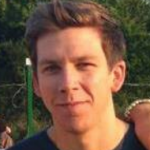 This product guide was written by Jordan Carter
Gaming enthusiasts that wish to enhance their gaming experience will often search on the internet for the best options in a capture card. And even though there are lots of capture cards with a plethora of impressive features to help improve the quality in streaming games and recording, it's not always an easy job knowing which brand to choose.
That said, experienced gamers hunting for one of the best capture card products available will have the sense to do proper research in order to help them make the right selection. So, without any further delay, feast your eyes on our list of top picks in capture cards.
The Best Capture Card
Capture Card Buying Guide
How We Chose Our Selection Of Capture Cards
As we put together this well thought out list of the best capture cards, we had to ensure we covered all the positive aspects of these devices. It goes without saying that a buying guide list such as this that does not include features that most users of HDMI or USB capture cards look out for would not really serve its purpose.
And as always, we have tried to focus on what we consider to be the best ways of making more informed selections in what we think are the better deals in capture cards available to buy today.

Reviews – One of the most important aspects to take into consideration when reading reviews on capture cards as well as almost any kind of product is deciding if the person who has written the feedback is biased in any way.
But although it may not always be easy to work out which reviews are worth listening to or not, we can identify an objective review from those written by people who are probably not being too positive about the product or brand they have written about.
Price – Many purchasers of good quality capture cards will appreciate that if they want the best card found online, they may need to pay the premium price. That said, it is indeed possible to find what most users consider to be an excellent choice in capture cards that will not put a strain on your bank account.
By taking into account that not all capture cards in the higher price range are worth the recommended retail price, we hope to include products in our buying guide that are fantastic value for money.
Sources: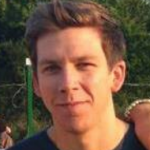 Jordan Carter is Gear Hungry's resident Editor-in-Chief with a genuine love and passion for all things tech. Jordan works diligently to ensure only the best products ever make it onto the platform and are showcased in Gear Hungry's carefully curated, tested and expertly researched, informative buying guides.
The best!
Gear, gadgets & stuff for men
Straight to your inbox