Best Capture Cards In 2022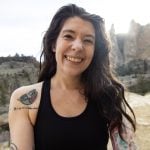 This product guide was written by Tuesday Kirby Kahl
Last Updated
July 10, 2019
Tuesday Kirby Kahl
Tuesday Kirby Kahl is a contributor at Gear Hungry. Her fierce love for the outdoors fuels everything she does. Her professional pursuits include writing, creating art, and photography. These professional passions allow her the time to live life outside as a rock climber, skier, runner, backpacker, paddle boarder, swimmer, and explorer. When Kirby is indoors, she enjoys tea, whisky, old films, cooking, and baking. Her product testing and feedback have shaped the design of everything from climbing shoes to candles.
GearHungry may earn a small commission from affiliate links in this article.
Learn more
Gaming enthusiasts that wish to enhance their gaming experience will often search on the internet for the best options in a capture card. And even though there are lots of capture cards with a plethora of impressive features to help improve the quality in streaming games and recording, it's not always an easy job knowing which brand to choose.
That said, experienced gamers hunting for one of the best capture card products available will have the sense to do proper research in order to help them make the right selection. So, without any further delay, feast your eyes on our list of top picks in capture cards.
The Best Capture Card
Elgato Game Capture Card HD60 S
Although this model is not all that different from the HD60, there are some aspects of the HD60 S that sets it apart from the aforementioned card type. One thing that seems to impress a number of people who have invested in this popular capture card is the fact that the user can set the resolution for recording.
In fact, there are heaps of fantastic features on this one of the best capture cards available today. Apart from being able to use USB to USB C cable 3.0, getting the whole thing set up and ready to record or stream is a walk in the park. Of course, being provided with 1080p60 quality with 60fps is a good reason in itself to decide to purchase this offering from Corsair.   
Key Features:
1080p60 quality
USB 3.0 Type C
Built-in live streaming
Instant stream and record
Add webcam, overlays, and more
Easy to set up
Specification:
Brand

Corsair

Model

1GC109901004

Weight

12.6 Ounces
iMac can be used as a monitor for PS4
This model includes a USB C type to USB cable
Very easy to set up the system
No HDR support on this card
AVerMedia Live Gamer Portable 2 Plus Video Capture Card
As many people who spend plenty of hours playing fun-filled video games tend to clock up the hours doing some online research for games and consoles, there is no surprise that avid gamers can often find the best capture card options. However, rather than being too hasty to purchase this model or any other card for that matter, it pays to apply some caution to your selection.
One thing is for sure though, this Video Capture Card by AVerMedia is not included in our comprehensive buying guide list for nothing. Indeed, when taking the time to look at the various encouraging features on this card, it can be difficult to not be curious about just how good this product is. Be sure to check out our revews of the best gaming routers for more amazing products for online gaming.
Key Features:
Voice commentary
4K full HD
Party Chat facility
Ultra-low latency
Incredible quality with video pass-through
Option for PC-free recording
Specification:
Brand

AVerMedia

Model

GC513

Weight

1.1 Pounds
Incredible quality with video passthrough
Games upscaled from an Xbox look really good
This model comes with the option of PC-free recording
Potential issues with the audio
Elgato Game Capture Card 4K60 Pro MK.2
The Elgato Game Capture 4K60 Pro MK.2 delivers superb 4K60 HDR10 capture and pass-through to give you one of the very, very best performances and experiences you can find from a capture card. The ultra-low latency eliminates the stress and frustration that comes from the lagging that has plagued gamers ever since online play became a thing, and it's also suitable for a dual PC setup.
For further exceptionalism, you can plug multiple devices into one PC to capture as much as possible, while the retroactive saving, thanks to Flashback Recording means you will never miss out on those epic, and one-in-a-lifetime moments that you couldn't repeat even if you tried. It is ideal for a range of setups, so whether you're a YouTuber, Twitch streamer, or someone who prefers the comfort of consoles, you can feel confident everything will run smoothly.
It works immediately out of the box to save any wasted time, and is compatible with streaming software including OBS Studio, Streamlabs OBS, and XSplit to give you plenty of variety and flexibility. It is powerful but also easy to use, meaning your streaming and recording experience has never been more enjoyable.
Key Features:
Immaculate 4K60 HDR10 capture and pass-through
Ultra-low latency
Suitable for dual PC setup
Retroactive saving with Flashback Recording
Compact PCIe interface
Ideal for consoles, YouTube, Twitch
Specification:
Brand

Elgato

Model

10GAS9901

Weight

3.34 Ounces
Elgato Game Capture Card 4K60 S+
The Elgato Game Capture 4K60 S+ is a compact and portable machine that will transform any streaming and recording experience and place you firmly in the 22nd century of content creation prowess. It records in stunning 4K60 HDR10 quality that is representative of the high standards you will find on all the best next-gen games.
You can record to an SD card without a computer, making it exceptionally efficient for a variety of demands. This enables anyone to continue their streaming adventure no matter where they are in the world, while the unlimited footage feature means you'll never need to delete your biggest gaming triumphs, so you can look back on it at later dates just to remind yourself that every once in a while, you are good.
The zero-lag pass through is, arguably, what most people are looking for when it comes to a capture card, so it will please you to discover that you can enjoy this every time you use it. The machine is also powerful and easy to use, combing the very best of streaming technology without cutting corners. With this, you can guarantee you can continue to supply your audience with quality content that will inspire to smash that subscribe button immediately.
Key Features:
Stunning 4K60 HDR10 quality
Records to SD card without computer
Records unlimited footage
Onboard HEVC coding
Zero-lag pass-through
Powerful and easy to use
Specification:
Brand

Elgato

Model

10GAP9901

Weight

12 Ounces
Elgato Game Capture HD60 Pro
As far as recording and streaming good quality video game content is concerned, Elgato HD60 Pro capture cards is definitely up there with the best of them. And as this product brought to us by Elgato can be used with a variety of gaming consoles including the ever-popular Xbox one and PlayStation, users have a choice in the console they opt for.
The very generous 60fps also provides consumers of this top capture card the ability to end up with excellent video capturing quality. Content creators hoping to optimize the quality they get in not just video but also the audio of what they steam should be able to accomplish this common goal of video streaming enthusiasts.
Key Features:
1080p60 quality
60 frames per second
Low latency feature
Stream and record
Specification:
Brand

Elgato

Model

1GC109901002

Weight

3.68 Ounces
Incredible results when recording your gameplay
Able to live stream to different platforms including Twitch and YouTube
Users can achieve incredibly clear audio
Issues with a 144Hz signal
Blackmagic Design UltraStudio Mini Recorder -Thunderbolt
If you're dying to share the fantastic quality of your latest zombie video game purchase with friends and gamer peers, then you have come to the right place with regard to a decent capture card for games. Of course, in order for potential purchasers of this sought-after capture card to appreciate why it's so popular, they will need to check out all the positive feedback on Blackmagic Design UltraStudio Mini Recorder.
And with the massive amount of bandwidth achieved with UltraStudio technology, users are able to enjoy the very highest quality in video resolution. YouTubers with ambitions of increasing the number of people who take time to watch their capture streams should be able to get to this next level in their gaming hobby or profession. For more excellent products that will enhance your gaming experience, check out our top picks of the best gaming headsets.
Key Features:
10 Gb/s connection
Compressed/Uncompressed video
Standard open DPX files
Huge amount of bandwidth
Specification:
Brand

Blackmagic Design

Model

9338716001846

Weight

7 Ounces
Can be used with all types of video software
SDK and QuickTime provided by UltraStudio
Superb quality when live streaming to YouTube
Not suitable for a mini DisplayPort 
It is all very well planning to start streaming captures of your favorite video game but if you don't have the right equipment, you are not going to be happy with the results you get. With this important point in mind, it is definitely a good idea to do some extensive research on this item.
Not only is Elgato Cam Link 4K in the best capture card added to lots of online shoppers' shopping carts due to superb picture and audio quality, but it's also able to connect to almost any platform you can think of when you want to live stream some content. And if this is your first purchase of a capture card, the user-friendly feature of this product will have you up and running without too much difficulty. Don't forget to check out our guide to the best wireless gaming mouses for more high-quality products like this.
Key Features:
1080p60 quality
Speedy platform connection
Low-latency technology
Easy to produce content
Specification:
Brand

Corsair

Model

10GAM9901

Weight

0.64 Ounces
Possible to use with Universal Windows Platform
Very little or potentially no latency on this card
Flawless gameplay and video audio recordings
Can't use with interlaced 1080i output
Razer Ripsaw HD Game Streaming Capture Card
Most people that take the time to share their gaming experience with a good quality capture card like this won't want to cut corners with the quality that their audience receives. Indeed, not only can users of this fantastic gaming product enjoy the superb video and audio quality but also the people that view their streams.
With the excellent 1080p60 quality and 4K passthrough technology, there is no wonder that gamers who get the chance to watch content sent through Razer Ripsaw HD Game Streaming Capture Card are really grateful for what they have on their gaming monitor. 
Key Features:
1080p60 quality
4K passthrough
3.5mm audio cable
USB 3.0
Specification:
Brand

Razer

Model

RZ20-02850100-R3U1

Weight

5.3 Ounces
Uninterrupted/smooth gameplay is achievable
Set up without the use of software
The product is already broadcaster certified
Potential issues with audio passthrough
Blackmagic Design DeckLink 4K PCIe Capture Card
No matter what your preference in video games is, this Blackmagic Design HDMI capture card is bound to have you singing its praises. And the quality of sound from this device is quite simply breathtaking. Of course, if you record your gameplay in order to share with many other gaming enthusiasts, it's best to buy a quality card.
To say that this mini recorder is great value for money would be an understatement indeed. All we have to do is read the many positive reviews that this product has received to appreciate why it would be a good idea to invest in this item. For some excellent gaming audio devices, check out our top picks of the best gaming speakers.
Key Features:
4K PCIe
SDI video input
16 channels
HDMI video input
Specification:
Brand

Blackmagic Design

Model

BDLKMINIREC4K

Weight

6.4 ounces
Only have to set up the device once
Great results with the DeckLink with 4K
Superb picture quality and crisp audio
May have problems with software
Capture Card Buying Guide
How We Chose Our Selection Of Capture Cards
As we put together this well thought out list of the best capture cards, we had to ensure we covered all the positive aspects of these devices. It goes without saying that a buying guide list such as this that does not include features that most users of HDMI or USB capture cards look out for would not really serve its purpose.
And as always, we have tried to focus on what we consider to be the best ways of making more informed selections in what we think are the better deals in capture cards available to buy today.
Reviews – One of the most important aspects to take into consideration when reading reviews on capture cards as well as almost any kind of product is deciding if the person who has written the feedback is biased in any way.
But although it may not always be easy to work out which reviews are worth listening to or not, we can identify an objective review from those written by people who are probably not being too positive about the product or brand they have written about.
Price – Many purchasers of good quality capture cards will appreciate that if they want the best card found online, they may need to pay the premium price. That said, it is indeed possible to find what most users consider to be an excellent choice in capture cards that will not put a strain on your bank account.
By taking into account that not all capture cards in the higher price range are worth the recommended retail price, we hope to include products in our buying guide that are fantastic value for money.
Sources:
Sign Up Now
GET THE VERY BEST OF GEARHUNGRY STRAIGHT TO YOUR INBOX