Best Nightstand Essentials Every Man Needs In 2022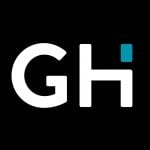 This product guide was written by GearHungry Staff
Last Updated
February 25, 2020
GearHungry Staff
GearHungry Staff posts are a compilation of work by various members of our editorial team. We update old articles regularly to provide you the most current information. You can learn more about our staff
here
.
GearHungry may earn a small commission from affiliate links in this article.
Learn more
There is nothing quite as routine as going to bed whether you are a man or a woman. Especially since a  third of human life is spent asleep. One thing is for sure though, each gender has different notions on what to place on a nightstand, and sometimes, it seems like men draw the shorter end of the stick. Nevertheless, there's a plethora of items out there that can drastically improve your nightstand game. You'll never truly know what you're missing until you take a look at this extensive compilation of must-have products. It includes everything from books to gadgets among an array of other handy tidbits. So, if you are in the market for an enriching bedtime routine, then here's a handful of products that can make that possible.
The Best Nightstand Essential Every Man Needs
Anker Soundcore Bluetooth Speaker
At the end of a long day, there's nothing like winding down to some cool tunes or the mellow tones of your favorite OAP. This works best if the speakers used have stellar sound quality among other things. Luckily, the Anker Soundcore Bluetooth Speaker has all this and a whole lot more. With its amazing 24-hour battery capacity and stellar battery life, this device will keep you company for quite some time. Thanks to this handy feature, users can enjoy their favorite tunes for hours at an end.
Making this even better is the fact that it's equipped with a 500-song playtime, so customize your playlist and get your turn-down party started. There's also the fact that this device keeps up with the times by making use of Bluetooth 4.0 technology. As such, the Anker Soundcore Bluetooth speaker is completely compatible with a wide range, if not all Bluetooth-enabled devices. All these handy features among others are encased in a sturdy drop-proof design which ensures its longevity and protection against your sleeping form. With all these qualities on board, it is no shocker that this is one of the best modern nightstand room essentials out there.
Key Features:
It makes use of Bluetooth 4.0 technology
Fitted with a micro USB charging cable
Has a durable Li-Ion battery
Stellar sound quality
Specification:
Brand

Anker

Model

A3102011

Weight

12.6 Ounces
Winsome Wood Claire Accent Table
Looking for something to place at your bedside is a whole other adventure on its own. There's a whole list of questions and issues that need to be taken into consideration. What size is it? What hue is it? How functional is the overall design? Well, there is no need to search further because the Winsome Wood Claire Accent Table is both generic and unique enough to satisfy all these prerequisites and more. It comes available in a number of colors; users have the option of picking from walnut, black, white and natural hues. That on its own is a huge show of the versatility that this product offers, best believe that it can easily blend into any space.
Then there's its stellar design; users will undoubtedly be wowed by the casual, clean-lined style and wood nailhead accents. There are also some carved in rails as well as a spacious storage drawer complemented by an open shelf. With an 18 inch diameter and 22 inches in height, this contraption is roomy enough to store all nightstand essentials you need, for example, books and so much more. Yes, there may be some assembly required, but for the most part of it, you can have it up and working out of the package. There is no doubt that this product is the perfect bedside companion.
Key Features:
Made of composite wood
Comes in an array of colors
Fitted with wood nailhead accents
Equipped with an open shelf
Specification:
Brand

Winsome

Model

20218

Weight

18 Pounds
HAITRAL Industrial Desk Lamp
What's a bedside table without a suitable bedside lamp? 'Not worth it at all' is the answer you're searching for. Then again, not all lamps are worth the electricity coursing through them, but once in awhile, a great product like the HAITRAL Industrial Desk Lamp comes into the picture. First and foremost, this comes in an incredibly functional and apt size. So, it's definitely going to take only the right amount of space on your nightstand. It happens to be 16.9 inches tall and 5.9 inches wide, yet it has the ability to cast quite a glare when it comes to the light it gives off.
Even better is the fact that this desk lamp comes in a trendy, contemporary design which makes it one of the best modern nightstand room essentials out there. The design itself features a metallic frame and a sturdy wooden base, the crowning jewel is the trendy exposed bulb design. Even better is the fact that the materials used to make this product are top-notch. The attached bulb itself is an Edison product and the metal and wood used here are only of the highest grade. The marriage of these two materials makes for a delightful contrast that fits into any decor out there.
Key Features:
Fitted with an E26 bulb base
Uses a 60-watt bulb
Exposed bulb design
Has a durable steel frame
Specification:
Brand

HAITRAL

Weight

1.9 Pounds
Old Factory Scented Candles for Men
Who said women held a monopoly on scented candles? No one? Well, just in case that notion has been flying around, this exquisite set debunks it. That leads to the next question; are you constantly having to prove your masculinity amidst an avid love for scented candles? That ends right now with this revolutionary product. Not only are these not your regular scents, but there's also a whole lot that's unique about the Old Factory Scented Candles for Men. The set itself contains a total of three unique scents; there's Straight razor, Leather as well as Mahogany.
Now, there's no doubt that these are unconventional scents that will give your inner sanctum that man-cave smell and aura. Another great aspect of these nightstand products is the fact that they are all-natural consisting of natural soy wax, authentic cotton candle wicks as well as top-notch fragrance oils. Furthermore, they are completely lead-free and as a result, they are totally safe for inhalation by people of age groups. Taking it up a notch, these are extremely durable candles, they have the ability to burn for a whopping 30 hours when handled properly. So, be sure to consult the accompanying literature in order to get the best out of it.
Key Features:
A set of three manly scented candles
Made using a natural soy wax
All-natural composition
Come in three different scents
Specification:
Brand

Old Factory

Model

8541842408

Weight

1.8 Pounds
In today's world where sleep is involved, there's an alarm clock close behind. Sure, your phone and smart devices can take care of that, but there's something about a good, 'not so old fashioned' alarm clock that makes all the difference. That exact product is none other than the JALL Digital Alarm Clock. Now, there's no need to go all the way back to that somewhat annoying ringing alarm clock, this model will surely suffice with all the modern features onboard. For instance, users have the luxury of setting up to three alarms at once, so if the first one does not do the trick best believe that the third one will do the trick.
There's also the addition of handy weekday mode, that will have your back through the workweek and let you snooze on the weekends. Enough about what it does, how will this product look on your nightstand? The great news is that this is not just an alarm clock, it's a statement piece. It will undoubtedly blend in perfectly with the decor of your room with its stylish wooden design. For a more personalized experience, this device allows users to adjust the brightness, so you can either leave it to function as a nightlight or dim it completely at night, the choice is yours.
Key Features:
Comes in a stylish design
Adjustable brightness
Equipped with a temperature/humidity sensor
Powered by USB charging
Specification:
Brand

JALL

Model

8541847906

Weight

11.2 Ounces
Eyekepper Men's Vintage Reading Glasses
This is not for everyone, but it is a functional product nonetheless. These are actual reading glasses completely approved by the FDA and a great choice in terms of nightstand essentials for men. Altogether, the Eyekepper Men's Vintage Reading Glasses is a 5 pack set of reading glasses that will make the best bedside companion for the optically challenged. They come fitted in standard frames and are made using a high-quality standard plastic frame as well as lenses and of course, spring-loaded hinges. It is useful to note that these glasses are not mixed powers and each and every specimen is as effective as the other. The five of them are fitted with lenses that are perfect for getting some reading done outdoors. Then, of course, the classic-shaped frames have to be mentioned seeing as they fit all faces. These are further complemented by the Spring-hinged temples which ensure that the glasses fit on your face flawlessly. Overall, the design makes it incredibly comfortable to sport these babies. The frame is above adequate and the lenses let in just the right amount of light. The cherry on the top is the look achieved with these, glasses can be both functional and stylish. You may also be interested in some of the best sunglasses from our list, so check them out.
Key Features:
It is a 5 pack set
The lens has a stellar light transmittance
Has a pupil distance of 59-63mm
Fitted with a casual frame
Specification:
Brand

Eyekepper

Weight

6.4 Ounces
Lemome A5 Wide Ruled Hardcover Writing Notebook
There's something quite profound about being in bed, as activity lessens and the body prepares to slow down thoughts are a bit more inspired. So, whether it's for a diary planner, a journal or even a note, everyone needs that handy piece of paper to write down a thing or two. The great thing about the Lemome A5 Wide Ruled Hardcover Writing Notebook is the fact that it is both practical and stylish. This among many other features make it one of the best modern nightstand room essentials out there.
The book itself is equipped with a durable exterior, so you can rest assured that all your scribblings are safe where you left them. There's also the functional addition of an elastic pen loop which is great when it comes to keeping your pen nice and safe. With that handy feature, the mystery of the missing pen is bound to become non-existent. Past the cover, this notebook equally maintains quite high standards. There's equally the addition of a tight band which goes a long way to keep all the contents secure within. Also, the sturdy binding of the pages keeps the individual pages safe by ensuring that they do not get ripped away from the cover. Yes, a smart device boycotts all these hitches, but there's something deep about writing by hand, it's not a lost art.
Key Features:
Fitted with an elastic pen loop
Firm binding of the pages
Equipped with thick paper
Fitted with a large band to keep it closed
Specification:
Brand

Lemome

Weight

15 Ounces
IDEAPOOL Genuine Rosewood Ballpoint Pen Writing Set
The pen, they say, is mightier than the sword and that is just about right seeing how far the written word can go. But, there's equally something incredibly convenient about having a writing pen handy whether it's in your car or when you're tucked in bed. Now, your run of the mill biro pen may do a lot for you, but why not throw caution to the wind and get something downright masculine and stylish? Even better is the fact that the IDEAPOOL Genuine Rosewood Ballpoint Pen Writing Set is a portal to a whole different time.
This is one of those nightstand essentials that come in the perfect vintage design. Its physical frame is handcrafted using high-quality wood material that stands out no matter where you place it. But, best believe that it is the perfect accessory to place by your bedside. It is encased in a matching black gift box, which is equally great for storing the pen itself. Anyone looking for specifics will be glad to know that the writing point measures 0.7mm and as such it offers up smooth writing. Furthermore, on a practical note, the pen also comes with a stainless steel black ink refill which offers a stress-free changing process.
Key Features:
Comes in a vintage design
Made of Rosewood
Ballpoint pen
Comes with a stainless steel black ink refill
Specification:
Brand

IDEAPOOL

Model

SG_B01KRDMYQW_US

Weight

4.8 Ounces
JACK BLACK – Intense Therapy Lip Balm
A night routine without some actual self-care is undoubtedly a bare one. All in all, there has to be something that's enriching your body, brain or soul by your bedside and the JACK BLACK – Intense Therapy Lip Balm ticks one of these boxes perfectly. Not only does this formula offer up complete protection from those pesky UV rays, but it also does wonders when it comes to things like windburn and all sorts of weather conditions, there's a lip treatment that will keep you protected. It makes use of a range of top-notch skin conditioners to take care of dry and irritated lips.
Now, this is definitely should be by your bedside, especially during those cold and dry seasons. Furthermore, it is packed with much-needed antioxidants as well as vitamin E and green tea extracts. These are already quite healthy on their own, and in this case, widen the range of protection this lip balm is able to offer up to users. They equally include ingredients that act as natural emollients. To get the best out of this product, it is recommended that users keep it close and apply it about 30 minutes before going out under the sun. Or simply have a go whenever the lips feel dry.
Key Features:
Contains antioxidants
Offers protection against extreme weather conditions
Has vitamin E and green tea
One part of a four-part regimen
Specification:
Brand

JACK BLACK

Model

JB93004-01

Weight

0.6 Ounces
YETI Rambler 26oz Vacuum Insulated Stainless Steel Bottle
That late-night sip of water is as precious as anything else, most especially when you do not have to get out of bed for it. Rather than heading to the kitchen in the dead of the night looking for something to quench your thirst, atm yourself with the YETI Rambler 26oz Vacuum Insulated Stainless Steel Bottle. There's no rule that says this container must hold water, by the way, so go ahead to store whatever it is that you want within the safe confines of the container. The great thing about this bottle is the fact that it matches the temperature of whatever you pour in it, in fact, it will keep the contents as cold or warm as can possibly be. Whether you take it along on your next journey or keep it on your nightstand, it's 100% functional.
The container itself is made of 18/8 stainless steel and is further equipped with double-wall vacuum insulation. So, you can rest assured that whatever you store within will stay within even in the case that some force or impact is included in the equation. Even better is the fact that this insulated water bottle comes in a no-sweat design, the temperature is completely sealed within and will in no way reflect on the outside.
Key Features:
Made of sturdy stainless steel
Comes in a no-sweat design
Equipped with double-wall vacuum insulation
Dishwasher safe
Specification:
Brand

YETI

Model

21071100001

Weight

1.2 Pounds
Profile Gifts 10 Inch Black Leatherette Valet Tray
Sometimes, it's less about the contents and all about the container and this happens to be one of those rare occasions. Now, from the get-go, this is a must-have for every man's nightstand, not only does the Profile Gifts 10 Inch Black Leatherette Valet Tray look great, but it creates order in a sea of chaos. It contains a total of four covered compartments and one uncovered one, which go a long way to ensure that all your beside tidbits are kept in an orderly fashion. In case, you are wondering what can go in this organizer, the answer is everything.
Users can store coins, keys, wallets, jewelry and even portable mobile devices here. This valet tray is fitted with a durable wooden frame that goes a long way to hold everything together. The wood is totally masked though and the interior is fitted with plush faux suede material. On the outside, it is completely made of a leather material that happens to be grooved with an attractive textured design. All in all, this is a nightstand essential that just keeps giving. Not only does it look good, but it equally ensures that your nightstand looks neat and organized.
Key Features:
It has 5 compartments
Equipped with a faux suede interior
Has an interior wooden frame
Mostly made of leather
Specification:
Brand

Profile Gifts

Model

810970015146

Weight

1.3 Pounds
The Art Of War by Sun Tzu
What you expose yourself to visually, mentally, physically and on a number of other levels matters a great deal. Even more so while you are tucked into bed, this theory applies more than ever. There's never been a better bedside read than The Art of War by Sun Tzu and even better is the fact that this wisdom passed down generations ago still applies. This read is sure to expose you to all that you need to navigate the ups and downs of everyday life. What makes it a whole lot better is the fact that the message is delivered in military lingua.
So, in the case that you're simultaneously looking for war strategies, the jackpot has never been this accessible. This clear and concise translation is mostly metaphorical in this day and time, but best believe that it is still as relevant as ever. Here, the war General of old, Sun Tzu, states and explains a number of practical principles that can be used to get by in everyday life and to equally come out on top in each case. The contents here transcend the boundaries of time (and space, if you're into that sort of thing) offering up a message that can be applied to every individual's life. For more great titles like this, check out our guide to the best coffee table books.
Key Features:
A concise read
Paperback version
Highly metaphorical
Not the full copy
mophie – Wireless Charge Pad
There are accessories that will hardly leave your side, and in some cases, they never do. One such item is a smartphone, it moves from your bedside to every other base touched throughout the day. In this wireless age, it is a lot easier to opt for a device like the mophie – Wireless Charge Pad to adequately power your phone before you step out. The pad itself makes use of the latest Qi wireless tech out there, so you can rest assured that you are keeping up with the times here. This platform has brought together two stellar brands; here, Apple and mophie have come together to create a very well-rounded product.
Not only does it offer up convenient usage, but it equally complies with Qi wireless charging standards. Cranking it up a notch, this device happens to have a very wide range of compatibility when it comes to Apple products. Not only do a cross-section of iPhones function perfectly with this, but Airpods are not left out as well. Even better is the fact that this device offers a whopping 7.5 Watt fast charge, this simply translates to the fact that it powers phones 50% faster than other options out there. Altogether, this is a highly durable and functional product. You may also be interested in some of the best wireless chargers from our list, so be sure to check them out.
Key Features:
Complies with Qi wireless charging standards
Happens to be Apple optimized
Charges 50% faster
Equipped with a TPU coating
Specification:
Brand

mophie

Model

4116

Weight

4.3 Ounces
Sign Up Now
GET THE VERY BEST OF GEARHUNGRY STRAIGHT TO YOUR INBOX