Best Strength Conditioning Books In 2022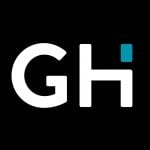 This product guide was written by GearHungry Staff
Last Updated
June 20, 2019
GearHungry Staff
GearHungry Staff posts are a compilation of work by various members of our editorial team. We update old articles regularly to provide you the most current information. You can learn more about our staff
here
.
GearHungry may earn a small commission from affiliate links in this article.
Learn more
To max out on your training, regular strength and conditioning sessions are key to turbocharging your all-round fitness and athletic performance.
Much more than simply lifting free weights to build muscle, the principles of strength and conditioning look at developing you as an athlete so you can improve your physical performance.  The result is a highly effective combination of stretching, speed, agility, endurance and core stability for the full package of strength training and aerobic conditioning that will take you from gym zero to training hero.
In an ideal world, you'll have a personal trainer to take you through the essentials and set you on the road to working out like a top athlete. But if time or budget is tight, or you just want to find out more, then why not check out our guide to the Best Strength and Conditioning Books that are currently flying off the shelves.
The Best Strength Conditioning Book
Strength Training Anatomy
Taking it straight back to the anatomical basics, Strength Training Anatomy gives all the essential intel on how your muscles can and should perform when you put them to the test.
As a guide to effective strength training, this is a must-read and a cracking page turner for the price. Fitness journalist Delavier has also created the remarkable illustrations for what is one of the best strength conditioning books and a total a classic for your bookshelf.
With his illustrations described as 'like having an X-ray for each exercise', this book gives you a unique insider look at the way both the superficial and deep layered muscles work and perform as you train. You also get an effective guide to the exercises and stretches you should build into your own strength and conditioning program, as well as a deeper understanding on results you can achieve.
As a weight training book, you get chapters that take each of your target body areas – from arms, legs and strong back to your abs and your butt – and show you in graphic muscular detail which exercises are the best to get you in ripped condition. Add in sections on how to avoid injury and you get a fascinating insight into safely training for strength that will also give you a deeper appreciation of your own body.
Essentials Of Strength Training And Conditioning
As one of the ultimate reference materials for the principles of strength and training, our Premium Pick is also currently one of the best strength and conditioning books out there. Written for the professional, this weighty tome is also accessible to the individual who wants to understand the science and take their strength and conditioning program to the next level. Now in its third edition, Essentials Of Strength Training And Conditioning is a book that has been tried and tested and is the go-to text for students studying for their Certified Strength and Conditioning Specialist (CSCS) exam. But that doesn't mean the amateur can't get the benefits.
There is a lot of dense information in this weight training book so you may need to google to get to grips with some of the concepts but bear with it and you will have a fascinating insight into how the professionals approach strength and conditioning. And with that extra layer of knowledge, it will also help you look at your own fitness program in a more scientific and outcome-driven way. For more great books you may want to add to your collection, check out our guide to the best self-help books for men.
Strength And Conditioning For Team Sports
If you're a coach, a personal trainer or a player yourself, then this informative strength training book will help you to see your team sport training in a more focused and scientific way. As one of the best strength and conditioning books for team sports, you really are on to a winner with Strength And Conditioning For Team Sports. Written in an engaging and interesting style, rather than as a dry technical manual, you and your players will get a lot out of what it has to say.
Its author is a top-level sports coach and has trained elite athletes over a range of sports, so has a lot of first-hand experience to bring to the table. He has written this book to help trainers and coaches to devise high-performance programs for team sports, which a focus on neuromuscular training and injury prevention. Using the latest sports science alongside practical applications, this book effectively takes you through performance testing, core stability, strength/conditioning and power training as well as agility and speed development. As a practical guide, it could benefit from more images and illustrations, but for any coach seriously wanting to get more out of their team's performance, this is one of the best strength training books and worth the investment. Our guide to the best business books features more amazing titles you may like, so check them out.
Science And Development Of Muscle Hypertrophy
If increasing muscle definition is your primary goal, then check out this strength training book focusing on muscle hypertrophy by leading expert Brad Schoenfeld. Defined as 'an increase in muscular size', muscle hypertrophy is one of the main outcomes of consistent and effective resistance and strength training. Renowned fitness author Schoenfeld takes the core concept and applies a range of science-based principles to produce an in-depth guide to increasing muscle mass. Aimed at professional trainers, as one of the best weight training books in this review, Science And Development Of Muscle Hypertrophy is also an accessible guide to the amateur who is looking at a more technical and focused way to get ripped.
You get the full science bit behind muscle development as well as the ways to create the most effective training program and in-depth detail on current nutritional guidelines to support muscle growth. All in all, an informative and well-written guide to how you can obtain optimal muscle hypertrophy for a strong and defined body to be proud of.
Designing Resistance Training Programs
Now in its fourth edition, Designing Resistance Training Programs is a go-to for athletes looking to explore the science behind the most effective resistance training programs. With both its authors working professors in sports science, you're in knowledgeable hands with what is one of the leading strength and conditioning books, although there is a lot of theory to get your head around. But your brain effort will pay off as what you get is an effective and proven route to taking your strength and conditioning training to a whole new level.
What we like about this book is that it takes all that science and applies it in the real world, with case studies and practical guides to incorporating the principles into your own program. And it doesn't just deal with resistance training in isolation but takes the principles and shows you how they should interact and complement other elements of your fitness work, including aerobic and interval training. OK, it's not a cheap strength training book – around 60 bucks for the hardcover version – but if you apply its ideas to your own training, you should reap the rewards. It also makes a perfect fitness gift for any enthusiast in your life.
Strength And Conditioning For Sports Performance
Straight-up on its core principles, Strength And Conditioning For Sports Performance is a workhorse of a strength training book that will add an extra science and performance element to your workout. With its matter of fact approach and clear explanation of the scientific principles that underpin strength and conditioning techniques, you also get a step-by-step guide to incorporating the exercises into your own training routine.
As one of our best strength and conditioning books, this is the all-rounder, covering strength, speed, endurance, agility and flexibility, as well as plyometrics (aka. jump training). It also has a nice 'coaching' tone and a sense of progression with your training and ultimately, the results you can achieve. You also get some inspiring contributions from leading specialists as well as Olympic gold medalists and sporting teams that are totally at the top of their game. Aimed at individuals working towards a professional coaching qualification, this strength training book is also relevant and beneficial to those looking to be their own personal coach in the training room. If you are also a camping enthusiast, be sure to check out our reviews of the best camping books.
Science and Practice Of Strength Training
Science And Practice Of Strength Training is a weight training book aimed at athletes and amateurs looking to target and refine their training program for optimum results. Written by two experts who have collectively trained over 1,000 elite athletes, you know you are in good hands with this informative tome.
The premise of this strength training book is simple – no one program works for one person all the time – and so guides you on a personalized journey to create a dynamic program to help you meet your own strength and conditioning goals. The intention is to give you the practical tools and know-how to tailor make a training program that matches your own experience and fitness intentions. It is a little dense on the theory so you will need to commit time to it, but as with any training program, time spent reading this insightful book will be worth it, for your fitness and conditioning ambitions, in the long run. To also be able to prepare some healthy meals, check out our top picks of the best cookbooks.
Strength And Conditioning: Biological Principles And Practical Applications
Recommended by Sir Clive Woodward, performance director of the British Olympic Association, this is a substantial strength and conditioning book that aims to give you practical ways to apply biological science to your workout. Despite its scientific credentials, this is very much a practical guide, allowing the reader to dip in to get fantastic tips for their own training as well giving you the information you need for a full-on research session.
For background, you get the latest research on physiological, anatomical and biomechanical aspects of strength and conditioning while there's an in-depth section on planning and monitoring a successful strength and conditioning program. The final section looks at the role strength and conditioning can play as a rehabilitation tool, with an additional focus on how a tailored program can be applied to individuals with a disability. As an effective introduction to the training concepts, Strength And Conditioning: Biological Principles And Practical Applications is one of the best strength training books, it is a great place to start, and it makes an excellent gift for the manly man.
High-Performance Training For Sports
For a great value strength training book that distils the strength and conditioning ethos followed by elite athletes, you need to check out High-Performing Training For Sports.
Intuitive to read and offering practical advice as well as sports-science backed research, this is a totally usable guide to how you can take your training to the next level, whether as an elite athlete or amateur in the gym.
If you are looking to increase your personal performance, then there's a host of information, practical guidance and evidence for you to tap in to, from optimizing your cross-training and turning strength in to speed, to how to generate effective anaerobic power. The result is a thoroughly informative read, and a tangible turbo-boost to your training program. For more products that will help you improve your performace, check out our guide to the best fitness trackers.
Advanced Strength And Conditioning
If you are a sports professional, a coach or personal trainer looking to add an extra element to your own or a client's training program, then this strength conditioning book is worth the time and effort.
With its advanced level approach to the principles of strength and conditioning and how they can drive forward performance results, Advanced Strength And Conditioning can be a bit of a demanding read but with a fundamental appreciation of the principles of exercise physiology there is a lot to gain. Focusing on the functional areas of strength and conditioning – from strength and power through to speed and agility – time spent with what we think is one of the best strength and conditioning books will return any investment when it comes to how you effectively train or look to take your clients' results to the next level. Plus, there is expert advice on the principles of training load, fatigue, injury prevention and recovery. A must-have reference for coaches or students.
Sign Up Now
GET THE VERY BEST OF GEARHUNGRY STRAIGHT TO YOUR INBOX