Best Chess Books in 2022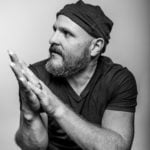 This product guide was written by Andrew Marshall
Last Updated
December 28, 2020
Andrew Marshall
Andrew Marshall is a writer, painter, photographer, and filmmaker. He primarily writes about the outdoors, though like most writers he's interested in just about everything. Andrew is a long-distance athlete with a passion for running and walking up and down mountains. Born and raised in the southeast, he now lives high in the Sierra Nevada with his wife and a freakishly large orange cat.
GearHungry may earn a small commission from affiliate links in this article.
Learn more
Chess is back, baby! Thanks to the combination of bored home-bound workers and The Queen's Gambit on Netflix, the game of kings is enjoying a resurgence not seen in quite a while. If you are new to the game or haven't played in some time, you've likely come on over here seeking out books for developing and sharpening your chess skills.
The best chess books feature clear illustrations, thoughtful teaching methods, and are by experienced chess players. We've got all of that in this buying guide to the top chess books. There are a few books on this list aimed at total newbies — these are the tomes you want to seek out if you don't know how the pieces move.
If you are past that point, you need a chess strategy book for beginners. This level of book will teach you some basic concepts and allow you to begin playing with confidence and thoughtfulness.
Once you start winning some games, pick up an intermediate chess strategy book. These books tend to be more technical but are an invaluable resource for improving your game.
Okay — break out your chessboard, set up your pieces, and scroll through our guide. The next move is yours!
The Best Chess Book
The Most Instructive Games Of Chess Ever Played: 62 Masterpieces Of Chess Strategy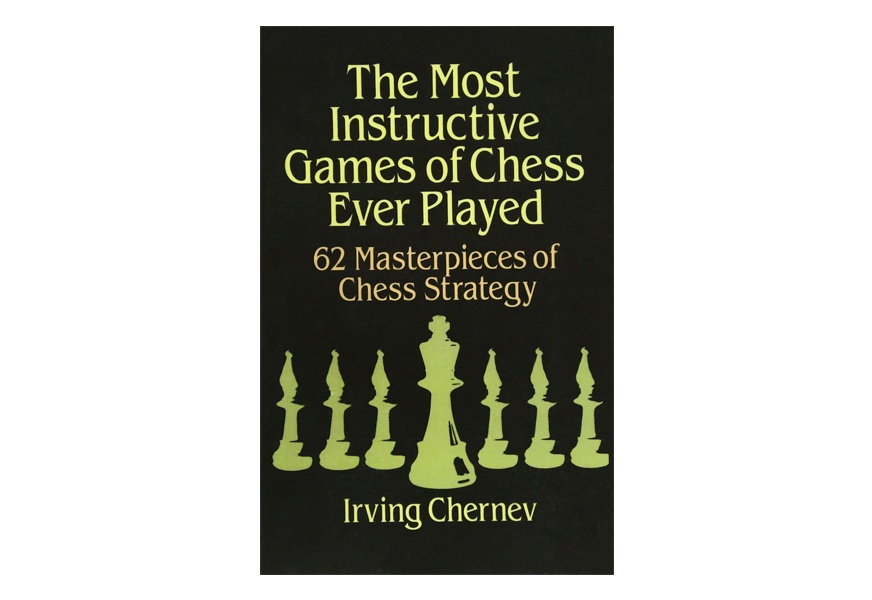 Our Best Choice packs a lot of knowledge into an inexpensive package. The Most Instructive Games Of Chess Ever Played: 62 Masterpieces Of Chess Strategy is not a book for beginners. You should have a knowledge of chess that transcends "I know how the pieces move" before you pick up this book. We recommend regular playing, an understanding of board positioning, and at least a rudimentary knowledge of openings and mates before picking up this chess strategy book.
But that said, once you are ready for this book, it can be an invaluable tool in your chess toolkit. It examines games by masters across modern chess history and notes strategy, tactics, and finishing moves. Each game represents a fundamental chess problem and its best possible solution, and each game is diagramed clearly. Any chess lover will appreciate it.
Key Features:
Improve your skills by studying classic games from the masters
Clear diagraming for easy understanding
Not for beginners
Simple Checkmates: More Than 400 Exercises For Novices Of All Ages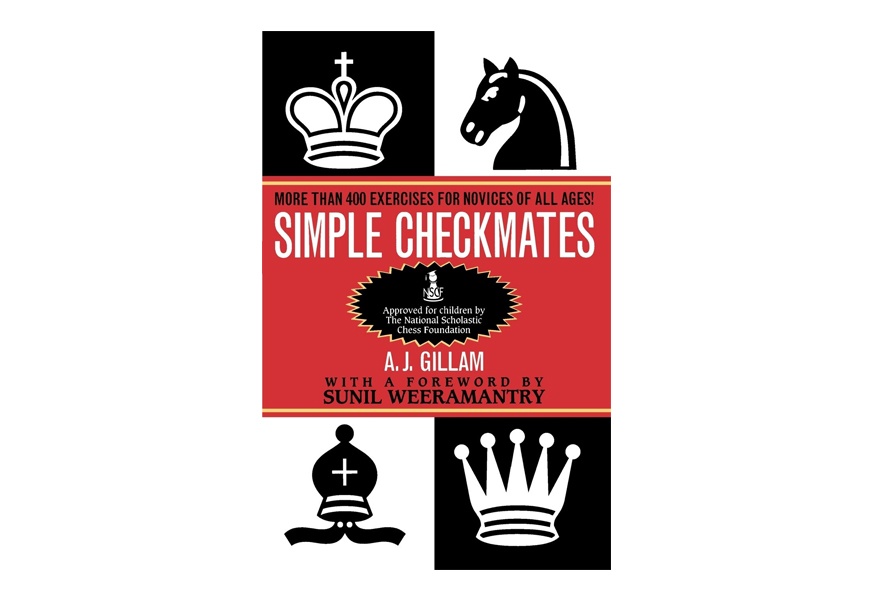 One of the most common problems beginner-to-intermediate players have is finishing a game. Most beginners start by learning a few openings and then developing the overall strategy and pressure tactics in the mid-game. But then they have trouble executing checkmates! Maybe they get beat too often to actually practice end-game techniques, or maybe they only know one or two ways to checkmate, but either way, it's a problem.
Solve it with Simple Checkmates: More Than 400 Exercises For Novices Of All Ages. As the name implies, this paperback from 1996 is chock full of exercises meant to improve the end game. It provides a chess position and asks the readers to find the moves that lead to checkmate–an invaluable exercise aimed at preventing blunders at crucial moments. And since it's aimed at chess novices, it's perfect for children or adults who are just taking up the game.
Key Features:
Great for beginners
430 diagrams
Specifically aimed at improving end-game tactics
How To Beat Your Dad At Chess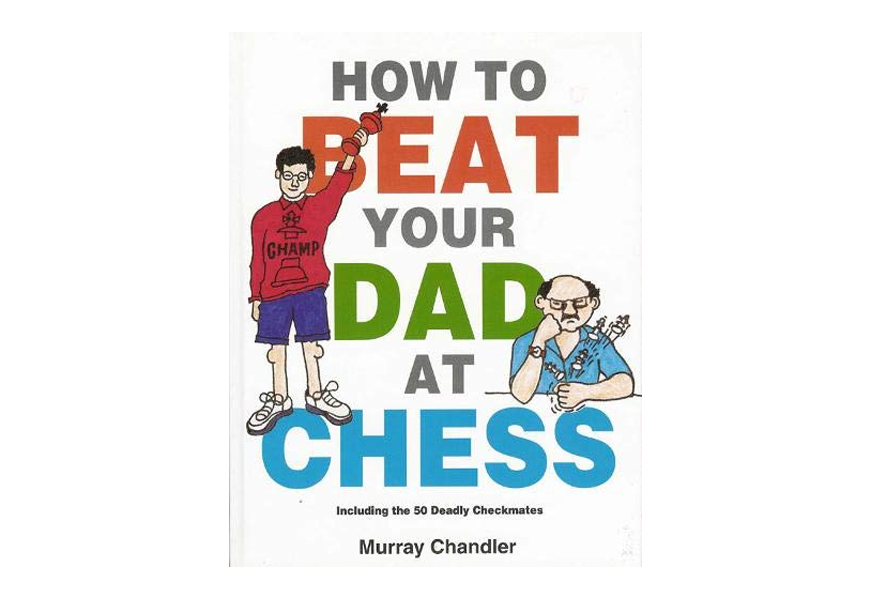 Playing stronger opponents is one of the best ways to improve at anything, chess included. When I was first learning chess, I lost fifty games in a row to my teacher before finally making some progress with a stalemate. I wish I'd had How To Beat Your Dad At Chess when I was learning! This hardcover by Murray Chandler is designed for players of all ages and meant to help you learn to beat opponents who are stronger than you!
Murray Chandler is one of the few chess players in existence to have a 100% winning record against chess legend Gary Kasparov, so he knows what he's talking about. He includes 50 checkmate scenarios, many of which have likely never been considered by intermediate players. This book may seem childish, but it's sure to improve the game of anyone who picks it up. Book lovers will also enjoy some of the top coffee table books from our list. Take a moment to check them out.
Key Features:
Written by a chess grandmaster
Designed to improve your game against superior opponents
Includes the 50 deadly checkmates
Chess For Beginners: Know The Rules, Choose Your Strategy, And Start Winning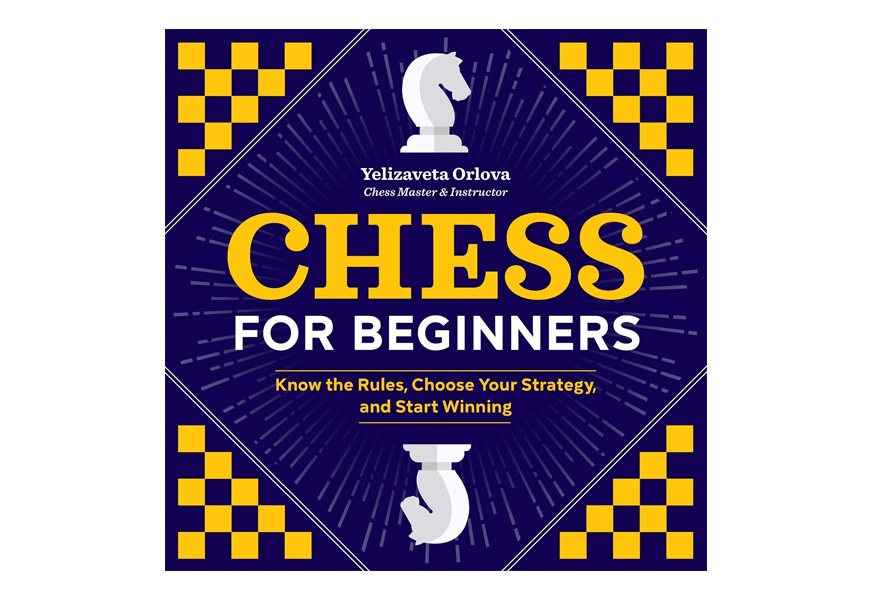 Chess can be intimidating and discouraging for beginners. It's easy to learn how the pieces move, but that's only a fraction of the knowledge a newbie needs to avoid getting crushed six moves into every game. Chess For Beginners: Know The Rules, Choose Your Strategy, And Start Winning is a perfect example of a book aimed at shepherding total chess neophytes into the realm of intermediate play.
Chess for Beginners will teach you how the pieces move and then give you ten basic strategies for approaching the game. After that, it presents ten tactics for propping up your strategies and winning the game. Players with more than a passing knowledge of the game will likely find this book too basic to be of much use, but it's a perfect stocking stuffer for players looking to dip their toes into the world of chess for the first time.
Key Features:
Written for beginners
Starts by teaching you piece movements
Also includes strategy and tactics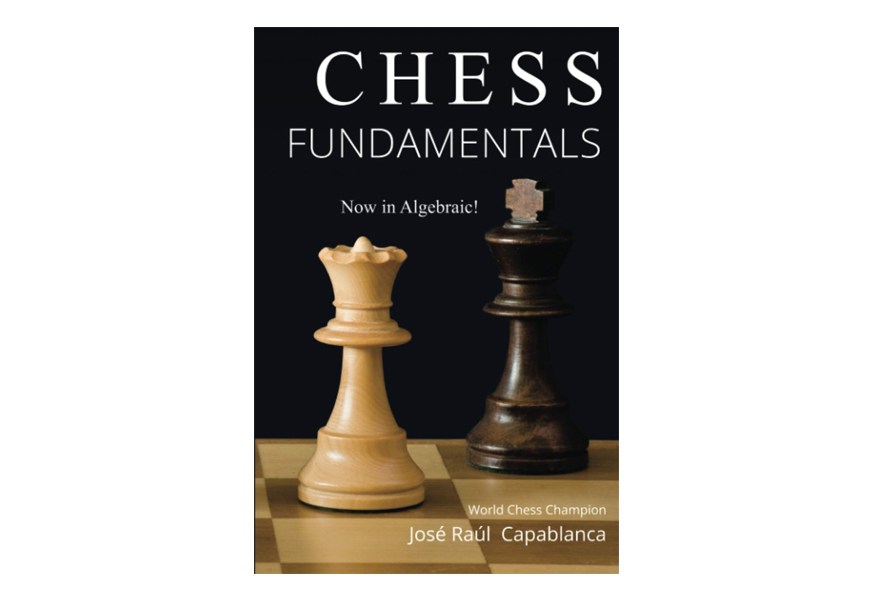 Want to learn the game from a chess World Champion? This paperback, written by Capablanca is another book aimed squarely at novices. Capablanca knows his stuff–one of his games appears in our Best Choice option (you know, the book lists 62 of the greatest games ever played).
Chess Fundamentals includes 14 fully-annotated games and explains techniques for the opening, middlegame, and endgame. This book has been around for a while and was likely studied by some of the chess masters currently playing the game. This updated edition has been converted to the modern algebraic chess notation system–a crucial way of reading the game that every novice player needs to master. Chess fans will also love these cool chess shirts from our list. Don't miss them.
Key Features:
Written by Capablanca – a World champion chess player from the 1920s.
Freshly converted to modern algebraic chess notation system
Includes 14 fully annotated games
1001 Chess Exercises For Beginners: The Tactics Workbook That Explains The Basic Concepts Too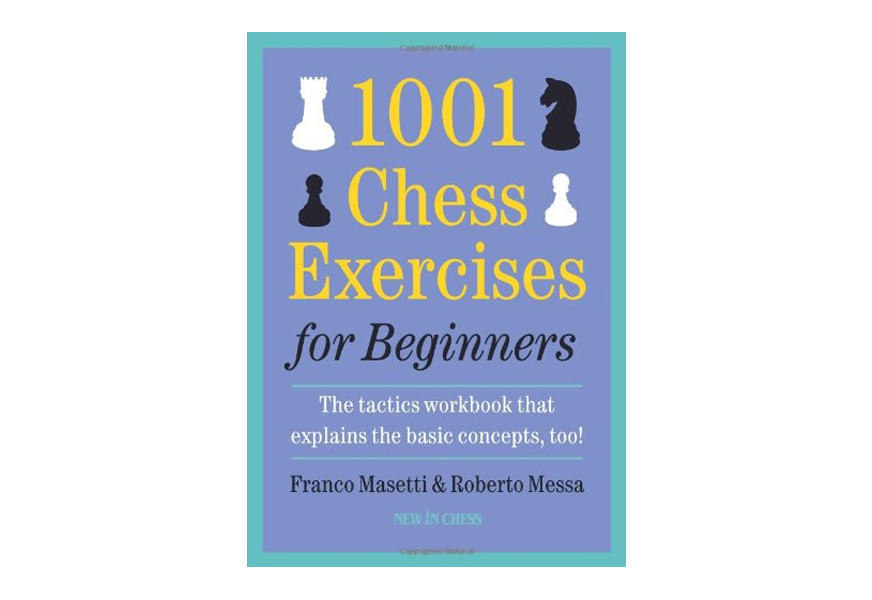 A strategy is all well and good, but it's tactics where a chess game lives and dies. Solving puzzles and understanding tactical combinations will improve your chess game dramatically, and that's what 1001 Chess Exercises For Beginners: The Tactics Workbook That Explains The Basic Concepts Too hopes to help you accomplish.
This book, written by Franco Masetti and Roberto Messa, walks you through over a thousand chess puzzles aimed at novice players and explains the concepts at work. It's not a book that will teach you how pieces move, so you should have at least a rudimentary understanding of the game before you pick it up. But it can take a medium-level beginner into a higher plane of chess playing very quickly, and for that reason, it's an essential part of any novice's chess library. You may also be interested in some of the top-rated productivity books from our list. Take a moment to check them out.
Key Features:
1001 chess puzzles
Sharpens tactical skills
Helps with pattern recognition and combinations
Specification:
Author

Franco Masetti & Roberto Messa
Bobby Fischer Teaches Chess
Bobby Fischer was arguably the greatest American chess player who ever lived. He also struggled with mental health and had quite a few unfortunate things to say about minorities, falling prey to baseless conspiracy theories and financial troubles in the latter half of his life. None of that reduces the value of this unique book, printed in 1982 when Fischer was at the height of his fame and prowess. Bobby Fischer Teaches Chess is a masterclass in chess instruction, working you methodically through a series of exercises that will sharpen your skills and work you towards the masterful, global view of the game that Fischer was famous for.
Fischer had a famously bizarre mind (he once made up his own rules for chess because he felt the standard rules were too easy for him), and this book reflects that unique way of thinking. It is printed in such a way as to hide the answers to the problems, allowing you to honestly consider each challenge and only move on when you've succeeded. What this means in practice is that every left-hand page is printed upside down. When you work through all the right-hand problems, you have to turn the book over and work your way back to complete it! You will find more interesting titles by browsing our list of best-selling camping books.
Key Features:
Written by American grandmaster Bobby Fischer
Designed for beginner-to-intermediate players
Unique printing strategy keeps you honest as you work through the book
Chess For Beginners: A Complete Overview Of The Board, Pieces, Rules, And Strategies To Win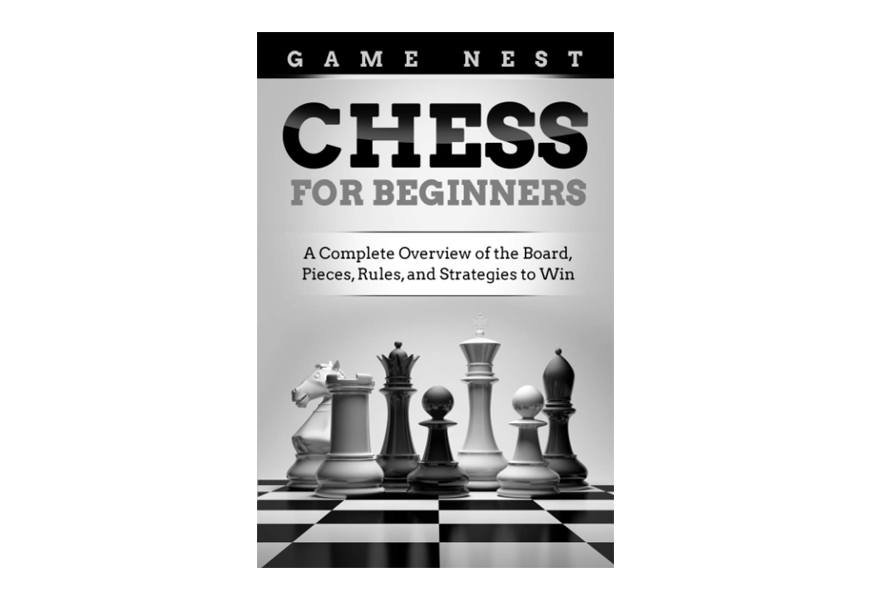 If you are looking for an inexpensive way to jump into the world of chess, this might be the option for you. Chess For Beginners: A Complete Overview Of The Board, Pieces, Rules, And Strategies To Win is (as the title implies) a basic chess primer designed for raw beginners. The best thing about it is its price–you can get it for cheap on your Kindle, or for free if you subscribe to Amazon's Kindle Unlimited program.
Unlike many of the books on our list, this one isn't written by a recognized chess player or teacher, so it's probably best used as a supplement to other, more reputable sources.
Key Features:
Written for raw beginners
Available cheaply on kindle
The Complete Book Of Chess Strategy: Grandmaster Techniques From A To Z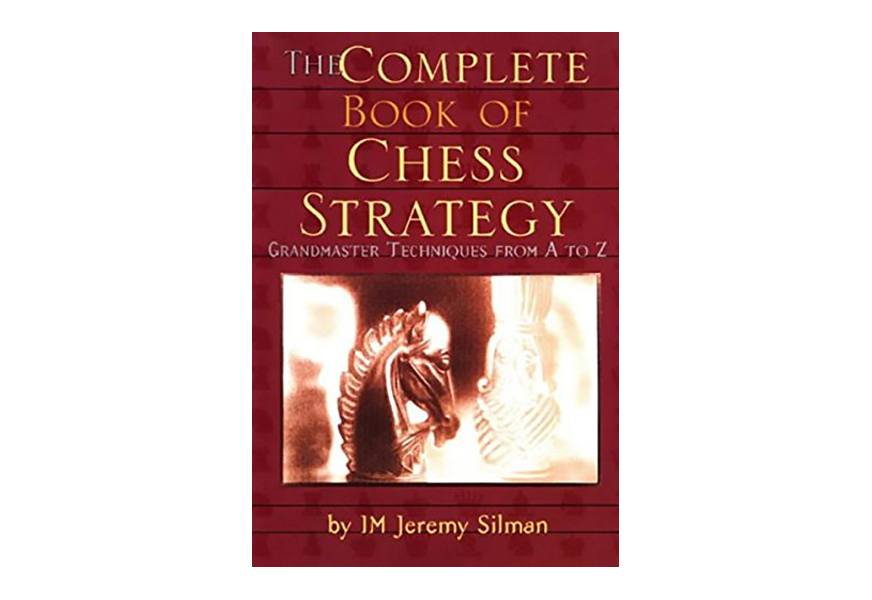 Here's a cool book that can take your chess studies to new heights. The Compete Book of Chess Strategy: Grandmaster Techniques From A To Z is designed to supplement other chess resources. It excels at this goal because it's in alphabetical order, allowing you to further research tactics, strategies, and concepts as you come across them in study and play. That's quite a tool, and one I plan on adding to my own chess library as soon as possible!
It was written by Jeremy Silman, an International Master and author of over 36 chess books. He's also the guy who planned out the chess scene in the first Harry Potter movie–which might be an intriguing hook for the young chess player.
Key Features:
Organized like an encyclopedia of chess concepts
Designed to supplement other chess resources
Written by an accomplished chess player and author
Logical Chess: Move By Move – Every Move Explained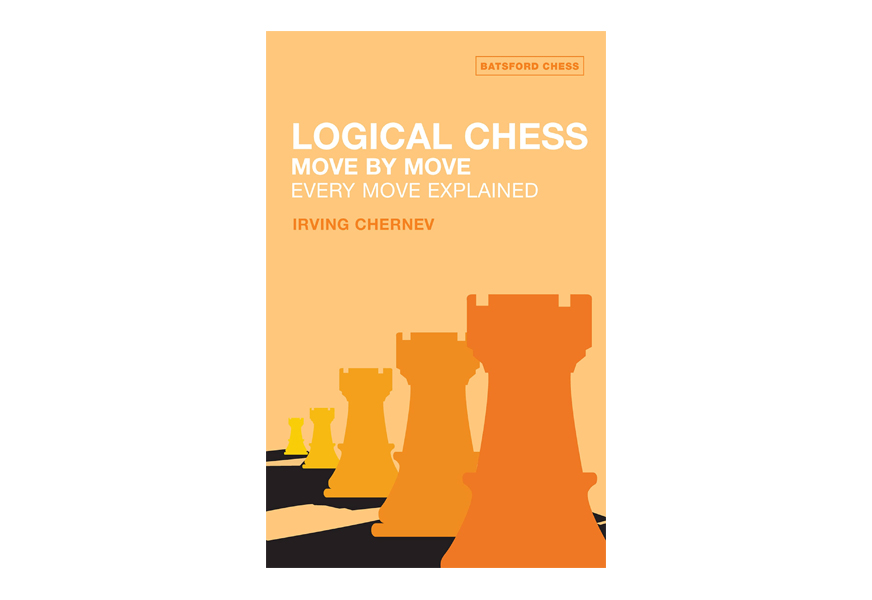 So you've learned how the chess pieces move around the board. Now what? Well, you could do worse than play through the 33 games featured in Irving Chernev's Logical Chess: Move by Move – Every Move Explained. This book will appeal to those who seek reason and motive behind every move and will ground new players in that most hallowed of chess concepts: economy of movement.
If Chernev's name sounds familiar, that's because he wrote our Best Choice selection as well. We'd recommend pairing this book with resources that talk more broadly about tactics and strategy, that way, you get a top to bottom understanding of the game. If you are interested in professional self-improvement, be sure to read some of these helpful business books from our list.
Key Features:
Written by renowned chess author Irving Chernev
Updated into modern algebraic chess notation
Explains the logic and motivation behind each move in 33 games
The "for Dummies" series is probably the most iconic and well-recognized set of self-help books on the market. The books cover everything from taxes to yoga, so it's no surprise that there'd be a Chess For Dummies book in the series.  It's been around for a while (I have it sitting in my chess library), but the concepts explained aren't out of date. In classic Dummies fashion, the author works you through the game from basics to advanced concepts.
The paperback is a little pricey, but the usefulness of this book offsets the cost. It's comprehensive and approachable in a way that few chess books are and is a great starting place if you are just beginning your journey with the game. For more awesome products for chess fans, check out our guide to the top-rated travel chess sets.
Key Features:
Comes from a successful pedigree of self-help books
One of the most approachable books on our list
Starts with the basics and moves you through to advanced tactics and strategy
Chess Openings: Theory And Practice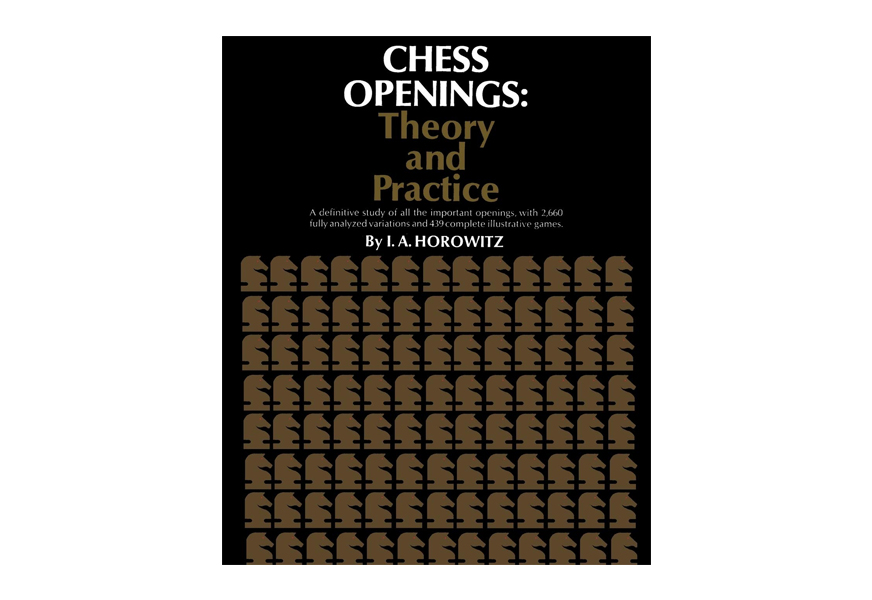 Chess openings are romantic. They have cool names, associated players, long histories, and it's fairly easy to learn a few and open your games with a plan and a strategy. Chess Openings: Theory And Practice will take your openings to a new level by presenting openings, both classic and obscure, and explaining the logic, philosophy, and strategy at work behind each. The book has a lot of good press from champion players and would make a valuable tool for intermediate players looking to add some variety to their games.
I don't recommend it for beginners because it isn't wise to get too carried away memorizing openings when you first start out (it's far better to spend time understanding basic chess concepts, strategies, and tactics). But if you've developed a love for the game and are ready for some next steps, it's hard to go wrong with this volume. For the youngest players, we have prepared a selection of top chess sets for kids on the market. Don't miss them.
Key Features:
Describes the thinking behind dozens of classic openings
Contains fun facts about the history of the openings
An invaluable tool for intermediate players
Chess Book FAQ
Q: What are the best chess books for beginners?
A: The answer to this question depends on your definition of a beginner. If you don't know anything about chess, including how the pieces move, you need to seek a book that will start you with the absolute raw basics. For this, we suggest a book written in the last thirty years or so, as thinking about how to teach chess has evolved fairly recently. Recent books also have clearer diagrams and user-friendly illustrations than some of the classic chess books, especially those written before the turn of the century.
If you've played a few times and know how the pieces move but not much else, you are still a beginner. In this case, we recommend a book that focuses on strategy and tactics.
Q: What is the best chess strategy book?
A: The best chess strategy books are ones that ask you to solve chess puzzles (scenarios that illustrate common chess principles) and then provide an annotation or explanation of the solution. Hands-on experience is the best way for most of us to learn.
It can be easy to get bogged down when learning chess, based on the mistaken assumption that chess is all about thinking 30 moves ahead. Some of the great chess geniuses in the world might think like that, but chances are you, like most of us, aren't one of them. The rest of us mere mortals should seek out books that focus on basic concepts and then encourage our creativity to implement those concepts.
Q: How can I learn chess strategy?
A: First things first–get one of the books off this list. You should also start playing right away. Now is a great time to learn the game, because everybody's home. Get a free Chess.com membership, download the app on your phone, and start playing! When you make mistakes (and we can guarantee that you will), pull out one of the books from this buyer's guide, and see if you can figure out where you went wrong.
Repeat as necessary, and remember that this is supposed to be fun! Don't get frustrated if you lose — that's how you get better.
Sign Up Now
GET THE VERY BEST OF GEARHUNGRY STRAIGHT TO YOUR INBOX