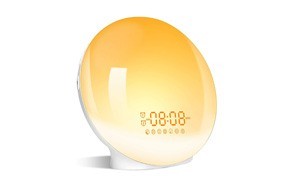 LBell Colored Internet Radio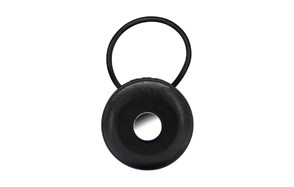 Anker SoundCore Internet Radio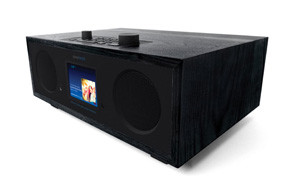 Grace Digital Encore+Smart Speaker and Internet Radio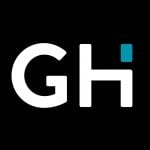 Even though there is a wide variety of options when it comes to media consumption today, radios are still one of the best ways to get information. Further, with the ubiquitous nature of the web, internet radios have become a must-have gadget for radio fans. Whether you are after a bedside internet radio gadget or a daily commute/traveling companion, there is no shortage of brands and products from which to choose.
What sets a product apart is not only how well they fulfill their primary purpose, but also their additional benefits. Here we have compiled a list of the best internet radios that not only give you access to stations like iHeartRadio or Sirius XM but also help improve your daily routine.
The Best Internet Radio
Internet Radio Buying Guide
If you are on the market for internet radio, like everything else we acquire for ourselves, the essential qualities to look out for depends on your priorities. For some, it is radio channels; others look at sound quality or battery life. The point is when buying an internet radio, there are a few factors to consider, and below are some of them.
Features to Look for in Internet Radios
Look Out for the Speakers - The improvement in audio technology means you can get a lot for your buck when it comes to speakers these days. For most internet radio brands, this fact reflects in the sound quality found even in the thriftiest products.
However, when you are on the lookout for one, you might want to focus on radios with stereo speakers or broadband speakers. Internet radios with either of those produce loud, crisp sound.
Battery or No Battery? - There is no fundamental difference in performance between internet radios that have a battery and those that do not. The decision depends entirely on how you plan on using it. If you plan on moving around with your radio, buying one with a battery is the obvious choice.
However, if you prefer a radio with a battery, you need to look beyond the battery size and focus on the number of usable hours from reviews. For radios with a battery size of 2000mAh above, you can expect to get up to 6-7 hours of use out of them after a full charge.
WiFi or Ethernet? - Because of the fading nature of Ethernet, internet connectivity in public use, WiFi has become the default way to connect to the internet. However, you don't have to choose – radios with Ethernet typically come with a WiFi option.
Note - Be sure to buy a product with strong WiFi performance. Not every WiFi connection can handle high-quality audio streaming. You should get products with second-generation WiFi and above.
Is Bluetooth Necessary? - For basic use, not really. Unless you are buying a radio with a limited number of radio channels, the thousands of stations that come with a radio are usually enough for most users. However, Bluetooth connectivity is a way to expand your device's access through smartphone apps.
Aside from that, having Bluetooth also means playing your music through your phone via apps like Google Music, Spotify, and Apple Music.
Quality of the Build - There are plenty of cheap internet radios, and their low cost often indicates a low-quality build. Wood designs tend to outlast their plastic competitors.