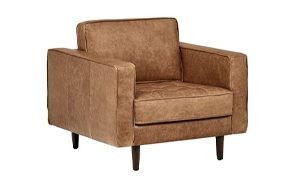 Rivet Aiden Tufted Mid-Century Accent Chair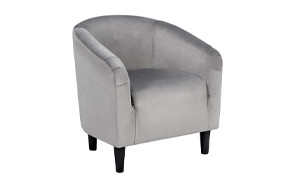 YAHEETECH Velvet Accent Chair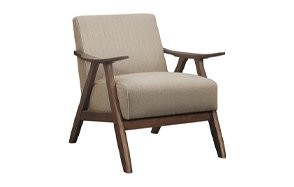 Lexicon Fabric Accent Chair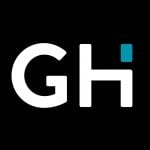 The best accent chairs are an easy and stylish way to make a statement for any room and compliment your sofas and couches. Whether it's your living room, office, bedroom, or study, you can find the perfect accent chair to suit the decor.
And why wouldn't you? Accent chairs boast comfort and class, and unlike many other types of chairs, they come in a variety of shapes and styles while still maintaining the quality appeal that makes them such a popular choice. With a plethora of colors, materials, styles, and more, you will find a chair ideal for any place in the house.
Whether you're looking for comfort or class, or even a bit of both, the perfect accent chair for you will guarantee you're never sitting awkwardly again. Today, we've collected the very best around that boast enough versatility and variety to ensure your days of seeking comfort are over.
The Best Accent Chair
Accent Chair Buying Guide & FAQ
Features to Look for in Accent Chairs
While all the best accent chairs have something to entice you, some options may not be exactly right for your situation. Consider these essential key features to find the best accent chair for you.
Material - The quality of the upholstery material is a hugely important feature regardless of the type of chair you buy. You want something comfortable, but also durable and easy to clean and maintain. Accent chairs come with a range of potential materials, including velvet, leather — genuine and faux — and cotton linen. The type of material may also dictate the color, something else you'll need to consider.
Besides the material color, consider the frame and leg material. These are typically metal or wood. Durable metals like iron are a superb choice, especially if you're looking for substantial weight capacity, and solid wood, ensuring stability.
Size - You can get both large and small accent chairs to suit how much space you have available. Space is perhaps the first thing you'll need to consider as, while many accent chairs are compact, they can still take up more room than you expect. Selecting a chair that fits comfortably into a free area in your living room or bedroom will make it easy to move around and prevent the room from feeling cramped.
The size also dictates whether you'll be able to sit in it comfortably, especially for anyone tall or with a larger build. Make sure that your chair isn't just another ornament, but useful, too.
Style - One of the most appealing reasons to purchase an accent chair is because they come in various styles. You can find accent chairs with arms, as well as accent chairs without them. There are high-back chairs, low-backed chairs, but also wide and thin chairs.
As they provide an elegant appeal to your home, most chairs follow a similar overall look. There is a mid-century kind of design, but even this offers enough room for interpretation. Whether you want to match your current furniture or stand out from the crowd, there is something for all preferences and needs.
Comfort - Comfort is a crucial feature of any chair, whether you're sitting, lounging, leaning, or even taking a quick snooze. You'll need to consider the cushion padding, with high-density foam being the most appealing option due to its forgiving nature, especially when sitting for long periods.
However, you'll also need to think about the depth of the chair and the height of the back. These are other factors that can impact comfort. It's also worth considering whether you'd prefer a chair with arms or not. Armed chairs can provide support if you're reading, but armless accent chairs give you slightly more freedom and don't make you feel so boxed-in.
Accent Chair FAQ
Q: What is an accent chair?
A: An accent chair is more than just a chair. It adds some class and elegance to any room, and the compact design means it is suitable for any room. Unlike a sofa or armchair set, they are single items, so you're unlikely to find multiple packs. However, this is the point. Rather than have matching furnishings, the unique design of accent chairs makes them stand out wherever you put them.
It is the uniqueness that appeals to many people. You can use them as an additional chair to put in the living room, but they also work in your home or regular office. Some people even keep them in hallways, even if they are never in use, they add something different, allowing you to show off your personality.
Q: How tall should accent chairs be?
A: The standard accent chair comes with a low back, but this is not a hard-and-fast rule. Some models come with high backs, which provide the best support, especially if you're sitting down for a while.
If you're looking for a general chair functional for a range of needs, including sitting in but also a place to drape clothes after an exhausting day, you'll need the average seat height of 16 to 18 inches. This height gives you the most versatile option, as it won't be too high that your legs dangle when sitting down, and it will also fit comfortably underneath tables.
If you need to add a place at the table, an accent chair of this size will be the perfect candidate while still providing plenty of legroom.
Q: What is the most comfortable accent chair?
A: You don't want an uncomfortable chair, so make sure you find one that you or your guests can sit in and relax for a long time, whether you're kicking back and reading a book, or a visitor needs to sit in to socialize.
The most comfortable accent chair is a matter of preference. It will depend on several factors, including your height and build and the size and depth of the chair and the cushioning and cover material.
Soft materials, such as plush velvet, will be more comfortable and forgiving on the skin, and a soft cushion inside enhances comfort. Conversely, leather accent chairs may not be suitable for humid days, no matter how squishy the cushions are.
Q: How do you choose an accent chair?
A: We can't tell you how to choose an accent chair entirely, but we can give you a nudge in the right direction to make sure you find one perfect for whichever room or environment you want to put it in.
When deciding which chair is the right one for you, you can consider the range of distinct features we've mentioned. The most crucial factor to think about, however, is how it will fit in with the rest of your decor.
You might want to pick a chair that blends in perfectly and matches your existing style. Or you may prefer a bold, contrasting alternative.
It's also worth thinking about how you will use the chair. Many people don't use accent chairs for sitting in; instead, they function as decor. However, you still want a chair comfortable to sit in, so this should always be a priority if you need to find extra seating for guests.
Sources
Picking The Perfect Upholstery Fabric - Fabric Blog