Best Longboards In 2022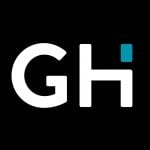 This product guide was written by GearHungry Staff
Last Updated
May 28, 2020
GearHungry Staff
GearHungry Staff posts are a compilation of work by various members of our editorial team. We update old articles regularly to provide you the most current information. You can learn more about our staff
here
.
GearHungry may earn a small commission from affiliate links in this article.
Learn more
The longboard is something that anyone can get involved with, and much like it's not-so-distant cousin, the skateboard, it becomes more fun to use the better you get. The best longboards for both beginners and anyone with more experience provide everything you could need. They boast excellent construction with premium wood and additional materials, while the wheels give you a smooth and enjoyable ride. Longboards also offer sturdiness and flexibility that you don't even find with skateboards. Any adrenaline junkies who love to pick up speed and get around a little differently needs one of these longboards in their life, and we've selected the very best of the bunch.
The Best Longboard
Quest The Super Cruiser Longboard
The perfect choice for anyone who wants to get the most from the best longboards, the Quest The Super Cruiser is 44" long and constructed using the highest quality multi-ply hardwood maple and bamboo combination.
The Pro Style design means you have all the benefits of being the best without all the hours of training, while the 7 speed bearings give you fantastic acceleration while still maintaining that vital control that keeps you, and everyone else, safe. It also comes with an original abstract design that's great to look at, not that anyone will catch it as you fly past. Of course, you will need some awesome skateboard shoes, too!
Key Features:
44" long
Multi-ply hardwood maple and bamboo
Pro style
Genuine ABEC 7 speed bearings
7" aluminum trucks
Original abstract graphics
Specification:
Brand

Quest

Model

QT-NSC44C

Weight

9.9 Pounds
Teamgee Electric Longboard
The Teamgee Electric Skateboard is an ideal option if you just want to get around with ease and aren't concerned with doing tricks or showing off to your friends.
At 37" long, it's not the largest longboard you'll find, but the 0.59" thickness provides excellent stability for both experts and beginners. On top of this, it's easy to control, while the wireless remote allows you to operate it with ease wherever you go. The board itself is durable, constructed using fiberglass and Canadian maples, and as long as you take care of the battery, the whole thing should last you a long time. If you love the challenge of different terrains, check out our list of the best off-road skateboards.
Key Features:
37" long
0.59" thick
Stable and easy to control
10 ply Canadian maple 1 ply fiberglass
Wireless remote control
Maximum 200-pound weight capacity
Specification:
Brand

Teamgee

Model

B07GGTR2X6

Weight

14.55 Pounds
ReDo Skateboard Co. San Diego Palms Longboard
If you're looking for the best Longboard with the best value, the ReDo Skateboard Co. San Diego Palms Longboard is exactly what you need. It's the perfect choice for beginners and comes complete with an easy to maneuver design that includes 5" Geo full aluminum tracks and ABEC 7 speed settings. Furthermore, the hardened axle provides durability, while it's smooth 88A blushing boast a spectacular user-friendly style.
The custom wheel wells are something else to keep in mind, as this allows you greater control over where you go, when you turn, and how sharp your turn is, ensuring you get to grips with riding as quickly as possible. And with a handy skateboarding bag, you can bring everything you need on every ride.
Key Features:
34.5" long
5" Geo full aluminum trucks
Hardened axle
ABEC 7 speed bearings
Smooth 88A medium blushings
Custom wheel wells
Specification:
Brand

ReDo Skateboard Co.

Model

503881-1SOC

Weight

5.14 Pounds
Yocaher Complete Kicktail Longboard Cruiser
With a 40" length and heavy-duty trucks, the Yocaher Complete Kicktail Longboard Cruiser will get you around town with ease. It's ready to ride as soon as you take it out of the box, and with Black Widow grip tape, you can feel stable with every ride.
It's fast, but not so fast that you feel you're losing control, while the 8 ply maple construction delivers excellent durability while maintaining a flexible feel. Really, it's a longboard cruiser that can do it all. Ideal for riding to work, to the store, to the park, or to school, you can feel confident every time you get onto the board. You might also want to try some of these retro roller skates! 
Key Features:
40" long
71mm wheels
7" hanger aluminum trucks
ABEC 5 speed bearings
Grip tape
8 ply maple construction
Specification:
Brand

Yocaher

Model

01061K-Black-40

Weight

8 Pounds
Yocaher Professional Complete Drop Through Longboard
The name might say it's Professional, but the Yocaher Professional Complete Drop Through Longboard is one of the most accessible options we've selected. It is dedicated to ensuring that everybody can enjoy the sport, and this is clear with the premium but affordable parts used to construct it.
The Black Widow grip tape keeps your feet firmly in place, similar to an electric skateboard, while the 70mm wheels and aluminum trucks make it comfortable to ride across a range of surfaces. To ease any fears of falling, it delivers increased stability, so even if you're getting onto it for the very first time, you have nothing to worry about, as long as you take it slow, that is.
Key Features:
41.25" long
ABEC 7 speed bearing
Black Widow premium 80A grip tape
Aluminum trucks
70mm wheels
Increased stability
Specification:
Brand

Yocaher

Model

DT-Black

Weight

9 Pounds
Landyachtz Switchblade & Ten Two Four Longboard
Unlike other options, the Landyachtz Switchblade & Ten Two Four Longboard is available in a variety of sizes so that everybody can find the perfect board for them.
Using fiberglass and Canadian Maple construction, you can enjoy dependable and long-lasting quality, while the drop through and dropped platform provides that essential stability when you're speeding downhill, and this fills you with the confidence that you are unstoppable. The radical conclave is another great and unique feature, and with durable fixing, combined with cool geometric decor, it's definitely something to consider. If you want to try something even more exciting, browse our list of the best hoverboards.
Key Features:
Various sizes
Canadian maple and fiberglass construction
Drop-through and dropped platform
Radical concave
Stable riding
Durable fixings
Specification:
Brand

Landyachtz

Model

B085VLKKQL

Weight

6 Pounds
Alouette Phoenix Ryders Electric Skateboard Longboard
Our final and premium choice for the best longboards is the Alouette Phoenix Ryders Electric Skateboard Longboard. It's shorter than other options, but it still comes with fantastic construction and features that make it an attractive option for anybody.
The 7-layer maple deck is marvelously reliable, and this also hits the sweet spot between flexibility and sturdiness. As for safety, the regenerative braking is secure, and you can get a total of 14 miles from each charge. The remote is easy to use, and even though you can't pull out any tricks, you'll suddenly found any journey is made much faster, and much more convenient, too. If you want an option more suitable for daily errands or going to work, here are some reliable and fun adult scooters you can choose.
Key Features:
32" long
7 layer maple deck
Flexible and sturdy
Regenerative braking
14-mile range
Ergonomic wireless remote
Specification:
Brand

Alouette

Model

B01MZC8DCR

Weight

8.82 Pounds
Longboard Buying Guide & FAQ
Features To Look For In Longboards
Material - Most longboards are constructed using maple ply, although there will sometimes be a hybrid construction that also uses bamboo or fiberglass. The number of boards, or veneers, will determine how heavy the board is, and the heavier the board, the most cumbersome it can be to ride.
These materials are usually the cheapest, but if you are experienced with longboards, then investing in fiberglass boards will be your best bet.
Flexibility - While the number of veneers will affect the weight, it can also affect flexibility. As you'd expect, more boards mean it is less flexible. The flexibility you choose depends on your skill level and your riding style. Soft boards are good for shock absorption, while medium flex will provide stability when going fast. Stiff boards with little flexibility are stable when riding quickly, but they can be uncomfortable when riding on bumpy surfaces.
Wheels - There are two primary wheel shapes you will encounter: round lip and square lip. Round lip wheels are the same as what you see on a regular skateboard. The edge is rounded, which means there is less traction when turning. This makes them excellent for freestylers, but they may not be stable enough for beginners.
Conversely, square lip wheels ensure increased road contact and better resistance. They can, however, still slide once broken in, making them useful for cruising.
Style of Riding - Different people prefer different riding styles. The styles of riding for longboards are Cruising and Carving, Downhill, Freeride, and Freestyle.
Cruising and Carving is about as close as you'll get to an 'everyday' longboard. They are great for getting around town. Downhill riding is exactly how you would expect it to be. These boards are specifically designed to make it stable and safe to ride down a steep slope. As for Freeriding, these are similar to Downhill but also offer the means to go off-road, up curbs, and sliding. Finally, a Freestyle board allows you the most creativity. They encourage tricks and sliding, but perhaps aren't suitable for your everyday ride.
Longboard FAQ
Q: What is a longboard?
A: Longboards skateboard models are extremely similar to the standard skateboard you used to ride to school or at the park imitating Tony Hawk. Despite this, their actual history is related closer to surfing, and they were developed as an alternative activity for when the waves weren't good or exciting enough.
Still, most people will compare them to skateboards, and while there are similarities, they share a few key differences.
The most obvious difference is that, as the name suggests, a longboard is, well, longer than a skateboard. But why should this matter? Due to the length, longboards are easier to ride and control compared to skateboards, which are usually several inches shorter than the best longboard. This means they are a brilliant choice for beginners, as they minimize the chance of losing your balance, which can be a severe mental block in getting the most out of riding.
Furthermore, while skateboards are a useful way of getting around town, most people ride them intending to learn tricks and hitting the local skatepark, or even anything they think they can grind along or ollie over. Conversely, a longboard acts better as something to cruise downhills. The shape and the wheels also make longboards faster, while the length allows for more freestyle creativity, allowing riders to step back, forward, and adjust their posture with more confidence and versatility compared to a skateboard.
Q: Why should you buy a longboard?
A: Why shouldn't you buy a longboard is the real question.
Longboards are a fantastic way to get around town, even if some people, mainly dinosaurs who hate fun, consider them a little too juvenile. They are a solid alternative to riding a bike, scooter, or taking a skateboard, and if you're heading down to the beach or park to meet friends, longboards are better than driving as long as you're not too far away.
Another reason to buy a longboard over a skateboard, scooter, or bike is that longboards are easier to master, which means you will get more out of them. After you've mastered riding a longboard, you can decide if you want to move onto the more complicated skateboard or stick to what you know.
As they are easier to ride, you can also feel more confident on them, and that means you will have more fun while also minimizing the risk of falling off and injuring yourself or pedestrians. If you live somewhere with plenty of hills and interesting scenery, longboards are an excellent choice if you want to get around quickly and efficiently.
Q: How to choose the right longboard?
A: Aside from the convenience and being able to do something a little different, longboards also boast a range of options for you to try out and this is important when deciding on the right longboard for you.
The range of shapes and sizes mean you can find the perfect style. If you're looking for a simple way to get to school, work, or the park, a standard longboard is ideal. However, with such a vast variety, there is still something for everybody.
If you're looking for speed and stability, Drop-through longboards are an excellent choice, while a fish tail or standard cruiser are awesome for cruising. Conversely, hybrid longboards are typically shorter, and these make sharp turns more comfortable, while the smaller size provides superb stability.
Another option is electric longboards. Purists may not consider them a decent option, and as they come with battery packs and remotes, they aren't suitable for tricks or casual riding. These longboards will take the effort and energy out of riding, allowing you to enjoy the ride without worrying about catching your feet on the curb or pavement.
Q: How to ride a longboard for beginners?
A: Longboards for beginners are the best place to start if you've never stepped on a longboard before. As they are easier to master than a skateboard, you can pick the nuances of riding up much easier. However, that doesn't mean you will become a professional straight away.
The most important thing to remember when riding a longboard is where you place your feet. It's vital to know where to place your balancing foot, which is the foot you put at the front of the board and you will focus your weight to move. For this, it would help if you have some experience with skateboarding or snowboarding, as you already know what stance is most comfortable for you. It doesn't matter if you don't know just yet, though, as it is easy enough to pick up.
For most people, their dominant foot is not the balancing foot, but instead the accelerating foot. This is because it is stronger and can help you pick up more speed. For example, if your dominant foot is your left, then you should ride right foot forward. This will be different for some people, however.
Mostly when you're riding, you will keep your feet between the trucks, which is just wider than your shoulder width. Your front foot will be pointed diagonally forward, and the back foot at a 90-degree angle. This is a suitable place to start, but don't feel you need to stick to it, as you will need to shift and adjust your feet depending on the riding surface, direction you're traveling in, and your balance.
If you want to pick up speed when traveling downhill, point your feet forward. If you want to go quick down a hill, widen your stance. You can also keep your front foot forward to get started and then adjust as you move.
It's also important to remember your arms and knees will also help you ride as they help you balance and turn, so don't forget to consider these when working out your best stance.
Q: What kind of wheels do I need for my longboard?
A: There are several factors that go into selecting the perfect wheels for your longboard. There are five key factors that determine how useful a set of wheels is. These are:
Height
Lip shape
Contact patch
Durometer
Hub setting
Tall wheels are not as fast as their smaller counterparts, but once you pick up enough speed, you will find plenty of things to love about them. As for the durometer, this demonstrates how tough the material (usually urethane) is, and this can impact your decision based on how often you will use it and the type of surface you ride on. Furthermore, lip shape determines traction, while the contact patch is the part of the wheel that makes contact with the surface.
Finally, the hub setting relates to the ball bearings, this can be Centerset, Side-set, and Offset. The primary difference is the amount of grip, and therefore how much control each wheel provides.
Sign Up Now
GET THE VERY BEST OF GEARHUNGRY STRAIGHT TO YOUR INBOX