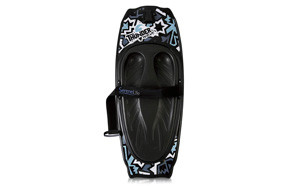 SereneLife Water Sport Kneeboard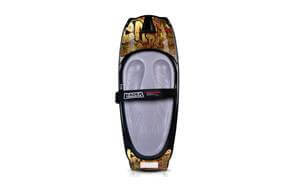 Leader Accessories Kneeboard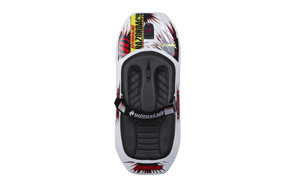 Hydroslide Razorback Kneeboard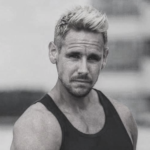 Guys are simple beings. We like extreme. We like imagining charging into battle shirtless, screaming, swinging a spiked flail, to Barbed-Wire Brawls, on ECW, and now we're older, ordering food we know will disagree with us but scarfing it down, anyway. There are also water sports, which are extreme no matter what you do. We all know surfing, diving, waterskiing, but you may not have heard of kneeboarding, which may soon be your next favorite water sport, but only if you buy the best kneeboards
These kneeboards are a chance to embrace your inner aquatic warrior, they're a chance to get out on the water, and they're a chance to get the adrenaline pumping, and to feel like Aquaman, even if you don't have the flowing locks of Jason Momoa, not yet anyway.
So we guess you must make do with getting extreme with kneeboarding, but that's not a bad thing. Those who are already familiar with it will be thankful their buddies are finally taking notice, and newbies will wonder where it's been all their lives. Refreshing, exhilarating, and oceans of fun, let's dive in.
The Best Kneeboard
Kneeboard Buying Guide
Material: Durable materials such as ABS and EVA foam are great for kneeboards; Such materials ensure the length of it remains light, durable, comfortable and easy to manoeuver.
Straps: The protective straps should be padded for convenience while not being too thick. Straps serve the purpose of securing your stance on the board and have to be comfortable, yet secure.
Fins: Fins work greatly for control and easier maneuverability on the board. Not all kneeboards have this feature but it's important to look out for one especially as a beginner. They aid better transition and enhance the speed and efficiency of the turns.

Kneeboard FAQ
Q: What is a kneeboard?
A: Kneeboards are water boards ridden in a kneeling position; they are great for a good range of water activities as well as surfing and towing activities.
Q: What is the best kneeboard for beginners?
A: The O'Brien Voodoo Kneeboard is a great water board for beginners, kids and adults alike. It provides enough stability and control for those who haven't mastered the art of water-surfing yet.
Q: How do I take care of a kneeboard?
A: To properly maintain your kneeboard, observe the following:
Rinse out the board with clean water
Air dry it in a shed
Avoid leaving them out in sunlight for long periods
Sources: