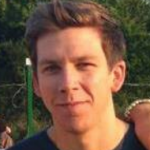 Guys are simple beings. We like extreme. We like imagining charging into battle shirtless, screaming, swinging a spiked flail, to Barbed-Wire Brawls, on ECW, and now we're older, ordering food we know will disagree with us but scarfing it down, anyway. There are also water sports, which are extreme no matter what you do. We all know surfing, diving, waterskiing, but you may not have heard of kneeboarding, which may soon be your next favorite water sport, but only if you buy the best kneeboards
These kneeboards are a chance to embrace your inner aquatic warrior, they're a chance to get out on the water, and they're a chance to get the adrenaline pumping, and to feel like Aquaman, even if you don't have the flowing locks of Jason Momoa, not yet anyway.
So we guess you must make do with getting extreme with kneeboarding, but that's not a bad thing. Those who are already familiar with it will be thankful their buddies are finally taking notice, and newbies will wonder where it's been all their lives. Refreshing, exhilarating, and oceans of fun, let's dive in.
The Best Kneeboard
Kneeboard Buying Guide
How We Chose Our Selection Of Kneeboards
Selecting the best kneeboards wasn't as easy as we'd like, there are just so many awesome options out there that as soon as we thought we'd settled on the best, we found something that blew the competition wide open. We couldn't show you all of what we'd found though, we'd have been here all day and by the end would never want to read the word kneeboard ever again.

So, we had to decide and to narrow our selection down to the best of the best, we focused on three key factors that helped us determine which kneeboards are the best for you, and any potential kneeboard champion you know.
Brand - Cool, innovative brands are the kind of thing we love here, and the kneeboarding industry has plenty of great options for us to choose from. The usual suspects are all here, but there are also some perhaps lesser known options that offer a variety of possibilities for everybody.
These brands give us the confidence you're getting your money's worth. We know their reputations; we believe the hype (without becoming shills), and we trust them to deliver the best quality products to make your kneeboarding experience the best it can be. We've got so much confidence in them we're immensely jealous of you, no matter which brand you choose to conquer the kneeboarding world.
Price - Unlike some products, kneeboards don't have that wide of a price range, but there's still a definite discrepancy between low- and high-level options. We want all of our readers to have the chance to purchase a kneeboard if it's something they think they'll be interested in, so we looked for a range of prices that allows all budgets to give it a go.
From our research, we also determined that there's not too much of a difference between the most affordable and the most expensive options, and for beginners, you're unlikely to have the skill level to recognize such a difference. With this in mind, we found options that work for both newbies and the more experienced riders so no one feels left out.
Reviews - Unfortunately, we don't live close enough to a large body of water to test these kneeboards out by ourselves, and apparently, it looked too much fun, anyway. To find a way around this, we looked at reviews from experienced kneeboarders to give us an idea of how awesome (or not so awesome) each product was.
Reviews are great for whittling down a selection, especially when there are a few products we can't decide on. They give us insight into aspects of kneeboarding we would never have known without reviews and make us feel a little more informed.
They also allow us to check the average review score, which ensures we don't choose something that sounds great but is actually not that good at all.
Features To Look For In Kneeboards
We know the idea of running to the water and strapping yourself into your brand new kneeboard is almost too much fun to resist right now, we suggest you first look at the key features to consider before buying your kneeboard to make sure you're getting the right one for you.
This will save you buying the wrong size or purchasing something that isn't suitable for your skill level, which would suck and do little to scratch that kneeboarding itch. It also allows you get out onto the water as quickly as possible by buying what's best, which is the whole reason you're still here, right?
Materials - Lightweight but durable materials such as EVA foam are best for kneeboarding as they offer the best of both worlds. More advanced and high-quality options are designed with a hybrid of materials which help with steering, control, and that all important air time, but these will typically cost more and aren't always necessary, especially for beginners.
Straps - The strap is attached to keep you safe and secure when on the board although this isn't recommended for kids. The straps are typically three inches wide, but this will vary between brands, although not by much. If you want comfort, look for a padded strap which will ease pressure and the edges digging into your legs, which will make the experience better.
Fins  - You're only likely to find fins on more expensive models, but it's worth it as the fins help with control and ease of changing direction. With finless boards, it's difficult to alter your course if you see the wake rising and being unmanageable, however, fins, which you can find on the base and are constructed of fiberglass or plastic, allow you to make these changes quickly and efficiently, so you can enjoy your ride for longer, and hit some sweet jumps with major air time.

Kneeboard FAQ
Q: What is a kneeboard?
A: A kneeboard is a short board used for knee surfing, which is like regular surfing but on your knees. When riding one, you are dragged by a boat with a tow rope and it's on you to tackle waves and wakes to stay on the board.
Kneeboards are lightweight, comfortable, and suitable for all ages. They're also loads of fun, and a lot more challenging than you might expect. It takes time to get used to them, and your arms will ache after your first try, but keep it up, and you'll love it.
Q: How long should the strap be?
A: The strap should be long enough for you to fit your legs in comfortably without causing irritations. Boards with adjustable straps allow a variety of people to use the same board and alter accordingly for their desired comfort.
Straps range from 3 inches to 9 inches, which should be more than enough room to fit all riders.
Q: What kind of kneeboard should a beginner have?
A: Beginner kneeboards will come with a hook to keep you attached to the tow rope to ensure you don't get lost in the water. This is used by both kids and adults, and it's also useful for even experienced kneeboarders, just in case.
Hook styles vary between brands, either being built into the board which prevents abrasions, or sticking out, which you'll typically find with budget boards.
Q: How do I look after my kneeboard?
A: To ensure your kneeboard lasts as long as possible, you need to take care. Kneeboards are typically low-maintenance products, but still, ensure you don't assume everything will be fine if you leave it after a fun day out. Here are some tips for proper care, cleaning, and storage.
Cleaning and Storage
Clean with Fresh Water - Even if you're right next to the ocean, saltwater is not recommended to rinse any dirt and grime off the board as it will end up affecting the material. Fresh water is best to clean the board as it will remove any blemishes with ease and keep the surface in top quality
Dry in the Shade - Sun will damage the material and cause cracking, so after cleaning your kneeboard, you want to place it somewhere dry and shaded. This may take more time than drying it in the sun, but it will help the board last much longer this way.
Ensure It's Dry Before Storage - Placing your board inside the cover (which may be provided but may not be, depending on the brand and price) will protect it, but if it's still damp, you risk the growth of mold and bacteria, especially if it's not been cleaned correctly. A fully dry board will also reduce the odor, which we all know is unpleasant after a day at the beach.
Use a Cover When Storing and Transporting - The cover will also keep your board protected during storage and transportation as it stops critters finding it and mistaking it for lunch, while also keeping it free from dust and dirt, which isn't a massive issue, but helps you get into the water as quickly as possible.

Care
Avoid Letting Kids Use the Straps - As much as they may think they're the fastest hand in the water, kids don't have the necessary reaction times to release the strap when they need to. For their safety, don't let them use it until they improve their skills.
Keep Out of Direct Sunlight - Just like when drying and storing your kneeboard out of the sun, you shouldn't use it in direct sunlight too. This isn't always possible, especially when you're on the water, but during downtime, place it somewhere out of the sun, not just for your board's sake, but also to prevent you scalding your skin when grabbing it, too.
Keep Your Toenails Trimmed - It sounds silly - and we guess it is a little silly - but too long toenails can scratch and damage your board, which can affect aesthetics and make it appear like you're not taking this whole kneeboarding thing seriously, come on, man!
Keep Away from Pets - Likewise, dogs, cats, monitor lizards are all curious little beats and so may think your kneeboard is a toy to be torn apart at their leisure. Considering you're spending more money on your board, you don't want this to happen, so keep it out of reach of your best friends for your benefit. Besides, we're not sure their little paws and claws could grip the board, anyway.
Sources: