Best Kneeboards In 2022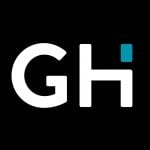 This product guide was written by GearHungry Staff
Last Updated
February 1, 2019
GearHungry Staff
GearHungry Staff posts are a compilation of work by various members of our editorial team. We update old articles regularly to provide you the most current information. You can learn more about our staff
here
.
GearHungry may earn a small commission from affiliate links in this article.
Learn more
Guys are simple beings. We like extreme. We like imagining charging into battle shirtless, screaming, swinging a spiked flail, to Barbed-Wire Brawls, on ECW, and now we're older, ordering food we know will disagree with us but scarfing it down, anyway. There are also water sports, which are extreme no matter what you do. We all know surfing, diving, waterskiing, but you may not have heard of kneeboarding, which may soon be your next favorite water sport, but only if you buy the best kneeboards
These kneeboards are a chance to embrace your inner aquatic warrior, they're a chance to get out on the water, and they're a chance to get the adrenaline pumping, and to feel like Aquaman, even if you don't have the flowing locks of Jason Momoa, not yet anyway.
So we guess you must make do with getting extreme with kneeboarding, but that's not a bad thing. Those who are already familiar with it will be thankful their buddies are finally taking notice, and newbies will wonder where it's been all their lives. Refreshing, exhilarating, and oceans of fun, let's dive in.
The Best Kneeboard
SereneLife Water Sport Kneeboard
While the name doesn't sound as extreme as many men would like, this shouldn't take anything away from the effectiveness of the SereneLife Water Sport Kneeboard, which comes with ultra-lite construction for easy gliding on the waves, and also making it easy to carry from the surf to the sand and back to the bar to bask in your kneeboarding glory.
The universal kneeboard slots can accommodate all ages, shapes, and sizes, and make it much more than just a kneeboard. If you like versatility in your water sports, you can also use it for boogie boarding, boating, waterboard (not that kind, though), or even use it at a handy drinks holder if you're chilling in the pool. It also comes with a strap for extra safety so you won't lose your board should you bail, and your board won't lose you, either.
The corrosion-proof material ensures durability, while the marine-grade materials show and environmentally conscious effort on SereneLife's part, which is not something they had to do, but it is something we appreciate all the same, and we're sure the wildlife swimming down below will appreciate that, too. If you're looking for a slice of responsibility alongside your adrenaline pumping activities, this may be the product for you. So put on your swimming trunks and start your adventure!
Key Features:
Dimensions – 50" x 20"
Made from marine-grade materials
Corrosion-proof
Integrated safety strap
Available in three colors
Specification:
Brand

SereneLife

Model

SLKB10

Weight

8.7 pounds
Leader Accessories Kneeboard
If you're still on the fence (or whatever the aquatic equivalent of that is), you may be best starting off with our best value kneeboard around. The Leader Accessories Kneeboard comes at a cheaper price than other options we've selected, but doesn't neglect the essential features that make a kneeboard the awesome, extreme experience we're all looking for, even if we don't know it yet.
The durable three-quarter inch EVA foam padding provides comfort and longevity, while its padded adjustable strap ensures the stability and safety many beginners may be concerned with when first starting out. To further their willingness to just get on with it, it also comes with an integrated front hook to attach to the line and ensure there are no Total Wipeout-Esque catastrophes which may be television gold, but only if you're not the one experiencing it.
To make things even easier, the beveled edge offers the low sitting position to ensure fast cuts through the waves, so even if you're not a pro rider just yet, you'll still look like one to any onlookers who'll wonder who that lightning-fast dude is slicing through the water.
There are also a variety of color choices, which we know doesn't always matter, but if you're buying for your kids will at least save any arguments over who's stolen what, because no one has time for that, we've got the water to conquer. If you don't like water getting into your eyes, make sure you get a pair of swimming goggles.
Key Features:
Dimensions – 50" x 20" 
Made from marine-grade materials
Corrosion-proof 
¾" foam padding 
Available in four colors
Specification:
Brand

Leader Accessories

Weight

13 pounds
Hydroslide Revolution Kneeboard
The Hydroslide Revolution is one of the best-looking kneeboards on the market. The body has comic-book style decals that work perfectly with the red EVA-foam kneepad. If you want a kneeboard just to look cool at the beach, this is the one for you. It's not all style and no substance though. The smooth spoon shape is designed to pop off the wake or effortlessly cruise along the flat water. It comes with a three-inch padded strap and an integrated Hydrohook that allows for hands-free starts. It's not really suitable for expert kneeboarders but everyone else, kids and adults included, will find this one easy to ride. You may also be interested in some of the best inflatable kayaks from our list. Check them out.
Key Features:
Red EVA-foam kneepad 
3" padded strap 
Integrated Hydrohook 
Classic spoon shape 
Available in two colors 
Specification:
Brand

Hydroslide

Model

2191160

Weight

16.3 pounds
O'Brien Radica Kneeboard with Hook
Not everyone wakes up a surfing champ, a lot of practice, bravery and control have to be put into play. The O'Brien Radica Kneeboard with Hook is designed exceptionally for both the intent learner and experienced rider. Molded with designs that mimic the form and structure of water-ski and wakeboard designs, it's the ultimate water sports kneeboard. For an amazingly affordable price, this kneeboard promises exceptional quality and top performance on a good range of desired activities and positions.
An adjustable strap safely holds the knees in place when riding while the soft padding conveniently cushions the knees keeping them from getting sore over time. The quad molded fins at the corner provide great tracking on the water when hitting those waves.
The curved base allows the board to roll from edge to edge for those smart and smooth transitions. Included at the front is an integrated hook for easy attachment and stress-free starts. Enjoy the amazing design on this kneeboard that promises great performance and tactical controls.
Key Features:
4 molded fins for simple on water tracking
Cushioning foam pad for enhanced comfort
Integrated hook for easier starts
Adjustable padded strap for locked-in control
Specification:
Brand

O'Brien

Model

2151210

Weight

14 pounds
ZUP You Got This 2.0 Kneeboard
Embrace the chance of getting out in the water and unleashing the inner aqua man/woman in you with this phenomenal kneeboard. We may not be able to walk on water, but the Zup You Got This 2.0 Board and Handle Combo provides the platform needed for a good range of extreme water sports as well as beginner-level activities.
It's safe and simple enough for the avid learner yet still provides the thrilling water experience for more skilled riders. The soft rubber side handles provide the required leverage needed for balance and maneuvering the waves. Transitions, carving, and turning can easily be achieved with theses well-positioned handles.
The incorporated front tow hook works great for boat cruising and towing sports, simply hook on a rope for hassle-free starting. It allows a lot of movements and positions thanks to the non-skid EVA foam padding that cushions the feet, knees and entire body on all levels. Slip into the versatile foot straps that also double as elbow and knee pads and enjoy this lightweight, buoyant kneeboard.
Key Features:
Soft EVA foam padding
Comfortable side handles
Weighs 16.5lbs
Slip-in foot straps
The Xspec Kneeboard is the perfect toy to take to the beach, lake, or river. As long as you can hook up to a boat, you're going to have hours of fun trying to master the fine art of kneeboarding. By blending water ski and wakeboard design, this lightweight kneeboard cuts through the water. It's made from high-density polyurethane, making it super lightweight and durable. You'll have no problem carrying it into the water under one arm and it's not going to break if you accidentally drop it.
For comfort, the kneeboard is fitted with durable EVA foam padding with deep knee wells. This makes it easy on your knees and much easier to control. It also has a three-inch padded adjustable belt to keep you strapped in when it gets choppy. Another reason we like the Xspec Kneeboard is that it's available in three different colors.
Key Features:
Made from high-density polyurethane 
EVA foam padding 
Deep knee wells 
Three-inch padded adjustable strap 
Available in three different colors 
Specification:
Brand

Xspec

Weight

11 pounds
Kneeboard Buying Guide
Material: Durable materials such as ABS and EVA foam are great for kneeboards; Such materials ensure the length of it remains light, durable, comfortable and easy to manoeuver.
Straps: The protective straps should be padded for convenience while not being too thick. Straps serve the purpose of securing your stance on the board and have to be comfortable, yet secure.
Fins: Fins work greatly for control and easier maneuverability on the board. Not all kneeboards have this feature but it's important to look out for one especially as a beginner. They aid better transition and enhance the speed and efficiency of the turns.
Kneeboard FAQ
Q: What is a kneeboard?
A: Kneeboards are water boards ridden in a kneeling position; they are great for a good range of water activities as well as surfing and towing activities.
Q: What is the best kneeboard for beginners?
A: The O'Brien Voodoo Kneeboard is a great water board for beginners, kids and adults alike. It provides enough stability and control for those who haven't mastered the art of water-surfing yet.
Q: How do I take care of a kneeboard?
A: To properly maintain your kneeboard, observe the following:
Rinse out the board with clean water
Air dry it in a shed
Avoid leaving them out in sunlight for long periods
Sources:
Sign Up Now
GET THE VERY BEST OF GEARHUNGRY STRAIGHT TO YOUR INBOX