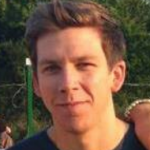 It's cool for adults to ride scooters! There, we've said it, and to be honest, it feels good as why should the kids have all the fun? OK, a fully grown adult channeling Tom Hanks in Big whizzing down the road on a self-propelled two wheeler is going to turn a few heads but who cares, it's great to release your inner daft kid once in a while. However, scooting is not all about leaving your tire marks on the park trail or out two-wheeling your mates in a scooter race downhill.  There are also some really grown up reasons why an adult scooter could be your next mode of transport.
Kick scooters are a great way to keep fit, build up your street cred with the under 10s in your life or for taking the effort out of walking the pooch in the park. They are also the ultimate mode of zero emissions urban transport, so if you are fed up with the subway crush on your way into work each day, then commuter scooting could be the way to go. Different scooter designs focus on comfort, glide, agility and handling so choosing your new adult scooter will all depend on what you want to do with it – commute, leisure or bike park antics – as well as how far and how often you want to travel on it.
To help you make your final choice, we've looked at the best adult scooters out there, to show there is a scooter for any occasion. And trust us, once you take up the scooter life there is no (two-wheel) turning back.
The Best Adult Scooter
Schwinn Adult Shuffle Scooter
See More Reviews

Is it a town bike or is it an adult scooter? Actually, it's a bit of both! The Shuffle is a kick scooter with the nostalgic look of an old-school bicycle but with some nice scoot tech for a comfy, laid-back ride. Perhaps not the traditional choice for your typical skatepark dude but for a long leisure ride along a seaside boardwalk, park trail or around town, the Shuffle really comes into its own.
Whether you're using the Schwinn Shuffle for exercise, hanging out with the family or scoot-walking the dog, the large handlebars put you in a super comfortable scooting position and the front brake gives you the control. Super sturdy and suitable for a range of adult heights, the large front wheel with alloy rims take bumps in its stride and the front and rear fenders keep your best scooting shoes splash-free. The high foot deck does mean you need to make a bit more of an effort to propel forward but once you get going, it's a totally enjoyable ride.
Key Features:
Large 26" front wheel with alloy wheel rims
Alloy front & rear linear pull brakes for all condition braking
Front and rear fenders to protect rider against water and debris
Wide comfy handle bars for easy steering
Comes with a lifetime warranty
Specification:
Brand

Schwinn

Model

S5808AZ

Weight

27 pounds
Large front wheel gives you less of a bumpy ride
A super coaster on long, even stretches of sidewalk or road
Rear handbrake on front handlebar
Doesn't fold so not the best bet for the daily commute
High deck means you need make more of an effort to get going
See More Reviews
See More Reviews
The Sbyke Scooter channels all the coolness of the bikepark to create an awesome hybrid that will totally bring out your inner naughty child. Mixing up the classic BMX, the skateboard and the scooter, the Sbyke adult scooter can be used for short around town journeys, getting fit or for some sheer, stupid fun.
It brings you the best of both worlds – with the thrills but hopefully not the spills of BMX and skateboarding plus a lovely gliding ride when you want it to behave like a conventional kick scooter. The hybrid tech is nicely mixed up too –flexible maple deck, sturdy aircraft-grade aluminum frame, front wheel brake and ABEC 7 wheel bearings all work together to give an agile, smooth and responsive ride.
Key Features:
BMX style handlebar with front wheel brake
Lightweight BMX front wheel with low rolling resistance
Rear steer system for directional control
ABEC 7 bearings for a smoother ride
Solid maple deck aircraft-grade aluminum frame
Specification:
Brand

SBYKE

Model

20001

Weight

15.5 pounds
Good height for most adults
Great fun and robust enough for a trick or two
Stability of a bike but the ride of a skateboard
Rear steering can take some getting used to
Unfoldable so not so good for commuter journeys
Hudora 205 Folding Kick Adult Scooter
See More Reviews
See More Reviews
Renowned for their superior build quality, German scooter and skateboard makers, Hudora have created a seriously tough commuter scooter with the 205.
This is an adult scooter that was born to get you to work: big 205mm PU wheels make lightwork of those mean city streets and its easy one-step foldingsystem makes getting on and off public transport a total breeze. Comfort grip handles protect your hands from road vibrations as you eat up the sidewalk miles.
Key Features:
Made from high-quality aluminum
Big PU wheels (205 mm) with high elastic wear resistance
Adjustable handlebars and reinforced deck
Lightweight design with easy one-step folding
Reflectors on the handlebar and cover
Specification:
Brand

HUDORA

Weight

5.5 pounds
Lightweight and easy to fold
Height adjustable handlebar
Made from high quality, rust-free aluminum
Lack of suspension means it's best for smooth sidewalks and roads
Limited floorboard space for larger feet
EXOOTER 9XL Adult Cruiser Kick Scooter
See More Reviews
See More Reviews
We all need something dependable in our lives and the Exooter 9XL adult cruiser is the scooter to rely on. This is a proper workhorse of an adult scooter, designed to get you from A to B with no fuss, just a stable, comfortable ride. Coming in at around $200, it is a tad on the expensive side but if you plan to be a serious scooter commuter, then this could well be for you.
The 9XL is built for city center cruising and for getting you to the office without a bumpy ride. We love the smooth glide that comes from its impressive ABEC 9 wheel bearing rating and its good sized 200mm wheels eat up those mini potholes and uneven pavements without leaving you shaken. Add in the front and rear suspension shock absorbers and this is one seriously smooth commuter scooter. It's also quick and easy to fold and pitch, and light enough to carry on and off public transport so you don't break into a sweat, plus you get an adjustable water bottle holder when your commute scoot becomes thirsty work.
Put this one on your personal payroll, as it is one loyal hard worker. Be sure to also check out our list of the best electric skateboards for more great items like this.
Key Features:
Dual suspension shocks make it great for city cruising
All aluminum frame and deck
200mm wheels with ABEC 9 bearings for a superior glide
Foldable for easy transport and storing
Comes with a self-adjustable bottle holder
Specification:
Brand

EXOOTER

Weight

18.3 pounds
Great for getting around the big city
ABEC 9 wheel bearings give a seriously smooth glide
Quick and easy folding and pitching
Isn't particularly happy on rougher terrain
EXOOTER 8XL Adult Cruiser Kick Scooter
See More Reviews
See More Reviews
If your budget can't quite stretch to the Exooter 9XL, then check out its equally hardworking little brother, the 8XL. Coming in at around 50 bucks cheaper, the 8XL has all the build quality of the 9 and is great for shorter commutes, zipping around campus or weekend riding. This adult scooter from California-based Exooter is totally built for comfort and with its 240mm wheels and impressive ABEC 9 rating, its glide is something to behold.
The 8XL is a handsomely solid looking scooter and boasts dual suspension shocks that makes mincemeat of all those road cracks, bumps and uneven sidewalks. It also comes with the Exooter quick and easy folding and pitching system and has an additional carry handle and water bottle holder to make your scooting life easy. A good value, well-made adult scooter that could be your ideal self-propelled vehicle for an easy life about town.
Key Features:
Dual suspension shocks for super comfy city cruising
240mm wheels with ABEC 9 bearings for a superior glide
Lightweight all aluminum frame and deck
Quick and easy solid frame folding and unfolding system
Comes with a self-adjustable bottle holder
Specification:
Brand

EXOOTER

Weight

18.2 pounds
With large wheels and quality bearings, it's a proper smooth operator
Ideal for longer distance commuting
Great over uneven surfaces and bumpy sidewalks
The water bottle holder can be a bit fiddly
SWAGTRON Swagger High Speed Adult Electric Scooter
See More Reviews



We couldn't review the best adult scooterscurrently out there without throwing an electric scooter into the mix and here it is, the wonderfully-named Swagatron Swagger High Speed.
When it comes to performance, there's a not so subtle clue in the name: this deceptively innocent looking scooter is onefast mover, with a 250watt motor that can boost this e-scooter to a max speed of 15mph for a range of 4 – 15 miles.
Key Features:
Compact foldable design with a lightweight carbon fiber frame
Motorized front wheel suspension for a smooth ride
Nippy 3 speed, 250-watt motor with a max speed of 15mph
Control panel shows speed, distance and battery life
Easy to drive, with a built in cruise control
Specification:
Brand

Swagtron

Model

SWAGGER 1, BLACK

Weight

17.26 pounds
Compact and super easy to use
Takes inclines of up to 20% in its electric stride
Can also be operated as a manual kick scooter
Battery life isn't quite as good as the manual claims
The motor makes it a little on the heavy side
See More Reviews

See More Reviews



Razor are a popular choice in the scooter market and with this well-priced, all-round kick scooter that's been luxed up for the taller adult rider, it's easy to see why.
The A5 Lux is a lightweight, super strong animal made from aircraft grade aluminum frame and deck with large 200mm wheels to take the strain out of uneven roads and surfaces. The adjustable handlebars can rise to an impressive 104cm to give a comfortable ride for anyone over 6ft and its deck is just about long enough to accommodate two large feet.
Key Features:
Made from aircraft grade aluminum frame and deck
Adjustable handlebars; easy to fold and carry
Extra-large 200mm urethane wheels to handle those bumps
Rear fender brake for safety and control
Anodized finish with kick stand
Specification:
Brand

Razor

Model

13013243

Weight

9.4 pounds
Large urethane wheels give a seriously smooth ride
A solid and robust scooter that rolls well
A great value scooter for the price
Spongy handle grips may not suit everyone
Wasatch Urban Deluxe Aluminum Big Person Kick Scooter
See More Reviews
See More Reviews
Billed as the 'ultimate commuter scooter', Wasatch's Urban Delux certainly provides a big scopey ride, specifically for the vertically larger adult. OK, it isn't the largest adult scooter out there, but it does have all the necessary spec elements to make a comfortable ride in the Big Smoke, whatever your height size.
The Wasatch has a great price tag and is a good quality scooter with nice urban styling. It has a lovely, lightweight aluminum frame and deck and comes with a handy kickstand. The Urban Delux has adjustable handlebars that extend to around 97cm and is designed to fold away in seconds, making it really easy to carry and store.  Nicely sized, quality wheels take on all the urban gnarly stuff in its stride and its low center of gravity makes it a joy to push.
Key Features:
Aluminum frame and deck, with kick stand
Adjustable handlebars and front shock absorbers
Ultra lightweight design folds away in seconds for easy storage
High-density 6" wheels and heel brake
Full two year manufacturer's warranty
Specification:
Brand

Wasatch

Weight

12.25 pounds
Front shocks give smooth ride over uneven surfaces
Super easy to fold and store
Solid and robust design for tough city streets
There are taller scooters out there
See More Reviews
See More Reviews
Who doesn't love a smooth operator and when it comes to the Xootr Adult Kick Scooter, we think we've found the master. Designed for adults up to 6'7", with a wide deck that is big enough for two very large grown up feet, the Xooter is also surprisingly agile and fast.
Built by a design team that normally designs racing cars, there'scertainly some race track chromosomes in the Xootr's DNA, which adds some super power to this cruising commuter scooter.
Key Features:
Adjustable handlebars for taller adults
Large polyurethane wheels provide an ultra-fast glide
Front and rear braking system
Low and wide deck for an efficient kick
Steering technology for quick and stable handling
Specification:
Brand

XOOTR

Weight

10.9 pounds
One of the fastest in terms of distance per kick
A great scooter for tall people – 6ft plus
Kick and cruise design means less effort to propel
Unsuitable for rough terrain
Handlebars could be a little wider
Globber One K 180 Adult Folding Scooter with Handbrake
See More Reviews

See More Reviews



The first of the two Globbers in this review, the K180 aims to make scooter commuting a doddle, with its clever folding mechanism that doubles up as a convenient security lock.
We think the Globber K 180 could well become your perfect work buddy if you are looking for a reliable adult scooter for the daily commute, combining performance with portability to make your working day just that little bit easier. It's a sturdy-looking rigid frame model with ergonomic y-shaped padded handle bars, adjustable handlebar stem and an extra wide deck with rear mud flap to keep you comfy and clean as you eat up the commuter miles. It also has impressively large wheels made of high rebound PU with ABEC 7 bearing to provide a smooth, minimal effort glide and cushioning over those urban bumps. Front and rear handbrakes will get you stopping like a pro.
Key Features:
Front and rear brakes, with a lockable front handbrake
Rigid aluminum frame with rear mud flaps and kick stand
Large 180mm wheels made of high rebound, high quality PU
ABEC 7 bearing offer a minimal effort glide
Ergonomic handles with dual-injection comfy grips
Specification:
Brand

Globber Scooters

Model

499-190

Weight

14.33 pounds
Large comfortable design that folds up compactly
Deck large enough to cope with two big feet
Quality wheel bearings mean a smooth, quality ride
Lack of suspension means its best suited to smooth sidewalks
Globber Adult One Kick Folding Scooter
See More Reviews
See More Reviews
If you like the look of the Globber (boy, do we love that name!) but are a tad on the giant side, then don't fear, the Globber Active can stretch to fit you. It has a 3-height adjustable handlebar to take it up to 101cm and reassuringly comfortable wide curved handlebars to help reduce any shoulder strain.
Just like the Globber 180, the Adult One Kick has super comfy handlebar grips, ABEC 7 rated wheel bearings and a wide deck to contain large feet. It comes with the same Globber build quality and tech spec for a smooth, minimal effort ride that can take whatever the urban mean streets can throw.
Key Features:
Adjustable frame goes up to 101cm
Trolley mode means you can fold it down and easily tow
ABEC 7 bearing offer a minimal effort glide
Wide, curved handlebar for maximum handling and comfort
Rear Brake with lever on the handlebar.
Specification:
Brand

Globber Scooters

Model

498-192

Weight

14.33 pounds
One-kick folding mechanism is quick and easy
Lovely glide action on smoother surfaces
Designed for the comfort of a tall adult rider
Relatively short deck area a problem for bigger feet
Its larger size may be a bit of a problem in tight spaces
Razor California Longboard Scooter
See More Reviews
See More Reviews
The cheapest adult scooterin our review and one of the most popular out there, the California offers great value in a commuter/pleasure scooter that has the long-board looks of a stretch limo.
Super stylized, with an extra-long wood deck and integrated kick tail, this is a fun, good looking dude that can stand up to some serious use. It has some of the spec you would expect on a more expensive model, and it's nostalgic California dreaming vibe will make you smile as you surf down the side walk.
Key Features:
32″ extra-long 7 ply wood laminate deck with integrated kick tail
Bigger Deck Area for Foot Space
Rear fender brake helps the rider stay in control
Rigid steel t-tube and frame construction for extra stability
Large urethane wheels, adjustable handlebars
Specification:
Brand

Razor

Model

13014497

Weight

9.2 pounds
Low cost, with a cool retro design
Adjustable handlebars
Large deck area compared to regular adult scooters
Unfoldable
Smaller wheels and can be noisy over rough surfaces
See More Reviews
See More Reviews
The Suspension Scooter from Micro Kickboard is at the luxury end of theadult scootermarket but it's a diamond of a scooter that steps it up when it comes to some hardcore commuting.
Designed for the public transport weary commuter, the Micro Suspension Scooter and its handsome styling is just the business.Its patented suspension system makes short work of a longer journey over uneven sidewalks and bumpy surfaces while the high tensile springs isolate the rider from the ups and downs of their commuter journey.
Key Features:
Robust strong construction for stability and durability
High-tensile springs isolate riders from uneven urban sidewalks
Spring under the rear deck is adjustable for different weight riders
Adjustable handlebars accommodate tall adults
Easy to fold and carry and comes with a kick stand
Specification:
Brand

Micro Kickboard

Model

Micro Suspension

Weight

15.9 pounds
Suspension system irons out surface lumps and bumps
Adjustable rear suspension spring for different rider weights
Super comfy ride over urban distances
Heavier than most other scooters
On the more expensive side
Adult Scooter Buying Guide & FAQ
How We Chose Our Selection of Adult Scooters
Whether you want your new adult scooter for commuting, leisure jaunts or a total big kid blast in the park, you need to pick the model that has the right spec to match your ride.
To ensure you get the optimum performance out of your new kick scooter we used the following criteria to determine which adult scooters made our final list:
Overall quality and durability of materials as well as technical features
User reviews
Reputation and value for money

Features To Look For In Adult Scooters
Depending on your scooting ambitions, you'll want to consider the following before buying the self-propelled two-wheeled vehicle of your dreams:
Deck –the deck is your footplate and also adds rigidity and strength to your adult scooter. Decks made from aluminum or magnesium are the strongest so have the durability for long distances while wood (usually maple) gives you a more flexible, responsive ride.  The size of the deck is also an important thing to check, particularly if you are tall or have feet on the large side as you need to be able to comfortably get both feet onboard; at the very least one behind the other. Deck size is also proportional to the wheel size – the larger the wheels, the larger the deck tends to be. A simple rule of thumb is for portability, choose a small deck size, for comfort, go larger. Also check out the deck height as this really makes a difference to just how easy your scooter is to propel. The lower the deck height from its surface to the ground, the more comfortable the push kick needed to keep your scooter going.
Wheels -to determine the smoothness of the glide, kick scooters use the same type of bearing in the wheels as skateboards and inline skates. Generally, the higher the wheel bearing rating, the better your adult scooter's performance.
Now, here's the engineering geek bit – the bearings are rated by the ABEC standard, and the lower the rating, the lower the precision, with the rating running from 1 to 9.  A lower rating means you need to kick more to get a sustained glide, where a high rating means less kick effort to glide like a scooting swan.
Most kick scooters are rated between 5 and 7, 7 being a really smooth, quality glide per kick. The quality of the bearings also makes a difference to the scooter's overall performance.
Handlebars– for steering, control and all-round comfort whatever your height, you need a good pair of handlebars to get to grips with your scooter.
To get your adult scooter to fit with you, check that the handlebar stem can be adjusted to your height as you don't want to be stooping as your scooting. Scooter handlebars themselves come in different lengths but the main styles are a one piece T-bar, one piece Y-bar, BMX style bar and bat wing bar. The T-bar is an easy to use option, coupled with comfy grips they are a good bet for your commuter scooter. Y-bar are also a robust handlebar and slightly longer than the T. The BMX style handlebar gives good control and is a feature of the hybrid or dirt scooter while the bat wing bars are the strongest and typically seen on stunt or extreme scooters. Check the width of the handlebars to ensure they are comfortable for your size.
Brakes -the basic adult scooter is designed to be stopped by the rider pushing their foot down on the rear fender to create friction on the back wheel. The rear fender brake is a simple and effective system, but some scooter models also have a bicycle-style handbrake on the handlebars to support slowing and stopping your scooter.
Additional brakes on your scooter are a nice extra feature to have but they do add a little more weight and more parts to keep maintained. Consider a model with additional front brakes if you are manoeuvring around a busy town or city (and pedestrians) and you need extra control, otherwise the rear fender brake works perfectly well.
Wheel Size - although small, wheel size matters when it comes to the performance of your scooter. Most scooter tires are made from polyurethane (PU), which is a great, light and durable material for urban surfaces, and also has good rebound to keep the tirein shape.
To adjust the performance of your tires, pick a wheel size for the type of scooting you want to do. Large wheels (180, 200 or 230mm) have a better rolling motion, meaning a longer glide distance per push while giving good shock absorption. Larger wheels are ideal for long commuting or leisure journeys where you need the glide as well as comfort over objects and small lumps and bumps on the ground. But they are heavier, so make your scooter less portable.
Smaller wheels (145mm or less) make your adult scooter the Michael Jackson of the scoot circuit, giving you better agility and speed while keeping it light on its toes. But the payback is a 'noisier' ride when it comes to comfort and vibrations and less rolling and more pushing on your behalf.

Types of Adult Scooters
When it comes to adult scooters, one size does not always fit all and there are different model types to match what you want to do. Commuter scooters are super comfy, lightweight models that are spot on for using on your daily commute to work, around campus or about town. They are also good as general fun scooters and getting outand about with the kids.
Dirt and hybrid scooters are for the more adventurous, who like to take their scooting off the pavement and onto rougher terrain while for the full on adrenalin junkies, stunt scooters – which channel the spirit of BMX and trick skateboards – will be your thing.
Commuter and hybrid scooters are also great pleasure scooters for the weekend.
As well as the different types of adult scooter, you can also choose between human-powered (kick scooters) or electric, for when personal push power just simply is not enough.
Safety Tips When Riding a Scooter
Whether you are whizzing ahead on your daily commuter route or out in the park with your mates or the kids, scooter riding should be a blast. And, while as an adult riding a scooter you really shouldn't take yourself too seriously, your safety should be. There's nothing like a misguided tumble from your new kick propelled mean machine for it to be quickly gathering dust in the garage as you renew your subway pass,so a little safety savvy wouldn't go amiss. Most manufacturers recommend helmets and elbow/knee pads and who are we to argue but if you choose not to kit up, then be safety aware.
Adult scooters are largely robust things and can forgive the odd knock and tumble but to keep you both in good condition, do think about the following. Be aware of the surface you are riding on and adjust your speed or riding style to suit. Life would be boring if you always had to avoid the bumps, jumps and inclines but remember you are on a self-propelled scooter, not on a competitive, hi-spec BMX. Check your speed and make sure you are in control, especially if you are whizzing along a pedestrian-packed sidewalk to make that 10am meeting. And keep your scooter in tip-top condition so no unexpected mechanical failings literally take the scooter wheels from under you.
Adult Scooter FAQ
Q: Should I Buy a Scooter with or without Suspension?
A: By absorbing the micro-shocks when rolling over uneven and rough surfaces, especially when you are going at a speed, suspension is good for keeping you comfortable as you scoot. However, there is always a trade off as a suspension system will make your adult scooter heavier, meaning you do sacrifice a little on both performance and portability. And with the extra moving parts, you do get a noisier ride. So, when deciding whether to go for a model with suspension, you need to think about what the main reason you are getting an adult scooter for.
With suspension making your ride a breeze over rough or uneven surfaces, then it would be a good move if you regularly commute the same route and know it has its rough moments or you are a total scooter off-roader.
But if you are a leisure scooter or your routes vary from smooth to a bit more bumpy and prefer to have a lightweight, portable machine, then you could happily go without. If you do opt for no suspension, look for other features that can help to smooth out your ride, such as skateboard-style cambered wood decks rather than rigid aluminum and air-filled pneumatic wheels. But it is a personal choice and a few bumps in the road will keep you on your toes!

Q: How Do I Maintain my Scooter?
A: You can certainly increase the shelf life of your adult scooter and maintain the comfort on your ride with a few simple maintenance hacks.
Keeping your new scooter clean is the easiest way to keep it on the road, so wash out all that city grime from your daily commute with a wipe down of the key areas such as the wheel bearings, wheel fixings and deck. Also keep those nuts and bolts and moving parts clean and well-greased.
If the ride is starting to slow down, check and replace your wheel bearings and test the tread on your tires. Replace if they are wearing too low. When not out scooting your little heart out, keep your adult scooter stored away from the elements to keep it rust free and rolling smooth.
And the simplest maintenance hack is to know your scooter and don't push it beyond its limits. Even if you feel under peer pressure from your scooter mates.
Q: What is the maximum weight for an adult scooter?
A: Most kick scooters work to a payload of between 200-250lbs but there are models designed specifically for taller adults - the super-robust XOOTR Adult Kick Scooter can take up to 800 pounds!
Check the product spec of your chosen scooter for its maximum weightbefore you buy as what you don't want to do is put your new urban mode of eco-transport under too much strain. Overweighting your adult scooter will just make it wear and tear quicker or simply ruin its ride ability.
If you are a taller or larger adult, as well as its maximum weight, check out its maximum handlebar height as a scooter too small and low will have you running to the chiropractor quicker than you can shout 'I'm a scooter dude'. Ideally the height of your scooter's handlebars should be between your hips and your chest.
Q: How do I lock up my scooter securely?
A: When locking up your scooter, it is best to lock it to a fixed object, so it cannot be quickly lifted and scooted away. A locking cable is a good way to secure your scooting pride and joy, taking it through the wheel spokes and around the body to fix it to the bike rack, railing, lamp post or similar. Some folding scooters also use the folding mechanism to lock the collapsed body in place for added security.
You can buy locks specifically for scooters or a simple strong bike lock would suffice; go for a coded lock so you don't have to fiddle around with keys. If you use your adult scooter for your work commute, then if it's possible store your folded scooter indoors (many fold down small enough to fit under your desk or in a work locker) for added scoot-tastic security.