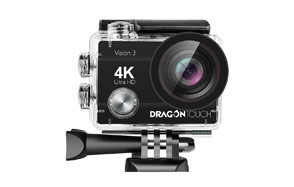 Dragon Touch 4K Motorcycle Helmet Camera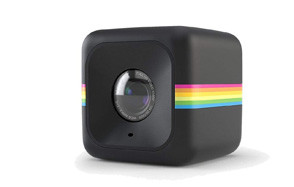 Polaroid Cube Act II HD 1080P Mountable Camera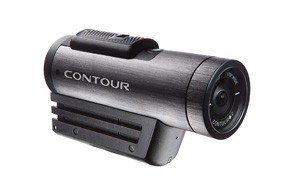 iON Contour +2 Video Camera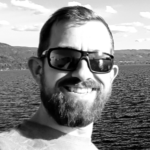 You know those times when you feel like you're experiencing the perfect event, the perfect moment and you just wish you could capture the perfect picture to reflect, just how you feel right there and then. But then you attempt to take a shot and it comes out wrong? Well, times like those are always disappointing, which is why you absolutely need to obtain the right kind of cameras, like the motorcycle helmet cameras that offer you high-resolution shots as well as other features that you'll love. And so below are our best motorcycle helmet cameras, just for you.
The Best Motorcycle Helmet Camera
Motorcycle Helmet Camera Buying Guide & FAQ
How We Choose Our Selection Of Motorcycle Helmet Cameras
Brand - When selecting our motorcycle helmet cameras, one important factor that we look into is the brand of the cameras in our selection. We only select brands of cameras that have been tried, tested and positively reviewed by reliable customers. We also select brands that are known for consistently producing high-quality products.
Price - In our selection of helmet cameras, we have also carefully considered the prices of the devices on our list. We have put together a carefully selected list of motorcycle helmet cameras that are not overly expensive and so would not require you to empty your wallet to purchase them, and with those that are a bit on the pricey side, we made sure that their quality matches their price.
Reviews - With our selection of helmet cameras, we made sure to go through several customer reviews on the products and only selected the devices with the most positive reviews in order to ensure that we are presenting you with only the best available options out there based on what previous users have said.

Features To Look For In Motorcycle Helmet Cameras
Size and weight - When looking for a motorcycle helmet camera, one important factor to consider is the size and weight of the camera because, despite the fact that you need your camera to be highly functional, it also doesn't need to be too heavy so that it does not affect your balance as you use it.
Mounting - Also, when buying a helmet camera, you would need to consider the mounting accessories that the camera comes with as these are essential. Some helmet cameras come with the motorcycle and car-mounted holders together as a package deal while others do not. If the camera does not then you need to consider if it is compatible with the necessary mounting accessories.
Image clarity - Consider the image quality that the camera offers when making your purchase. Different motorcycle helmet cameras offer different camera resolutions with some offering 4K while others offer 2K or even 1080P. A lot of cameras though offer a variety of resolutions that you can choose from.
Sound - Some motorcycle helmet cameras come with built-in microphones that help with recording audio sound alongside the camera recording video. Other cameras though do not come with microphones. If the camera does come with a mic, consider the sound quality of the microphone and if it is high enough.
Storage - Storage is very important to look into when purchasing your camera as you do not want to lose all your important pictures and videos. Look for a motorcycle helmet camera that is compatible with an SD card and consider the storage size of the SD card that the camera is compatible with. Some cameras are also able to upload to the cloud as a storage option.
Battery life - You want to look for a camera that has a long-lasting battery life for up to a couple of hours and is also rechargeable so that even when the battery dies, you can always recharge it and use it over and over again.

Motorcycle Helmet Camera FAQ
Q: What are motorcycle helmet cameras?
A: Motorcycle helmet cameras are becoming more and more popular, which begs the question if you are a newbie to the helmet camera world, what is a motorcycle helmet camera? Well, a motorcycle helmet camera is a typically small recording device that can easily mount on top of a helmet to capture pictures or video shots of you riding on your motorcycle in high dimension quality. This camera can also be used for a variety of other purposes, with some cameras even being waterproof and allowing for shooting of water sports.
Q: Are motorcycle helmet cameras legal?
A: Motorcycle helmet cameras are more than just cameras that are used to capture casual riding pictures and videos. In fact, these particular cameras are used a lot by motorcycle riders and car drivers to record their rides so that they can protect themselves from being wrongfully convicted in a bad driving accident. These cameras are then very legal as they produce high dimensions and good quality videos and so can act as evidence to back up a rider or driver's case if they ever find themselves in any bad road confrontation or accident.

Q: How to mount a motorcycle helmet camera?
A: After purchasing a motorcycle helmet camera, the next logical question involves just how to go about mounting the device. There are typically three different ways that a helmet camera can be mounted on a helmet. The first way involves a top mount where the camera is on top of the helmet, the side mount where the camera is on the side and the chin mount. You can simply mount the camera in whatever position you like by making use of the adhesive mounts provided by the producers of the camera as they usually come together.
Q: How big should a motorcycle helmet camera be?
A: The size and weight of a motorcycle helmet camera are very important because as the camera would typically be mounted on a helmet and worn on the head, it is critical that the device is not too heavy so that it does not weigh down the head and neck and affect posture and balance. A helmet camera should only weigh a couple of ounces and should be relatively small in size; it should be able to be held comfortably in the palm of your hand.