Best Motorcycle Helmet Cameras In 2022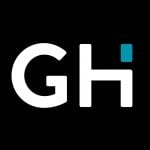 This product guide was written by GearHungry Staff
Last Updated
February 28, 2020
GearHungry Staff
GearHungry Staff posts are a compilation of work by various members of our editorial team. We update old articles regularly to provide you the most current information. You can learn more about our staff
here
.
GearHungry may earn a small commission from affiliate links in this article.
Learn more
You know those times when you feel like you're experiencing the perfect event, the perfect moment and you just wish you could capture the perfect picture to reflect, just how you feel right there and then. But then you attempt to take a shot and it comes out wrong? Well, times like those are always disappointing, which is why you absolutely need to obtain the right kind of cameras, like the motorcycle helmet cameras that offer you high-resolution shots as well as other features that you'll love. And so below are our best motorcycle helmet cameras, just for you.
The Best Motorcycle Helmet Camera
Dragon Touch 4K Motorcycle Helmet Camera
The Dragon Touch 4K Action Motorcycle Helmet Camera is what you need to capture life's most exciting moments and experiences. The Dragon Touch, with its 16MP photo resolution and 4X zoom feature ensures that your pictures are only of the best and highest quality. It is fully equipped with a remote control wristband that helps you conveniently record with the camera on your mountain bike helmet, as well as a waterproof case that in up to 98 feet of water, can help you capture and record thrilling live-action events such as water sports. With multiple features including time-lapse, slow motion, rotation, and loop recording, there's not much this camera cannot do.
Key Features:
Comes with a wireless remote control wristband
Doubles as a helmet camera as well as a dash cam
Offers a downloadable app
Comes with an installable case that is waterproof in up to 98 feet of water
Specification:
Brand

Dragon Touch

Model

Vision 3

Weight

2.08 Ounces
Can work as both a helmet camera and a dash cam
Features time-lapse and slow-motion functions as well as zooming
Easy to maneuver remote control wristband
Is only waterproof in up to 98 feet of water
The camera is not compatible with a MacBook
Remote control wristband is not waterproof
Fire Cam MINI1080 Motorcycle Helmet Camera
Designed specifically with the firefighter in mind, the Fire Cam MINI1080 Helmet Camera is the perfect helmet camera for recording high-pressure fire emergency operations. It is made with a heat resistant aluminum and glass lens and so, can withstand up to 900 F for a short period of time. What's more, this helmet camera for motorcycle also weighs only a couple of ounces, making it very light and convenient to be mounted on any fire helmet. It also includes two caps; one that is water-resistant up to 30 feet of water and another for audio recording. On top of that are an SD card and USB cable to enable a direct connection to a computer.
Key Features:
Made with heat resistant aluminum and glass lens
Includes one water-resistant cap and one audio recording cap
Includes a micro SD memory card and USB cable
Includes replaceable individual camera parts
Specification:
Brand

Fire Cam

Model

FCMINI1080

Weight

3.04 Ounces
Only weighs a few ounces so can be easily carried on a helmet
Can withstand up to 900 Fahrenheit of heat
Can loop record and includes date and time stamps
Only has a battery life of one hour
Does not come with built-in Wi-Fi
Does not come with remote control
REMALI 4K Sports Action Camera
The REMALI 4K Sports Action Camera ensures that your important events, memories, and experiences are captured in only the highest quality pictures and videos. It is the best helmet camera for motorcycles when it comes to its offerings of high definition resolution images and recordings. With this camera, you get the option of choosing between 4K, 2K, 1080P, and 720P, with all producing crystal clear results. This device also includes a remote control that can record and capture from up to 30 feet away and an app that syncs the camera to your phone to view and share files, connect to Wi-Fi and manage the remote control settings. For more amazing devices like this, check out our guide to the best travel cameras.
Key Features:
Choose between 4K, 2K, 1080P or 720P HD resolution for pictures and videos
Comes with a remote control that can capture, start and stop recordings from 30 feet away
The downloadable app that syncs with the camera to view, upload and share files
Includes two extra batteries and a dual charger for charging during use
Specification:
Brand

REMALI

Model

8595710846

Weight

1.45 Pounds
Is waterproof in up to 98 feet of water
Includes an array of accessories as well as a carrying case
Comes with a remote control and Wi-Fi app for camera use
Micro SD card is required for full HD video recording
Requires a UHS speed class U3 for 2K and 4K recording
Remote control is not waterproof
iON Contour +2 Video Camera
With the iON Contour +2 Video Camera, you get to work with professional-level equipment that is yet still easy enough to operate, making it fit for the everyday camera user. This helmet camera offers three different video resolutions to choose from when capturing shots so that you're always in control of how your videos turn out. It also includes a GPS and contour storyteller software that intensifies the depth of your shots by providing you with speed, elevation, and distance. With its downloadable app, you get to live stream your videos as you shoot them as well as preview past shots, and with a waterproof camera housing, the sky's the limit when it comes to shooting the perfect shots.
Key Features:
Gives you the option of capturing your videos in 1080P, 960P and 720P
Features 170-degree ultra-wide-angle lens that can capture in a 270-degree rotation
Allows you to preview your pictures and videos via its downloadable app
Is waterproof in up to 196 inches of water
Specification:
Brand

iON Camera

Model

1701

Weight

5.3 Ounces
Allows you to live-stream your pictures and videos via the app
Choice of single shots and interval photo modes for pictures
Comes with a built-in mic and mic input
Does not come with built-in Wi-Fi
Does not come with its own remote control
Is not waterproof in deep waters
Ion 101 1L Air Pro Lite Wi-Fi Camera
When shooting professional sports, you require only the best and highest quality of equipment, which is why the Ion 101 1L Air Pro Lite Wi-Fi Camera is your perfect match. This live-action motorcycle helmet camera records all of your videos in high dimension with a 170 degree wide-angle that ensures that no detail is left out of your shot, and allowing you to choose between a 1080P and 720P resolution.  It is complete with a waterproof feature in up to 30 feet and a Wi-Fi PODZ component that lets you shoot and share your pictures and videos on social media in real-time. An ideal gift for motorcycle riders.
Key Features:
Waterproof in up to 30 feet of water without requiring an outer case
Comes with a built-in high-quality microphone
Photos and videos available in 1080P and 720P
Includes Wi-Fi PODZ
Specification:
Brand

Ion

Model

1011L

Weight

4.5 Ounces
Fully equipped with a downloadable app compatible with Apple and Android devices
Compatible with micro SD card up to 32GB
Is completely waterproof in 30 feet without a case
Does not come with a micro SD card included
The minimum class of micro SDHC card camera is compatible with is 6
Does not come with its own remote control
Drift Ghost X Action Camera
Do you sometimes wish you could go back in time? Well with the Drift Ghost X Action Camera, you absolutely can. This mountable camera comes with a video tagging quality that can record after a specific event has occurred so that the camera captures what just happened. As if that wasn't impressive enough, the long-lasting battery life of this device, lasting up to 5 hours at full charge is sure to impress you. In addition, the Drift Ghost has a clone mode attribute that lets up to 10 cameras sync with it and all record at the same time via Wi-Fi connection. Our guide to the best mirrorless cameras features more quality lenses like this, so check them out.
Key Features:
Comes with a 300-degree rotatable lens
Works with the Drift life app
Comes with a clone mode
Allows for continuous recording when plugged
Specification:
Brand

Drift Innovation

Model

Ghost X

Weight

1.12 Ounces
Long-lasting 5 hour battery life when fully charged
Produces 1080P full high dimension videos
Video tagging lets you capture events after they've happened
Does not come with its own remote control
Does not come with micro SD card included
Is not waterproof
GoPro Hero7 White Waterproof Action Camera
Your vacation pictures could not look any better with the GoPro Hero7 White Waterproof Action Camera. This convenient touchscreen mountable helmet camera lets you capture pictures and videos with the simple swipe of a finger. It is waterproof in up to 33 feet of water and coupled with it, is an automatic video stabilization feature; no doubt, your shots are guaranteed to come out Insta worthy. With a photo timer that ensures your shots are perfect and a voice control attribute that lets you stay in the moment, this camera is going to make your experience all the more enjoyable. Feel free to use it with some of the best GoPro accessories from our list. 
Key Features:
Touch screen with simplified capture modes
Waterproof up to 33 feet
Produces 10MP quality photos
Built-in photo timer
Specification:
Brand

GoPro

Model

CHDHB-601

Weight

4.2 Ounces
Works with voice control to capture pictures and videos
Comes with vertical portrait mode shot options for Snapchat and Instagram
Automatic video stabilization when recording
Does not come with a remote control
Does not come with built-in Wi-Fi
Does not come with included micro SD card
Blueskysea DV988 Motorcycle Dashcam
As a motorcyclist, you need to be constantly aware of what's happening around you. Of course, that's not always possible when. The Blueskysea DV988 Motorcycle Dashcam is an affordable way to keep your bike protected from thieves and keep a log of what happens to you on the road. You get two 1080p cameras (front and back) and a 4" IPS touch screen, designed to attach to your dashboard. The unit has 32GB of memory built-in and supports loop recording, so you can isolate an incident when you get home from a ride. It also has a parking monitor that starts recording when it detects movement or tampering with the bike. 
Key Features:
2 x 1080p cameras 
4" IPS touch screen 
32GB internal memory 
Parking monitor 
IP67 waterproof 
Specification:
Brand

Blueskysea

Model

DV988

Weight

2.18 Pounds
Competitively priced 
High-quality recording 
Keeps bike safe 
App is difficult to use 
Low-quality mounts 
Motorcycle Helmet Camera Buying Guide & FAQ
How We Choose Our Selection Of Motorcycle Helmet Cameras
Brand - When selecting our motorcycle helmet cameras, one important factor that we look into is the brand of the cameras in our selection. We only select brands of cameras that have been tried, tested and positively reviewed by reliable customers. We also select brands that are known for consistently producing high-quality products.
Price - In our selection of helmet cameras, we have also carefully considered the prices of the devices on our list. We have put together a carefully selected list of motorcycle helmet cameras that are not overly expensive and so would not require you to empty your wallet to purchase them, and with those that are a bit on the pricey side, we made sure that their quality matches their price.
Reviews - With our selection of helmet cameras, we made sure to go through several customer reviews on the products and only selected the devices with the most positive reviews in order to ensure that we are presenting you with only the best available options out there based on what previous users have said.
Features To Look For In Motorcycle Helmet Cameras
Size and weight - When looking for a motorcycle helmet camera, one important factor to consider is the size and weight of the camera because, despite the fact that you need your camera to be highly functional, it also doesn't need to be too heavy so that it does not affect your balance as you use it.
Mounting - Also, when buying a helmet camera, you would need to consider the mounting accessories that the camera comes with as these are essential. Some helmet cameras come with the motorcycle and car-mounted holders together as a package deal while others do not. If the camera does not then you need to consider if it is compatible with the necessary mounting accessories.
Image clarity - Consider the image quality that the camera offers when making your purchase. Different motorcycle helmet cameras offer different camera resolutions with some offering 4K while others offer 2K or even 1080P. A lot of cameras though offer a variety of resolutions that you can choose from.
Sound - Some motorcycle helmet cameras come with built-in microphones that help with recording audio sound alongside the camera recording video. Other cameras though do not come with microphones. If the camera does come with a mic, consider the sound quality of the microphone and if it is high enough.
Storage - Storage is very important to look into when purchasing your camera as you do not want to lose all your important pictures and videos. Look for a motorcycle helmet camera that is compatible with an SD card and consider the storage size of the SD card that the camera is compatible with. Some cameras are also able to upload to the cloud as a storage option.
Battery life - You want to look for a camera that has a long-lasting battery life for up to a couple of hours and is also rechargeable so that even when the battery dies, you can always recharge it and use it over and over again.
Motorcycle Helmet Camera FAQ
Q: What are motorcycle helmet cameras?
A: Motorcycle helmet cameras are becoming more and more popular, which begs the question if you are a newbie to the helmet camera world, what is a motorcycle helmet camera? Well, a motorcycle helmet camera is a typically small recording device that can easily mount on top of a helmet to capture pictures or video shots of you riding on your motorcycle in high dimension quality. This camera can also be used for a variety of other purposes, with some cameras even being waterproof and allowing for shooting of water sports.
Q: Are motorcycle helmet cameras legal?
A: Motorcycle helmet cameras are more than just cameras that are used to capture casual riding pictures and videos. In fact, these particular cameras are used a lot by motorcycle riders and car drivers to record their rides so that they can protect themselves from being wrongfully convicted in a bad driving accident. These cameras are then very legal as they produce high dimensions and good quality videos and so can act as evidence to back up a rider or driver's case if they ever find themselves in any bad road confrontation or accident.
Q: How to mount a motorcycle helmet camera?
A: After purchasing a motorcycle helmet camera, the next logical question involves just how to go about mounting the device. There are typically three different ways that a helmet camera can be mounted on a helmet. The first way involves a top mount where the camera is on top of the helmet, the side mount where the camera is on the side and the chin mount. You can simply mount the camera in whatever position you like by making use of the adhesive mounts provided by the producers of the camera as they usually come together.
Q: How big should a motorcycle helmet camera be?
A: The size and weight of a motorcycle helmet camera are very important because as the camera would typically be mounted on a helmet and worn on the head, it is critical that the device is not too heavy so that it does not weigh down the head and neck and affect posture and balance. A helmet camera should only weigh a couple of ounces and should be relatively small in size; it should be able to be held comfortably in the palm of your hand.
Sign Up Now
GET THE VERY BEST OF GEARHUNGRY STRAIGHT TO YOUR INBOX