Best Knee Pads For Work In 2021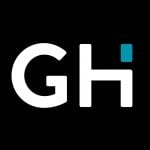 This product guide was written by GearHungry Staff
Published
January 9, 2020
Support us! GearHungry may earn a small commission from affiliate links in this article.
Learn more
Working extra hard has become quite a norm for some of us, but regardless of the vigorous requirements or nature of the job, it's important to stay safe and protected. No doubt, it's very easy to get lost in the day's job, putting in you're a-game and not minding the hazards working without the necessary protective gear could have to the health. Whether you are in construction, maintenance, repair or any job that requires regular kneeling on hard surfaces, knee pads are a must-have. Knee pads provide the special service of cushioning the knees and providing an elevated, protective position away from the hard cold floor. However, just like any other protective gear, knee pads have to be qualitative and provide long-term protection from harsh surfaces in the workplace. We have compiled a list of some of the best knee pads in terms of quality, performance and durability, let's check them out.
The Best Knee Pads For Work
The best!
Gear, gadgets & stuff for men
Straight to your inbox