Best Knee Pads For Work In 2022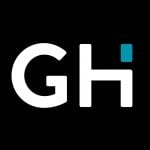 This product guide was written by GearHungry Staff
Last Updated
January 9, 2020
GearHungry Staff
GearHungry Staff posts are a compilation of work by various members of our editorial team. We update old articles regularly to provide you the most current information. You can learn more about our staff
here
.
GearHungry may earn a small commission from affiliate links in this article.
Learn more
Working extra hard has become quite a norm for some of us, but regardless of the vigorous requirements or nature of the job, it's important to stay safe and protected. No doubt, it's very easy to get lost in the day's job, putting in you're a-game and not minding the hazards working without the necessary protective gear could have to the health. Whether you are in construction, maintenance, repair or any job that requires regular kneeling on hard surfaces, knee pads are a must-have. Knee pads provide the special service of cushioning the knees and providing an elevated, protective position away from the hard cold floor. However, just like any other protective gear, knee pads have to be qualitative and provide long-term protection from harsh surfaces in the workplace. We have compiled a list of some of the best knee pads in terms of quality, performance and durability, let's check them out.
The Best Knee Pads For Work
Bodyprox Protective Knee Pads For Work
From getting tasks done in the workplace, cycling home after work, to going rock climbing during the weekends, the Bodyprox protective Knee Pads has got you covered. It features a nice, workable design that covers just the right amount of muscle above and below the kneecap. Made with flexible fabric and shock-resistant padding at the knee cap, it still allows natural movements while adequately protecting the knees from injuries. What's more, the knee sleeves, made from a thick sponge-like material are breathable, comfortable and allow various motions and movements. It won't keep you from getting those tasks done to cause the design is quite ergonomic.
Additionally, when wearing these pads, the knees are allowed to bend, flex and make sudden movements, as the kneepad just ensures the kneecap stays in place and is protected from sudden impact, hits, sharp objects, and hard floors. It may not look it, but no matter what hits this bad-boy, the shock-resistant form ensures the knees stay conveniently in place and safe. What's more, the form is equally lightweight, because the Bodyprox was made to improve your confidence in the workplace not slow the feet down or provide any inconvenience whatsoever. It doesn't come with an uncomfortable fit or heavy feel on the knees that can be worn under clothing and will easily slip on and off the legs. So, if you're looking for knee pads that are flexible, comfortable and won't get in the way of work, this is it, the Bodyprox Knee pads.
Key Features:
Unisex design
Lightweight, ergonomic design
Non-slip feature
Provides a snug and secure fit
Provides great compression for those with previous knee injuries
Breathable fabric provides ease of use and comfort
Versatile use for the workplace, sports, fitness and more
More flexibility means less padding
Padding isn't made of plastic, which makes it a bit softer
Some users reported waffle design on the insides left marks
Dewalt DG5204 Professional Knee Pads For Work
If you're looking for knee pads that would really take on practically any hard or textured surface, the Dewalt DG5204 Professional Kneepads will do more than the trick. These knee pads were made for hard surfaces, made to withstand extreme pressure and to reliably protect the knees. Rocking a heavy-duty cap that covers the knees, it provides extra stability on hard floors and ensures the knee caps serve long term. Make no mistake; these are not knee pads that will shrink into a useless light material, the caps are made with a ballistic poly material that guarantees lasting strength and durability. What's more, on the inside, adequate padding provides a soft cushioning area that surrounds the knees. This ensures the knees are conveniently placed on a more comfortable surface than the one the floor would provide.
Additionally, a thick closed-cell foam equally provides stable support for the knees when working on the ground, promising ultimate comfort. While on the ground, the kneepads are reinforced with a non-skid form that won't compromise your position. They sit securely on the floor and allow a wide range of movements with your stability and confidence. Furthermore, to ensure they stay on throughout there's a slip-buckler fastening system that locks into place for a secure fit. This fastener is also adjustable, ensuring easy repositioning and ultimate comfort. Overall, this heavy-duty knee pad promises to protect, and protect it will if you let it.
Key Features:
Non-skid heavy-duty cap
Slip-buckle fastener system
Adjustable neoprene strap
Layered gel technology for enhanced comfort
Specification:
Brand

DEWALT

Model

DG5204

Weight

1 Pounds
Great for tough jobs in construction and the likes
Extremely comfortable on the knees
Quality, durable knee pads
May have to be periodically repositioned
Top strap doesn't stay in place
Not so breathable 
Toughbuilt KP-G3 Gelfit Stabilization Knee Pads For Work
Sometimes, we don't get to choose the jobs we do, and even with injuries or joint pains, the job needs to be done. That's the tough world we live in, but luckily, the Toughbuilt KP-G3 Gelfit Stabilization Knee Pads were made for such purposes. There's no need to endure the discomfort of hard cold floors or wince in pain at every movement. These are knee pads that actually work, and go above and beyond to provide knee support during tough jobs. The unique thing about the Gelfit knee pads is the extra thigh support they provide. About 4 inches from the knee cap, there are reinforced protection around the lower thigh to establish more stability.
What's more, regardless of the thigh supports, these knee pads surprisingly still allow side-to-side movements and flexibility when working. And with the kneecap and lower thigh held in place, the risk of painful twists, dislocations and other injuries are highly reduced. Furthermore, to ensure the legs aren't too tightly strapped, the pro-EVA elastic leg straps conveniently and snugly hug the knees form without cutting out blood circulation. This makes it more easy to work around comfortably without discomfort and unease. Additionally, just below the knee, there's another protective base around the shin which serves the purpose of slightly lifting the shin off the ground. This will actually take off pressure from the ankles and provide a more comfortable position throughout work time. All in all, for knee pads that provide long term kneeling stability, convenience and ultimate support, the Gelfit is highly recommended. For more protective gear like this, check out our guide to the best welding helmets.
Most protective knee pads focus solely on the knees; providing adequate comfort, a base that covers the knee cap and protects it from foreign or sharp objects. The Toughbuilt KP-G3 Gelfit Thigh Support Stabilization Knee Pads go the extra mile to curb muscular pains and discomfort by providing a cushioning gel-infused base. Unlike other basic kneepads, there's a protective base for the thigh as well, taking the extra pressure of the lower thighs while evenly distributing the weigh each part bears. This works great for work-situations that demand long or frequent kneeling or squatting on hard platforms. Such work can take a toll on the knees and back if there's not adequate padding or support base to bear the harsh grudges of the hard floor. What's the point of enduring after-pains or discomfort when there are knee pads that reliably work and are built to provide enhanced support to the knees and thighs?
In addition to that, they guarantee stability while still allowing free mobility and side-to-side movements with not much restriction. It doesn't just do this for the knees and lower thighs but for the upper shin as well. In actuality, it keeps the upper shin off the ground which actually reduces the pressure on the ankles, making for a more convenient balance on the ground. Kneel on them, crawl around in them, they are designed to keep their form without rolling off the knees or sliding down annoyingly. With the natural knee, thigh and shin shape in mind, these kneepads were constructed to ergonomically embrace them. This ensures that the afore-mentioned parts stay comfortable while you're working, in a relaxing gel and foam padding that guarantees ultimate convenience.
Key Features:
Dual-strap closure design
Thigh support stabilization
Sturdy PE plastic shell
Ergonomically shaped to protect kneecap, thighs and shin
Specification:
Brand

ToughBuilt

Model

TOU-KP-G3

Weight

2.6 Pounds
It's puncture-resistant and non-skid
It takes the pressure off the knees and ankles
Stay comfortably in place
Not suitable enough for roofing
The pads are not removable for easy replacement
NoCry Professional Knee Pads
Whether you're at home or at work, there's always something that needs to be done that may include kneeling. From gardening, DIY projects, construction and the likes, the knees need a little more support and comfort to keep them going on. It's not strange to go to bed with the aftermath of a long day kneeling, squatting or leaning on hard surfaces. This is a simple issue protective gear like the NoCry Professional Knee Pads can solve. With these knee pads, you can rest assured of the comfort and stability they provide. This will keep the knees comfortably in place, regardless of the platform that's been worked on; be it uneven surfaces, sandy surfaces, marble, tiles or the likes.
Let's talk about the sturdy outer shell because it's the real reason the knee pads can reliably and sturdily face off on practically any surface. The reinforced, thick poly shield guarantees a non-slip balance on floors as well as protection from injuries, hurt or after-pain. And with two elastic, adjustable straps that are fastened with slip-buckle clips, the knee pads viably stay in place without annoyingly slipping off at every moment. This would greatly reduce the number of times the pads need adjusting, and also makes it a lot easier to put on and take off. And for even more stability, the straps could be crisscrossed at the back which makes the pads even harder to slip off. With heavy-duty knee pads like these ones, say goodbye to knee/leg pains and stressful working hours. They also make an ideal DIY gift.
Key Features:
Flexible neoprene straps
Quick-release slip-buckles
Durable EVA foam padding
Heavy duty thick poly-shield
Specification:
Brand

NoCry

Model

NoCry8

Weight

1.28 Ounces
Adjustable straps that accommodate practically any knee size
Offer great comfort and protection
Provide long term disability
Black paint on metal posts come off a bit too quickly
Sellstrom KneePro Ultra Flex III Knee Pads
For even the toughest jobs, some special knee pads are crafted to withstand the harsh realities of such environments. One of such is the Sellstrom KneePro Ultra Flex III Knee Pads, designed to outlive the regular knee pad, and provide reliable protection for the knees, regardless of the nature of the job. If there's one common complaint from users about knee pads, it's usually the fact that a lot of them don't stay in place. With over 30 years to boast of in the Industry, Sellstrom has been able to curb this issue with an innovative design. This time, they went for a solid, sturdy knee pad that can be worn all day long, which is guaranteed by the hinged design features. These two hinged metal rivets incorporated into the design allow more flexibility and range of movements when working on the knees. What's more, with these hinges, the kneepads have a better chance of staying in place throughout work time.
On the interior, the knee cover is lined with a soft, closed-cell foam which acts as a cushion to the knees, taking the pressure off them and providing a more comfortable platform for them to rest, while you work. And as a plus, the hard outer shell actually protects the knees from hard substances or contaminants that could penetrate or irritate the skin if the only base they had to go through were a pair of jean material. For the utmost comfort and security on the job, Sellstrom is sure to perform and meet those high expectations. To protect your hands while working, check out our selection of the best work gloves.
Key Features:
Comfort padding
Hinged metal rivets
Soft elastic woven strips
Quick snap clips
Specification:
Brand

Sellstrom

Model

96110

Weight

1 Pounds
Replaceable components for prolonged use
Excellent for a wide range of activities
Non-marking grip strip that won't leave streaks on surfaces
Straps run a bit short for guys with bigger knees
Thin plastic retaining clips
They squeak at the hinge
Milescraft 1603 KneeBlades- Rolling Knee Pads
The Milescarft manufacturers went the extra mile to make a product that further aided the resilient workman and woman to get the task done on time. Thinking outside the box, they crafted the Milescraft 1603 KneeBlades-Rolling Knee Pads for enhanced comfort, knee protection and easier movements. With tasks from flooring to carpeting, masonry work, tile installation, painting, construction work, auto-detailing, gardening and more, these rolling knee pads are sure to add a faster and more convenient work experience. They guarantee more balance on a wide range of platforms and terrains, as well as enhanced and aided mobility. With three wheels on its almost-triangular form, there's more flexibility allowed with a 360 degrees turning capacity to be enjoyed. You won't have to lift a limb form the floor, have a blast swirling around in these sturdy, high-quality knee pads and cover more space in no time.
What's even better is the ability to easily switch from rollerblades to a more flat, regular knee pad, and with the simple push of a button, the blades retract leaving just the padded surface. What's more, the actual pad is ergonomically designed to fit the contours of the knee, taking the pressure of the area by adequately distributing the weight evenly. And to keep the knees in place, a hook and loop system secures the strap that holds the pad in place. The strap system equally makes it quite easy to take off or put on these highly reliable rolling knee pads. For even more convenience, flexibility and balance, the Milescraft knee blades are a great choice. If you wor with hazardous chemicals and gases, be sure to invest in some of the best respirator masks from our list.
Key Features:
Tapered gel pad
One strap system
Non-marring durable casters
Lightweight nylon material
Specification:
Brand

Milescraft

Model

1603

Weight

6.86 Pounds
Top-notch quality
Blades work expertly and are easy to use
Padding cushions the knees quite well
Difficult to walk with
They are a bit heavy
Straps bunch up and are uncomfortable
Thunderbolt Platinum Pro-2x Knee Pads
Are you looking for a pair of knee pads that scream high-performance, durability and professionalism? Well look no further; the Thunderbolt Platinum Pro-2x Knee Pads have come back as a major improvement from the previous model. You spoke and they listened because the Thunderbolt strikes an even better deal! With distinctive upgrades on comfort, support and protection, this is one wade of bolting performance you're going to want to try. First off, the gel padding has been improved, with ultra-thick double gel formula replacing the regular one for ultimate comfort. Some knee pads provide comfort for an hour or so, but with the extra soft padding, get guaranteed and prolonged comfort and security while on your knees.
Made with robust yet breathable neoprene material, ballistic nylon and engineered PVC, these knee pads are set to take on any platform or terrain. That hardcore exterior ensures sharp objects or materials like nails, screws, wood shavings, thorns and the likes don't hurt the knees while working. What's more, the thundercome reinforced shield also guarantees balance on practically any platform, with a non-skid surface that promises to keep you stable. And with an ergonomic design that actually works, the Thunderbolt platinum should be the professionals choice for ultimate comfort and protection on the job. For those of you who work in loud environments, we have prepared our selection of the best hearing protectors, so check them out.
Key Features:
Soft gel and thickened foam core
Non-slip power shield
Strong adjustable straps
Heavy duty upgraded materials for use anywhere
Specification:
Brand

Thunderbolt

Weight

1.48 Pounds
Stay in place
Ergonomic design
Allows flexibility and mobility
Velcro straps run a little too long
Gambling with your safety in the workplace is a no-brainer; yes, it might cost a few extra bucks to get phenomenal protective gear like CE'CERDR Knee Pads, but it's well worth it. Regardless of the actual nature of the job or activity, if it requires being on the knees even for a few minutes regularly, you need you some CE'CERDR. It takes care of those aches and pains usually experienced after regular knee work and they are in it for the long haul. These extra durable knee pads will protect the knees from the hard pressure on the ground, and also the weight of tough jobs, evenly distributing such pressure. It also safeguards against sharp objects and materials lying around the worksite to ensure more productivity and enhanced performance.
You won't just be getting much more done in less time but will feel a lot more comfortable as well. With the extra soft and comfortable EVA foam padding, the knees can rest while you do all the hard work. What's more, the soft cushioning pad prevents pains or discomfort while on the job and even after. And on the exterior, you'll find a textured, heavy-duty poly shield that would probably get you through a zombie invasion and will allow you work practically anywhere without fear of getting cuts, scrapes or even feeling anything off the floor. Get the professional touch of comfort, convenience and stability that the CE'CERDR not only promises but guarantees. You may also be interested in some of the best safety glasses from our list, so check them out.
Key Features:
Ergonomic pad
Multi-purpose
Abrasion-resistant and skid-proof
Ultra-soft gel core
Specification:
Brand

CE' CERDR

Weight

15.2 Ounces
Flexible neoprene straps for a unisex fit
Non-slip and snug fit
The design doesn't interfere with work
Leave marks on floors
Straps bunch up into the back of the knees
Troxell USA Leatherhead Knee Pads
For the individual who puts comfort first, the Troxell USA Leatherhead Knee Pads will definitely come in handy. Manufactured in the USA, premium-grade neoprene and leather are used to make each extra-comfortable pair. There are so many people with knee injuries and pains who still need to get tough jobs done around the house, gardens or their respective workplaces. These pairs unarguably help to ease the pressure on the knees and provide a more favorable platform for the knees to sit. And with the extra soft and abundant cushioning, you can focus on what matters most, getting tasks done efficiently, conveniently and without concerns.
With the heavy-duty closed-cell foam cushioning, the gel pads stay intact without leaking out its form. This enhances durability and prolongs the life span of these extra-comfortable knee pads for work. And to ensure the pads stay on the knees throughout the period they are needed, a wide single strap made of premium neoprene is incorporated with a band that is long enough to go round the back of the knees and span all the way to the front for a snug and comfortable fit. Comfortable, durable, reinforced for prolonged protection and cushioning, the Troxell knee pads guarantee super quality and knee security. Our guide to the best work boots features more quality products you can wear at your job site, so check them out.
Key Features:
Neoprene straps
Single front fastening strap
100% washable
Made in USA
Specification:
Brand

Troxell USA

Model

17-209Soft XL BLK

Weight

1.19 Pounds
Stay in place
Extremely comfortable
Long straps for snug fit
Reported drop in quality
Not very breathable
Front strap gets in the way of work sometimes
Projoints Professional Heavy Duty Gel KneePads
It could be a simple task around the house, or dressing garden beds or a tough construction or remodeling job, the right gear is still required to protect the knees. While some knee pads majorly concentrate on comfort, the Projoints Professional Heavy Duty Gel Knee Pads focus on both prolonged comfort and protection. No doubt, the Projoints brand has thrived in an ever budding industry for over a decade, standing out for their dedication to quality, sturdy and high-performance protective gear that actually makes a difference. Their quality gear guarantees day-long protection from hazardous materials that could cause injuries or put too much pressure on the knees. What's more, it zeros out the concerns of constantly checking the environment before commencing work and the hardcore shell will protect against anything from nails, screws, broken glass or even zombie bites.
Additionally, the gel cushion padding provides a soft yet stable base for the knees to rest which is definitely a lot better than the sting of cold, hard floors. It's pretty much like extra soft pillows made of durable EVA foam and soft gel providing an ergonomic snug fit. This is extremely important for the kneecap and upper patella as it reduces the risks of pains during and after working or major injuries like twisting or a dislocated knee. Regardless of what job or hobby you've picked up, these knee pads are right up there with safety goggles and helmets when it comes to protective gear. And the great thing about the Projoints Protective Knee Pads is the versatility they provide for practically every activity or lifestyle.
Key Features:
Velcro straps for easy adjustment
Durable tough PVC shell
Gel and foam padding
Money-back Guarantee
Specification:
Brand

ProJointz

Weight

1.35 pounds
Multiple-use
Adjustable straps
Don't slip or move out of position
Straps reportedly uncomfortable for some
Clips are a bit difficult to unclip doesn't come with
Don't come with adequate instructions
Sign Up Now
GET THE VERY BEST OF GEARHUNGRY STRAIGHT TO YOUR INBOX