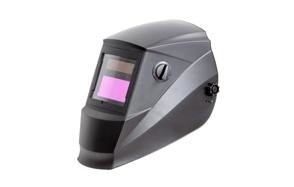 Antra AH6-260-0000 Welding Helmet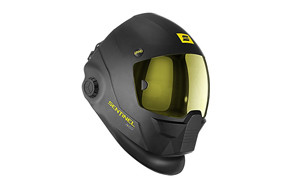 Esab SENTINEL A50 Auto Darkening Welding Helmet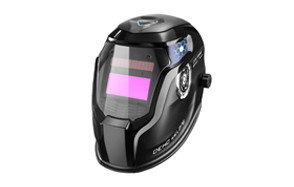 Deko Pro Welding Helmet Blue Eagle Design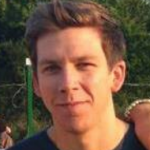 Welding can be dangerous. So, it's no surprise that there's so much technology designed to protect your face from the sparks. Back in the day, welding helmets were pretty simple bits of kit – just a metal lid with a porthole that made you look like some scary deep-sea monster. Now though, they're a lot more advanced. They often have auto-darkening technology, solar power, and even brightness options. Without the right welding helmet, your eyes could be exposed to UV light, which can burn your cornea and cause a condition called 'welder's flash' or 'arc eye'. That's why we've been searching to find the best welding helmet to keep you safe. Here's our top ten.
The Best Welding Helmet
Welding Helmet Buying Guide
How We Chose Our Selection Of Welding Helmets
Reviews – We care what customers think about products. It's often true that the best source of information about a product is the customers that have already bought it. That's why we go straight to the product reviews on online marketplaces like Amazon & eBay. We scoured through hundreds of reviews to see what people think.

Brand – You'll find that most industries have a few key brands that dominate the marketplace. In the case of welding helmets, it's Miller Electric, Jackson Safety, and a few others. However, there are also many lesser-known brands that are innovative and creating high-quality products.
Price – We know everyone has a different budget. If you're a professional welder working in an auto shop, you're going to be wearing your welding mask every day, and will, therefore, require the best of the best. However, if you're just doing a bit of welding for a small project at home, you'll probably be looking for something cheaper. We've included welding helmets that cover the whole price range. For both ends of the spectrum, check out our Best Value and Premium Product items.
Features To Look For In Welding Helmets
Auto-Darkening – This means that the lens or filter is a piece of tinted glass that protects your eyes from the brightness of the welding. Look out for an auto-darkening mask with a #10 shade and ultraviolet (UV) and infrared (IR) coating.
View Port – This is what you look through. Some welding masks have much larger view ports than others and that makes them more expensive. If you are doing detailed work, it's better to have a large view port.
Power – Generally, welding helmets are powered using an internal battery, which is sometimes backed up by a solar panel. This avoids the need for having dangerous wires trailing around whilst you are welding.

Solar Power – Solar power is often the best power option for a welding helmet because they don't require much power at all to operate. However, if you're going to be using yours for long periods of time, make sure it can handle it.
Size – Some welding helmets are designed to be small and lightweight, but others are large and heavy. Which you choose will depend on your preference and budget.
Fit – You need to make sure that the welding helmet you choose will fit your head. Generally, welding helmets operate a one-size-fits-all, so we'd check the returns policy before you buy off the internet.