Best Backpack Leaf Blowers In 2022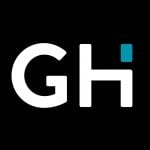 This product guide was written by GearHungry Staff
Last Updated
May 31, 2019
GearHungry Staff
GearHungry Staff posts are a compilation of work by various members of our editorial team. We update old articles regularly to provide you the most current information. You can learn more about our staff
here
.
GearHungry may earn a small commission from affiliate links in this article.
Learn more
Yard chores are boring and tedious, especially when it's nature's uncontrollable downpour of leaves. However, with the best backpack leaf blowers, yard work takes less than half a day. You can easily rake, pile mulch, and bag all at once. They are called backpack leaf blowers because you can sling them to your back for convenience.
Most backpack leaf blowers also come with vacuums, which allow you to blow leaves into a corner and suck everything up, thereby leaving the yard, gutters and driveway tidy.  So, whether it's a birch, maple or oak here's our round up of the ten best leaf blowers to get in 2019.
The Best Backpack Leaf Blower
Husqvarna 965877502 350BT Gas Backpack Leaf Blower

The Husqvarna 350BT makes it to the top of our list as the best backpack blower of 2019. Armed with an X-Torq engine, the Husqvarna reduces harmful exhaust emissions by up to 60% and increases fuel efficiency by up to 20%, so you save more money on gas. The two-stroke engine has a maximum power speed of 7500RPM, and up to 180MPH of airspeed through the blow tube.
Gas-powered leaf blowers are usually heavier than battery-powered blowers, but at 22.5 pounds, the Husqvarna is relatively lightweight. Thanks to dampeners between the engine and chassis, the 350BT produces low vibrations that don't stress your hands. With most gardening tools, you'll need to get earplugs while using this blower. It has a noise level of 104 decibels and 94 decibels, which can be quite loud but better than most models.
Key Features:
425 cubic-feet-per-minute (cfm)
Air cleaning system
7500 revolution per minute (rpm)
2.7-pound gas tank
Specification:
Brand

Husqvarna

Model

965877502

Weight

22.5 pounds
Lightweight
It reduces fuel consumption and emissions
It is easy to start
It's noisy
It doesn't have a vacuum or mulch
The switch controls are poorly designed
Poulan Pro PR48BT Backpack Leaf Blower

The gas-powered Poulan Pro PR48BT is packed with a ton of features that secure its place in this guide. The 48 cc two-cycle engine can produce high-velocity air speeds of up to 200 mph, which is a bit higher than our best choice. Its 2-cycle engine also means that it reduces costs and fuel modification. This, in addition to the airflow of about 475 cfm, means that the leaf blower will be able to remove heavy leaves, grass, and other debris easily.
To make it easy, the PR48BT has convenient controls on the blower tube which includes cruise control for easy command, variable speed trigger and its angled nozzle is designed to point downward which reduces the effort you need to put in and maximizes clearing power.  This makes a perfect gift for gardeners in your life.
Key Features:
475 cubic feet per minute (cfm)
200 mph airspeed
48 cc two-cycle engine
Variable speed control
The blower is lightweight
The instructions are easy to follow
The cruise control relieves stress in your hands
It is not suitable for heavy-duty jobs
It is only suitable for right-handed people
It emits a lot of noise 
Troy-Bilt TB4BP EC 32cc 4-Cycle Backpack Leaf Blower



If you hate mixing a 50:1 to 20:1 oil and fuel mixture in 2-cycle engines, then 4-cycle engines would be ideal for you. Although they guzzle up more fuel, 4-cycle engines like the Troy-Bilt TB4BP's engine typically have much more powerful airflow and torque. The JumpStart technology in this engine means that you won't have to pull a cord to start. However, this is sold separately.
The leaf blower delivers about 150 mph of airspeed and 500 cfm of air volume with a SpringAssist that makes it easier to pull the cord. Also, both the airspeed and air volume are powerful enough to blow large piles of debris without breaking a sweat. The blower also has a variable throttle with cruise control that reduces the stress from your hands, and at 15 pounds, this is one of the lightest gas-powered blowers available on the market. Make sure you also check our guide to the best leaf shredders.
Key Features:
150 mph airspeed
500 cubic feet per minute (cfm)
32cc 4-cycle engine
JumpStart-capable engine
Specification:
Brand

Troy-Bilt

Model

41BR4BEG766

Weight

21.8 pounds
The 4-cycle engine is quiet
The straps are easy to adjust for any height or size
The control handle is adjustable
It is not suitable for commercial purposes
It can experience carburetor problems
Unlike a 2-stroke engine, it does not generate enough rpm
Echo PB-580T Backpack Leaf Blower




At 27.9 pounds, the Echo PB-580T Backpack Blower is quite heavy, but the 215-mph air speed it produces will get the job done before your hands give way. This unit is specifically designed with professionals in mind, thanks to its quiet operation and airflow. But, it's a bit expensive. The Echo PB-580T produces an incredible airflow of 510 cfm, and its 2-stroke engine produces a low noise of 70 decibels which is quite low for its engine capacity, making it suitable for residential use as well.
The 58.2 cc 2-cycle engine blower has speed control variable for blowing up leaves and debris. The blower is easy to assemble, with an easy to follow instruction manual. Unlike most 2-stroke engines, the PB-580T is easy to start in just two pulls and with the right 50:1 ratio of fuel to oil mix, the engine is easy to maintain. For more products that will help you deal with the leaves in your garden check out our guide to the best leaf rakes.
Key Features:
510 cubic feet per minute (cfm)
215 mph airspeed
2-stroke engine
62 oz. fuel tank capacity
Specification:
Brand

Echo

Model

PB-580T

Weight

0.16 ounces
It is suitable for heavy-duty jobs
It produces low-level of noise
The powerful 2-cycle engine saves you time and cost
It is quite expensive
It is very heavy
Husqvarna 570BTS Backpack Leaf Blower

The Husqvarna 570BTS is almost fully assembled straight out of the box, all you'll have to do is put the blower arm, nozzle, and trigger on. This newer model is perfectly engineered with ergonomics at its core. It produces less vibration than most models thanks to the energy absorbing motor placed in the between the motor and the backpack frame. It also has ergonomic ventilated padding, which reduces your stress when you operate the 24.5 pounds blower.
With a 2-cycle 65.6 cc X-Torq engine, the 570BTS reduces harmful exhaust emissions by about 60% and increases fuel efficiency by about 20%. The 74.4 fl oz gas tank is more than enough to run for an extended time. The choke and air purge make it easy to start this unit. Other features like the cut-off, throttle, and cruise control are placed on the handle for easy maneuvering. Powerful and effective, the 570BTS produces 770cfm in the pipe and 236mph at the tip. If you love gardening, check out our guide to the best push mowers.
Key Features:
2-stage intake air filtration
8, 100 rpm
768 cfm Air flow in pipe
236.2 mph air speed
Specification:
Brand

Husqvarna

Model

570BTS

Weight

24.5 pounds
The unit is easy to operate
It gets yard work done faster with its cfm and rpm
It has great ergonomics
Greenworks BPB80L00 Cordless Backpack Blower




Environmentally friendly and lightweight are the central features of the Greenworks BPB80L00 Backpack Leaf Blower. If you find exhaust fumes and loud noises irritating, this battery-operated blower should be your top pick. Typically, most battery-operated blowers don't operate as good as gas-powered blowers, the brushless motor of this unit delivers gas performance. With this tool, you can get an air speed of 580 cfm at 145 mph, powerful enough to clean up the leaves in the yard.
For ergonomics, this unit is ridiculously lightweight, weighing only 8 pounds for prolonged use and older citizens. The backpack blower only runs for 30 minutes and takes as little as 30 minutes to charge up. This unit is not suitable for commercial purposes but perfect for average sized yard that needs low maintenance. Be sure to also check out our list of the best loppers for more great items like this. 
Key Features:
580 cfm airspeed
Variable Trigger Speed
30 minutes high-speed run-time and 16 minutes turbo run time
Brushless motor
Specification:
Brand

Greenworks

Model

BPB80L00

Weight

8.12 pounds
Less operation noise
It is environmentally friendly
It is very lightweight
It is only suitable for small yards
The battery drains fast
EGO Power+ Backpack Blower

Brushless motors produce less noise and emission, which the EGO Power+ Backpack Blower has. The engine operates at jet-engine level with a turbine fan and highly effective EGO's ARC lithium battery technology. You'll get a 600 cfm of turbo power with a lengthy run time of up to two hours on low speed. One high speed it runs of as little as 15 mins and on average speed 22 minutes.
The backpack blower weighs only 13 pounds, allowing you to work for longer hours without being weighed down. You get a 5.0 Ah battery and a 56V charger with this unit, which is cost effective. This unit is also weather-resistant and is eight times quieter than gas blowers. 
Key Features:
Variable speed of 320 CFM (gentle) to 600 CFM (turbo)
145 mph
Brushless motor
EGO's ARC Lithium battery
Specification:
Brand

EGO Power+

Weight

25 pounds
It has variable speed to tackle any job
It has an adjustable tube length
The waist belt is an adjustable harness
You'll need to get a spare battery
It has little reviews
Makita EB7650TH 75.6 cc MM4 Backpack Blower

The Makita EB7650TH is another powerful 4-stroke engine backpack blower that does not require an oil and fuel mix. The engine delivers a powerful air speed of 200 mph and maximum air volume of 670 cfm, powerful enough for both commercial lawn and garden work.
The 75.6 cc 4-stroke engine produces low sounds, thanks to the large capacity muffles that ensures quiet operation at 76 dBA. However, this machine is hefty one weighing 24.1 pounds, but for professional use, this is quite light compared to other models. The Makita produces less vibrations thanks to the anti-vibration mounts between the frame and extra comfort and convenience. Find more great products like this by checking out our guide to the best bulb planters.
Key Features:
670 cubic feet per minute
200 mph airspeed
4-stroke engine
Mechanical automatic engine decompression
Specification:
Brand

Makita

Model

DCS642120

Weight

28.7 pounds
It has a powerful engine that produces less noise
The blower is designed for professionals
It produces less emissions
It is quite expensive
It doesn't have a waist belt
Husqvarna 965102208 130BT Handheld Blower

The Husqvarna closes this guide with a cheaper model with no compromise on the quality. Like the other two Husqvarna models, the 130BT is powered by an X-Torq engine that reduces emissions by up 60% and increasing fuel efficiency by 20%. This machine is incredibly lighter than the two other models, and less powerful with an air flow of 455 cfm, and an airspeed of 160 mph. 
With adjustable handles, the 130BT has an excellent ergonomic design that is comfortable prolonged use. It has an air purge feature that removes the carburetor from the fuel system. However, the 30-cc engine is only suitable for small yard work. You'll also love the cruise control option and the variable speed for easier handling. You'll also feel less stress with the ergonomic design of the 130BT with its low vibrations thanks to anti-vibration dampeners. For more must-have products for gardeners, check out our guide to the best leaf bags.
Key Features:
X-TORQ Engine
Variable speed
Cruise control
425 cfm air flow
Specification:
Brand

Husqvarna

Model

965102208

Weight

14.7 pounds
It is lightweight and has excellent ergonomics
Quiet operation at only 91 dBA
Padded harness that fits perfect
The instructions are hard to follow
It is not for heavy duty yard work
Backpack Leaf Blower Buying Guide & FAQ
Features To Look For In Backpack Leaf Blower
Decibel Levels - Noise from outdoor tools can be deafening for you and your neighbors. When buying a leaf blower, you should know that gas-powered blowers are usually louder than battery-powered blowers. Prolonged exposure to loud noise can cause ear-damage, hence, if you must purchase gas-powered blowers, make sure to add hearing protectors to your cart. Most blowers are typically 60 dBA (background music) to 110 dBA (nightclub music).
Engine cycle classification - Gas-powered leaf blowers come with either a 2-stroke or a 4-stroke engine. 2-stroke engines need a 50:1 gas and oil mix and typically consume less fuel, making them highly effective. 4-stroke engines only need gas to function, and they are much quieter than 2-stroke cousins.  However, if you're trying to save some coins on gas, you should go for the 2-stroke engines.
Power output - Leaf blowers run on either gas or battery. Gas-powered blowers are usually heavier than battery-powered blowers because of their engines and require more maintenance. On the other hand, battery-powered blowers are not high-maintenance, produce zero fumes and less noise, but you will need to recharge every 30 minutes to 2 hours.
Speed settings - Adjustable power settings are a must-have feature for leaf blowers. This allows you to increase or lower the speed depending on where you're working. For battery-powered blowers, speed adjustability can either make the battery last longer or shorter. Also, you'll require more control around delicate flower beds and plants. With only one setting, you can blow too hard on a delicate garden.
Vibration - Too much vibration can damage your muscles and joints, and it can also be annoying. We advise you to purchase blowers with low power capacity if you plan to avoid a vibrating machine. Lots of vibration can also cause fatigue and injury, which cuts down on your maintenance time.

Backpack Leaf Blower FAQ
Q: How do I Use a Backpack Leaf Blower?
A: Leaf blowers can be used on a variety of surfaces such as your gutters, driveway, and yard during autumn. If you have trees in your yard, chances are that you've used a rake to clear most of it, but with blowers, your yard work can be done in half the time you use a rake.
Backpack leaf blowers also reduce fatigue from your hands, making it easy to use for extended hours. If you're trying to reduce the noise, you can use a nozzle attachment and set the throttle to the lowest speed. If you want to reduce your workload, place a tarp where you'll gather all the leaves to cut on time.
Place the blower at your side and position the front end at the ground at a lower angle. Walk slowly with a back and forth motion with the blower in front of you to prevent the leaves from blowing everywhere.
Q: How do I Start a Backpack Leaf Blower?
A: Gas-powered blowers use a cord to start. However, before starting it, identify the engine your leaf blower comes with. For 2-stroke engines, 50:1 gas and oil mix is required while 4-stroke engines use only fuel. Now, you can push the primer bulb in and release it slowly six times. Put on the choke and pull the starting cord once. Open the choke half-way by moving the lever to a half-way point between open and close.
Pull the cord one to four times and let it run for 10 seconds. Move the lever of the choke to an open position and leave the engine to warm up for about 20-30 seconds.
For battery-operated blowers, all you have to do is push a button and get to work.

Q: Are Leaf Blower Backpacks Worth the Money?
A: They are worth every penny. This is particularly true for those who own a large yard or garden. The best thing about these options is the ability to sling on your back. Carrying a leaf blower in your hands can be tedious work and could cause you strain in your hands. The backpack models are generally more comfortable to carry and more convenient for prolonged yard work. You can free your hands and arms with these units, and they are usually more powerful than handheld blowers. If you're trying to clear out heavy-duty wet leaves and debris, this model is worth every penny.
Sign Up Now
GET THE VERY BEST OF GEARHUNGRY STRAIGHT TO YOUR INBOX