Last updated:
25 Dec 2020
12 Best Safety Glasses (Review) In 2021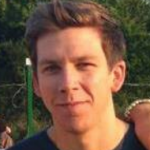 This product guide was written by Jordan Carter
Published
February 13, 2019
Support us! GearHungry may earn a small commission from affiliate links in this article.
Learn more
Only an idiot would neglect to wear safety glasses at work or at the range. Despite what your younger self may have once thought, there's nothing cool about losing an eye or suffering an injury just for the sake of sticking it to the man. The man doesn't care if you get hurt, anyway. The best safety glasses are designed to ensure you suffer no injuries, no life-changing disasters, and keep everything as far away from the most delicate part of your body as possible.
Whether you work in construction or enjoy hobbies where your eyes could be in danger if you're not fully protected, safety glasses are must-have gear to ensure you don't end up doing your best pirate impression. We know they don't look as cool as you might like, but it's not about looking cool. It's about staying safe, which we think is the most important thing, you can worry about your style at the weekend.
The Best Safety Glasses
Safety Glasses Buying Guide & FAQ
Before deciding on your favorite pair of safety glasses, it's smart to know exactly what you need to look for to find the best pair for you. Here are the key features to think about before buying.
UV Protection - If you work outside or will use your glasses for outdoor activities such as cycling or hunting, then UV protection is a must. Decent safety glasses will provide at least 90% UV protection, but the best pairs will offer as much as 99.9%.
Typically, you'll find glasses that offer only UVA protection, but there are models which provide UVB and UVC protection.
Comfort - Those of you who will wear your glasses for long stretches of time will need to think about the comfort level. If your glasses are too tight, they will affect your concentration and efficiency, and you may need to remove them, which puts you at risk.
For optimum comfort, find glasses that have rubber temple and nose pieces, which will reduce strain on your head and bridge. Glasses which offer earplugs are also useful as they can stop headaches and protect your ears from noise-polluted areas. You also won't have to endure your coworkers' often dull conversation either, which is always a bonus.

Adjustability - Not all safety glasses come with adjustable or tiltable features, but those that do will transform your experience like you never thought possible. An adjustable pair of safety glasses give you the chance to maximize their effectiveness for different head sizes while also allowing you to pull the lenses up without taking them off, preventing you from losing them.
If possible, you can also look at glasses with changeable lenses for different environments, which saves you buying multiple pairs that will bulk up your bag. These lenses are often easy to change and will save you from rooting around in your car or van or risking leaving them at home. They also ensure you'll always be prepared whatever the weather and conditions.
Peripheral Coverage - While safety glasses are primarily designed to protect your eyes from direct debris and dust, peripheral coverage is also a hugely important feature. This saves your eyes from any ricocheting materials and puts your mind at ease whatever you're working on.
It doesn't just protect your eyes from what you are working on, but also protects them from what those around you may be working on. If someone makes a mistake, you don't want to find out about it because you have insufficient protection, so peripheral coverage is a must.
Impact Resistance - Polycarbonate lenses are the best way to protect your eyes from direct hits through impact resistance. This is a material which doesn't shatter as glasses does, and therefore won't spread shards into your eyes should you get stuck in the lens.
Impact resistance is the difference between blindness and sight, and because you're often unable to react when something goes wrong, this could be what prevents you from suffering injury. If you find a pair of safety glasses which look good but don't use polycarbonate lenses, we'd advise you to avoid them, as they may not be as safe as standard materials.
Sources: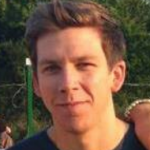 Jordan Carter is Gear Hungry's resident Editor-in-Chief with a genuine love and passion for all things tech. Jordan works diligently to ensure only the best products ever make it onto the platform and are showcased in Gear Hungry's carefully curated, tested and expertly researched, informative buying guides.