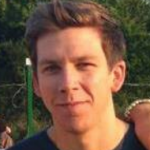 Only an idiot would neglect to wear safety glasses at work or at the range. Despite what your younger self may have once thought, there's nothing cool about losing an eye or suffering an injury just for the sake of sticking it to the man. The man doesn't care if you get hurt, anyway. The best safety glasses are designed to ensure you suffer no injuries, no life-changing disasters, and keep everything as far away from the most delicate part of your body as possible.
Whether you work in construction or enjoy hobbies where your eyes could be in danger if you're not fully protected, safety glasses are must-have gear to ensure you don't end up doing your best pirate impression. We know they don't look as cool as you might like, but it's not about looking cool. It's about staying safe, which we think is the most important thing, you can worry about your style at the weekend.
The Best Safety Glasses
Safety Glasses Buying Guide & FAQ
Features To Look For In Safety Glasses
Before deciding on your favorite pair of safety glasses, it's smart to know exactly what you need to look for to find the best pair for you. Here are the key features to think about before buying.

UV Protection - If you work outside or will use your glasses for outdoor activities such as cycling or hunting, then UV protection is a must. Decent safety glasses will provide at least 90% UV protection, but the best pairs will offer as much as 99.9%.
Typically, you'll find glasses that offer only UVA protection, but there are models which provide UVB and UVC protection.
Comfort - Those of you who will wear your glasses for long stretches of time will need to think about the comfort level. If your glasses are too tight, they will affect your concentration and efficiency, and you may need to remove them, which puts you at risk.
For optimum comfort, find glasses that have rubber temple and nose pieces, which will reduce strain on your head and bridge. Glasses which offer earplugs are also useful as they can stop headaches and protect your ears from noise-polluted areas. You also won't have to endure your coworkers' often dull conversation either, which is always a bonus.
Adjustability - Not all safety glasses come with adjustable or tiltable features, but those that do will transform your experience like you never thought possible. An adjustable pair of safety glasses give you the chance to maximize their effectiveness for different head sizes while also allowing you to pull the lenses up without taking them off, preventing you from losing them.
If possible, you can also look at glasses with changeable lenses for different environments, which saves you buying multiple pairs that will bulk up your bag. These lenses are often easy to change and will save you from rooting around in your car or van or risking leaving them at home. They also ensure you'll always be prepared whatever the weather and conditions.
Peripheral Coverage - While safety glasses are primarily designed to protect your eyes from direct debris and dust, peripheral coverage is also a hugely important feature. This saves your eyes from any ricocheting materials and puts your mind at ease whatever you're working on.
It doesn't just protect your eyes from what you are working on, but also protects them from what those around you may be working on. If someone makes a mistake, you don't want to find out about it because you have insufficient protection, so peripheral coverage is a must.
Impact Resistance - Polycarbonate lenses are the best way to protect your eyes from direct hits through impact resistance. This is a material which doesn't shatter as glasses does, and therefore won't spread shards into your eyes should you get stuck in the lens.
Impact resistance is the difference between blindness and sight, and because you're often unable to react when something goes wrong, this could be what prevents you from suffering injury. If you find a pair of safety glasses which look good but don't use polycarbonate lenses, we'd advise you to avoid them, as they may not be as safe as standard materials.

Certifications
When searching out the best safety glasses for you, your task may be made much easier if you know what the top certification and classifications are that separate the good from the bad (and the less said about the ugly, the better).
ANSI Z87.1 - ANSI stands for American National Safety Institute (which is already making us feel better about the acronyms), which was established in 1918 and is a non-profit organization that develops safety standards for a variety of products, and eyewear is just one of them.
The Z87.1 you might see on your safety glasses refers to their compliance which such ANSI safety requirements. If you do not see this code following on your glasses, it's likely that they are not up to scratch regarding safety standards as determined by ANSI. this could mean they are fakes, and therefore should be avoided.
ISEA Z87.1 - Along with ANSI, ISEA is a similar and often concurrent body you find together with the ANSI symbol and code. Because of their similarities, you can expect the same standards with either ANSI or ISEA and so shouldn't have any concerns regarding their reliability.
CSA Z94.3 - Despite having a different name, CSA is very much the same as ANSI, only it originated in Canada and stands for the Canadian Standards Association. In North America, where goods are traded across borders with relative ease, you're likely to find this certification as often as you would find ANSI.
Due to the different countries having different safety requirements, the products must pass standards tests to be sold there. While a product may meet the ANSI requirements, it may not meet the CSA requirements (and vice versa).
These standards look at protection, impact resistance, and vulnerable areas to ensure the workers is not in danger when wearing the product.
EN 166 - This is the European standard classification and is found across the European Union. It is solely focused on the safety of eyewear and anything worn professionally across Europe must meet these standards if they are to be worn, otherwise, the company could be liable for negligence.
EN 166 covers several performance levels for the eyewear to ensure there is no immediate danger when in use from things such as debris or even UV rays. The body will also look at anti-misting, anti-scratch, and impact level and mark accordingly on the lens how well it performs in these areas.
These codes and certifications may confuse at first glance, but once you understand that they merely focus on different governmental safety standards, it's much easier to recognize what you need to look for. If a product is sold in your country, make sure you can identify which certifications to look for to ensure you're purchasing a safe and reliable product.

Safety Glasses FAQ
Q: How do I stop my safety glasses from fogging up?
A: We know how irritating fogging up can be when you're during work, so to prevent this, you can do several things to keep your vision clear without having to take a break to clear the fog.
Use a bar of soap or shaving cream on the lens and buff.
While this won't eliminate fogging altogether, you'll notice that it takes your glasses much longer to fog, so you can work more efficiently.
This is perhaps the most simple solution, but not everybody knows about them. This lasts longer than the other option and also isn't as messy, but it may be more expensive.
Find goggles with ventilation
To prevent fogging completely, purchase a pair of goggles that come with built-in ventilation which you can find around the gasket or on the sides.
Q: Are safety glasses bad for your eyes?
A: While people used to believe safety glasses were a hindrance (which may explain why so many choose not to wear them), they do not damage your eyesight at all. When wearing them all day, though, you risk headaches and fatigue, which can cause issues later on.
To be on the safe side, remove them when they are not required and take breaks as often as possible.
Q: What do safety glasses protect you from?
A: Work glasses will protect you from dust, debris, and UV rays. While it is sometimes a pain to wear them, especially if they aren't comfortable or you know you're unlikely (but not certain) to encounter any problems, the one time you don't wear your glasses will be the day something goes wrong.
Likewise, they can also protect you during sports and offer wind resistance and protection from hurtling balls when playing sports such as squash or racquetball. While these aren't as dangerous as debris on construction sites, they can leave a nasty black eye you may not feel like explaining.
You don't want to experience a life-changing disaster, so swallow your pride, get smart, and just wear your safety glasses. We're convinced you won't regret it for a second, and you don't want to become a statistic, do you?

Sources: