Last updated:
05 Aug 2020
11 Best Hearing Protectors (Review) In 2021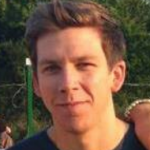 This product guide was written by Jordan Carter
If you happen to work in or need to spend a prolonged period of time in a dangerously loud environment, it can be potentially hazardous to your hearing and cause irreparable damage. It's a huge concern in construction industries where ear protection is not just a matter of comfort but of essential health. It's not unheard of (sorry about the bad pun!) for people working in environments where the noise level is regularly off the scale to wind up completely deaf so do not neglect your delicate hearing. Whether you work in construction, are visiting a noisy site or even partake in shooting as a pastime, then adequate hearing protectors are essential. We appreciate it might not be an item that is top of your wish list but trust us, deciding which ear protectors to go for is every bit as important as choosing your next power tool! Even more so if you've got your eye on a noisy hammer drill for a big home DIY project! As we appreciate it's not the sexiest subject, although we rather think it is, we've done the hard work for you of narrowing down the most popular and feature-rich, budget-friendly hearing protectors we could find. So sit back and relax as we run you through the best hearing protectors currently on the market place.
The Best Hearing Protector
Hearing Protector Buying Guide & FAQ
How We Chose Our Selection Of Hearing Protectors
Our product review team don't always have the opportunity to try out every single product for themselves and when it comes to something more technical like a pair of hearing protectors, its essential to read reviews and get a professional assessment of their overall suitability from the people who are using them day in day out to support their work or pastime. We spend hours evaluating feedback from customers both professional and amateur as well as ensuring that a comprehensive cross-section of reputable brands are included in our reviews. Quality, of course, is of paramount importance and while the final price is not a key driver as everyone's budget is different, offering outstanding value for money is, so cost is considered where it's relevant.
Based on Reviews, Brand, Price, and Quality, we were then able to draw up what we believe to be an impressive selection of the best hearing protectors for your consideration.

Features To Look For In Hearing Protectors
Below are some top tips and recommendations on features we suggest you look out for before you purchase a pair of hearing protectors.
NPR - Meaning the Noise Protection Rating, this is the important number that denotes how many decibels of noise reduction protection your hearing protectors can physically provide.
Passive vs. electronic - Since we are living very much in a digital world, almost everything these days comes with its original passive model vs. the latest technologically advanced electronic version and hearing protectors are no different in that respect. It's not necessarily the case though that electronic means those earplugs or earmuffs are going to perform any better than their passive brothers! Digital earmuffs will notably come with additional features that you might appreciate such as audio input and output which can be adjusted, but it comes to their ability to block out sound, that's more a function of the design than the technology.
Connectivity - Connectivity is only going to be a consideration if you are opting for an electronic style in which case they might come with some pretty cool additional features including the ability to hook up to your iPhone or MP3 player or directional microphones that mean you can still hear important ambient sounds. Electronic hearing protectors may also feature a convenient USB recharge or an affordable battery option.
Comfort & Adjustability - What makes the best hearing protectors most beneficial is how well they fit and how comfortable they feel around your ear area. If they're just too big to be practical and let in too much sound that's every bit as bad as if they are too small and uncomfortable and don't fit into your ear canal correctly. You need to purchase a pair that feel right to you, never mind the latest trends and shapes and sizes. It's all about comfort so if you have a larger than average head, you need to ensure that the headband is adjustable to accommodate that and that the ear cups end up being positioned exactly where you need them to be, over your ears and not down around your neck somewhere!
Decibel levels - It's advisable to wear hearing protection if you are going to be exposed to a sound that registers over 85 decibels. Some of the most common workplace sounds are listed out below, all of which demonstrate the requirement for hearing protection.
Typical street sound = 85 decibels
Lawn mower = 85 decibels
Forklift truck = 90 decibels
Chainsaw = 115 decibels

Types Of Hearing Protectors
Over-ear - If you don't like the idea of having something fixed inside your ear, especially for an extended amount of time, then your preference is likely to be for an over-ear muff style hearing protector.  These are generally made from a sound-attenuating material with soft and comfortable ear cushions that fit around a hard outer cap all of which will be held together by an adjustable headband. They're very adept at muffling out dangerous noise levels and offering protection from exposure to loud noises.
In-ear - When it comes to in-ear plugs you have several different options to choose from. Earplugs are n't just effective at minimizing sound, but also protecting the inner ear from water too. They are generally classified by their construction:
Foam plugs - inexpensive and made from PVC
Silicone plugs - softer with what we'd describe as a dough like feeling and molded to fit inside the ear canal
Flanged plugs - consist of a series of webbed rings which secure them inside the ear canal and provide an effective barrier to noise while also presenting the plugs from falling out
Custom-molded plugs - made to order specifically for the patient's ear to ensure an exact fit
Hearing Protector FAQ
Q: Are earplugs better than earmuffs?
A: Both earplugs and earmuffs offer adequate protection, so it's more a case of which type you feel more comfortable wearing. The type of disposable earplug that you twist and which further expands inside the ear canal can be highly effective at blocking out noise plus they are lightweight, unobtrusive and also cost-effective. The downside is that they isolate and block out so much of your surrounding noise which can conversely be a safety hazard. They're also uncomfortable to wear if you're suffering from an earache or have sensitive ears.
On the flip side, earmuffs are bulkier and can get quite hot over time plus they don't block out quite so much noise. If you're working outdoors in the winter months, they can also double up as ear warmers too!

Q: What part of the ear is damaged as a result of hazardous noise?
A: The physical process of hearing is quite a complex one which requires the auditory nerve to carry signals to the brain via a series of fairly complex steps. Initially sounds waves enter the outer ear and travel through the canal which leads to the inner eardrum. It's the eardrum which then vibrates and sends those vibrations to three tiny bones that make up the middle ear. The middle ear then sends the air vibrations into the cochlea or inner ear which is filled with fluid. The vibrations subsequently cause that fluid to ripple with traveling waveforms upon which tiny little hair cells travel. The movement of these hair cells creates a further electrical signal which is carried to the brain and translated into what we call sound.
In most cases of NIHL, it's damage to these tiny microscopic hairs which results in loss of hiring. In a human, once those hair cells are damaged, they're gone for good and never grow back.
Q: What noise level can damage hearing?
A: Noise-induced hearing loss, or NIHL as it's shortened down to, can be caused by a one-time exposure to an intense sound such as an explosion for example or from continuous exposure to loud sounds over an extended period of time such as those commonly experienced in the workplace. Besides those two scenarios, there are also a number of recreational activities that can put you at risk from NIHL including target shooting, attending loud music concerts as well as operating machinery such as lawnmowers and leaf blowers.
Noise itself is measured using the metric of decibels and anything registered as below 75 decibels is unlikely to cause any form of long term damage. However, if you are regularly exposed to sounds exceeding 85 decibels, there is a real possibility that your hearing could be damaged.
Just to put that into context, below we've listed out some of the common average decibel ratings for some of the most frequent and familiar sounds.
Refrigerator humming = 45 decibels
Everyday conversation = 60 decibels
Heavy city traffic = 85 decibels
Motorcycles = 95 decibels
MP3 player at maximum output = 105 decibels
Sirens = 120 decibels
Firearms = 150 decibels
Q: Can earplugs damage your ears?
A: It's certainly important to note that if not worn correctly, there is a danger that earplugs can cause more harm than good. While they are uniquely designed to protect the inner structure of the ear, there are a couple of instances in which they should be avoided for your own protection. Notably wearing earplugs can be dangerous and lead to impacted ear wax. Under normal everyday circumstances, ear wax drains little by little to prevent the build-up of impacted wax which itself is characterized by tinnitus or ringing in the ear. Wearing earplugs can prevent draining so you need to ensure that you clean both the earplugs and your ear canal routinely if you are going to be regularly wearing earplugs.
The other danger is that earplugs do such a good job of muffling sound that if you are in a dangerous environment, you won't be alerted should any critical emergency alarms be sounded, such as smoke alarms for example. If you need to be alert, for example in a circumstance where you are looking after a child, driving or operating machinery in a potentially dangerous environment, it pays to have both your wits and your hearing sharp at all times.
Also be careful to avoid the build-up on bacteria which can lead to ear infections and at worse, hearing loss.

Q: What is the highest NRR rating for earmuffs?
A: NRR stands for Noice Reduction Rating and denotes the maximum level of sound that your earplugs or earmuffs are capable of blocking out. The rating is likely to be a maximum of 33 for earplugs and slightly lower at 31 for earmuffs. If you were to combine earplugs and earmuffs together, that level increases to 36. Compare that with disposal or reusable style earplugs which can only provide mid to low 20's NRR rating protection.
Q: What are the benefits if I wear earplugs and earmuffs at the same time?
A: Double airing protection is recommended if you are working in environments or operating machinery that emits a noise frequency of over 105 decibels. They're also a great idea if you are operating firearms which emit high noise levels. By combining earplugs with earmuffs, you can get an extra 4 to 8 decibels on average of noise protection which means that the sound overall could be anywhere from 25% to 45% quieter by wearing both at the same time.
Sources: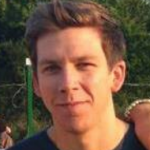 Jordan Carter is Gear Hungry's resident Editor-in-Chief with a genuine love and passion for all things tech. Jordan works diligently to ensure only the best products ever make it onto the platform and are showcased in Gear Hungry's carefully curated, tested and expertly researched, informative buying guides.
The best!
Gear, gadgets & stuff for men
Straight to your inbox