Best AirPod Alternatives In 2022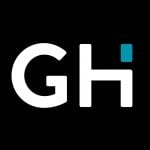 This product guide was written by GearHungry Staff
Last Updated
November 6, 2019
GearHungry Staff
GearHungry Staff posts are a compilation of work by various members of our editorial team. We update old articles regularly to provide you the most current information. You can learn more about our staff
here
.
GearHungry may earn a small commission from affiliate links in this article.
Learn more
AirPods have pretty much stormed the market and taken over in their own right. But with wireless options in general taking over these days, there are so many other options out of the norm. Especially for people who do not own iPhones, it may be best to get a whole other alternative. So, rather than spending money to get the entire Apple ecosystem, there are top-notch products out there that can serve just as well.  The truth of the matter is that navigating the market to get the right option may prove to be a tad bit difficult. In order to streamline the search process, here are some of the best AirPod alternatives out there.
The Best AirPod Alternative
Samsung Galaxy AirPod Alternative
If you are not going for Apple Airpods, then this is definitely the next best thing out there. The brand is already known for putting stellar products out on the market. Based on this, the Samsung Galaxy Buds are a viable alternative for anyone looking for apple earpods alternatives. It offers up a nice, clean sound and allows users to control their volume with a handy volume driver. The fact that it can be used by both Android and iOS users is the main selling point. On the front of durability, this device is on a whole other level. It happens to be embedded with a splash-resistant technology which covers everything from sweat to spills. So, in the case that a water-related accident happens, these babies will remain safe from any damage. The best part of this all is that this device can last up to 6 hours on the go. When used with its case, an additional seven hours is thrown into the mix. There really is not much more than anyone could ask for.
All in all, it looks good, feels good and offers its users the best. For more high-quality products like this, check out our guide to the best USB C earphones.
Key Features:
The case doubles as a wireless charger
Has an ambient aware feature to control how much ambient noise seeps in
Equipped with splash-resistant technology
It can be used with both Android and iOS Compatible devices using Bluetooth
Specification:
Brand

Samsung

Model

SM-R170NZSAXAR

Weight

4 Ounces
They can work individually
The   is very responsive
They pair instantly once Bluetooth is turned on
The ambient noise mode is a bit weird
It has no internal storage
Subpar sound quality
Bose SoundSport Free Truly Wireless AirPod Alternative
If you are a work out enthusiast or generally an active person, this is the best option for you. With the Bose SoundSport Free Truly Wireless Sport Headphones, users are sure of getting a superior experience. It is packed with features that make it the ultimate option for anyone on the go. What's even better if it's 'Find My buds' feature which eliminates one of the main problems associated with owning completely wireless earbuds. To crank that up a notch, the earbuds have the ability to function independently when the need arises. All that is needed to kick this off is a good Bluetooth connection.
When it comes to the playtime offered up by this device, it is incredibly apt. Just running off a single charge, it can last up to 5 hours. When the battery case is used it becomes a full 10 hours at most. The case only doubles as a charger, so in its inactive state, it simply keeps the earbuds safe using in-built magnets. For further convenience, both Google Assistant and Siri can be used to control these workout headphones. Simply take your pick and run with it.
Key Features:
The Bose Connect app has a 'Find My Buds' feature in case the buds go missing
It has a magnetized charging case which keeps the buds safe
It is sweat resistant
Built to stay comfortably in the ear even with vigorous movement involved
Specification:
Brand

Bose

Model

774373-0010

Weight

3.2 Ounces
The quality of the audio is superb
Incredibly comfortable to wear
Connects to devices quite easily
There is a delay when it comes to the video audio playback
It is not noise-canceling
It has some connectivity issues
Master & Dynamic MW07 True Wireless AirPod Alternative
Not many brands can perfect the noise isolating feature to the letter. But that is a thing of history thanks to the Master & Dynamic MW07 True Wireless Earphones. Thanks to its above-mentioned selling point, it seals the ears making it hard to hear external noises. So, if you happen to be a dedicated audiophile, this is the best apple AirPods alternative to go for. It is also completely comfortable thanks to the lightweight material used to create it altogether. It also has a proprietary silicone Fit Wing which comes in two detachable sizes. So, comfort is paramount when it comes to this pair of earpods. Our guide to the best noise canceling headphones features more amazing products that block the external noise, so be sure to check them out.
Key Features:
Comes in a sophisticated design with an acetate earbud body and a stainless steel case
Includes five sets of ear tips and also two pairs of silicone Fit Wings
It is fitted with 10mm Beryllium drivers to deliver stellar sound quality
Comes in a stylish case
Specification:
Brand

Master & Dynamic

Model

MW07SB

Weight

3.36 Ounces
The sound quality and aesthetics are impeccable
Made of high-quality materials
They are perfectly sized
Quality control is questionable
Does not connect to multiple devices
The battery life is poor
Sennheiser Momentum True Wireless Bluetooth Earbuds
Whether it's for a call or simply to listen to music or your favorite podcast, this is the best option out there. The Sennheiser Momentum True Wireless Bluetooth Earbuds offer up a refreshing clarity of sound for all users. This all-around superior experience is only made better by the touchpad technology which is carefully built into each bud. All in all, the hearing experience is on a level on its own. It allows users to pick what they want and do not want to hear conveniently. What's even better is that connecting is no hassle. Once it's connected, it stays that way till disconnected by the user.
The comfort experienced when wearing these is clearly unrivaled. Thanks to its all-around slim and lightweight design, these headphones are on a level of their own. The ear tips themselves come in 4 separate sizes, so users can simply take a pick. Our guide to the best Bluetooth earpieces features more similar products you will like.
Key Features:
The sound quality is extremely clear
Can be controlled through its intuitive touchpad technology
It is made of a durable, splash-resistant material
Thanks to its transparent hearing feature users can be aware of their surroundings
Specification:
Brand

Sennheiser

Model

True Wireless

Weight

0.64 Ounces
Delivers amazing sound quality
Both earbuds are responsive to each other
The video and audio playback is spot on
Quality control is an issue
Sound quality during calls is low
The fit of the earbuds can be awkward
Bang & Olufsen Beoplay E8 2.0 True Wireless Earphones
From its stylish pod to its trendy and functional design, this is evidently a viable AirPod alternative. The Bang & Olufsen Beoplay E8 2.0 True Wireless Earphones are packed with features that audiophiles will appreciate greatly.
The sound produced is specifically programmed to suit the lifestyle of users from all walks of life. Its case also offers up stellar functionality with features that other brands are yet to emulate. It provides up to three additional on-the-go charges which can last up to 4 hours each. It also makes use of Qi-certified, which takes wireless charging to a whole other level. What makes it even better is the ability to toggle between calls and music with a simple touch. You may also like some of the best bone conduction headphones, so take a moment to check them out.
Key Features:
Can be easily controlled with a touch interface
It can have up to 16 hours of playtime when fully charged
They deliver perfect sound through and through
It is equipped with Qi wireless charging
Specification:
Brand

Bang & Olufsen

Model

1646100

Weight

2.08 Ounces
Delivers a sound that audiophiles will appreciate
It is extremely comfortable to wear
Having situational awareness is optional
It is quite expensive
Not suitable to be used during any active sports
Has sub-par Bluetooth connection
Whether it is for music or constant conversion on the go, this is an option that cannot be passed by. The Jabra Elite 65t Earbuds are a miracle of engineering that is fashioned to make life as a whole a lot simpler. They offer up a superior experience on every single front there is. From the aesthetics to quality as a whole, there's really not much lacking with this stellar device. The earbuds themselves can last a whopping 5 hours and have an additional 10 when in collaboration with their case.
What's even better is the fact that these are in it for the long haul. They happen to be IP55 rated against water, sweat, and dust giving them a god-status among earpods. All in all, it provides an elevated experience for all parties involved. With its four-microphone technology, even voice calls sound a whole lot better. If you are looking for the perfect pair for your running sessions, check out our guide to the best running earphones and pick your favorite.
Key Features:
Equipped with Four-microphone technology for enhanced sound quality
It is water, sweat and dust resistant
Can be operated using voice control
It can be used for up to 15 hours when fully charged
Specification:
Brand

Jabra

Model

100-99000000-02

Weight

11 ounces
Offers up great sound
It is very comfortable to wear
The overall connection is quick and easy to achieve
The activation force for the buttons is located too high up
Quality control is a concern
It is very sensitive to interference
Sony WF-1000XM3 Noise Canceling Wireless Earbuds
Already a giant in the industry when it comes to all things sound, Sony is offering up a top-notch sound experience to users. The Sony WF-1000XM3 Industry Leading Noise Canceling Truly Wireless Earbuds are equipped with stellar features that have landed them among the best. The sound quality here is unlike any other and true audiophiles will testify to this. Every key, note, word, sound can be well appreciated with this high-quality device. What makes this even better is the fact that environmental factors do not come into play at all. The sound will remain pure no matter where users find themselves. With the aid of additional microphones, the sound is even better isolated especially while conversations are being led. So, for the business person or avid chatter, this is the option to go for. Also, the noise cancellation feature here is on a level of its own. On that front, Sony has totally perfected a flawed aspect of most earpods out there. If you are a gamer looking for the best audio experience, check out our guide to the best gaming headsets. 
Key Features:
It is actually noise canceling
90 minutes of playtime can be achieved after 10 minutes of charging
Equipped with uninterrupted L/R simultaneous Bluetooth transmission
It has automatic adaptive sound control
Specification:
Brand

Sony

Model

WF-1000XM3/B

Weight

0.16 Ounces
The battery life is just as promised
Its charging case lives up to expectations
It is incredibly comfortable
The noise-canceling function does not work too well
The microphone sound is a bit choppy
It does not fit quite well
Klipsch T5 True Wireless Headphone
These wireless earpods truly welcome users to the wonders of the 21st century. In terms of style, sound, design, efficiency and so much more this is the ultimate choice. The Klipsch T5 True Wireless Headphone combines a wide range of handy features to ensure that users get their money's worth. They offer up a level of sound that is unlike any other. Uniqueness is a trait that they do not make use of sparingly and the proof is evident for all to see. After years of research, they finally came up with an unrivaled design. The oval ear tips offered up by Klipsch come in a number of sizes so as to provide that perfect fit and seal. This further goes to ensure that noise isolation and comfort is included in the package. For even more convenience, users are promised no wires and best believe that promise is kept.
Even better is the fact that this device can run on its own battery for up to 8 hours. That is efficiency at its best. Taking it a whole notch higher, these earpods offer up 24 hours playtime when combined with their charging case. To crown it all up, that one of a kind Klipsch sound is offered up to users. Whether it is for phone calls or listening to music the difference is as clear as can be. With this device, audiophiles and users alike can enjoy a seamless and effortless sound experience that is unlike any other. For the best experience while watching TV, check out our reviews of the best wireless TV headphones and pick your favorite.
Key Features:
They come in a patented oval shape
The battery can last a full 8 hours
It provides an excellent seal for noise isolation and superior bass
There are no wires attached at all
Specification:
Brand

Klipsch

Model

1067567

Weight

0.16 Ounces
It is incredibly comfortable
Good value for money
Happens to be IPX4 rated for sweat and moisture
They do not stay in place while the user is mobile
Its overall design comes off as awkward
The app that comes with it is glitchy
AirPod Alternative Buying Guide
Airpods and their alternatives are generally quite pricey, so it goes without saying that the process of buying them should not be taken lightly. There's a lot of things involved when it comes to picking the right one out. From technical to aesthetic issues, users need to be extremely vigilant. Based on that, here are some pointers to make the process a lot easier.
How We Chose Our Selection Of AirPod Alternatives
Brand - Say what you will but brand names go a long way to determine the quality of a product. When it comes to these devices users need to stick to brands already known for putting out a certain quality. Also, different brands put out AirPods for different uses. For instance, while a Bose earplug may be great for active people, Klipsch may fall short there.
Reviews - If there is one thing every consumer should have at the back of their mind, it's that reviews are their friends. They give insight into exactly what the product has to offer. There's no guarantee that what the manufacturer says will necessarily reflect in the product. Based on that, the only sure way to figure out what you are getting is to consult the testimonies of others.
Price - In general, Airpod alternatives do not come cheap, thus figuring out the right one to get is no easy feat. Make no mistake, there are some alternatives which happen to be more expensive than others. But for some certain features, splurging a bit more may be the only way through. All in all, users need to determine what it is they want and budget accordingly.
Features To Look For In AirPod Alternatives
Size - When it comes to cordless earbuds, size is truly everything. This is mostly because it determines the fit and comfort offered by the earbuds. So, when looking for a great pair of cordless earbuds, checking the size is important. Something ill-fitting could completely negate all the good qualities od the earpods.
Comfort - This is an important feature to look out for because these earbuds are going to be sitting in the ear. They may even be there for an extended period of time. In order to ensure that they can be tolerated and even enjoyed, they need to be comfortable. For this reason, it may be a good idea to look out for options with different sized buds.
Playtime - Since these Airpod alternatives practically run on their own battery, it is important to look out for options that can run for an extended period of time. This is most important for people who are looking to use these completely wireless earbuds while working or working out. Based on this, it is paramount that users look for options that can work for a while without being charged.
Charge Speed - Again, these wireless options tend to need charging in order to function. Different earpods have different charge speeds and based on how frequently they need to be used this could become inconvenient. In order to avoid being left out to hang out dry, users should ensure that the charge speed stated is not too unrealistically long.
Case - With these devices, the case is much more than a means of storage, it also happens to be the charger. In terms of storage, users should look out for options with magnets strong enough to hold the buds in place. Then, the case should also be able to adequately charge up the wireless earbuds in a good amount of time.
Design - Wireless earpods come in different shapes, sizes and designs, in the same way, individuals have different ears. Based on that, it is important to identify which options work well for their ears. Even better, there are options that come with a variety of buds in order to ensure maximum comfort and versatility.
Water Resistance - The earth is more water than land, so it makes sense that so many products have to be water-resistant. These buds are so small that anything could happen to result in them being soaked. To guard against these expensive products becoming faulty, the best thing to do is to ensure that they can take a little soak here and there.
Sign Up Now
GET THE VERY BEST OF GEARHUNGRY STRAIGHT TO YOUR INBOX