Best Cellos In 2022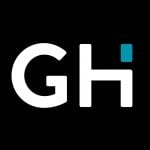 This product guide was written by GearHungry Staff
Last Updated
May 28, 2020
GearHungry Staff
GearHungry Staff posts are a compilation of work by various members of our editorial team. We update old articles regularly to provide you the most current information. You can learn more about our staff
here
.
GearHungry may earn a small commission from affiliate links in this article.
Learn more
A cello can be an expensive investment, that's why finding the best cello around is paramount. Whether you're a beginner or an advanced player, there are so many instruments out there that picking the right one could be daunting. There are loads of things to think of, from the aesthetic value of your cello to the quality of its sound. To make things easier for you, we roamed the market and found the best cellos you can get your hands on. Check them out in our rundown.
The Best Cello
Cecilio 4/4 CECO-1BK Electric Cello

Finding a good-looking cello that sounds heavenly and doesn't come at an eye-watering price is far from easy, but the Cecilio CECO-1BK truly fits the bill. This amazing electric cello impresses with an innovative look and excellent sound. But the instrument is more than just style. It also packs a bunch of interesting features that have earned it the title of the best cello around. Ideal for cellists of all levels, it comes with a 1/8-inch output jack you can use to connect it to most PA systems and electric guitar amplifiers. The cable is conveniently included in the pack, so you can start playing right out of the box.
Practicing without disturbing your neighbors – even when playing the cello late at night – is possible with the Cecilio. This electric cello smartly incorporates a headphone jack for silent practice, as well as a line-in jack for those moments when you want to practice with a background track. Amazing from a visual standpoint, it boasts a hand-carved maple wood construction with a black metallic finish. Ebony fingerboard and a beautiful tailpiece with mother of pearl inlay bring further value, while four detachable fine tuners allow you to easily adjust the cello's performance. The instrument comes packed in a stylish, padded soft case. Available in a variety of sizes, you can find the right one for kids and adult players alike. For more amazing instruments like this, check out our guide to the best electric guitars for beginners.
Key Features:
Maple wood electric cello
9C alkaline battery included in the pack
Aux cables and headphones included
Gorgeous design
Lightweight, soft case included
Specification:
Brand

Cecilio

Model

4/4CECO-1BK

Weight

19.11 pounds
Cecilio CCO-100 Student Cello




From the same brand as our best choice, the Cecilio CCO-100 is one of the best cellos for intermediate players. Like its electric brother, it comes in various sizes suitable for both kids and adults. Bringing the best in terms of value for money, this acoustic cello boasts a crack-proof spruce top with neck, back, and sides made of maple. The fingerboard is made of maple, too, while an alloy tailpiece comes with four integrated fine tuners. Designed to help you learn to play cello fast, the model also boasts a Brazilwood bow with genuine, Mongolian horsehair.
An excellent choice for students of all levels, it also impresses with its aesthetics. The high-luster varnish gives it a high-end look. Similar to other cellos from the brand, this one comes with a convenient soft case with pockets and adjustable backpack straps. We also like that it's ready to play straight out of the box, all you need is to set up the bridge after unpacking it, and you're good to go. Backed by a 1-year warranty against manufacturer's defects, the cello is undeniably one of your best bets for the money and makes a perfect gift for music lovers, kids and adults alike. 
Key Features:
Full-size acoustic cello
Spruce top with maple back, neck, and sides
Padded soft carrying case included
Brazilwood bow
Unbleached, genuine Mongolian horsehair on the bow
Comes with cello stand and an extra set of strings
Specification:
Brand

Cecilio

Model

4/4CCO-100

Weight

1 pounds
Crescent 4/4 Beginner Cello Starter Kit

Good cellos are usually expensive. Yet, the Crescent beginner cello is an excellent choice for rookies or amateur players who don't want to spend an arm and a leg on the instrument. Sure, you won't get top-notch quality for the price, but the instrument is still promising and well worth the price tag. Like the Cecilio above, it comes with a spruce top and maple back, neck, and sides. The finishes and coat choice could have been better, but it's hard to argue about them, considering that the cello costs less than two hundred bucks. Besides the instrument, the starter kit also includes all accessories you need to get playing straight out of the box.
Indeed, you'll get ebonized pegs and fingerboard, an alloy tailpiece with four built-in fine tuners, as well as a wood stick bow with genuine horsehair. Casual players might do just fine with the kit as it is, but you might want to change the bow with a higher quality one if you have high aspirations. That said, everything about this cello is satisfactory, and you'll even get a convenient carrying bag, should you want to take it anywhere. For more amazing and affordable instruments like this, check out our guide to the best electronic drum kits.
Key Features:
Complete starter kit
Spruce and maple wood construction
Comes with rosin and extra set of strings
Ebonized pegs and fingerboard
Alloy tailpiece
Specification:
Brand

Crescent

Model

CLO-PW

Weight

16 pounds
D Z Strad Handmade Student Cello

Moving forward with our list, the D Z Strad is one of the best cellos for beginners around. It is designed with students in mind, and even if it isn't cheap, it brings the performance newbies need. Easy to play, this cello is made from high-quality wood and presents hand carved pegs and tailpiece. An ebony fingerboard and fittings enhance its aesthetics, while the wood stick bow with genuine horsehair delivers a warm and round tone.
Besides the spruce top and maple back and sides, this cello also stands out thanks to the exquisite finish. You can expect outstanding playability that will surely keep you motivated as you're learning. Students apart, the instrument is also a good choice for amateurs who don't want to spend a fortune but who still want to buy a cello that's truly worth it. Beautiful and dependable, this cello is one of your best bets for casual playing and learning. Our guide to the best mandolins features more quality instruments, so check them out.
Key Features:
Spruce top
Maple back and sides
Prelude cello strings and wooden bow
Ebony fingerboard and fittings
Hand-carved pegs
Produces a warm, round tone
Cecilio CCO-300 Solid Wood Cello




Cecilio CCO-300 is one of the best cellos for advanced players who want to keep a secondary instrument at home. It's cheap but features the quality the brand is known for. You can expect a hand-carved solid spruce top with maple neck, back, and sides. High-luster varnish gives it a pleasant look, while also protecting the wood, keeping the cello in good conditions for a long time. Not only the quality of this cello is great, we also like the accessories. Like most Cecilioinstruments, the CCO-300 comes with maple fingerboard, nickel-plated fine tuners, as well as boxwood pegs and tailpiece.
The bow is made from Brazilwood and boasts unbleached, genuine Mongolian horsehair. Furthermore, the rosin, bridge, and cello stand are also made from high-quality wood. The instrument comes neatly packed in a soft case, while a hard case is also provided as standard, for easier and safer storage and transport. Carrying cases apart, an extra set of strings adds further convenience. This cello comes in all sizes for junior and adult players, and is backed by a 1-year warranty. No doubt, an excellent choice for players and audiophiles of all levels who don't want to break the bank.
Key Features:
High-quality spruce and maple cello
Hand-carved
High-luster varnish with inlaid purfling
Cello stand and bridge included
Comes with soft and hard case
Mongolian horsehair bow
Attractive price point
Specification:
Brand

Cecilio

Model

4/4CCO-300

Weight

1 pounds
D'Luca MC100-1/4 Meister Student Cello

Does your kid want to play the cello, but you're not quite sure whether it's just a temporary interest or real passion? Then the D'Luca MC100-1/4 Meister could be the right cello for you. It's designed with beginners and students in mind and comes at a price that won't break the bank. But just because it's affordable, it doesn't mean it's cheap. The instrument boasts high-class construction with spruce top and maple neck, back, and sides.
All accessories, including the fingerboard, pegs, fittings, and the endpin, are made from quality rosewood. Not only you'll get the utmost quality for the money, but the instrument also comes with a portable stand, bridge, and an extra set of strings. Taking it to your school or on a tour is also easy, thanks to the protective gig bag. We also like the chromatic tuner and horsehair cello bow. All in all, this cello is a solid option for newbies who want a versatile instrument at an attractive price point. And as you can expect, it comes in all sizes to fit both adults and juniors. You may also be interested in some of the top MIDI keyboard controllers from our list, so check them out.
Key Features:
¼ size cello, ideal for kids and teens
Available in all sizes, from kid to adult
High-quality materials guarantee durability
Varnished finish enhances lifespan
Rosewood accessories
Quality horsehair bow
Specification:
Brand

D'Luca

Model

MC100-1/4

Weight

13 pounds
Cremona SC-165 Premier Student Cello




If you're looking after a high-quality student cello for your child, the Cremona SC-165 might be it. This instrument boasts top-notch craftsmanship and delivers exquisite sounds. It only comes in ¼ and ½ sizes, but that's perfect for most kids. While aimed at students, it's an excellent choice for advanced playing too. All this is possible thanks to the quality wood construction and properly-fitted Swiss style pegs.
To cut off weight, the tailpiece is made from composite. It presents four smooth fine tuners, while the oiled neck delivers an overall better feel. Cello apart, the Indian rosewood bow and ebony fingerboard are other highlights. With a correct string height and spacing for accurate intonation and finger positioning, this cello has it all. It's also relatively light and comes protected by a hard shell foam case. Sure, you'll have to drop some cash for all these features, but this instrument is undoubtedly worth it. If you are interested in playing keyboards, you will definitely need some of the best keyboard stands from our list.
Key Features:
Select tonewood quality workmanship
Hand carved from spruce and maple wood
Perfect string height for students and beginners
Swiss-style pegs
Balanced bow for easy playing
Ebony fingerboard
Lightweight composite tailpiece
Specification:
Brand

Cremona

Model

SC-165 1/4

Weight

4.4 pounds
Merano 4/4 Size Cello with Hard Case

Last entry on our list of best cellos, the Merano 4/4 Size Cello with Hard Case. This affordable instrument comes in a bundle with lots of accessories, and is a great choice for amateurs and beginners. It won't deliver the smooth, round sounds other cellos have, but it will surely satisfy your craving for music. The instrument is made from quality hardwood, including a spruce top as well as maple neck, back, and sides. Its pegs and fingerboard are also made from wood, while an alloy tailpiece comes with four convenient fine tuners.
The bundle includes a wood stick bow made with genuine horsehair, as well as two bow holders, two sets of strings, and rosin. Convenient to use straight out of the box, the cello also comes with both cello and music stand, as well as metro tuner. Two cases, a solid and a soft one, bring more value for money. Not only will they protect your instrument when not in use, but they are also convenient for transport. We particularly like the backpack style soft case that boasts a 600D nylon exterior as well as pockets for your music sheets and accessories. The bag also has wheels for easier hauling. Its only drawback is the weight, but overall, this is one of the best cellos for beginners you can get for the money. To protect your ears while performing on stage, check out our selection of the best earplugs for concerts.
Key Features:
High-quality cello construction
Music stand and cello stand included
Comes with free padded carrying case
Two sets of extra strings
Quality bow
Four built-in fine tuners
Specification:
Brand

Merano

Model

MC150

Weight

27 pounds
Cello Buying Guide & FAQ
Features To Look For In Cellos
Finding the right musical instrument is far from easy. It doesn't matter if you're a beginner or advanced player; investing in a poor quality instrument can easily blow up all your interest in playing music. When it comes to cellos, there are a few things to have in mind before buying.
Brand – While the brand is not a guarantee for the quality, the truth is that the most famous brands really make higher quality instruments. Thus, if you're not a true expert, picking a cello manufactured by a famous brand – such as Cecilio or Crescent, to name just a few – increases your chances of getting a quality cello. That's because renowned brands don't want to lose their reputation, so they manufacture reliable cellos in all price ranges and for all kinds of players.
Material–Most cellos are made of wood, with some exceptions if you opt for an electrical cello rather than an acoustic one. However, not all wood was created equal. If you want to make sure your cello sounds right, opt for one that comes with spruce top and maple neck, back, and sides. These materials combined create unrivaled acoustic chambers that will output those soft, rounded notes you're expecting from a cello. In case of an electric cello, you can pick from a variety of high-quality models made from either wood or metal.
The materials used for the accessories also matter. The most important thing to pay attention to is the bow, which must be made with genuine horsehair. Unbleached, Mongolian horsehair is your best bet, but all kinds could do, as long as the material is natural.
Last but not least, check the material of the strings. They are usually made of nylon, but you should pay attention to their thickness. Because strings tend to break quite easily – especially when you're only learning how to play – you should invest in a cello that comes with additional string sets.
Size – While the instrument of the size won't affect the performance, it will influence the way you can play it. That's because an adult might struggle to play a kids' cello. Likewise, an adult cello is too big and cumbersome for the youngsters to play.
Cellos usually come in four sizes, 1/2, 1/4, 1/8, and 4/4. The former two are designed for kids of various ages. The younger should go for the 1/2, which is the smallest size. Teens and adults should get an 1/8 or 4/4 cello. If you've never played before, perhaps starting with a 1/8 and passing to a 4/4 when you're confident enough is your best bet.
Cello FAQ
Q: How much does a good cello cost?
A: Mid-range cellos that won't embarrass you in front of your audience usually cost around $1,000. A cheaper cello will still cost you over $300 – cellos in this price range are perfect for beginners and amateurs who don't want to spend an arm and a leg for their instrument.
Q: What is the best brand of cello?
A: Cecilio is widely considered as the best brand of cellos. The manufacturer proposes of wind range of string instruments, including violins, cellos, bass, and violas, alongside a selection of brass instruments and accessories. Yamaha is also renowned for their exquisite electric cellos.
Q: What wood is used to make a cello?
A: Traditional cellos are made from spruce and maple. Spruce is the go-to choice for the cello's top, as the material resonates when you pull the strings, creating vibrant, round sounds. Maple is used for the instrument's back, neck, and sides, as it enhances sound quality in combination with the spruce. Other popular options include willow wood or poplar for back, neck, and sides; however, these options are usually more expensive. As for the tail, you can opt for a metal tail or a carbon one, depending on your preference and budget. All accessories, including the bow, are usually made from Indian rosewood.
Sign Up Now
GET THE VERY BEST OF GEARHUNGRY STRAIGHT TO YOUR INBOX