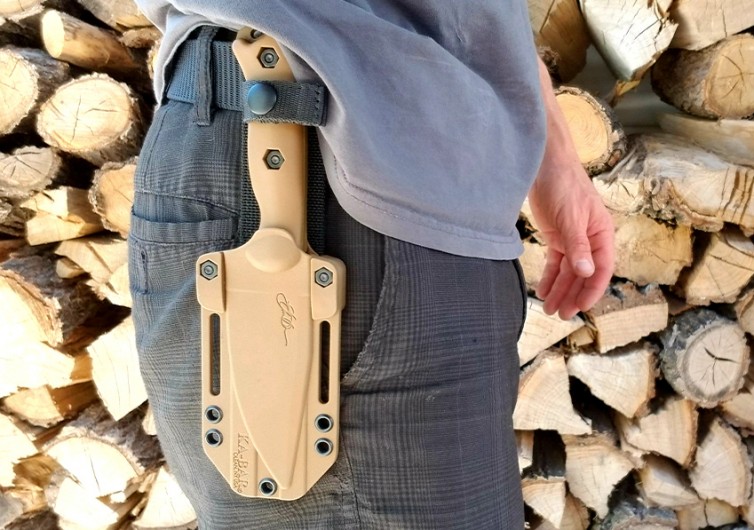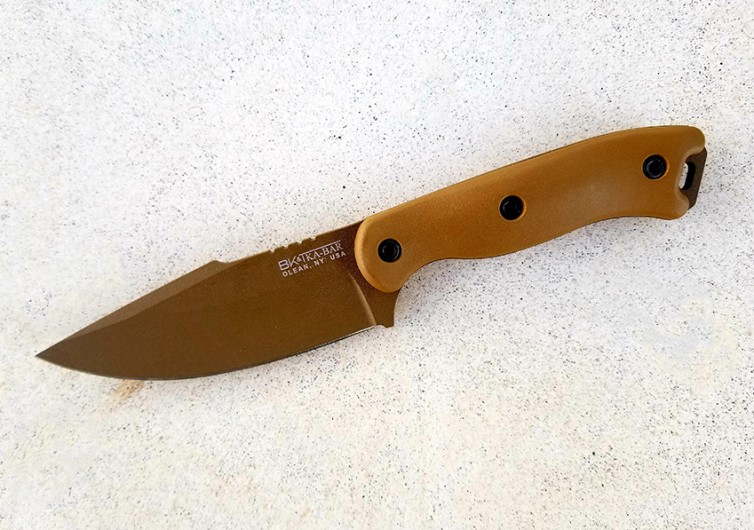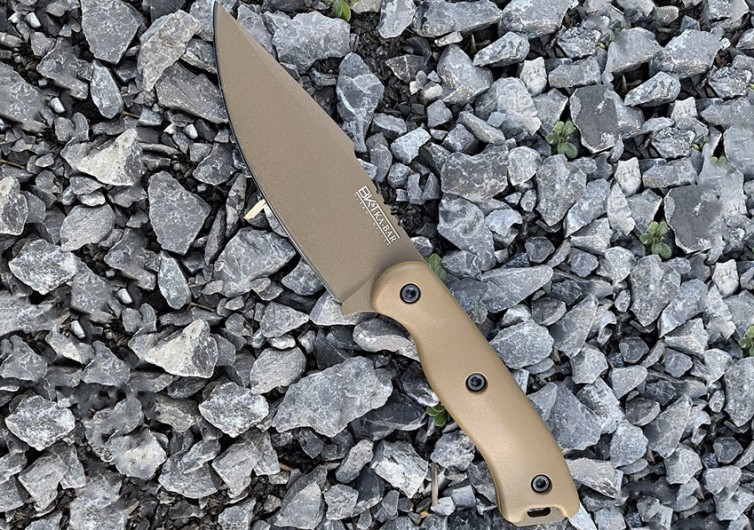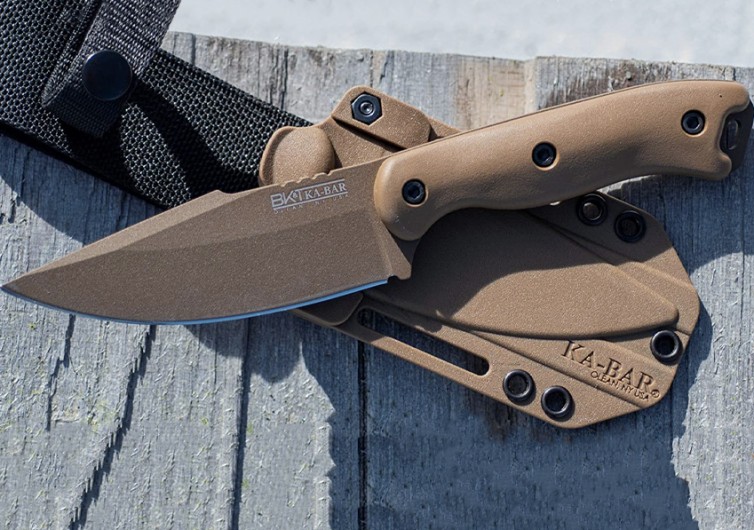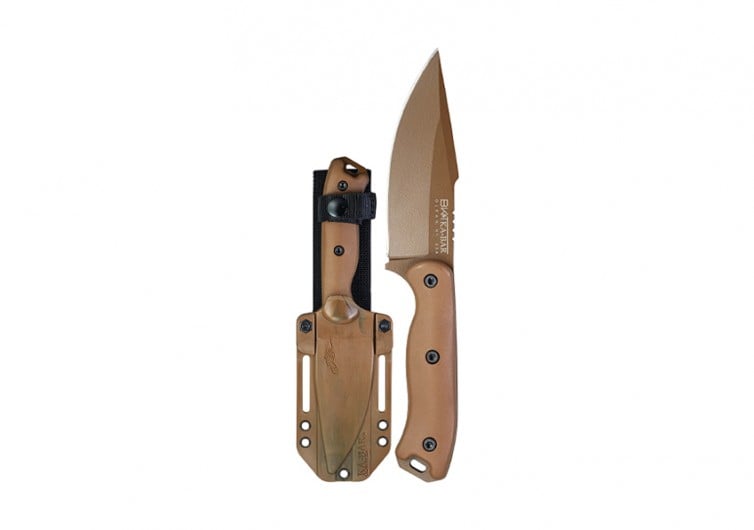 GearHungry may earn a small commission from affiliate links in this article.
Learn more
Heavy-Duty Hunter: KA-BAR Becker BK-18 Harpoon
KA-BAR knives are some of the most quintessentially American blades out there. KA-BAR built its reputation as a warfare legend and continues to manufacture its hunting and tactical knives in the USA. The intimidating but utile KA-BAR Becker BK-18 Harpoon embodies the KA-BAR form.
A thick, bead-blasted full tang blade anchors the 9 3/8-inch knife. It's relatively lightweight for the category at under half a pound. And it seats in a formidable hard plastic sheath with a broad belt loop.
No item says "America" quite the same way as a big ass hunting knife, and the BK-18 sounds off loud and proud. I put it to the bomb test to see what it was made of.
What KA-BAR Knives Are Made Of
The KA-BAR Becker BK-18's 4 ½-inch full-tang blade is bead-blasted 1095 Cro-Van steel. 1095 Cro-Van is a bit of an old-school knife alloy choice, primarily known for its toughness. The BK-18's blade is over 4mm thick (making it suitable for skinning big game) but relatively pliable at 56-58 Rockwell hardness. This pliability helps the blade bend when and where it needs to, reduces chips, and makes it easy to sharpen.
All these qualities made me wonder if I could bend or break it, which would be important to any hunter. So I stuck it in the gap between two gate doors and pried as hard as I could (praying it didn't snap and wearing sandals, I now realize). It didn't snap, and it sprung back straight as an arrow.
In initial stages, I found it was plenty sharp for slicing veggies (it passed the tomato test), and it didn't dull any faster than I expected it to. Its deep belly should be ideal for skinning.
KA-Bar Becker BK-18 Construction
On my review, the BK-18 stood out for its heavy-duty (some might say militaristic) construction. Its sheath was riveted and bolted securely, with plenty of lashing options. I was also impressed with the heavy gauge nylon that KA-BAR chose for the belt loop, and felt very confident in the three rivets that attach it to the sheath. The Celcon handle scales seated uniformly and firmly to the blade, anchored by three bolts.
Altogether, the knife gives the impression and feel of a military-use weapon: if anything, it may be overbuilt. That being said, it's not heavy compared to its competitors. At 6.9 oz. (10.6 with the sheath), it's 3/4 of a pound lighter than the similarly-sized Condor Swamp Romper and over a half-pound lighter than KA-BAR's slightly larger Campanion.
It also seems ideal for dirty jobs; you could clean grit or various fluids off all of the components pretty easily, especially with a bristle brush and some running water.
Issues
In my opinion, the BK-18 was far from a perfect knife.
Though lightweight for the category, it felt unbalanced. In hand, the blade felt quite heavy. And while secured well, the lightweight Celcon scales felt cheap and were surprisingly narrow as well (I have small hands and stubby fingers, and my fingers touched my palm easily around the handle).
1095 Cro-Van is known to corrode, which is why it's often coated when used for knife blades. After a very short time with the BK-18, I noticed either rust or sloughed-off bead blast on the cutting edge. It would be one thing if I had put the knife through its paces or gotten it consistently wet, dirty, etc., but it happened before I'd done very much with it.
Conclusions
The KA-BAR Becker BK-18 tested as a workhorse. I couldn't bend or break it even when actually trying. The military-esque construction, especially evident in the sheath, promised long-term use. Its coated blade resists rust and cleans up thoroughly, and its deep belly is well-suited to abrasive use as a skinning knife.
But, its cutting edge corroded alarmingly easily, and I couldn't shake the feeling that it was unbalanced, which offset the advantage of its light weight.
At the BK-18's price, I would buy the knife with the expectation of long-term hunting utility. KA-BAR prices it at $120 MSRP.