Best Orbital Buffers In 2022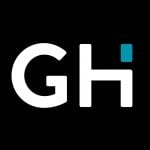 This product guide was written by GearHungry Staff
Last Updated
October 10, 2019
GearHungry Staff
GearHungry Staff posts are a compilation of work by various members of our editorial team. We update old articles regularly to provide you the most current information. You can learn more about our staff
here
.
GearHungry may earn a small commission from affiliate links in this article.
Learn more
Thanks to an all-around technological advancement, the safest way to polish cars has surfaced in the form of the orbital buffer. Following a number of setbacks in the industry as a whole, this handy piece of equipment has stormed the market. It delivers up shine like no other with minimal risk to the car and its exterior. With so many options out there on the market, it is quite easy to get stuck with a defective product or one you are simply clueless about. To avoid this, here is a compilation of carefully picked orbital buffers that will offer up a great user-experience and result.
The Best Orbital Buffer
DEWALT DWP849X Variable Speed Polisher

As a brand, it is no secret that DEWALT oozes quality and efficiency, producing many power tools like hammer drills. This particular product offers up a well-blended combination of power and finesse that shows up in both auto and boat detailing. Based on that, the DEWALT DWP849X Variable Speed Polisher lives up to its brand name. Powering it is a 12-amp motor which ensures that all-around performance is far from sub-par. Another feature to look out for is the variable speed capability equipped with no-load speed ranging from 0-600 as well as 0-3500 RPM. What makes it even better is that this device saves you money while saving you money. Thanks to its Wool Ingestion Shields, wool ingestion is off the table. The result is a longer life span and lower servicing costs.
For all-around easy handling of this device, it is equipped with a three-position bale handle as well as a generic side handle. This offers up a wide range of gripping options for users to choose from.
Key Features:
12-amp motor with all ball-bearing construction
Variable speed settings from zero through to 3500 RPM
Wool ingestion shields prolong tool life without costs of on-going maintenance
Features heat-treated precision-cut steel gears
Large spindle button for quick and easy interchange between functions
Specification:
Brand

DEWALT

Model

DWP849X

Weight

3.52 ounces
The control rotary knob has the RPM designated
It is incredibly quiet and soothing to use
It is incredibly well constructed
Durability could be a concern
It is not suited for everyday use
There are a lot of complaints about the switches not working for no reason
Avid Power Polisher Orbital Buffer

For high performance combined with a variable speed action and the ability to buff and polish to perfection, this Avid Power AEP127 variable speed dual action won't disappoint. It's a 6-inch tool that comes complete with 3 foam pads for polishing and waxing. It also works like a dream removing scratches and swirls plus other defects to the exterior of your car's paintwork, resorting it to a showroom style shine. With 6 different speed settings, it's also easily adjustable according to the detail you're working on. The first setting, for example, at 1500 OPM, is ideal for waxing and buffing. Whereas the highest setting at 6800 OPM does an excellent job removing paint defects as well as unnamed oxidation.
Another noteworthy feature that you might appreciate is the unique detachable D-handle. It allows you to select the appropriate comfortable grip according to the practical application and also supports safer operation. This Avid Power buffer couldn't be easier to operate with a simple on/off button and should you choose to use it, there's also a slow and steady soft start option that can be used till you get your technique and confidence up to par. Whether you are new to car detailing or are looking for a buffer to support your professional business, the AEP127 is versatile enough to support all users. Constructed with an ergonomically designed, soft grip and non-slip rubber handle, you can't help but feel confident while handling. From waxing to buffing, cleaning to removing defects, this unit can do the lot.
Key Features:
6-speed variable control speed setting
Comfortable and detachable D-style handle
Features a soft start function and simply on/off switch
Supplied with 3 foam pads
Delivers a swirl-free polishing action
Specification:
Brand

Avid Power

Model

MEP127

Weight

6.71 pounds
BLACK+DECKER Variable Orbital Buffer

For all waxing, polishing and buffing projects, this remains one of the most suitable orbital buffers out there. Not only does it deliver well on the handiwork aspect, but it also comes with a wide range of accessories that make the experience a lot more rewarding. The BLACK+DECKER Variable Speed Polisher may not be a 100% perfect itself, but it does give the perfect finish. It does this with its convenient 10-inch cord, a foam applicator for the application of car wax, top-notch polishing bonnets and two handles to make it easy to handle.
Anyone looking to achieve that coveted swirl-free finish is barking up the right tree when it comes to this product. To achieve this swirl-free finish, it runs on a random orbit at 4400 orbits per minute.
Key Features:
Minimizes user fatigue thanks to an ergonomic two-handle design
Foam applicator included for easy application of polish or wax
Can be used to wax, buff and polish and delivers a uniform finish
Includes a long length 10-foot power cord
Orbits at 4400 RPM for a professional showroom finish
Specification:
Brand

Black & Decker

Model

WP900

Weight

2.05 pounds
The all-around ergonomics are top-notch
The handle comfortably allows the use of two hands for better control
Great value for money
Durability is a concern
The on/off switch is in an inconvenient position which leads to accidental trip offs
The speed is not adjustable
PORTER-CABLE Variable Speed Orbital Buffer




It may be small and portable, but this is one buffer that is suitable to be used on a wide range of projects. The PORTER-CABLE Variable Speed Polisher will deliver a finish like no other in a stitch of time. Its overall design features a 4.5-amp motor to guard against high overload protection and random orbit. In addition to this, it comes fully armed with a 6-inch polishing pad. This compact car buffer allows for easy polishing and sanding with electronic variable speed. The speed itself ranges from 2500-6800 orbits per minute (OPM).
The optimum comfort it offers can be credited to its interchangeable two-position removable side handle. This further makes for better removable handling and overall handling. Our guide to the best inspection cameras features more handy tools like this.
Key Features:
4.5-amp motor which provides override protection
Variable speed settings from 2500-6800 RPM
Comes with a 6-inch polishing pad
Features a comfortable to operate and removable 2-position handle
Highly compatible system works with any hook and loop pad
Specification:
Brand

PORTER-CABLE

Model

7424XP

Weight

5.75 pounds
The size and weight are great from an operational standpoint
It is incredibly comfortable to make use of
The all-around design is user-friendly
The low-speed option is difficult to use
It comes with a cheap, low-quality foam pad
Durability is an issue
AutoSpa 94001AS Random Orbital




This brand is at the forefront when it comes to all things cars, so it is no surprise that it would be an industry leader in the case of orbital buffers. Anyone wanting to have their car look and feel brand news years down the line would benefit greatly from the AutoSpa 94001AS Random Orbital. There are so many incredible features that this car buffer offers up which in turn put it ahead of the game. At the forefront is its low vibration, yet heavy-duty motor which delivers a whole lot of power with a mere purr. The fact that it is equipped with a multi-grip makes it a whole lot easier to hold and handle during the whole process. Gone are the days when completing a project feels like a long day at the gym.
The attached buffering wheel has 3-layers and is fitted with a visible moisture barrier. Thanks to all its features, this buffer makes a perfect gift for car lovers.
Key Features:
It is portable and easy to use
Fitted with a top mount on/off switch
Has an accompanying foam applicator bonnet and microfiber removal bonnet
It has a foam pad designed with a moisture barrier
Specification:
Brand

AutoSpa

Model

94001AS

Weight

5 pounds
It handles very easily
Great value for money
It comes with its own assortment of bonnets
It is quite heavy and clunky
The power cord is extremely short, it needs and extension
Durability is a serious concern
WEN 10PMC 10-Inch Waxer/Polisher

With a high-performance permanent magnet motor, high-quality construction and high-impact insulated housing, this product deserves high praise. The fact that it runs on 3200 orbits per minute is just the tip of the iceberg when it comes to the effectiveness of the WEN 10PMC 10-Inch Waxer/Polisher. In addition to all these, this orbital buffer is as versatile as they come. Not only can it be used on most types of vehicles, but it also does wonders to banisters, countertop and bathrooms. So, the absence of a car does not render this buffer obsolete in any way. Included in the package is a number of things, some of which are two applicators, polishing and wool blend bonnets, as well as one washing mitt. And to hold them all, a carrying case has been added in the mix. To crown this all up, it is fitted with a nifty dual-handle grip which goes a long way to enhance all-around control. For more awesome tools like this, check out our guide to the best electric hand planers.
Key Features:
It runs on 3200 orbits per minute
Multi-purpose; it can be used on banisters, countertops and in bathrooms
Comes in a high impact insulated housing
It is durable and affordable
Specification:
Brand

WEN

Model

10PMC

Weight

3.08 pounds
Great value for money
It does not slow down when pressure is applied on it
It is well-built with a functional design
The cord is a bit too short
Accompanying bonnets are cheap and low-quality
It is not great for removing wax
WEN 6010 6-Inch Orbital Buffer

Just looking at this option gives users the sense that it is a smooth piece of machinery to operate. Best believe that it wholly lives up to that standard. If the fact that it is fitted with a 120 V, 0.5- amp permanent magnet motor is not an indicator of better things to come then nothing else is. The WEN 6010- Inch Waxer/Polisher is packed with a range of cool features such as its ability to run at 4000 RPM. It equally features an ergonomically contoured palm design which allows user to engage not just one, but two hands. This further allows extra maneuverability and all-around control. It is equally fitted with an On/Off switch like no other; this one has the ability to be locked in place in order to avoid getting tripped off.
Included in the pack are a handy 6-inch applicator bonnet as well as a 6-inch terry cloth bonnet. These accompanying accessories go a long way to ensure that the user has a rewarding experience while working on any given project. In the case that you do not have a car, this buffer is still incredibly useful. Simply make use of it to polish countertops and the likes. Be sure to also check out our guide to the best random orbital sanders for more amazing tools like this.
Key Features:
It has a lockable on/off switch
Equipped with an ergonomically contoured palm and body-grip design
Accompanied by a 6-inch applicator bonnet and a 6-inch terry cloth bonnet
Can be used on all types of surfaces
Specification:
Brand

WEN

Model

6010

Weight

3.35 pounds
Great value for money
It is easy to control even with one hand
It can be used to polish a wide range of items
It is not actually orbital but vibrates vigorously
The speed function is not adjustable
It is large and cannot fit into small spaces
TORQ TORQX Random Orbital Polisher Kit




Beginners need a certain type of device to kick off their orbital polishing skills. One which is faster, detail-oriented, and able to offer up top-notch results fits the bill. The matter of fact is that all this and more can be in the TORQ TORQX Random Orbital Polisher Kit. The 'more' part of it involves a handful of useful features such as a powerful motor, stellar polishing and blemish clearing abilities, a handy 8mm dual action orbital throw all wrapped up in an efficient compact design. Thanks to all these, anything ranging from a scratch to a pesky stain on the carpet is no match for this car buffer.
What takes this product to a whole other level is the fact that it is equipped with variable speed controls which make it possible for the user to conveniently adjust the power output at will. Our guide to the best track saws features more great tools like this.
Key Features:
Suited for professional and heavy-duty use
Multi-purpose; it polishes and also removes blemishes from vehicle surfaces
It efficiently applies wax in mere minutes
All-around lightweight construction equipped with vibration reduction
Specification:
Brand

Torq

Model

BUF503X

Weight

8.6 pounds
Extremely easy to use even for beginners
Gives perfect results once used with the right technique
It is sturdy and incredibly well-built
It does not have enough cutting power for some operations
Not a good value for money
It is extremely noisy
Torq BUF502X TORQ22D Random Orbital Buffer

Polishing and buffering has never been so easy, this option takes it to a whole other level. From the high-quality materials used to design and make it to everything else in between, the Torq BUF502X TORQ22D Random Orbital Polisher is truly 'all that'. At the forefront of its innovative design is Triggerless Technology which renders fixtures such as dials and triggers obsolete. How does this help? Well, for one, it enhances all-around control and fosters safety. It is also equipped with an electronic control system which slowly increases the speed so as to ensure comfort and maximum control. What makes it even better is that its top-notch construction which gives it the title of the 'first large-throw machine polisher which is compatible with 5 and 6-inch backing plates. For more useful products for your car, check out our guide to the best de-icers.
Key Features:
It makes use of trigger-less technology for improved safety
The internal components and machine configuration are well balanced
Makes use of the outside in design approach
Built with high-quality and sturdy components and materials
Specification:
Brand

Torq

Model

BUF502

Weight

8 pounds
It is very quiet and easy to use
Great value for money
Equipped with a large throw which ensures project will be completed in no time
It only has 4300 OPM's
Durability is a concern
The unit heats up quite rapidly
AutoSpa 94001AS Random Orbital




Ease of use is definitely at the core of this high-quality product. So, make no mistake, though it is last on the list it is not the least. The Ryobi RB61G Swirl-Free Orbital Buffer has the energy and the build to offer up a unique experience and finish. Since it can run up to 4800 OPM, it is one of the best options for waxing cars. In addition to its high power capacity, its efficient design is practically unrivaled. This car buffer is fitted with an ergonomic grip which is comfortable and suitable for use in all weather conditions. Unlike most models, the power switch is located strategically on the sides to avoid any accidental trip offs. The cherry on the top is the added elastic band which holds the bonnets in place. For more useful tools like this, check out our guide to the best bench grinders.
Key Features:
It works up to 4800 orbits per minute
Equipped with an elastic band which holds the bonnets in place
The power switch is conveniently located on the sides
Has an ergonomic grip made of molded, notched rubber
Specification:
Brand

Ryobi

Model

RB61G

Weight

3.55 pounds
Great value for money
It is incredibly easy to use and maneuver
It can double as an effective body buffer
It is very much on the heavy side
It is not a long-lasting option
The speed cannot be adjusted
Orbital Buffer Buying Guide & FAQ
Speed - Getting your car polished is not something you want to spend the whole day doing. Having one of these devices at hand is meant to be incredibly convenient. As such, be on the lookout for options that do not only save you a trip to the auto shop, but time as well. It gets even better when the buffer has a variable speed feature for extra convenience.
Size - The most adequate size required is dependent on the size of the vehicle involved. For instance, logically, a motorcycle may not need the same size orbital buffer as an SUV. A really big and clunky one may not be able to reach the crevices and corners on a bike. While smaller options may take forever to finish work on an SUV. Be sure to purchase in accordance with your given vehicle.
Weight - Size and weight go hand in hand, but in these days where convenience is the order of the day everyone would prefer a lighter model. A lightweight buffer makes for easier handling and in turn ensures that the finish is optimum. Lighter options are also better for beginner level buffers looking to get acquainted with the process.

Orbital Buffer FAQ
Q: What is an orbital buffer?
A: It is a device which is used to improve the paint or coat of a given vehicle. The devices often make use of wax or a similar compound to smooth out the surface. It gets its name because of the way it moves, the buffer is fitted with an orbiting pad, which produces a wobbling motion.
Q: What is the difference between a polisher or a buffer?
A: The two are similar in the sense that they are both methods used to improve the exterior surface of a vehicle. On one hand, polishing involves using products that contain abrasive substances to work on blemishes. On the other hand, buffering involves the use of a waxing compound of sorts to smooth the surface and make it shine.
Q: How do orbital buffers work?
A: The buffer is equipped with an orbiting pad which produces some sort of wobbling motion. This motion is what lightly brushes upon scratches and other forms of blemishes thanks to the heat it produces. Basically, the wobbling movement is advantageous because it prevents the orbiting pad from staying on one point for too long. As such, the heat does not increase and eventually cause more damage.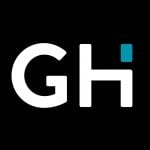 GearHungry Staff posts are a compilation of work by various members of our editorial team. We update old articles regularly to provide you the most current information. You can learn more about our staff
here
.
Sign Up Now
GET THE VERY BEST OF GEARHUNGRY STRAIGHT TO YOUR INBOX