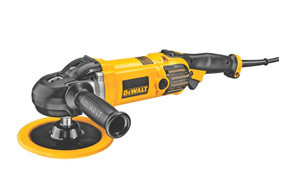 DEWALT DWP849X Variable Speed Polisher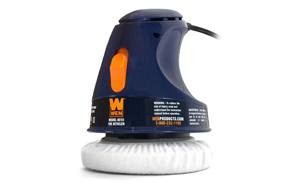 WEN 6010 6-Inch Orbital Buffer
Torq BUF502X TORQ22D Random Orbital Buffer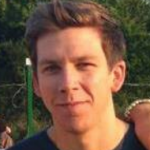 Thanks to an all-around technological advancement, the safest way to polish cars has surfaced in the form of the orbital buffer. Following a number of setbacks in the industry as a whole, this handy piece of equipment has stormed the market. It delivers up shine like no other with minimal risk to the car and its exterior. With so many options out there on the market, it is quite easy to get stuck with a defective product or one you are simply clueless about. To avoid this, here is a compilation of carefully picked orbital buffers that will offer up a great user-experience and result.
The Best Orbital Buffer
Orbital Buffer Buying Guide & FAQ
Speed - Getting your car polished is not something you want to spend the whole day doing. Having one of these devices at hand is meant to be incredibly convenient. As such, be on the lookout for options that do not only save you a trip to the auto shop, but time as well. It gets even better when the buffer has a variable speed feature for extra convenience.
Size - The most adequate size required is dependent on the size of the vehicle involved. For instance, logically, a motorcycle may not need the same size orbital buffer as an SUV. A really big and clunky one may not be able to reach the crevices and corners on a bike. While smaller options may take forever to finish work on an SUV. Be sure to purchase in accordance with your given vehicle.
Weight - Size and weight go hand in hand, but in these days where convenience is the order of the day everyone would prefer a lighter model. A lightweight buffer makes for easier handling and in turn ensures that the finish is optimum. Lighter options are also better for beginner level buffers looking to get acquainted with the process.

Orbital Buffer FAQ
Q: What is an orbital buffer?
A: It is a device which is used to improve the paint or coat of a given vehicle. The devices often make use of wax or a similar compound to smooth out the surface. It gets its name because of the way it moves, the buffer is fitted with an orbiting pad, which produces a wobbling motion.
Q: What is the difference between a polisher or a buffer?
A: The two are similar in the sense that they are both methods used to improve the exterior surface of a vehicle. On one hand, polishing involves using products that contain abrasive substances to work on blemishes. On the other hand, buffering involves the use of a waxing compound of sorts to smooth the surface and make it shine.
Q: How do orbital buffers work?
A: The buffer is equipped with an orbiting pad which produces some sort of wobbling motion. This motion is what lightly brushes upon scratches and other forms of blemishes thanks to the heat it produces. Basically, the wobbling movement is advantageous because it prevents the orbiting pad from staying on one point for too long. As such, the heat does not increase and eventually cause more damage.