Best Drill Presses In 2021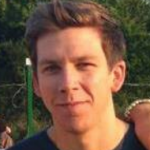 This product guide was written by Jordan Carter
Support us! GearHungry may earn a small commission from affiliate links in this article.
Learn more
An essential tool for woodworking, the best drill press is a fantastic option for any personal or professional workshop. They provide accuracy you can't achieve with standard drills (unless you're some kind of superhuman with pinpoint vision), while also delivering better torque and power than what you find with handheld cordless drills. While they are powerful, they don't take up too much space on your workbench, meaning you can move along the surface without losing time rearranging the area.
They are resilient, durable, and also versatile. They are capable of working with a variety of materials besides wood, and if you need to drill metal, PVC, ceramic, and even glass. They can handle different speeds to drill through different materials with smooth operation, and you can use some as sanders, too, for when you need to add the finishing touches to your work.
For those times where you need to keep your material secure and get the job done quickly but also with precision and quality, there is nothing better than a drill press to ensure you compete everything correctly, and to the high standard you expect from yourself. So grab your safety glasses, and check out what we've found to be your next drill press, whether you need an upgrade or want to stride into the wonderful world of wood (or whatever or material) working.
The Best Drill Press
Drill Press Buying Guide
How We Chose Our Selection Of Bench-Top Drill Presses
Making our selection for the best drill press wasn't easy, with so many awesome options around for us to choose. To narrow the choice down from the many to the 8 you see above, we thought about 3 key factors you should consider before making any purchase.

Reviews - Drill press reviews gave us an insight into what are the most important things to look for. This was crucial in determining which of the drill presses we looked at were worth bringing to you. Written by experienced hobbyists or professionals, they helped us understand what an effective drill press does, and why you should choose one option over another. They also helped clear up any confusion about potential issues with parts and operation and how to overcome them.
Price - We understand different readers have different needs and budgets in mind when searching for the right drill press for them. With this in mind, we sought a wide range of products so it didn't matter if you were a novice looking for an affordable first press to get started or an experienced professional looking to upgrade on their current model. We hope our list provides an inclusive and affordable range of prices for everybody.
Quality - High quality is essential with any product you buy, but it's perhaps most important with power tools. This is because of the moving parts and heavy duty demands involved. We don't want to recommend low-quality options for you, so every drill press we selected was vetted thoroughly to ensure it was robust, reliable, and high performing regardless of what material you use with it.
Features To Look For In A Bench-Top Drill Press
Before deciding on your new bench-top drill press, take a moment to consider which features are most important and suitable for your needs. If you're a casual DIYer, you may not need the same features as someone who will work with their drill press every day, and there's no point in buying something just for the sake of it even though you won't use half the features.
Purpose - While you will primarily use your drill press to drill holes, this is not the only purpose for it. Drill presses can double as sanding machines so you can drill and finish your project without switching machines. You can also use the drill bits and chuck for other machines around your workshop, saving money and increasing the value of the drill press.
Size - Your drill press should be large enough to handle the tasks at hand, but not too large it hogs up space around your workstation. A larger size also means increased weight, which makes it difficult to transport if you move or need to clear your tools out.
Typically, a larger drill press will come with more power, however, if you're only working on small personal projects, this isn't necessary.
Swing - The swing is an important thing to know whether you're a newbie, hobbyist, or professional. It's very similar to what the capacity is, only the swing is the distance from the spindle (or chuck) to the supporting column.
Throat - The (we'll admit a little strangely named) throat determines the drilling depth. If you're planning on drilling thick pieces of wood, you will need a larger throat than if you will work with slim pieces. However, as wide throat depth is not much use without the drill bits to go all the way through, so think about finding longer drill bits, too.
Capacity - The drill press' capacity gives you an idea of the largest piece you can still make a center drill into. If you have an 8" drill press, you can expect to drill a center hole in a 16" piece of wood or other material, but if you had a 17" piece or anything larger, you cannot make a center drill.
Emergency stop - An emergency stop is a must-have feature for any heavy duty power tool, with something as potentially dangerous (if used incorrectly) as a drill press, it's very important. The emergency stop should be easy to reach and press, and should also be clear, preferably a bright, vibrant color that contrasts with the body of the drill press. It's also best if the button protrudes from the machine, as this makes it easier to press in an emergency.
Laser guide -  laser guide is ideal for increased precision and accuracy during your projects. Instead of relying on using your eyes to pinpoint the exact place you need to drill, a laser guide will save you making any mistakes through miscalculations. The laser guide is clear, even with dust and shavings littered around the drill hole and does the hard work so you can focus on getting everything completed.
Speed - Different holes and different materials require different drill speeds to prevent cracking or damaging and ruining the whole project. While many newbies are tempted to go for the fastest drill speed - because speed is good, duh - experienced users understand you need a range of speeds to tackle as many applications as possible.
Ideally, you'll need a drill press with at least 5 different speeds. This is the base standard and gives you enough speeds to adequately tackle different holes and materials. If you need even greater versatility, there are drills with 12 or even 16 different speeds for maximum performance.

Tilt - A bevel tilt is a standard feature on any drill press worth buying, and the wider the tilting range the better. This makes it easy to drill at an angle on materials which aren't flat and also helps you drill into rounded blocks of wood with greater ease than trying to balance it on the tabletop. Also, check for clamps to hold the block in place to ensure it doesn't slip from the surface.
Light - You won't find lights on all drill presses, but those that have them are useful for working in low light environments, especially during the winter months. It's not just that they help illuminate your workspace, though. A drill press light can also increase visibility when drilling as your vision can be compromised by shavings from the material.
Sources:
What Kinds of Things Can A Drill Press Do? - Drill Press Guide
Drill Press Swing Explained - Better Toolz
The Ultimate Buyer's Guide to a Drill Press - First Woodworker