Best Drill Presses In 2022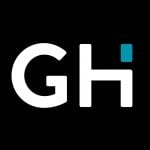 This product guide was written by GearHungry Staff
Last Updated
March 8, 2019
GearHungry Staff
GearHungry Staff posts are a compilation of work by various members of our editorial team. We update old articles regularly to provide you the most current information. You can learn more about our staff
here
.
GearHungry may earn a small commission from affiliate links in this article.
Learn more
An essential tool for woodworking, the best drill press is a fantastic option for any personal or professional workshop. They provide the accuracy you can't achieve with standard drills (unless you're some kind of superhuman with pinpoint vision), while also delivering better torque and power than what you find with handheld cordless drills. While they are powerful, they don't take up too much space on your workbench, meaning you can move along the surface without losing time rearranging the area.
They are resilient, durable, and also versatile. They are capable of working with a variety of materials besides wood, and if you need to drill metal, PVC, ceramic, and even glass. They can handle different speeds to drill through different materials with smooth operation, and you can use some as sanders, too, for when you need to add the finishing touches to your work.
For those times where you need to keep your material secure and get the job done quickly but also with precision and quality, there is nothing better than a drill press to ensure you complete everything correctly, and to the high standard, you expect from yourself. So grab your safety glasses, and check out what we've found to be your next drill press, whether you need an upgrade or want to stride into the wonderful world of wood (or whatever or material) working.
The Best Drill Press
The WEN 8" 5-Speed Drill Press is an easy-to-use option that comes at a fantastic price without skimping on quality. It's heavy, but this is to be expected, and it's not too heavy that it's challenging to move around the workshop if needed. The base is solid, perfect for supporting the head, while the castings are smooth to prevent you from catching sleeves or gloves on them.
It comes with 1/2-inch keyed chuck, which is large enough to accommodate large bits for bigger projects, and the onboard key storage keeps everything in place when you're not using it. With 5 different speeds (740, 1100, 1530, 2100, and 3140 RPM) you get a range of versatility to tackle several materials with consistently high-quality results.
The motor is also powerful, but not so powerful that you don't feel in total control, and the adjustable work table – while not the largest – is sufficient. You can also adjust this table to 45-degrees in both directions for working with uniquely shaped materials. However, you may need to adjust the table before using it, as it may not be on track.
Besides this tiny and easily fixed issue, its design and reliability make it our choice for the best bench-top drill press around. It provides the performance needed for professional applications but is also intuitive enough for hobbyists, especially those looking for their first drill press. Make sure you also check our guide to the best hammer drills.
Key Features:
Includes 1/2-inch keyed chuck and onboard key storage
Operates at 5 different speeds up to 3,140 RPM
Spindle travels up to 2 inches with easy to read, linear locking depth stops
Durable 1/3 horsepower motor for ample torque and power
Adjustable work table and bevels 45-degrees left or right
Specification:
Brand

WEN

Model

4208

Weight

31 pounds
Easy to assemble
Sturdy construction and decent power
Sufficient drilling capability even at the lowest speed
Table not on track and requires plate adjustments
Shop Fox 3/4 HP Bench-Top Oscillating Drill Press
For those looking for a little more versatility in their workshops without taking up too much space, the Shop Fox 13" 3/4 HP Bench-Top Oscillating Drill Press is an ideal, high-range solution. It boasts a 5/8-inch drill chuck to accommodate large drill bits, while the 12-speed operation delivers complete control over a variety of materials and applications.
Different speeds and large chucks are almost standard, though (at least we'd hope they are), so the Shop Fox goes a step or two further by fitting its drill press with oscillating capabilities to maximize your options in the workshop. With this, you can complete drilling and sanding jobs with one machine, and with tool-free changing, it's easy to switch between applications. We wish it was as easy to change the belt speed, but the time you save switching from drilling to sanding balances everything out.
The drill is both powerful and heavy, so you can feel assured it's built to last, so much so, that we're happy to look past a few issues with the finishing, but you're likely to only notice these if you put the whole thing under the microscope, and you'd need a very large one for that to be possible.
Its price means it's something that may only appeal to anyone who needs an oscillating drill press all day, every day, so hobbyists may find better value for money elsewhere. If you're a professional on the hunt for a new drill press, though, this is one of the best ones you can find. It's pricier than others (though not the most expensive) and the additional features make up for this, anyway. Love this product? Check out our review of the best screw guns for our top picks.
Key Features:
5/8-inch drill chuck
Oscillating capabilities for sanding operation
12-speed operation between 250 and 3,050 RPM
Tilting table up to 90-degrees left and right for versatile applications
Tool-free change from drilling to sanding
Specification:
Brand

Shop Fox

Model

W1668

Weight

63 pounds
Easily fit parts together with no hassle
Solid construction with precise operation
Versatile operation offers excellent value for money
Slightly counter-intuitive to change belt speeds
JET 15-Inch 3/4 Horsepower 115-Volt Floor Model Drill Press
Our premium pick is the JET 15" 3/4 Horsepower 115-Volt Floor Model Drill Press, which is arguably the best drill press for woodworking and metalworking you're likely to find. Its 16-speed settings provide varied applications, and the wide range ensures you are ready to work with any kind of material that's placed in front of you.
The operation is smooth, and the permanently lubricated ball bearing spindle ensures easy movement and durability. The ground steel column also keeps it stable, balancing the head and the table perfectly so you've got one less thing to worry about when working. The work table also tilts to 45 degrees both left and right.
At 167 pounds, it's also massive and incredibly heavy, so unless you've been hitting the gym like a machine recently, it may be a little difficult to move around the workshop or garage if needed. There's a bright side, though, as the weight further guarantees longevity, ensuring robust design and construction that's built to handle intensive and demanding projects.
The transmission design doesn't do much to reduce vibration, though, and this can affect comfort if using it all day long, so be sure to take breaks as you work to reduce the risk of fatigue and potential accidents. It takes just 30 minutes to assemble, and you won't waste time deciphering instructions. While it may be too much for the casual hobbyist, for anyone who needs a robust, versatile drill press for their workshop – whatever they do – this is the best you're likely to find. Don't forget to also check our guide to the best angle grinders.
Key Features:
16-speed settings from 200 to 3,600 RPM
Durable with permanently lubricated ball bearing spindle assembly
Table tiltable to 45 degrees
Large ground steel column diameter increases head and table stability
Accurate depth stop for precise hole depths
Specification:
Brand

Jet

Model

J-2500

Weight

320 pounds
Heavy but robust construction ideal for demanding jobs
Versatile applications for a variety of materials
Easy to assemble within 30 minutes
Transmission design doesn't help to reduce vibration
JET 12-Inch JWDP-12 Drill Press
The JET 12" JWDP-12 Drill Press finds the perfect balance between power and compactness to give you an excellent drill press experience that's often impossible to find with lower-end products. At over $400, it's perhaps too much for hobbyists to justify splashing the cash unless they spend more time in the garage than they do with their own family. If for tradesmen looking for a relatively inexpensive (all things considered) option, though, this is almost perfect.
For security, the base is stable, making it easy to reposition on your workbench, and it's also easy to set up and assemble, even if you get your apprentice to do it for you.b it boasts a heavy duty 1/2 horsepower motor to deliver excellent, reliable results regardless of what you're working with, and the industrial 5/8-inch drill chuck is ideal for multiple applications.
To guarantee safety, the large paddle switch is easy to identify and reach in case of emergency. Although we hope it never comes to that. The laser guide enhances accuracy and also quality, especially when working on delicate projects that allow no room for error. The variable speed settings also give you control over what you're working on, ranging from 500 to 3,000 RPM, so you'll always find the correct speed for the correct material.
Still, we have to come back to the price, and while it performs well, we could argue it doesn't perform much better than a drill press that is half or even a quarter of the price. Unless you've got a loyalty to JET, or just prefer how it looks over other drill presses, you'll find similar results without spending as much elsewhere. If you are looking to upgrade your tools check out our guide to the best electric hand planers.
Key Features:
Stable base design for simple repositioning on your workbench
Heavy duty 1/2 horsepower motor allows for various drilling applications
Large paddle switch ensures easy switch on and off
Industrial 5/8-inch drill chuck for multiple applications
Variable speed settings between 500 and 3,000 RPM
Specification:
Brand

Jet

Model

716000

Weight

68 pounds
Compact design allows for easy transportation
Laser guide increases precision for intricate projects
Easy to set up and assemble
Slightly too expensive when compared with other, similarly operation options
Drill Press Buying Guide
How We Chose Our Selection Of Bench-Top Drill Presses
Making our selection for the best drill press wasn't easy, with so many awesome options around for us to choose. To narrow the choice down from the many to the 8 you see above, we thought about 3 key factors you should consider before making any purchase.
Reviews - Drill press reviews gave us an insight into what are the most important things to look for. This was crucial in determining which of the drill presses we looked at were worth bringing to you. Written by experienced hobbyists or professionals, they helped us understand what an effective drill press does, and why you should choose one option over another. They also helped clear up any confusion about potential issues with parts and operation and how to overcome them.
Price - We understand different readers have different needs and budgets in mind when searching for the right drill press for them. With this in mind, we sought a wide range of products so it didn't matter if you were a novice looking for an affordable first press to get started or an experienced professional looking to upgrade on their current model. We hope our list provides an inclusive and affordable range of prices for everybody.
Quality - High quality is essential with any product you buy, but it's perhaps most important with power tools. This is because of the moving parts and heavy duty demands involved. We don't want to recommend low-quality options for you, so every drill press we selected was vetted thoroughly to ensure it was robust, reliable, and high performing regardless of what material you use with it.
Features To Look For In A Bench-Top Drill Press
Before deciding on your new bench-top drill press, take a moment to consider which features are most important and suitable for your needs. If you're a casual DIYer, you may not need the same features as someone who will work with their drill press every day, and there's no point in buying something just for the sake of it even though you won't use half the features.
Purpose - While you will primarily use your drill press to drill holes, this is not the only purpose for it. Drill presses can double as sanding machines so you can drill and finish your project without switching machines. You can also use the drill bits and chuck for other machines around your workshop, saving money and increasing the value of the drill press.
Size - Your drill press should be large enough to handle the tasks at hand, but not too large it hogs up space around your workstation. A larger size also means increased weight, which makes it difficult to transport if you move or need to clear your tools out.
Typically, a larger drill press will come with more power, however, if you're only working on small personal projects, this isn't necessary.
Swing - The swing is an important thing to know whether you're a newbie, hobbyist, or professional. It's very similar to what the capacity is, only the swing is the distance from the spindle (or chuck) to the supporting column.
Throat - The (we'll admit a little strangely named) throat determines the drilling depth. If you're planning on drilling thick pieces of wood, you will need a larger throat than if you will work with slim pieces. However, as wide throat depth is not much use without the drill bits to go all the way through, so think about finding longer drill bits, too.
Capacity - The drill press' capacity gives you an idea of the largest piece you can still make a center drill into. If you have an 8" drill press, you can expect to drill a center hole in a 16" piece of wood or other material, but if you had a 17" piece or anything larger, you cannot make a center drill.
Emergency stop - An emergency stop is a must-have feature for any heavy duty power tool, with something as potentially dangerous (if used incorrectly) as a drill press, it's very important. The emergency stop should be easy to reach and press, and should also be clear, preferably a bright, vibrant color that contrasts with the body of the drill press. It's also best if the button protrudes from the machine, as this makes it easier to press in an emergency.
Laser guide -  laser guide is ideal for increased precision and accuracy during your projects. Instead of relying on using your eyes to pinpoint the exact place you need to drill, a laser guide will save you making any mistakes through miscalculations. The laser guide is clear, even with dust and shavings littered around the drill hole and does the hard work so you can focus on getting everything completed.
Speed - Different holes and different materials require different drill speeds to prevent cracking or damaging and ruining the whole project. While many newbies are tempted to go for the fastest drill speed - because speed is good, duh - experienced users understand you need a range of speeds to tackle as many applications as possible.
Ideally, you'll need a drill press with at least 5 different speeds. This is the base standard and gives you enough speeds to adequately tackle different holes and materials. If you need even greater versatility, there are drills with 12 or even 16 different speeds for maximum performance.
Tilt - A bevel tilt is a standard feature on any drill press worth buying, and the wider the tilting range the better. This makes it easy to drill at an angle on materials which aren't flat and also helps you drill into rounded blocks of wood with greater ease than trying to balance it on the tabletop. Also, check for clamps to hold the block in place to ensure it doesn't slip from the surface.
Light - You won't find lights on all drill presses, but those that have them are useful for working in low light environments, especially during the winter months. It's not just that they help illuminate your workspace, though. A drill press light can also increase visibility when drilling as your vision can be compromised by shavings from the material.
Sources:
What Kinds of Things Can A Drill Press Do? - Drill Press Guide
Drill Press Swing Explained - Better Toolz
The Ultimate Buyer's Guide to a Drill Press - First Woodworker
Sign Up Now
GET THE VERY BEST OF GEARHUNGRY STRAIGHT TO YOUR INBOX