Best Wire Strippers In 2022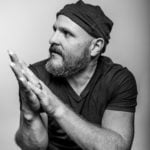 This product guide was written by Andrew Marshall
Last Updated
February 20, 2019
Andrew Marshall
Andrew Marshall is a writer, painter, photographer, and filmmaker. He primarily writes about the outdoors, though like most writers he's interested in just about everything. Andrew is a long-distance athlete with a passion for running and walking up and down mountains. Born and raised in the southeast, he now lives high in the Sierra Nevada with his wife and a freakishly large orange cat.
GearHungry may earn a small commission from affiliate links in this article.
Learn more
Whether you are a master electrician or apprentice, a dedicated do-it-yourselfer or just a weekend tinkerer there will come a time when you'll need a set of wire strippers. Wire strippers are to electricians what a saw is to a carpenter in that they remove unwanted material and leave you with something you can actually work with. Not all wire strippers are created equal, however, and so it's important that you know the different kinds, their relative strengths and which ones are worth your hard-earned money. In this review guide, we'll touch on all of those things and more. But let's begin with our choices for best wire strippers of 2019.
The Best Wire Stripper
IRWIN VISE-GRIP Multi-Tool Wire Stripper
The IRWIN Vise-Grip Multi-tool addresses a range of needs simultaneously saving you time, effort and hassle whether you're a weekend DIY warrior or a journeyman electrician. It features extremely comfortable textured handles that ensure an easy yet firm grip at all times, a plier style nose for getting in there and pulling the wire out toward you, quick release locks when it's time to move on and an integrated crimper and wire cutter. With the Vise-Grip multi tool in your arsenal your tool pouch is going to be a lot lighter and your job a lot easier.
The device is expertly crafted by IRWIN, long a reliable name in the tool industry. There isn't an ounce of wasted material here. Not an inch of surface area that isn't put to good, constructive use. This is industrial design at its best. Effective, efficient and reliable. The Vise-Grip Multi-tool will strip any wire from 10-22 AWG and/or cut that wire with remarkable ease. Everything is labeled clearly and effectively so even a novice won't get confused. The Vise-Grip Multi-tool gets high marks across the board and is our consensus Best Choice among top-rated wire strippers.
Key Features:
Multiple wire gauge indicators
Integrated wire cutter and crimper
Plier style nose
Strips any wire from 10-22 AWG
Cutting edges are induction hardened
Textured handles for sure grip
Weight: 3 oz
Specification:
Brand

Irwin Tools

Model

2078309

Weight

7.2 ounces
Klein Tools 11063 Wire Cutter and Stripper
The Klein 11063 impressed our review panel with its ability to handle multiple wiring tasks with easy efficiency. There's little doubt it's the kind of tool that works best on the wire that's straight from the coil or otherwise hasn't been deployed in wall or appliance. But it will nonetheless wade into the job site storm and get after whatever 8-20 AWG wire you need to strip, wherever it may be.
One of the reasons it's better suited to the shop rather than the recesses of a wall is that the numbers in the head are not always easy to read. But beyond that quibble this automated stripping machine does an admirable job and the wire cutter is easy to deploy and slices through any standard wire gauge with ease. While there's no doubt the 11063 could use a tweak or two before it's considered a great tool, (the handles, for instance, are a bit punishing over the course of a day) it's pretty darn close as it is. And if you're regularly faced with having to strip large amounts of wire it should be on your shopping list if it is still not in your tool bag.
Key Features:
Strips any wire from 8-20 AWG
Grip and strip in a single motion
Removes up to 1 inch of insulation
Provides precise control
Won't alter the wire geometry
Corrosion-resistant finish
Weight: 12 oz
Specification:
Brand

Klein Tools

Model

11063W

Weight

12 ounces
DOWELL 10-22 AWG Wire Stripper
The Dowell Wire Stripper is perfect for light electrical work with clear, easy to read markings, comfortable handles and simple, reliable operation that's free of gimmicks. Easily strip any wire from 10-22 AWB using the precision ground stripping slots. The thermoplastic rubber handles provide a sure grip regardless of conditions, the mouth will crimp both insulated and non-insulated terminals and the cutting blade slices through copper or aluminum like it was paper (okay, maybe cardboard).
If we have a quibble with the Dowell Wire Stripper it's that the lock mechanism seems like a bit of an afterthought and can take some real practice to get used to. But nothing is perfect. On the whole, our testers loved the simple effectiveness of the tool, its unpretentious versatility and the price. Can't forget to mention the 1-year money back guarantee either. Not that you'll want to return it. Put it all together and you get our Best Value. A great addition to your tool box. 
Key Features:
Strips 10-22 AWG wire
Ergonomically designed handle
Integrated wire cutter
Locks down onto the wire for the clean-cut
Ideal for home or professional use
Weight: 5 oz
Specification:
Brand

DOWELL

Model

54939

Weight

4.8 ounces
IRWIN VISE-GRIP 2078300 Self-Adjusting Wire Stripper
The second IRWIN Vise-Grip wire stripper on our list is the bulked up big brother of our Best Choice. This tool is a self-adjusting wire stripper that that accommodates wire gauges up to 20 AWG. It also has an integrated crimper that will crimp 10-22 non-insulated wire, 22 AWG insulated wire and terminals from 7-9mm. The wire cutter is one of the most effective you'll find on a wire stripper at any price and that probably has something to do with the ProTouch thermoplastic rubber handles that provide an effortless grip.
On the whole stripping wire with the IRWIN VISE-GRIP 2078300 is fast and easy with few errors. Even shielded wire succumbs in short order, which our testers found both surprising and welcome. It's hard to find fault with this tool. But if we had to quibble we'd note that stripping 10 AWG wire is something of a hit-and-miss proposition. In addition, this is a tool designed for longer pieces of wire. So if you have nothing but a stump to work with you'd better go grab the Dowell we reviewed above. But any complaints beyond that would be manufactured. On balance it's an excellent multi-function wire stripper. Make sure you also check our guide to the best nail guns for more great tools.
Key Features:
Self-adjusting strip mechanism
Vise-Grip holds the wire with consistent pressure
Easily adjust the length of the strip
Strips any wire from 10-24 AWG
Integrated wire crimper
Irwin Pro Touch grips
Weight: 6.4 oz
Specification:
Brand

Irwin Tools

Model

2078300

Weight

6.4 ounces
Klein Tools 11055 Wire Stripper
The 11055 from Klein Tools earned high marks from our experts for its easy effectiveness, lightweight, build quality and versatility. It's a pocket-sized dynamo that will strip any 10-18 AWG solid or 12-20 AWG stranded wire with easy precision. There's no drop off in effectiveness at either the low or high end. The screw shearing tool is another feature that steps up to the plate and delivers without fail, which is pretty remarkable considering the 11055 weighs only about 4 ounces soaking wet.
There's a serrated nose for retrieving wires that are playing hard to get, an effective wire cutter that gets the job done (but sometimes requires a bit of effort) and a durable coil spring that guarantees quick and reliable self-opening. The curved handles are not as grippy as we'd like but the shape is very agreeable to long hours of use. And when you're done with the tool you can easily slip it into any pocket or stick it into your tool belt to free up your hands. A simple, effective, well-built tool.
Key Features:
Cuts 10-20 AWG wire
Plier-like nose for pulling and shaping wire
Precision ground stripping slots
Shear 6-32 and 8-32 screws
Reliable self-opening action
Clear, legible markings throughout
Weight: 4 oz.
Specification:
Brand

Klein Tools

Model

11055KLE

Weight

0.16 ounces
WGGE WG-015 Multi-Tool Wire Stripper
The WGGE WG-015 Multi-Tool is another simple, easy to use, lightweight wire stripper that keeps the focus on usability over flash. It has maybe the easiest to read notations of any wire stripper we tested, features a screw shearer, plier-like serrated end for twisting and pulling wire as well as an effective cutter and crimper. The handle has an almost imperceptible curve to it that lets you really bring the leverage, which makes a fairly pedestrian wire cutting edge more effective than it would otherwise be.
Crimping, cutting, pulling and stripping. The WGGE WG-015 does it all. It's fashioned from high carbon steel so you don't have to be shy about leaning into your work if that's what's called for. Such as when you're shearing screws. If it has a weakness it's that, as a bolt cutter, it doesn't always leave a perfect lead thread. But beyond that, it's hard to find fault with the WG-015. So we're not going to bother trying.
Key Features:
Plier-like end for pulling wire
Strips any wire from 10-22 AWG
Integrated screw shearer
Ergonomic handle for sure grip
High carbon alloy construction
Built in crimper and wire cutter
Weight: 7.2 oz
Specification:
Brand

WGGE

Weight

7.2 ounces
Capri Tools 20010 Precision Wire Stripper
The final item on our list of best wire strippers is the Capri 20010. Its precision machined stripping slots will strip any 8-22 AWG wire with ease. Just choose the gauge you need to strip, place the wire in the appropriate slot and the tool does the rest. The tension loaded grips are easy on the hands and always return quickly to their default position.
If there's a downside to the Capri it's that it's a bit of a one-trick pony. There's no wire cutter or crimper. No shearer or bolt cutter. It does what it does reliably and effectively. And for that, it earns a spot on our list. But we'd like to see a bell or a whistle included in future iterations because, why not? Find more great products like this by checking out our guide to the best screwdriver sets.
Key Features:
Tension loaded wire grip.
Strips any wire from 8-22 AWG.
Precision machined stripping slots.
Strips multiple wires simultaneously.
Robust cast alloy body.
Comfortable ergonomic grips.
Weight: 15 oz.
Specification:
Brand

Capri Tools

Model

20010

Weight

15.2 ounces
Wire Stripper Buying Guide
How We Chose Our Selection Of Wire Strippers
While wire strippers (often called "cable strippers") aren't exactly high tech devices none of us are electricians and so we reached out to numerous licensed electricians to help us test a wide range of different wire strippers and provide their opinions as to which were the best, which had the best feature sets, which were the best value and so on. We thank them for their invaluable input.
What is a Wire Stripper?
A wire stripper is a device that looks like a pair of pliers or sheet metal shears and is used to strip the insulation/sheathing from the end of electrical wires so they can be properly seated within an outlet, light switch, light fixture, appliance or anywhere else. Wire strippers save you the trouble of having to cut away this insulation with a knife and in that regard, they do a cleaner, better job in a way that is safer for you. Some are merely a step up from the knife, while others are more elaborate tools able to perform a variety of functions. If you work with electrical wiring it's important to have a good wire stripper at your disposal to both speeds up the work and improve the quality.
Features To Look For In The Best Wire Strippers
If you aren't familiar with wire strippers you're going to have a hard time telling one from the other and a good one from a not-so-good one by just looking at them. The fact is, different wire strippers have different features and capability sets that separate them. So it pays to know what things to look for when shopping for a wire stripper. Here are some of those things.
Build quality - Most of the best wire strippers are cast from steel with a few embracing more high-end metals like carbon steel and even titanium. They should also have high-quality springs that will be able to stand up to years of use and most have high-quality rubber grips as well.
Grips - Speaking of the grips… Stripping wire effectively calls for the wire in question to be held as firmly as possible. Should the wire slip you may wind up stripping far more than you wanted to, or you might cut straight through the wire and have to start over. Thermoplastic rubber (TPR) grips will provide the best, most secure hold without a doubt. But there are plenty of wire strippers out there with plastic handles that will serve you well in most cases too. And some that provide ye olde Vice Grip feature that locks the stripper in place so you get a nice even strip.
Cutting terminals - That funny looking writing etched into the surface of the wire stripper isn't some secret alien language. It actually denotes the different gauge wires that the cutting terminals are designed to accommodate. These AWG (American Wire Gauge) designations make it easy for you to always get a fast, clean strip by taking the guesswork out of the process. The numbers may seem confusing at first, but once you get used to them you won't be able to live without them.
Brand - These days brand is not always the determining factor like it used to be in the days of yore. But if you're not sure which wire stripper to purchase and you're feeling overwhelmed by the sheer number of choices, it might be wise to default to a well-known brand like Klein Tools. They've been around for longer than you have and have a well-deserved reputation for quality and dependability.
The Benefits Of Owning A Wire Stripper
Of course, if you are an established or aspiring electrician a wire stripper is going to be a must. But a lot of DIY types hesitate before buying a wire stripper because they tend to think they can do just about anything with their EDC knife and some duct tape. While that may be true in a great many instances the fact is that when you're dealing with anything electric you don't want to leave anything to chance. "Good enough" will simply not be good enough. And that's true whether you're wiring a new light switch or hanging a chandelier. The wire stripper when properly used will ensure you get the nice clean strip you need without damaging the wire itself or slicing your finger open as that EDC knife can.
Types Of Wire Strippers
Regardless of whether you're a carpenter, roofer or electrician making sure you have the right tools for the job is your first goal. If you're an electrician you also often have to dig down into the various subcategories of things like wire strippers in order to make sure you have the right one for the job at hand. Most of the uninitiated think that all cable strippers are pretty much the same. But that's just not so, either from a quality standpoint - as we've already seen - or from the standpoint of functionality. Different jobs call for different types of wire strippers. Here are the most common types.
Self-Adjusting Wire Strippers - As the name loudly implies the self-adjusting wire stripper automatically adjusts to the thickness of whatever wire you introduce to it. This can really help speed things up if you have a lot of wiring to do. Some self-adjusting wire strippers also have built-in cutters and crimpers. So keep an eye out for that.
Adjustable Wire Strippers - The adjustable wire stripper is the simplest of all wire strippers with a single notch in the head and a stop screw to set the cut. The adjustable stripper may also have a simple ruler etched into the surface for measuring the length of your wire. Essentially the adjustable wire stripper is one step up from your EDC knife. As such, seasoned pros may get along fine with them but less experienced people might find them wanting.
Gauged Wire Strippers - The gauged wire stripper is probably the most popular type on the market today. The gauged wire stripper has holes that match the size of different gauge wires so that you always get a nice clean strip. They make the job of the electrician or do-it-yourselfer easier because there is no adjustment required as you move from wire to wire. Some gauged cable strippers also have crimpers and cutters built into them creating a kind of multi-tool for electrical work. Just keep in mind that you can't get a single gauged wire stripper that has slots for every possible size of the wire.
Gauged Automatic Wire Stripper - This type of wire stripper combines the functionalities of both the self-adjusting wire stripper and the gauged stripper. To use it you select that gauge of the wire to be stripped and after the cut is complete the wire stripper returns to its default position. Gauged automatic wire strippers are more expensive than other types of wire stripper but some people feel they are more than worth the investment.
Wire Stripper Multi tools - Some of our top-rated wire strippers combine multiple functions to take on the role of wire stripper multi tools. They typically feature gauged holes for stripping the wire along with a sharp blade to cut the wire and a crimper. This way you don't have to change tools while you're working. Some also act as a type of rudimentary pliers and may include screw shearers as well. Again, though the more features you have the more the device will typically cost. Although, because we're talking wire strippers and not automobiles, that extra cost isn't going to break anyone's bank.
Keep in mind that if you will only be using the wire stripper to do the occasional job around the house you really don't need to invest in a top-of-the-line tool. As simple gauged wire stripper will likely hold you in good stead.
The Proper Way To Use Wire Strippers
Although wire strippers will differ slightly from one another the process of stripping a wire remains fundamentally the same for just about each tool. The following is how you would strip a wire using a standard gauged wire stripper.
Find the gauge of the wire - Almost every kind of wire has the gauge printed on the sheathing. If, for instance, the number on the wire is 12/2 the first number of the combination is the gauge of the wire. In homes, the most common wire gauges will be 12 or 14 gauge. Sometimes you'll run across a 10 gauge wire - mostly in dryers and/or air conditioners - but it's pretty rare.
Match the gauge of the wire to the tool - Once you have determined the gauge of the wire match it up with the hole on the stripper. These holes will have the gauge either etched into or stamped onto the surface next to the hole. This is the reason you bought a gauged wire stripper, so take advantage of it and don't just put the wire into just any slot. If you put the wire into a slot that is too big for it you're going to have a messy strip and may wind up wasting wire. If you put it into a slot that's too small the wire itself may be damaged.
Open the wire stripper and place the wire into the proper slot - Open the wire stripper and place the wire into the proper gauge slot. Close the wire stripper on the wire. As you close it you'll notice that the stripper cuts through the sheathing/insulation down to the wire itself. If you don't get a clean cut you may want to gently twist the wire a bit within the slot. A quarter to a half turn should be sufficient to complete the cut.
Strip the wire insulation - Pull the wire stripper toward the end of the wire to complete the process. The insulation/sheathing should slide off the wire like a sock being removed from your shoe. Whether you pull the wire stripper toward you or push it away from you while you hold the long end of the wire is unimportant. Whatever you're most comfortable with.
Conclusion
Stripping off the insulation of wires in order to seat them properly is tedious and time-consuming. But it has to be done and it has to be done right. There's simply no substitute. The above top-rated wire strippers will make this tedious process that much quicker and more accurate so you can be sure the job you've done is not going to create problems down the line.
Sign Up Now
GET THE VERY BEST OF GEARHUNGRY STRAIGHT TO YOUR INBOX