Best Drill Bit Sets In 2022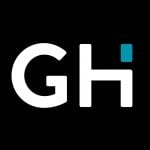 This product guide was written by GearHungry Staff
Last Updated
June 4, 2019
GearHungry Staff
GearHungry Staff posts are a compilation of work by various members of our editorial team. We update old articles regularly to provide you the most current information. You can learn more about our staff
here
.
GearHungry may earn a small commission from affiliate links in this article.
Learn more
In this era of do-it-yourself tasks within the home, the use of a drill bit set has become somewhat of a necessity. These tools are essential in enabling users to undertake a myriad of activities within the shortest possible time. When selecting the best drill bit set, there are several factors you must consider, to ensure that you receive value for your investment. The first aspect of consideration should be based on the materials used in its construction. The common materials used to create drill bit sets include titanium and cobalt, mainly because of their high durability and resistance to rust. A typical drill bit set is known to have several sizes of tools, with each increment being extremely vital to the purpose of the machine. We have enlisted some of the best drill bit sets that are well suited for professionals and do-it-yourselfers alike.
The Best Drill Bit Set
DEWALT DW1354 14-Piece Titanium Drill Bit Set
We review one of the best drill bit set, manufactured by a leading manufacturer in the hardware equipment industry. This is the DEWALT DW1354 Drill Bit Set, a 14-piece set made for all your tasks and needs within and out of your garage. This set is made from titanium; thus; its durability is assured. The material of construction is used to create heavy-duty pilot points that further enhance the longevity of the set. The DW1354 set doesn't have any spin shanks, but it is designed with a tapered web that reduces the occurrence of breaking while providing users with more exceptional durability. If you're into wood-drilling applications and working with a range of metals, we will recommend this product for you.
When drilling non-ferrous metals, the Dewalt drill bit set is highly resistant to breaking thanks to the use of titanium for its coating. This durability makes the set well suited for use on plastic and wood, in a myriad of situations existing either in residences or commercial facilities. Storage is not an issue with this set, thanks to its tough plastic case. This storage case accommodates all tools with sizes ranging from 1/6 to ½ inches, offering you a range of options for all your activities. This Dewalt drill bit set is a budget-friendly drill bit set that offers superb value for money with its functionality and durability. Be sure to combine it with some of the best drill presses from our list.
Key Features:
Titanium
Quantity: 14
Material Application: Wood
No spin shanks
Specification:
Brand

DEWALT

Model

DW1354

Weight

14.9 Ounces
Makita T-01725 Contractor-Grade Drill Bit Set
Have you ever heard about the Makita T-01725 Bit Set? If you haven't, we're pleased to tell you everything you need to know about it. This excellent product from another leading brand in the hardware industry, Makita. It is designed as a contractor-grade bit set; thus, it is well suited for use on large construction sites and many significant projects. The best part of this drill bit is its versatility concerning materials it can work with. The Makita contractor-grade set works excellently with materials including metals, wood, and plastic. It is built from durable and heavy-duty S2 modified steel, a material which is taken through intense heat to strengthen and prolong its life span.
The T-01725 bit set is highly resistant to corrosion, thanks to the use of a black oxide finish. Within this drill bit set is hex shanks that are designed by professionals to facilitate easy and swift bit changes whenever necessary. Their engineering also ensures that there's no drill bit spin-out, which many users much appreciate. For convenience and better storage of your tools, the Makita set comes in a compact and durable storage case, which features up to 70 different pieces of popular nut-driver and screwdriver sizes. The availability of many tools increase s its versatility in use, which makes it a popular choice among contractors.
Key Features:
Magnetic 3″ bit holder
Black Oxide finish
Contractor grade impact Drill-Driver compatible
Durable, compact storage case
Specification:
Brand

Makita

Model

T-01725

Weight

1.95 Pounds
BLACK+DECKER BDA91109 Combination Drill Bit Set
The Black + Decker brand has launched its most exceptional hardware set, the BDA91109 Combination Accessory Set. This drill bit set is amongst the world's standard collections used by various contractors and homeowners for a wide range of activities. It is built to be both functional and durable, from the material used to create the tools as well as the storage unit developed to handle these tools. The BDA91109 set is an imported product with the ideal sizes of all components needed for all kinds of projects. It consists of a variety of drill bits that work well with materials such as masonry, metal, wood, and plastic. The driving bits included in the design of this set are offered in a variety of 1-inch and 2-inch screw sizes, making it well suited for all household projects.
The Black + Decker combination accessory set is a 109-piece drill bit set that comes in a durable hard case, designed with extra storage with durable materials which protect the different tools within. We recommend this tool box for all DIY enthusiast and contractors alike. We believe it is the best, most budget-friendly unit meant to offer users with excellent value for money at all times.
Key Features:
Imported
Variety of 1-Inch and 2-Inch screw driving bits
Portable hard storage case
For all types of projects
Specification:
Brand

BLACK+DECKER

Model

BDA91109

Weight

3 Pounds
Ryobi A98901G 90 Piece Drilling And Driving Kit
All contractors must experience the Ryobi A98901G Drilling and Driving Kit. This is one of the largest and best drill bit sets in the world, with over a thousand sales being made daily across the globe. It is a set that seeks to make all work easier and faster, with 90 different pieces of tools and equipment at your disposal. If you work with a variety of materials such as plastic, masonry, metal, and wood, we would recommend that you get this fantastic drill bit from Ryobi. All drill bits of this kit are made from black oxide a highly durable material. Every equipment purchased provides users with 21 of these beauties, each one meant to help with all your hole-boring needs.
The Ryobi 90-piece kit features four unique hole saws included in the set. These saws are meant to aid in the boring of larger holes for applications such as locks. If you're looking for something to help drive in fasteners, you can choose from the 27 bits offered in this kit. A bonus addition included in this set is a magnetic bit holder that keeps all your bits in check. If you need pieces of equipment, you can always rely on, and we will recommend that you make use of this spectacular driving kit from the Ryobi brand. Our guide to the best hammer drills features more amazing tools you should add to your collection.
Key Features:
Black oxide drill bits
Used for drilling into brick, block, and mortar
Twenty-seven bits are included for driving in fasteners
The plastic carrying case with labeled compartments
Specification:
Brand

Ryobi

Model

A98901G

Weight

3.8 Pounds
Norseman Drill Bits 44170 Ultra Dex
If there was any doubt about the functionality and durability of the Norseman Drill Bit set, this review should do it enough justice. This is a set that has received global acclaim as the premium jobber metal drill bit. It comes with up to 29 distinct pieces of equipment, all created to offer versatility and a more extensive range of options for all the tasks you will have to undertake within your home or in your garage. Every piece of equipment is built with heavy-duty steel, also referred to as a special molybdenum tool steel. All pieces feature a precision ground point, clearance, flutes, drill diameter, and a body that encourages accuracy and high performance.
Every piece of equipment found in the Norseman Drill Bit set is a member of the Viking catalog and as such, is known for its quality, service and consistent value even after regular use. Each item has been crafted with professionalism and care to ensure that it performs its tasks just as its meant to. The development of this drill set was undertaken with strict surveillance under the National Aerospace Standard. This standard is used to make all products worthy of an American market after their produce. No matter how severe your new job or task is, we recommend this drill bit set from Norseman for you. For more amazing tool options for your garage, check out our reviews of the best cordless drills.
Key Features:
Premium High-Speed Steel Heavy Duty
The precision ground point, flutes, and drill diameter
Special Hi-Molybdenum tool steel
NAS 907B Heavy Duty Jobber
Specification:
Brand

Norseman

Model

44170

Weight

2 Pounds
Milwaukee 48-89-4631 Kit Tin Shockwave
The Milwaukee 23-piece titanium bit kit is yet another great set of equipment on our list of recommendations. This set features a durable and heavy-duty carrying case which is designed to accommodate up to 23 different pieces of equipment for all your daily handy tasks both in and out of your home or garage. The heavy-duty design of this drill set makes it one of the most suitable collections for all your drilling applications. Reviewed by many contractors as the perfect addition to any job site or tool bag, the Milwaukee Kit features engineering that enhances your drills and impacts. It features bits made with an aggressive 35-degree helix angle and a variable helix and also provides a rapid chip removal that helps your bits stay sharper for longer.
The Milwaukee metal drill bit set is an extremely versatile model made to provide users with an excellent precision start and accuracy while drilling holes. Manufacturers have ensured that every bit developed is coated with titanium to make them more durable than black oxide bits and is suitable for all drilling applications. We recommend this drill bit set for all contractors and DIY-ers who need smartly engineered drills and bits as well as high accuracy for all their tasks.
Key Features:
Heavy duty design
Suitable for all drilling applications
Suitable tip for precision drilling
Red helix for rapid chip removal
Specification:
Brand

Milwaukee

Model

48-89-4631

Weight

1.57 Pounds
Bosch MS4034 Drill And Drive Bit Set
We speak about another masterpiece in the hierarchy of hardware equipment. This is the Bosch MS4034 Drill and Drive Bit Set. This is a 34-piece drill set manufactured as an extremely versatile unit. It comprises of a wide variety of drill bits and driver bots, both of which are always needed for a myriad of tasks. It also comes with several accessories that aid users undertake different kinds of fastening and drilling applications. This Bosch Drill Bit Set features split drill bit tips that are designed to make the drilling process easy and driver bits that provide a better bit-gripping power while reducing damage to the screws. The design of every piece of equipment has been done by specialists to ensure that they work without any issue on materials such as masonry, wood, metal, and many more.
Some of the equipment identified within this drill bit set includes sockets, insert bits, socket adapter, bit holder, countersink, rotary masonry drill bits, black oxide drill bits, brad point bits, and many others. If you're a contractor or someone who requires easy access to accessories for your daily tasks, the Bosch MS4034 drill bit set is the best drill bit set and the only one to provide you with an all-in-one convenience for use at home and in your workshop. Be sure to also check out our guide to the best screw guns for more great handy tools.
Key Features:
Wide variety of drill bits
Less damage to the screw head with better bit-gripping power.
Ideal for a variety of applications
Set is ideal for everyday tasks
Specification:
Brand

Bosch

Model

MS4034

Weight

1 Pounds
VonHaus 100-Piece Drill and Drive Bit Set
The VonHaus brand is one brand that has slowly found its way into the hearts and homes of countless contractors all around the globe. They are known for their manufacturing of high-quality hardware equipment, where nothing is left to chance. Every item they launch undergoes rigorous testing to ensure its functionality and durability for extended periods. In this light, we present the latest addition to the VonHaus brand. This is the VonHaus Drill and Drive Bit set. This unit is made up of up to 100 different pieces of equipment; each one created to fulfill a specific function and make work easier. The set is designed in a manner that makes it well suited for use on materials such as woodwork, masonry, and meal. It comprises of nut drivers, drill bits, screwdriver bits and many more.
This drill set from the VonHaus camp offers all the sizes of equipment frequently used, from 1/16 to ¾ inches, and It comes with other accessories such as a countersink, hole saws, and wood flat drill bits. All these tools and accessories come sealed and well protected in a heavy-duty and extremely portable storage case that makes use of molded placeholders, which help keep every item in the case in place at all times. For more amazing tool options, check out our guide to the best nail guns. 
Key Features:
Titanium coated HSS nits
Storage case for drilling metal, wood, masonry and plastic
Ideal for DIY projects and household maintenance and repair
Arranged in logical and color-coordinated order
Specification:
Brand

VonHaus

Weight

3.6 Pounds
Chicago Latrobe 550 Series Cobalt Steel Jobber Length Drill Bit Set
Away from the world of famous and familiar brands, we explore the universe that is the Chicago Latrobe 550 Series. This drill set is one of the newer models on the market with several pieces of equipment designed using innovative technologies. Its sole aim is to make all work easier and faster for contractors and homeowners alike. The design features a hard, heavy-duty metal case, which accommodates 29 different pieces of equipment. The tools identified in this storage case come in a variety of sizes which range from 1/16" through to ½" in 1/64" increments. This provides users with excellent versatility concerning usage.
The Latrobe series of equipment features a gold oxide finish that increases its durability even after regular use. The tools include 29 different jobber length drill bits all made from cobalt steel with a 135-degree split point meant to reduce clogging and produce smaller chips. Perfect to always have in your rolling tool box.
Key Features:
Set of 29 jobber length drill bits
Cobalt steel
Gold oxide finish
Self-centering split point
Specification:
Brand

Chicago Latrobe

Model

57850

Weight

0.16 Ounces
Irwin Tools 3018002 Cobalt M-35 Metal Index Drill Bit Set
Our final product for review is the Irwin Tools Drill Bit Set. This is another 29-piece set manufactured from cobalt to enhance its performance and prolong its lifespan. To make this set more resistant to abrasion and higher temperatures, 5% of cobalt is used to undertake a heavy-duty web construction for durability and increased strength. The Irwin tools are well suited for use on metals such as hardened steel and any other abrasive alloys. We recommend these tools for all contractors searching for the most convenient drill bit sets available. This set is highly affordable and incredibly useful in every garage, workshop, and home. For more great tools to add to your collection, check out our top picks of the best torque wrenches.
Key Features:
29 Piece
Cobalt drill bit set
Sizes 1/16 inch -1/2 inch in 1/64 inch increments
Heavy duty web construction
Specification:
Brand

Irwin Tools

Model

3018002

Weight

4.5 Pounds
Drill Bit Set Buying Guide
How We Chose Our Selection Of The Best Drill Bit Set
Brand - In our selection process, one major factor we considered was the different brands on the market. To offer readers a wide range of options, we selected some well-known brands, combining them with some lesser known brands that produce quality drill bits. This was done to make users and potential buyers more aware of the brands in existence.
Price - We realize that every reader's budget differs significantly from the other; thus, we made sure to provide products with different price ranges. This helped us cater for all budget groups, opening up this article to more individuals searching for the perfect drill bit.
Review - We took a look at feedback from users in different portions of the world. We took into consideration their comments- both good and bad - and used this to create a comprehensive review for all readers and potential buyers.
Features To Look For In Best Drill Bit Set
When selecting the perfect drill bit set for your tasks ahead, there are some features you need to be mindful of. With the availability of a wide range of drill bit sets on the market today, having earlier knowledge of the vital features in every set will help you make a more comprehensive decision which will ultimately offer you higher value for money.
Materials they are made of - Drill bits are made from a myriad of materials, and this is highly dependent on the required application. Some materials may be hard, examples being the carbides. These materials, though severe, are used because of their high versatility and their ability to stay sharp for more extended periods. The downside to using carbides is that they're generally more brittle than their steel opponent, which means they have a high tendency to break when in use.
Soft-carbon steel, on the other hand, is an affordable material that is used mainly for the drilling of wood. Since it requires a lot of sharpening, it is preferred for use on softwoods, to prevent damage. Another material used for drill bits is high-carbon steel. Is more durable than its predecessor and is used on both wood and metal. It isn't, however, to be overheated as this may cause it to lose its temper. The hardest and most durable material used for the creation of drill bits is the high-speed steel. Also known as HSS, this material is excellent for use on hardwood, metals and other materials.
Coatings - The next equally vital factor to consider before making a purchase is the coating type of your drill set. Drill bits' coats are many on the market, with each coating fulfilling a specific purpose. The most common coating material is the black oxide, which is also regarded as the most affordable on the market. Black oxide is highly resistant to corrosion and heat and can increase the life of high-speed bits. Another coating used is Titanium Nitride. TiN is used to coat many high-speed steel bits and features a hard, ceramic material. Using this coating material helps extend the cutting life of your equipment by three or more times.
Materials they are made for - Every drill bit set is made to work excellently on specific material surfaces. Depending on your needs and the materials you work with often, the drill bit set you opt for will differ from that of another contractor. Some models are manufactured for use on plastic or metal only, while others have increased versatility; thus, they can be used on a vast range of items without any issues. As much as possible, opt for a versatile drill set as this enables you to undertake several works on different materials with ease.
Sign Up Now
GET THE VERY BEST OF GEARHUNGRY STRAIGHT TO YOUR INBOX