Best Crowbars In 2022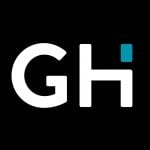 This product guide was written by GearHungry Staff
Last Updated
February 21, 2019
GearHungry Staff
GearHungry Staff posts are a compilation of work by various members of our editorial team. We update old articles regularly to provide you the most current information. You can learn more about our staff
here
.
GearHungry may earn a small commission from affiliate links in this article.
Learn more
A Crow Bar might not automatically be the first thing you think of when you're putting together your essential DIY home maintenance kit, but one sure might come in useful one day. Whether you need to prise open a stuck window, take up and remove some yard decking or lift up a piece of bulky furniture so that you can make some adjustments underneath, crow bar's aren't all about demolition and wrecking things. In saying that, it sure does feel satisfying doing some heavy lifting work, getting stuck into a pile of rotten floorboards and showing them just who's boss. You and your crowbar, going to town like a tooled up professional unit making short change of the home improvement job ahead of you. While they're not the most attractive looking of tools in your kit box either, you might be surprised at just how versatile, and multi-functional some of the latest and best crowbars are these days. Many combine other useful functionalities such as an ax, hammerhead and claw and also a pair of tree loppers. So today, we're going all Demolition Man on you and coming up with our top pick of the Best Crow Bars, suitable for both the home DIY enthusiasts among you as well as professional tradesman looking to strengthen up their current armory! If you've got a job that needs a crowbar coming up, then we've got exactly the right crowbar for you!
The Best Crowbar
Vaughan B215 15-inch Original Crowbar
We're kicking off this Best Crow Bar review with today's Best Choice which comes from Vaughan. It's their 15-inch Superbar, and it really is a fantastic must-have, multi tool for any aspiring home DIY enthusiast or professional. It can deal with a multitude of useful jobs, not just prying and wrecking, including scraping paint and also pulling nails up. Constructed from spring-tempered carbon steel, it's certainly highly durable, and that bright, bold blue finish gives it a touch of the "super" power about it. Superbar by name and so it seems by nature too!
With a "Shepherds Crook" rocker head design, it delivers maximum power and leverage, with minimum effort required on your part. The SuperBar does the bulk of that heavy prying work for you. It also additionally and very conveniently features three beveled nail slots for even easier twisting and prying along with a sharp, polished blade for easy insertion. The 15-inch design offers excellent leverage, and we rate this as being an excellent tool for homeowners and tradesmen alike looking to invest in something that can withstand heavy duty use, no problem. The price is budget-friendly considering the amount of prying power on offer.
Stanley FatMax Xtreme 55-120 Crowbar
Stanley certainly knows a thing or two about delivering high quality, hardworking and powerful home and professional tools. Their line up of products is also instantly recognizable with their iconic yellow and black packaging and can be found being used the world over on many a build and repair project. Their FatMax FuBar Utility Bar is certainly one heavy duty and multi-tasking piece of kit, and we've picked it out today as our Premium product recommendation. If you have the budget available and you are looking for something that will quite literally last a lifetime and do 4-in-1 jobs, then this is going to be an essential piece of kit for you.
This utility style crowbar has been purposefully designed to withstand heavy demolition work and can be used for prying, splitting, striking as well as board bending. It's forged from one single piece of stainless steel which is what provides it with that superior strength and durability. It additionally features a board grabbing jaw sized for 2x lumber as well as a beveled nail slot perfect for prizing out those hard to reach, rusty old nails. The handle has been ergonomically designed with a textured comfort grip to deliver control and manageability. Overall, the FatMax FuBar has then been finished with a highly visible powder coating and heat-treated to prevent chipping when being used under pressure. With an impressive lifetime limited warranty also on offer, this really is a premium choice and a serious option for any professional tradesmen or DIY enthusiasts with a demanding home project in the pipeline. This Stanley tool really could be the ultimate multi-purpose demolition tool. It might not fit your tool bag, but it is a tool worth having.
Off Grid-Tools Trucker's Friend Demolition & Crowbar
Something a little bit different looking up next from Off-Grid in the unusual shape of their Truckers Friend Multi-Tool. It's certainly no ordinary-looking prying tool, and that's because it's not! This is your backyard best friend! Whether you're in an emergency or survival situation out in the back beyond or about to tackle a serious demolition job, this cool looking tool from Off Grid has got your back. We even reckon it could save you from the Zombie Apocalypse! Yes really, it's that good!
It's hardcore and a hard-working all-purpose tool that supports all those tasks from hacking and prying to pulling and pounding. It shows no mercy and takes no prisoners! That's because it features a carton steel curved ax alongside a hammer, nail puller, tire chain hook, that pry bar, of course, a spanner as well as a useful lever. All those tools are connected via a non-conducting high-quality and durable fiberglass handle that also features a shock-absorbing grip, so the tool takes all the pressure from the blow, not you. All-round we rate this as being a seriously handy multi-tool that will deliver impressive results in many a hair-raising situation.
Initially designed for use by truck drivers, you can see why as its the perfect tool for cutting branches, prying loose nails, chipping away at packed ice and so many more environmental issues that someone out of the road for long periods of time is likely to encounter. We'd say though that it's just a fantastic and useful tool to have whether you're a driver, a tradesman or enjoy weekends camping, fishing, and hunting. With this 5 in one style tool which has been built and engineered to last a lifetime, you really can't go wrong.
Tekton 3305 71/2-inch Utility Crowbar
The next crowbar that we're reviewing today is 3305 71/2-inch Utility Pry Bar from Tekton and it just so happens to be our Best Value recommendation as the price truly is outstanding at sub $5.00. It's a versatile, dependable, and multi-purpose contoured bar which features a broad flat end as well as a separate high-leverage rocker style end for when you really need some additional power. It makes the perfect tool for all kinds of trim and carpentry work, and because it's only small too, you can use this in tight spots that might otherwise be difficult to reach. It's excellent at all-purpose prying and is nothing short of a workhorse when it comes to its nail pulling power.
Small and lightweight, it won't take up much space or weight in your tool box and is easy to handle in tight spaces. The sharp, slim chiseled end is excellent for trimming and molding work. With nail slots at each end too as well as in the middle of the pry bar, you can get at nails from a multitude of positions, giving you all the leverage you require to remove them effortlessly. It's constructed from high-quality forged and heat-treated steel with a durable enamel finish which makes this handy multi-tool rust and corrosion-resistant. This little guy might quickly become your new best friend when it comes to DIY and carpentry jobs around the house. All that and the price is nothing short of a steal!
Our next product recommendation comes from Warner who has been manufacturing quality tools for tradesmen for over 90 years now. Warner Pry Bar 1035A has been specially designed for use by painters and decorators and is part of the manufacturer's Painter's series, with extra functionality included for effortlessly holding, scraping, and trim removal. It's longer than a standard pry bard and has been designed so that it will fit underneath trim for smooth and safe extraction.
The pry bar features a soft, smooth to control rubberized handle that has been molded to the high carbon steel blade to deliver precision, strength, and also anti-fatigue comfort. The blade itself has purposefully not been painted so that it won't scuff or damage paintwork to walls where you are working. It also features a set of handy nail pullers as part of the integral design. It's the perfect little professional painter's companion, excellent for when you need to remove the trim from painting and also for use on both interior and exterior painting jobs. Make sure you also check our guide to the best hammers.
Stanley 55-102 24-inch FatMax Wrecking Bar
We're back again with Stanley and another superb tool from their range which once again comes with that limited lifetime warranty. This is their 24-inch Fatmax Wrecking Bar, and even the name sounds like this is going to be a whole lot of fun! The first thing that you will notice about this crowbar is the color. It's certainly bright and bold and instantly recognizable as being part of the Stanley range of professional tools in their trademark yellow. What you're getting with this bar is high carbon steel, quality constructed and highly durable solid wrecking bar which is absolutely perfect for accompanying you on heavy-duty demolition jobs.
It features what they describe as a tri-lobe design which delivers a secure grip and plenty of leveraging power. There's also a slotted claw and beveled ends that provide further performance and high-end functionality. The carbon has been heat-treated to be even more robust and reliable and then finished off with that bold and highly visible yellow powder-coated finish. There's an additional slot incorporated into the design for effortlessly pulling out nails, and the forged recess design allows for more natural grip and better power. The flat "U" shaped prying end has been designed that way so that you can get a good stable base for lifting but without the fear of causing any unwanted damage. If you are looking for a high quality, durable and dependable large cross-section wrecking bar, then this Stanley Fatmax gets a big old thumbs up from us. If you are looking to upgrade your tool collection, check out our guide to the best stud finders.
The Ames Companies Inc Try Temper 36-inch Gooseneck Wrecking Bar
The next crowbar design we're looking at comes from the Ames Companies Inc and is their 36-inch True Temper Gooseneck Wrecking bar. It's forged from high-quality steel and is perfect for a tool for when you need to lever something, remove nails, pry up boards for example and generally smash things up. We don't know about you, but we like the sound of that! It's simple and effective and highly durable.
Featuring a single curved end with a small slot designed for removing nails, this is one tool that has been designed to last. The medium carbon steel construction is durable and safe and features 3/4-inch bar stock. Both ends of this wrecking bar can be used to removed nails, and the range itself comes in a series of different sizes, from 12-inch all the way through to 48-inch, and includes this popular choice, their 36-inch design. It's inexpensive, highly effective and the perfect multi-purpose crowbar to have in your workshop or garage. For more great tools, check out our guide to the best soldering kits.
Edward Tools Gooseneck Wrecking Bar
If you are looking for high quality, no-frills, but highly dependable crowbar for all your home demolition needs, then this Edwards Tools Gooseneck Wrecking Bar is certainly worth serious consideration which is how it's made it onto our best crowbar review today. It's not fancy, but it is certainly functional. It's powerful and comes in a range of different lengths to suit your individual purposes and the amount of leverage that you might require with the option to purchase either the 18, 24, 30, or 48-inch wrecking bar. This Edwards Tools pry bar features what is described as a Gooseneck due to its distinct shape. This makes it the ideal tool for all kinds of nail pulling and prying jobs as it provides the user with plenty of leverage and support.
This multi-use crowbar has been drop forged for enhanced durability and then heat-treated with carbon steel construction and further powder coated to be rust proof. As such, the manufacturer stands behind their product by backing it with a lifetime warranty. It's easy to handle, highly effective, and makes short work of supporting you with all those wrecking and prying jobs around your home or latest building project. Our handy guide to the best hex key sets features more great products like this.
Estwing Gooseneck 18-inch Wrecking Bar
The Estwing range of Gooseneck wrecking bars is all forged out of one piece of steel to be durable, long-lasting, and highly reliable. The bars, including this popular 18-inch version, are engineered to deliver maximum leverage and power which produces torque to remove boards and nails for example effortlessly. The wrecking bar does the heavy lifting work so that you don't have to and that's in part thanks to the angled chiseled end which is highly useful for lifting and prying.
Besides the chisel end which is most useful for prying, there's also a slotted hook end which provides maximum leverage for tackling the removal of stubborn and wedged nails and dangerous spikes. We also think you'll appreciate the design which is in a bold, powder-coated blue finish so is highly visible without being overly garish and of course is also rust-free. This is a huge budget-friendly choice too and is sure to last you a lifetime. Forged from steel, it really has been designed and engineered to last and deliver plenty of prying power for many years to come. That makes this Estwing Gooseneck 18-inch wrecking bar a smart and cost-effective choice for all your home DIY and project needs. This is a great DIY gift idea for your loved ones.
Vaughan 050006 Global Color Hand Enforcer Crow Bar
We started, and we're finishing with a crowbar from the manufacturer, Vaughan. This is their Global Color Hand Enforcer, and it's a pry and crown bar in now as well as a hugely effective nail puller. The range comes in a series of lengths starting at 14-inch and going up to 36-inch, and we're recommended the highly popular and practical 30-inch version which is excellent for use around the home and on any building sites or wrecking projects you're working on.
It's constructed from premium heat-treated carbon steel so has most definitely been engineered to last. The curved handle is actually their patented design, and it feels both stable and comfortable to hold and operate while the wide hourglass style design increases the comfortable feel of using, even if you're not wearing gloves. The handle provides the user with plenty of traction and leverage even for those heavy duty demolition jobs. Those hardened, polished blades are 1 5/8-inches wide to deliver a maximum bite, and overall this Vaughan Global Color Hand Enforcer Crow Bar really does punch well above its weight. If you have a tough job lined up and need a helping hand, then this is definitely one tool that you can rely on to assist you with the takedown! Find more great products like this by checking out our guide to the best locking pliers.
Crowbar Buying Guide & FAQ
Whether you are a professional tradesman or a home enthusiast with a project on the go that requires some element of demolition, a crow or pry bar might be the one piece of kit that you are currently missing from your extensive arsenal of steel weaponry! We've extensively reviewed the marketplace to come up with a series of recommendations that we think are definitely up for the job of assisting you with even the most heavy duty of takedowns! With one of our suggested crowbars by your side, you should be armed and dangerous and ready to tackle any DIY job that comes your way from pulling up rusty nails and spikes, to prying up old floorboards and so much more besides. A pry bar and, of course, come in all kinds of shapes and sizes with additional functionality too so when it comes to choosing our top products for your review, we take our job incredibly seriously and spend hours conducting our research so that you don't have to.

How We Chose Our Selection Of Crowbars
As always when we prepare our extensive buying reviews, there are three key criteria that we evaluate as well as the overall construction and quality of the products that we recommend which must be a given. We consider the following :
Brand - You will find a broad cross-section of representative brands and not just the market leaders. There may well be some lesser known brands that have hero products that are well worth a mention so while we do generally feature the big brands, we will also put into our reviews other products that are worthy of being highlighted due to the quality they deliver. It's good to champion new and up-coming manufactures and not just focus on the big boys' toys!
Prices - We always aim to deliver a selection of products that appeal to all budgets so that there is something for everyone whether that's an inexpensive entry-level product or a top of the line version with plenty of additional features and benefits. Price is not the driving factor, quality is.
Reviews - It's critical that we understand what the likely customer experience of using one of the products we select is going to be and the best way to ascertain that is to review feedback from people who have already purchased the product themselves. There's no better indicator of a product likely overall performance than to read the comments from past customers. Reading and analyzing reviews is integral to narrowing down or shortlist of recommended products.
Sign Up Now
GET THE VERY BEST OF GEARHUNGRY STRAIGHT TO YOUR INBOX