Last updated:
31 Jan 2020
10 Best Smart Golf Accessories (Review) In 2021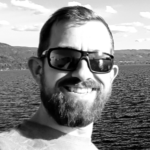 This product guide was written by Andy Lewis
Published
January 31, 2020
Gone are the days when golfers were bogged down with taking notes of personal performance-related data to analyze and manage to figure out the best way forward to improve their game. This situation puts the golfer in a dual position of a data collector and player. With the help of the best smart golf accessories listed below, all the complex performance data has been taken over to enable the golfer to focus on what he or she wants to do best; to play the game. These accessories come handy for both the professional and amateur alike whose sole purpose is to lift up their games. Some of them are able to collect, process and analyze vital data of the golfer, reveal their shortcomings and identify their strengths. Combining this data with pre-loaded intelligence systems, these devices offer the best way of tackling the current task at hand and how to improve performance, even without the use of a trainer. Continue reading for further information
The Best Smart Golf Accessory
The best!
Gear, gadgets & stuff for men
Straight to your inbox