Best Smart Golf Accessories In 2022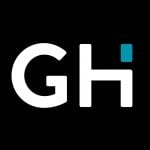 This product guide was written by GearHungry Staff
Last Updated
January 31, 2020
GearHungry Staff
GearHungry Staff posts are a compilation of work by various members of our editorial team. We update old articles regularly to provide you the most current information. You can learn more about our staff
here
.
GearHungry may earn a small commission from affiliate links in this article.
Learn more
Gone are the days when golfers were bogged down with taking notes of personal performance-related data to analyze and manage to figure out the best way forward to improve their game. This situation puts the golfer in a dual position of a data collector and player. With the help of the best smart golf accessories listed below, all the complex performance data has been taken over to enable the golfer to focus on what he or she wants to do best; to play the game. These accessories come handy for both the professional and amateur alike whose sole purpose is to lift up their games. Some of them are able to collect, process and analyze vital data of the golfer, reveal their shortcomings and identify their strengths. Combining this data with pre-loaded intelligence systems, these devices offer the best way of tackling the current task at hand and how to improve performance, even without the use of a trainer. Continue reading for further information
The Best Smart Golf Accessory
SuperSpeed Golf Training System




The SuperSpeed Golf Training System is the number one swing speed training system employed by over 600 tour professionals the world over. It is a whole new and complete package of all that you require to release the potency of the speed and power inherent in you. With this package, you have at your disposal the three-piece set of SuperSpeed Training golf clubs and golf instructions in video form. And for golfers within the 60-80 mph range, there is also the SuperSpeed new women's set. The three-club set consists of the green and blue SuperSpeed clubs alongside the all-new superlight yellow club. This system complements the online training protocols which feature in just the same way as the usual set. However, ensure that you use the clubs in the designated order of yellow, green and blue, rather than green blue and red.
Also available in this three-club set is SuperSpeed's new junior set which is optimized for children aged nine and above and it also consists of green and blue SuperSpeed clubs alongside the spanking new super light yellow club – all cut to a shorter length of 42. Overall, this system enables you to elevate your clubhead speed by a whopping 5% in just six weeks. Training is relaxed as you need only 10 minutes a day, three times in a week for results to begin to show.
Key Features:
Offers best golf swing speed training system
Embraced by over 600 tour professionals
Produces results in a matter of weeks
Designed and suitable for men and women
Specification:
Brand

SuperSpeed Golf

Model

SSMS

Weight

3 pounds
Suitable for adults and children
Three-piece set of training clubs
Enables you to elevate your clubhead speed
Not voice-enabled
Incompatible with Amazon echo
Does not eliminate the use of a personal trainer
Rapsodo Mobile Launch Monitor/MLM (IOS Only)




The way you play golf will never be the same again with the coming on board of the Rapsodo Mobile Launch Monitor/MLM (IOS Only). It provides you with instant data vital to know how you are progressing and where to focus more attention in order to improve your performance. With this launch monitor, you are now in a position to monitor every one of your shots and lift up your game with the help of video together with an active tracer to track the shape of your shot. Just like the way the professionals do, you will also see an active tracer on your video replays in order to get real-time analysis of your ball flight.
You can also share the video with your compatriots anytime you bomb a drive or pinpoint an iron. And by choosing a session video option, you will receive an on the spot video replay of your shot as well as all the statistics associated with it. What's more, the innovative GPS mapping system depicts your shot scatter on your home range and interactive games and you will be able to watch the landing spots of all your shots on a real home course or range. All these do not need any initial first session pre-calibration of your device, thanks to all-new auto-calibration feature. The entire package weighs 15.5 ounces and comes at an affordable price with a one-year limited warranty.
Key Features:
Several video playback options to choose from for instant replays
Active tracer feature to enable you to see game replays
Shows the exact position on the course your shots land, in reality, using GPS
Club change sensor to change your club automatically
Specification:
Brand

Rapsodo

Weight

15.5 ounces
Every shot can be monitored
Does not require initial pre-calibration
GPS mapping system enabled
A little bit too light for those who wish to feel its presence in the pocket
Price tag more than the market average
Needs basic computer skills to use
FlightScope Mevo Portable Personal Launch Monitor for Golf

The FlightScope Mevo Portable Personal Launch Monitor for Golf is a smaller than-your-pocket sized advanced technological device that enables the golfer to monitor and evaluates his/her performance on the field or on the course. This is done using data generated, provided and analyzed in conjunction with your smart Android and IOS enabled devices such as phones or tablets. It also provides a clear data analysis and video clips to measure your progress, let you know how you are faring, where you need to be at what time and advises how to get to your desired level of performance. What's more, it employs a 3D Doppler radar technology system to give you a series of vital data that is essential for a meaningful and purposeful golf experience.
Some of the data you will get include the carry distance, clubhead speed, golf ball speed, spin rate, launch angle, smash factor, apex height and flight time. The Mevo app automatically captures, clips and generates a video of the total swing and all associated data on a single screen for your convenience. What's more, the interface is customizable in that it gives you the option to view your data just the way you want it. Other interface options such as data blocks, 2D trajectory with data blocks are available to choose from to enhance your achievement level and take absolute control of your game.
Key Features:
Displays precise performance data in real-time
Assesses your performance indoors and outdoors using data parameters
Captures data and video automatically on your smart mobile device
Employs launch monitor which is 3D Doppler radar-based
Specification:
Brand

FlightScope

Weight

8 ounces
Data capture and analysis based on your personal experiences
All data displayed on a single screen for easy view
Keeps you in charge of yourself
Use is limited to smart devices
Many features inoperable in the absence of WiFi
Does not connect to a remote control
The Arcos Golf Caddie Sensor is an all-round ground-breaking tracking system that has won three straight awards from golf Digest Editor's choice as the best game analyzer. It combines a wide array of modern technology with what is known in the circles as the proprietary tour analytics platform to achieve better performance and also make quicker and smarter on-course decisions. The Arcos Caddie allows you play golf smarter and shoot lower with the help of 14 ultralight Arcos smart sensors that can be mounted on any set of clubs in a matter of minutes without the use of any sophisticated or special tool.
What's more, with the Arco Caddie, you can learn exactly which club to use at every instance and spot your strengths and weaknesses and also comes with an in-built battery which is made to last for up to five years with a full two-year guarantee. Furthermore, these sensors pair with the Caddie smartphone app which comes with it, free of charge at the Apple Store or Google Play Store. With this device, you will know your exact position and your distance from any point on the course and the sensors are compatible with iPhone 5S and higher and other chosen Android devices that run marshmallow and above, as well as those that have a Gyroscope and accelerometer. What's more, it does not need tagging, tapping or other interruptive activities to your play. For more useful golf accessories, check out our guide to the best GPS golf watches.
Key Features:
Provides the exact distance to any point on the course
Gives personalized club recommendations and strategies based on your data generated
Fully automatic and does not interfere with or distract your game
Runs on permanent battery designed to go a full 5-year haul
Specification:
Brand

Arccos Golf

Model

60010

Weight

13 ounces
Smart sensors easily mountable on any club set
Ability to establish your strengths and weaknesses for recommendations
Five years of battery life
Battery not removable
Incompatible with lower versions of iPhone I5
Cannot run on lower versions of marshmallow
VOICE CADDIE SC 200 Portable Golf Launch Monitor with Audible Output




The VOICE CADDIE SC 200 Portable Golf Launch Monitor with Audible Output practically provides three basic and distinct modes to let your play of golf stay stimulating and exciting so you can get the very best out of the practice. The practice mode shows such characteristics as your swing speed, shot distance, smash factor, and ball speed together with the time played and shot count. What's more, it gives you information on your swing automatically and shows the information till the next shot.
Additionally, the 'target mode' lets you pre-load a preferred distance target that you aspire to reach and test how consistent you will be. All you need to do is tell the device the distance you would like to hit as well as the nature of the club. It then generates your score out of ten, once you make a hit and it also lets you know how close you are to the target chosen together with other vital data to go with it. Finally, the 'random' is the third mode and this sets a distance target at random to test how accurate you can be. It then scores you out of ten and gives you yet another target for you to improve your game. For more cool devices like this, check out our selection of the best golf range finders.
Key Features:
Keeps track of all your statistics for every club
Talks to you using distance voice output with using Doppler radar sensor
Features barometric pressure calibration module
Comes with Portable lightweight pocket fitting remote control
Specification:
Brand

Voice Caddie

Model

SC200 SwingCaddiePortableLaunchMonitor

Weight

8 ounces
Score generation after every hit
Ability to tests your consistency
Marks your performance out of ten
Cannot predict score without your input data
Is not voice-enabled
Only work with smart devices
Blast Motion Golf Swing Trainer

The Blast Motion Golf Swing Trainer gives an analysis of your swing by means of a precision motion sensor that easily attaches perfectly to almost any regulation forgiving driver comfortably by means of blue tooth or WiFi with a smartphone or tablet; so, you do not need to change your natural swing or putting stroke. Additionally, this system enables you to make more putts and achieve your dream and also captures your stroke metrics and gives you tough exercises to improve your timing.
All these activities are recorded to enable you to identify your actions and clip your video and provide highlights and all associated statistics. After analyzing and computing all these valuable data, you can then share with your loved ones or other compatriots on social media at one go. It is ideal for professionals coaches and individual golfers of all ages, whether male or female.
Key Features:
Swing analyzer sensor to capture your stroke metrics
Gives golfers at all levels total swing and stroke solutions
Easily attaches to the end of any club
Offers precision metrics and key insight employed by the best golfers and trainers
Specification:
Brand

Blast Motion

Model

900-00036

Weight

3.52 ounces
Very social media friendly
Fast connection to social media networks
Utilizes rich experience data from pro golfers
Lower version smartphones cannot be connected
Can only work best when the updated app is used
Not customized to suit any particular gender
Rapsodo R-Motion Golf Simulator and Swing Analyzer
The Rapsodo R-Motion Golf Simulator and Swing Analyzer is a fantastic golf simulator that works perfectly in a living room. It provides you with a quick analysis of data on club speed, ball speed, smash factor, distance as well as the launch angle. It also provides all the important and useful stuff you need to know to become a better golfer or graduate you into a pro and offers a platform by which such parameters as hooks, pushes, slices, pulls, draws, and fades are all taken into consideration. This product has won the prestigious Golf Club with a pristine user interface, and so you will get an astonishingly precise data on both ball and club as a result of this unique user interface.
Furthermore, this simulator and swing analyzer offers the ability to obtain instant feedback on all touchpoints related to club and ball to let you lower your handicaps by every single shot you take. And as you make use of the R-Motion and the Golf Club simulator, you are in a position to keep your game in tune even in the months that you face your worse performances. This allows you to step back onto the field after the season with confidence and vigor to bounce back once again. All you need is to attach the tracker onto your club, address your ball and take a break to enable the tracker to synchronize the system. Then, make a swing to get all the data and statistics you need to keep track of activities and improve on your performance. In order to get the best out of this amazing device, you need windows 7 (32 bit or 64 bit), Intel Core processor of i5 or its equivalent and a 4GB RAM Graphics as well as broadband internet.
Key Features:
Precision data generation
R-Motion Golf simulation
Compatible with PC and smartphone
Capable of running multi-player mode
Specification:
Brand

Rapsodo

Model

RM03A

Weight

1 pound
Works perfectly in your living room
Generates precise and astonishing data
Simulates what pertains in the field
Cannot operate on lower versions of windows 7
Needs only intel i5 core processor or equivalent to function
Broadband internet is required
Zepp Golf 2 3D Swing Analyzer

The Zepp Golf 2 3D Swing Analyzer is a unique blockbuster product made in the USA which promises to be your best bet when it comes to equipment to assess your game level, gauge your performance and providing vital information to lift up your game to heights you never thought possible. This equipment belongs to the next generation of golf gears to be adopted by coaches, trainers, managers, and professionals to track performance, recognize areas of potential and overcome challenges. It also notes, captures and records the most important aspects of your swing to identify your strengths and weaknesses.
You will soon realize what you had been doing wrong all this while and measures you need to take to correct yourself and come back in full swing. It further makes information available as to how to take advantage of your strengths and work on your weaknesses to unleash the huge potential that is in your game and also provides a personalized and customized training regime whilst giving a high definition 360-degree replay as well as reviews of your activities. Also included is a long-life battery that will last you up to eight hours with a 1.5-hour full charge. Overall, this product is lightweight at 4.8 ounces and fits easily into your pocket. It has all the latest smart technology packed into it was made to last. It would also make a remarkable golf gift for any enthusiast in your life.
Key Features:
Quality construct from the USA
3D swing analysis capability
Long-lasting battery
Compares your performance directly with pros
Specification:
Brand

Zepp

Model

ZA2G1NE

Weight

0.16 ounces
Tracks and replays swing in 360 degrees
Gives instant feedback
Provides HD 3D videos of best tour pros
No instruction of attachment on gloves provided
Not really customized for the left-hander
One size fits all design
Zepp Golf 3D Swing Analyzer




With the Zepp Golf 3D Swing Analyzer, you can now directly compare your performance directly with the PGA and the LPGA professionals without going through any intermediaries. Even without the engagement of a coach or trainer, it gives the essential data to track, analyze, compare and improve upon every swing or shot and provides you with valuable instructions, guidelines, and information to rise to the top fast. It features tips and drills designed by the best golfers ever and enables you practice with purpose by setting goals with the help of the instant swing data. You can track all parameters including clubhead swing, swing plane, hand path, tempo, backswing position, and hip rotation.
With this device, you are in a position to share information and communicate all data to your smart devices such as android phones, tablets and iOS devices at the end of each swing. It is as essential for the amateur as it is handy for the pro and allows you to understand the whole swing concept whilst giving the know-how to be the best you can be. It is sturdy, durable and attractive to go along with. What's more, the Zepp sensor is also compatible with Zepp Baseball and Zepp tennis. However, note that the bat and racket mounts are required in their respective situations). Be sure to always have it in your golf bag.
Key Features:
Allows for replay and review of swing in 360-degree angle mode
Tracks swing plane, hip rotation, and other vital stats
Analyzes swing with 3D HD video
Comes with Zepp sensor, glove mount
Specification:
Brand

Zepp

Model

ZA1G2NA

Weight

0.32 ounces
Instant analysis and evaluation
Serves as a smart coach
Inclusive USB charger system
Not designed for gloveless games
Does not pair through normal blue tooth system
Does not easily connect to Pixel 2
Game Golf Digital Shot Tracking System

The Game Golf Digital Shot Tracking System is made by Active Mind Technology right in the USA. It is the first automatic shot tracking system to appear on the world's stage and the device takes over all your vital data collection and analysis jobs enabling you to concentrate on every single swing or shot. It does not matter whether you are on track to break 80 or just focused on your game, taking one game at a time, the Game Golf platform has provisions for all, so as to enable you to reach the next target. The accuracy of this ground-breaking device is unparallel, giving you the additional capability of choosing among over 32,000 courses worldwide. You can benchmark your game data with others within various scoring categories to see how well you fare.
All products from Active Mind Technology are made to undergo strict testing and quality control regimes to ensure you get a product that is not only functional and sleek but will perform highly at any level for a lifetime. The system also employs club performance data to identify how far you actually hit your clubs and eliminate the gaps in distances from one club to the other. Take a vivid watch of your dispersion and tendencies, according to club and distance, off the tee and on approach and link up all these data to your social media networks as well as your family members and close associates who are keenly watching your progress and achievement from a close distance. Furthermore, this product comes in its amazing velvety red and black color combination that will be the toast of royals. Our guide to the best golf trolleys features more useful products for golfers, so check them out.
Key Features:
Enables you to see your statistics
Keeps track of your distances
Gives the ability to share information with friends and relatives
Allows you to compare swings with the pros
Specification:
Brand

Game Golf

Model

AMTGG1R

Weight

3.2 ounces
Offers a very high degree of accuracy of information
Gives 32,000 courses to choose from
Posted rounds can be shared with loved ones
No guarantee to functionality if device undergoes repeated drops
No absolute protection from water or moisture.
Sign Up Now
GET THE VERY BEST OF GEARHUNGRY STRAIGHT TO YOUR INBOX