Good Vibes: The Best Percussion Massagers of 2022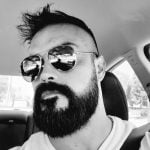 This product guide was written by Billy Brown
Last Updated
June 21, 2021
Billy Brown
Billy Brown has a problem sitting still. His constant search for the next challenge has him doing everything from running ultramarathons and climbing 14er's to gaining 40 pounds to compete in powerlifting, breaking several state records and growing a killer beard in the process. With over a decade of writing under his belt, his work, covering action sports, gear, and beer, can be found in a variety of publications. He lives with his wife and their two cats in Sacramento, California.
GearHungry may earn a small commission from affiliate links in this article.
Learn more
Back in the day, when you were sore from a workout, you had three choices: power through the pain, schedule a massage, or stretch like crazy and wait to work out until the pain subsided. Now, there are tons of ways for you to speed up your recovery without anyone else's help. These options can range from low-tech lacrosse balls and foam rollers to tech-filled STEM devices. One of the most popular methods, however, is the percussion massager. Often shaped like guns with a massaging tip, percussion massagers use vibration to increase blood flow to an area.
Percussion massage delivers well-known benefits like pain relief and increased mobility, as well as relief of stiff joints. Since their explosion in popularity, the amount of percussion massagers on the market has become overwhelming. There are plenty to choose from, but not all massagers are the same.
We searched out the best percussion massagers we could find, checking features, prices, and user reviews to find the best available entries. We also called in some of the top contenders, put ourselves through some rough workouts, and tested them out firsthand. You can read the results of our research below.
Take a look at our picks for the best percussion massagers and find the one that's best for you.
The Best Percussion Massager Review
Triggerpoint Impact Percussion Massager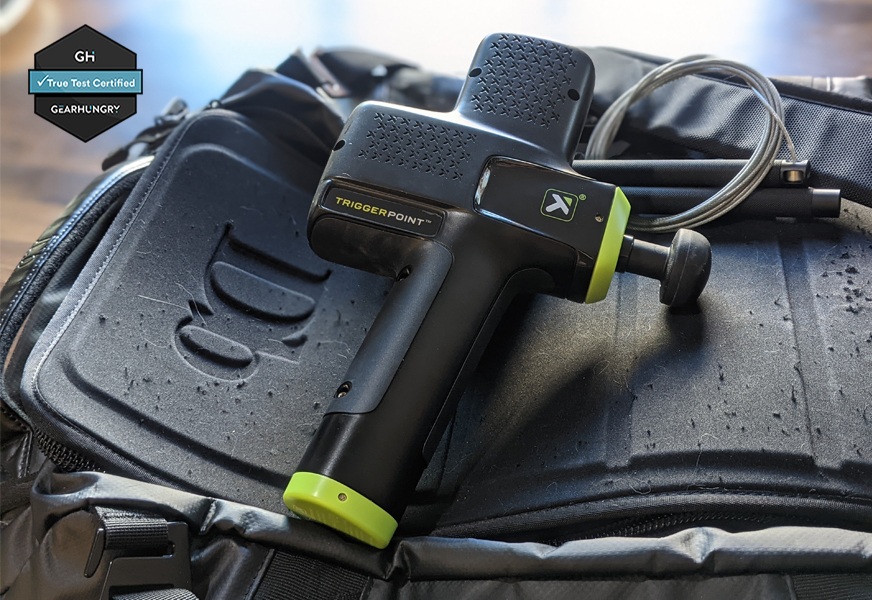 For a lot of people, recovering from a workout should be relaxing. But it's hard to relax when you have the aural equivalent of a power saw right next to your ear. Which is why we're such big fans of Triggerpoint's Impact percussion massager. Triggerpoint is already well known for its recovery devices. The Impact is its first foray into the percussion massager market, and it's a strong entry.
It comes with three speeds, with the highest at 3,300 ppm and a unique top-weighted design. But what really makes the Impact stand out is how quiet it is. The lowest setting is powerful enough to help ease soreness, but it's exceptionally quiet. I've been using the Netflix test: if I can watch Netflix without subtitles while using the massager, it passes the test. And the Impact is one of the few that passes muster here. Predictably, the higher settings are louder, but even at the highest setting, it's still on the lower end of the noise spectrum.
Between an extremely quiet motor, high ppm, and great price point, Triggerpoint is off to an excellent start with the Impact.  It only comes with one head attachment and no carrying case, so if multiple heads are a deal-breaker, you'll want to look somewhere else. If that's not an issue, though, this muscle recovery tool is a great buy. Read the in-depth review here.
Key Features:
Top-weighted design
Quiet brushless motor
Battery level indicator
2 hours of use per charge
Specification:
Brand

Triggerpoint

Model

Impact

Weight

2 lbs., 6 oz
High percussions per minute
Four different settings
Quiet motor
Price
Only one head attachment
No carrying case
Theragun G4 PRO Percussion Massager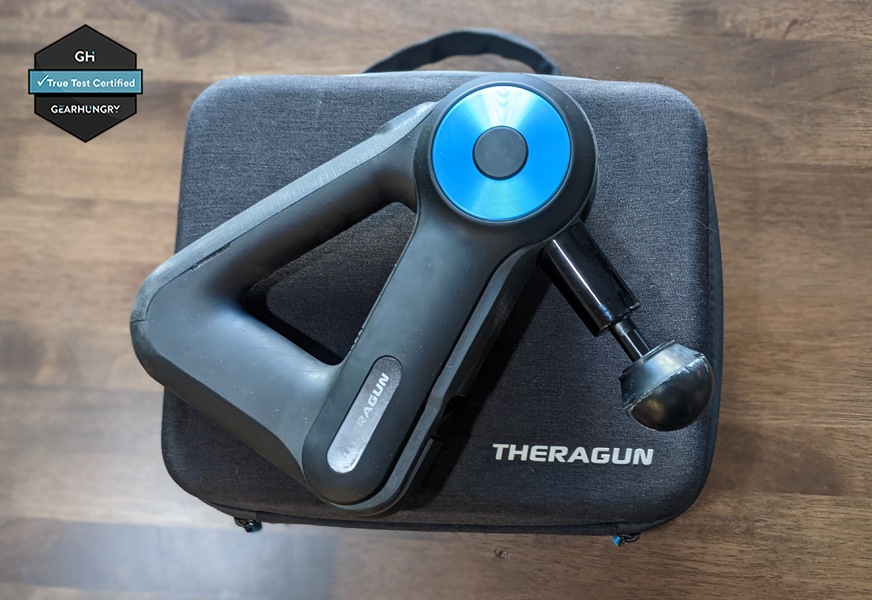 Theragun was one of the first companies to make percussion massagers for consumer use, so it's had plenty of time to fine-tune its design. The newest iteration is the fourth-generation Theragun G4 PRO. The unit sports a QX150 brushless motor that packs up to 60 pounds of force and is quieter than other massagers with similar power.
The PRO comes with a variety of options, from the rotating arm to the ergonomic multigrip (which gives it more of a laser blaster look than the usual gun vibe). The speed ranges between 1,750 and 2,400 percussions per minute (ppm). All of this means you can hit up just about any part of your body with ease. In addition, the package comes with seven head attachments, a sturdy carrying case, and two rechargeable batteries. Each battery provides about 2.5 hours of run time.
We've been testing this for about six months, and it definitely packs a punch. The rotating head does make it easy to hit every part of your body, even the notoriously hard-to-reach scapular region. The durability is without a doubt as well. It's been the massager of choice at my gym, easily putting in hundreds of hours of work on dozens of athletes. And it's still as tight and solid as when it came out of the box.
The only issue we've found is that while quieter than other high-powered massagers, it's still on the loud side. You'll definitely want to put subtitles on. Read the in-depth review here.
Key Features:
Bluetooth-enabled
Ergonomic multi-grip
Customizable speed range
Includes two batteries
300 minutes of continuous battery life (150 per battery)
Specification:
Brand

Theragun

Model

G4 PRO

Weight

2 lbs., 14 oz
Deep tissue massage
Varying head angles
Bluetooth connectivity
Clear LED display
Vybe Percussion Massage Gun Pro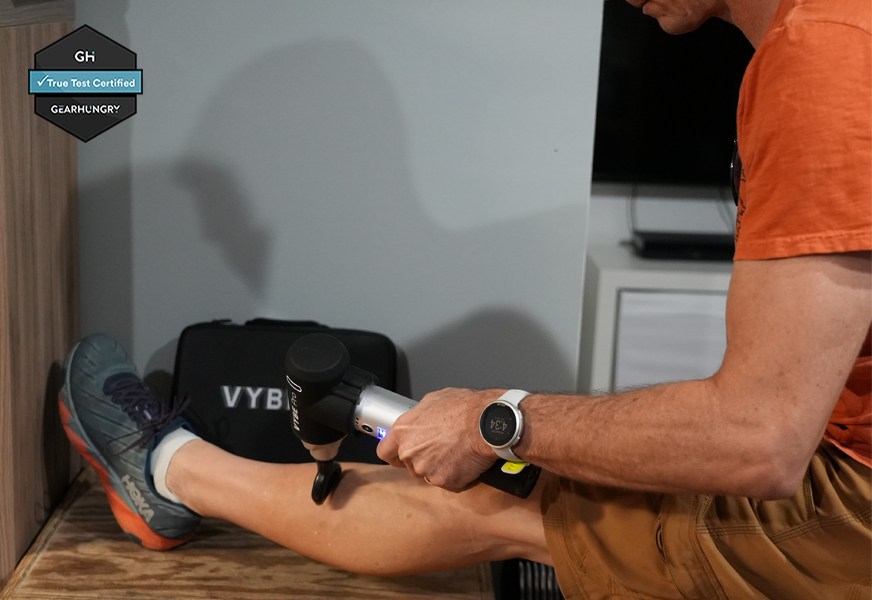 If you're looking to get the most gun for the lowest price possible, check out Vybe's Percussion Massage Gun Pro. This beast can apply over 30 pounds of pressure for deep tissue massage. And with nine speed options, users can crank the percussion up to 3,400 ppm. The Vybe can also go down to 1,800 ppm for a less intense massage. Besides the power, the variety of head attachments makes the Vybe stand out. With eight different options, you'll be free to pick the attachment that'll be perfect for whatever ails you.
The Vybe massage tool is no lightweight – at 4.5 pounds, this thing is a heavyweight. That heft might make it difficult to massage yourself for 10-15 minutes at a time, but it does carry the benefits of power and variety. If you want a good amount of power without taking a bite out of your bank account, the Vybe Percussion Massage Gun Pro is a solid choice.
Key Features:
Eight head attachments
Nine different speeds
Quiet motor
30+ pounds of pressure
Specification:
Brand

Triggerpoint

Model

Impact

Weight

4 lbs., 8 oz
Addaday BioZoom Edge Percussion Massager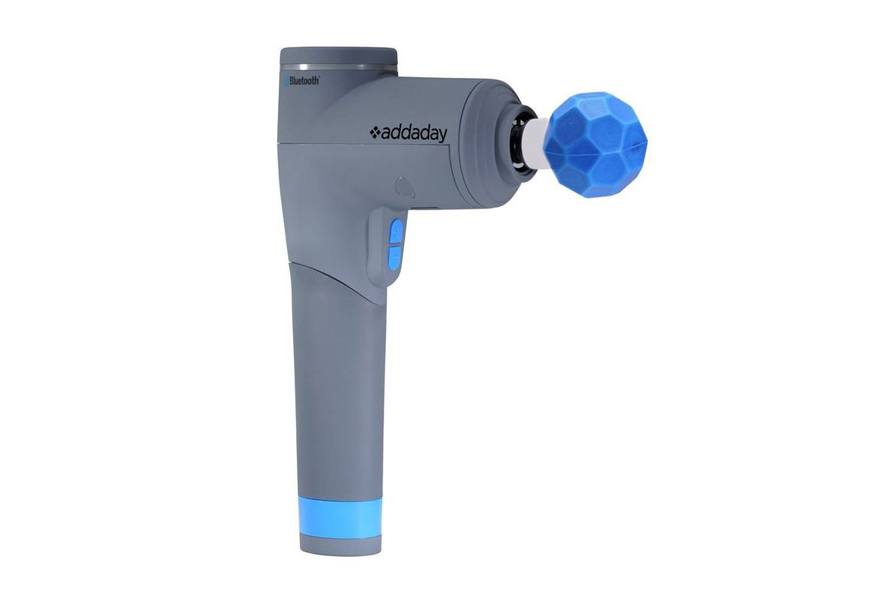 If a percussion massager isn't working effectively, the likeliest reason is that you're using it wrong. Addaday decided to address this by creating the BioZoom Edge, which connects to the Addaday app to create a personalized program specifically for you. After you download the app, enter your workout data (or upload it from a tracker) and whatever symptoms you have, you then select a routine. The app sends the routine to the BioZoom Edge and gives you a step-by-step guide for speeding up your recovery.
The massager has twenty different power levels, which lets you dial in the strength of your massage. The five different heads offer a range of pressure points (the smiley face one cracks me up), and the bright digital display clearly shows you pertinent details like battery life and power level. Smart details like swappable batteries and a rubberized texture all over for a good grip show the care that went into the design.
We've been testing the BioZoom Edge for months and have been loving the power and low noise output, but the app has been the shining star here. After a rough workout, the last thing I want to do is any more thinking, and that includes recovery. The simple app takes all the thought out of recovering with the BioZoom Edge. So, I can just sit back and know I'm doing the most to get back to the gym feeling refreshed and ready to go. If you like the sound of that, check out our choice of the best foot massagers on the market.
Key Features:
Bluetooth-enabled
Addaday app personalizes routines
Five interchangeable heads
Non-slip rubber grip
Two to four hours of use, depending on intensity
Specification:
Brand

Addaday

Model

BioZoom Edge

Weight

2 lbs., 3 oz
Excellent Bluetooth feature
Wide range of power options
Quiet
Clear Backlit digital display
Specialized charging cord
Power Plate Mini+ Percussion Massager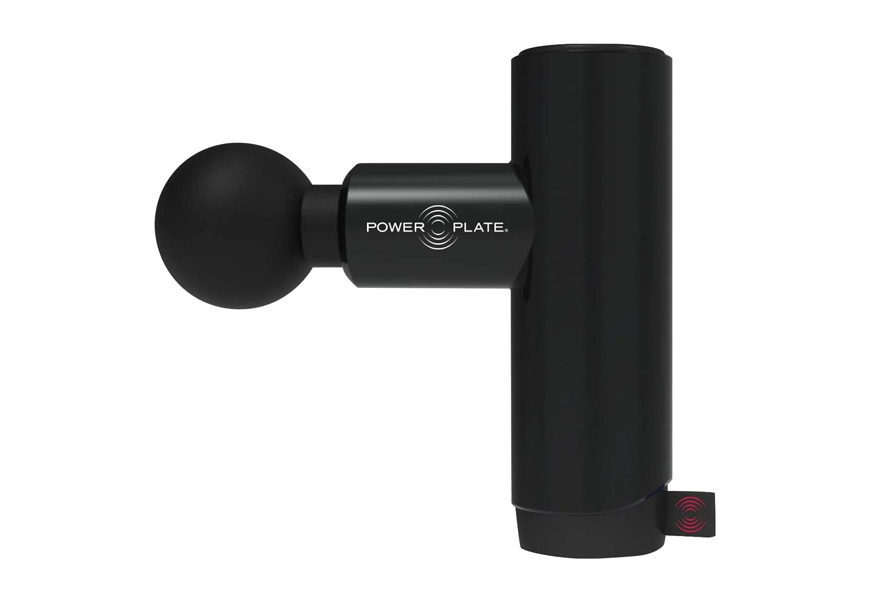 For traveling and out-of-town competitions, the Mini+ portable massager from Power Plate is a great option. This tiny massager is half the size and weight of Power Plate's Pulse massager, but it still packs a punch. The four power settings range from suitably low to baby extremely tender muscles, to a shockingly fast setting for deep digging. It comes with two attachments: a foam ball attachment and a hard plastic attachment that mimics a thumb. If you need more, it also works with the other attachments in the Power Plate line.
The Mini+ lives up to Power Plate's reputation as an extremely quiet massager, and the battery lasts a whopping five hours on a single charge. The rubberized grip lets you hang on to it with sweaty hands, and the carry bag lets you keep everything together while you travel.
During testing, the Mini+ was perfect to traveling. The svelte profile takes up almost zero space in a backpack, and the USB-C charging meant I didn't need to bring extra cables. And I was shocked at how powerful this massager was despite its small size. My teeth just about rattled when using the highest power level to massage my pecs after a big pushup day at the gym. The low noise output was a great perk as well, especially compared to full-size models. You can have a conversation without shouting while using it, which is something that other models definitely can't claim.
Key Features:
USB-C charging cord
Four power settings
LED battery level indicator
Non-slip rubber grip
Two to four hours of use, depending on the intensity
Specification:
Brand

Power Plate

Model

Mini+

Weight

1 lb
Incredibly quiet
Good power
Very portable
Lightweight
5 hour battery
Foam head attachment sticks to clothes
Myovolt Vibration Massager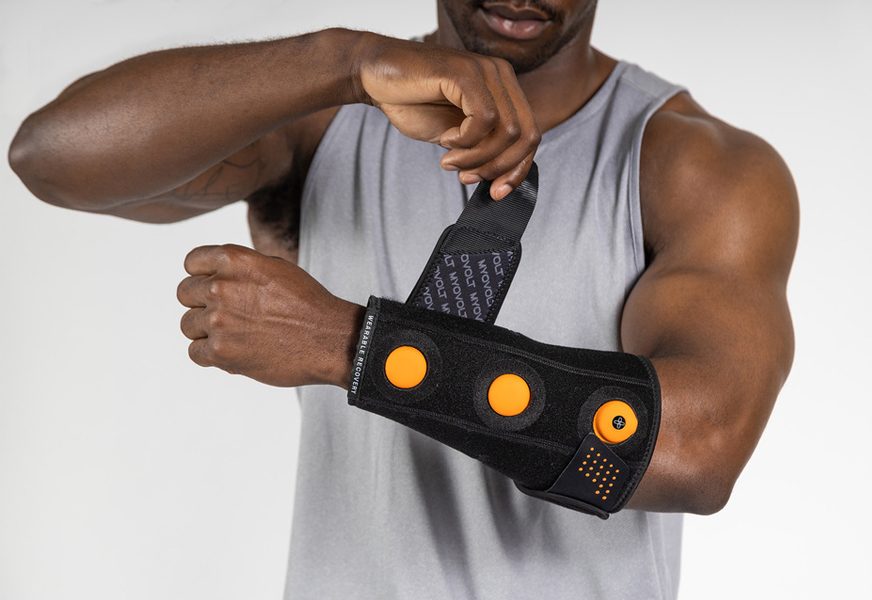 It's actually not a percussion massager since it uses vibration to massage muscles, but wearable tech brand Myovolt definitely deserves a mention. Initially designed to help Olympic athletes recover, Myovolt's wearable massagers take the form of wraps that secure the massager to specific parts of your body. Three different massage settings help you recover from your last workout or warm up for your next one.
Each version (Leg, Arm, Shoulder, and Back) is specialized to fit a specific body part, which does limit the application for each one. And at $150 per unit, getting a full-body massage won't be cheap. But if you are a specialized athlete, like, say, a runner, this could be just the thing for you.
As a recreational runner, my legs are usually fried, so I chose the Myovolt Leg for testing. The wrap fits like a traditional knee brace. A neoprene sleeve secures with hook and loop straps, with the four-point massage apparatus housed in the middle. It was surprisingly versatile, fitting over my quadriceps (barely), my knee, or my calves, supplying a gentle massaging vibration to wherever it was applied. While the quad and the knee felt good, my calves usually bear the brunt of my workouts, and using the Myovolt Leg was absolute bliss. The gentle vibration in wave mode was soothing and helped work the soreness out of my calves after a rough double-under workout. And the ability to use it hands-free is perfect for multitasking. In fact, I'm using it on my calf as I write this article. For more amazing devices for relaxing, check out our list of the top massage pillows everyone is raving about.
Key Features:
USB-C charging cord
Three settings: wave, pulse, continuous
Battery level indicator
Non-slip rubber grip
Specification:
Brand

Myovolt

Model

Leg

Weight

9 oz
Hands-free use
Three different settings
Very portable
Lightweight
Each massager is specific to a body part
How We Tested & Why You Can Trust Us
To give you an in-depth look at each percussion massager on this list, we researched the best products online, recalled what we liked about massagers that we've used in the past, and called in a few pieces for testing that were new to us. We spent time with each massager to test power, noise level, and ease of use, among other things. We rounded out our first-person impressions with user reviews online to gather a comprehensive view.
Who This Is For
This article is intended for people who are looking to find percussion massagers for muscle and joint recovery, pain relief, and preparing to work out. The massagers that we researched are intended to work with both elite and casual athletes. They're built to help prepare you for a workout and to help you recover afterward.
How We Picked
We tried to find massagers that would appeal to all kinds of users in a wide range of applications. We designed the guide for users with differing priorities, as well as different budgets. We looked at power, noise output, portability, and price, among a few other factors. We categorized them according to what priorities readers may be looking for in a good percussion massager.
Features to Look for in a Percussion Massager
Power - If you can't feel a percussion massager, the odds are that it isn't doing much. A more powerful motor means a stronger massage, which is great for recovery. Look for a massage gun with a heavy-duty brushless motor with the ability to throw down at least 20+ pounds of pressure. These motors provide enough force to create a deep tissue massaging effect.
Speed - A range of speeds is ideal in a percussion massager, as you'll need different speeds for different uses. Lower speeds provide a more low-key, relaxing massage, while the higher speeds will get deeper into the tissue and break up knots in the muscle. Look for a massage gun with a lower speed around 1,600 percussions per minute and a higher speed somewhere in the mid 3,000's.
Quality - The sheer volume of vibrations that percussion massagers deliver puts a lot of stress on the machine. A good, durable build is key. We've seen countless user reviews of cheaper percussion massagers that show the massagers shaking loose over time. Check user reviews online to see if there are any negative reviews regarding durability before you buy one.
Noise - How much sound a percussion massager puts out can be a huge issue. Many of the earlier iterations were so loud that you had to shout to hold a conversation while you used one. For some models, this is still true. You'll use a loud massager less; nobody wants to hear that irritating whine for 15-20 minutes on end. Luckily, there are quite a few options out there that are much quieter than the first versions. If you're considering a specific model, check decibel levels (if listed) and user reviews online to see how loud it is.
Attachments - Most will have four or five attachment heads of varying shapes and sizes. At the bare minimum, you should have at least a ball attachment for a gentler massage and a hard thumb attachment to really dig deep. But the more you have, the more options you get.
Battery Life - Most massage sessions last between 10-20 minutes, so look for a charger with 2-3 hours of battery life. That will get you through a few days before you need to charge it again. If you travel a lot or you share your massager with other people, it could pay to find a percussion massager with a battery you can swap out. There are several models with replaceable lithium-ion batteries, which are useful because you can charge one battery while using the other.
Portability - If you travel a lot, look for a smaller percussion massager. Models with "mini" in the name are usually smaller and more portable than the competition. But even if you don't travel much, the weight of a percussion massager is worth consideration. Since you'll have to be holding the thing for 10-15 minutes straight, you probably don't want one that weighs a ton. I mean, if you need to use your massager to help your arm recover from holding up the massager, it kind of defeats the point.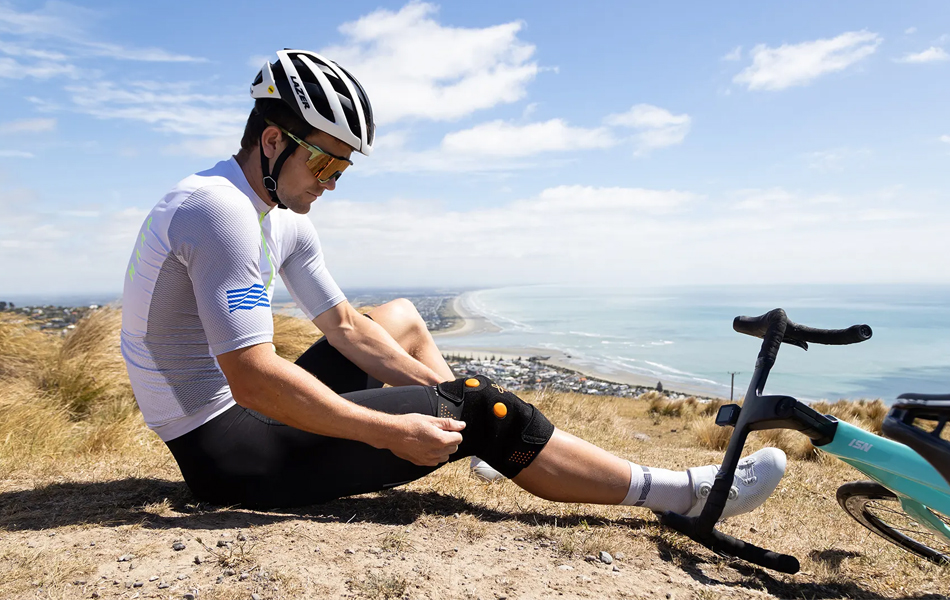 Percussion Massager FAQ
Q: What does a percussion massager do?
A: A percussion massager provides rapid bursts of pressure into a muscle, which increases blood flow to the area. That elevated blood flow can help reduce inflammation and break up muscle knots. Additionally, increased blood flow loosens up muscles and connective tissue. Athletes also use percussion massagers to warm up muscles before workouts.
Q: What is the most powerful percussion massager?
A: The Theragun G4 Pro puts out a whopping 60 pounds of force, so if you're looking to get deep into muscle tissue, that's the way to go. That said, it's not a quiet machine, so be ready to turn on the subtitles if you want to Netflix and massage.
Q: How often should you use a percussion massager?
A: Used in short bursts (10-20 minutes is ideal), it's generally recommended that you use percussion massagers when needed two to three times per day.
Q: Are percussion massagers safe?
A: If used properly, yes. Don't use the percussion massager on your face or neck. Or your groin, unless you're into that kind of "stimulation". Read and follow the directions that come with the massager, and do not use it for longer than advised.
Q: Why do muscle knots feel crunchy?
A: Those crunchy muscle knots occur when layers of muscles adhere to surrounding structures, which creates a crunch or lump knot that can cause some serious discomfort.
Q: Can massage guns cause blood clots?
A: Percussion massage can dislodge a blood clot, which is another problem. The loose clot can make its way to your lungs and get stuck, causing a pulmonary embolism, which can be debilitating or fatal. If you have an issue with blood clots, consult a doctor before using a percussion massager. 
Sources:
Should You Reach for a Handheld Massage Gun? – Health Cleveland Clinic
Percussive Massage – Fortitude Sports Therapy
Sign Up Now
GET THE VERY BEST OF GEARHUNGRY STRAIGHT TO YOUR INBOX