Best Back Braces For Men In 2021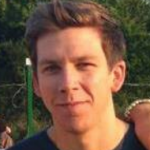 This product guide was written by Jordan Carter
Published
February 15, 2019
Support us! GearHungry may earn a small commission from affiliate links in this article.
Learn more
If you wake up every morning in an indescribable amount of pain, if you can't seem to stand straight no matter how hard you try, or if you suffer from one of the many spine conditions with no solution in sight, it may be time to look into the best back brace for men. These are an excellent way to get back to living a comfortable and pain-free life without resorting to surgery, which is often not something we can afford. Today, we've picked out the very best options for you to help transform your life and make standing, walking, and moving as easy as it should be.
The Best Back Brace
Back Brace Buying Guide And FAQ
Features To Look For In Back Braces
When looking for the best back brace, it's important to consider both the straps and size, here's why.
Straps-If you've ever worn anything with straps - which we will assume you have at some point - you know how irritating they can be if they are too tight, too loose, and too abrasive. With your back brace, you need straps that will be comfortable enough for all day wear but still offer the necessary support without being too loose.
Straps are a way of providing more consistent support and are ideal for those who want to improve their posture or relieve stress following spinal injuries or conditions. That being said, straps are not always necessary depending on what you need. If you're looking for lower back support for lifting and similar activities, then you may not need to find a back brace with straps, as a simple corset design will be enough.
Size-Much like finding effective straps, it's crucial you find a back brace in the correct size. Brands offer a different range of sizes, with some merely selling Small to Large, while others are more comprehensive and will cover everything from Extra, Extra Small to Extra Extra Large (and sometimes beyond).
Each back brace brand offers a detailed and thorough guide to finding the right sized back brace for you. Purchasing the correct size will make your recovery and experience much more effective, without struggling with a brace that is too tight or too loose. If you ever want to overcome your lower back pain, the best place to start is by purchasing the right size.
Typically, each size back brace covers a range of size, so while it may not fit when you first put it on, you can easily adjust it with the straps that are provided. These allow you to tighten or loosen the brace until you find the perfect, comfortable size that won't interfere in your day-to-day activities.

Types of Back Braces
Depending on what you need, you may encounter different types of back braces when searching for the ideal option to fix whatever issues you may have.
Corset Brace-Just like a regular corset worn by French noblewomen in the 16th century, a corset brace fits around your waist. Unlike a French noblewoman of the 16th century, though, they don't crush your insides and give you the perfect hourglass figure which we're sure you didn't even want in the first place.
Corset braces are ideal for promoting good posture in the lower back area. Those who have undergone spinal fusion will also use this brace to restrict movement and prevent jarring and unwanted twisting.
Rigid Brace-A secure and tough option, the rigid brace is excellent for offering better stability and provides better support than a corset brace does as it restricts movement even further. You'll often see people recovering from back surgery wearing these, and they help to retrain muscles to help you stand straight.
These braces are not comfortable and are often heavy and cumbersome. It's not advised you use them for sport and everyday wear unless it's recommended by a doctor to help you recover from injury and surgery.
Occupational Brace-As the name suggests, the occupational brace is for people who require extra support when doing heavy lifting or engaging in intense, high pressure activities. Those who work in construction, and transportation will often wear these braces underneath their uniforms to provide better support and prevent injuring themselves.
Sacroiliac Brace-The sacroiliac brace is for use around the sacroiliac joint which you'll find in the hip area. This brace also improves posture while also reducing pain that could come from poor posture or from staying in one place too long. If you have a history of back issues around this area, a sacroiliac brace could help you get better.
Back Brace FAQ
Q: Do back braces really help?
A: As long as you use your back brace correctly, they can help you. However, the effectiveness of the brace will depend on why you need it. If you want to retrain your muscles to improve your posture, then you should invest in a brace designed to do that, otherwise you won't see the results you desire.
Q: Is wearing a back brace bad for your back?
A: No, a back brace is not bad for your back, but only if you use it correctly. This means you should buy one that is the right size for you while also adjusting the straps to suit your form. Doing this will ensure your back brace does exactly what it's intended to do and will help prevent aches and pains while also improving posture and increasing stability.
As long as you remain active and only use the back brace when you need it, such as during exercise and during labor-intense activities, your back brace will not be bad for your back.

Q: Are back braces good for herniated discs?
A: They are indeed! Back braces are good for herniated discs in that they can both prevent one from occurring and also supporting the lower back after suffering from a herniated disc. They do this by providing compression and stability and ease the pressure from the problem area.
If you've already suffered a herniated disc, they can also help increase recovery time, and are arguably a more effective and enjoyable method to explore as opposed to lying in bed all day waiting for your back to heal itself. While you should still take it easy after a herniated disc, you can still keep your independence, as it gives you the support needed to move around with moderate freedom.
Q: Is it bad to wear a back brace all day?
Some people believe wearing a back brace all day can be bad for your back as it places too much reliance on the brace itself and forces the muscles to neglect their duties. This isn't always true though. While it's not advised to wear your back brace every hour of every day - except in rare circumstances where this has been prescribed by a medical professional - you shouldn't encounter too many problems from wearing a back brace for long periods.
A: You shouldn't wear your back brace sleeping, as this will reduce its effectiveness during the day as your body will become accustomed to it, and it won't have the same results when you eventually take it off.
Q: Does a back brace help with posture?
A: The back brace is designed to improve alignment between your spine and shoulders, and because of this, it helps with posture. If you - like so many others - have developed and unattractive and potentially painful slouching problem, you can use a back brace to retrain your muscles into a more natural position.
They relieve the pressure on your back and help with stability, ensuring you stand up straight and to attention. Through this, you will also experience a lessening in back pain, and different back braces can target different areas where posture is a problem, giving you a straight back and a more attractive and confident look.
Sources