Best Back Braces For Men In 2022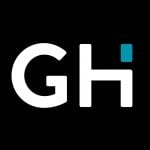 This product guide was written by GearHungry Staff
Last Updated
February 15, 2019
GearHungry Staff
GearHungry Staff posts are a compilation of work by various members of our editorial team. We update old articles regularly to provide you the most current information. You can learn more about our staff
here
.
GearHungry may earn a small commission from affiliate links in this article.
Learn more
If you wake up every morning in an indescribable amount of pain, if you can't seem to stand straight no matter how hard you try, or if you suffer from one of the many spine conditions with no solution in sight, it may be time to look into the best back brace for men. These are an excellent way to get back to living a comfortable and pain-free life without resorting to surgery, which is often not something we can afford. Today, we've picked out the very best options for you to help transform your life and make standing, walking, and moving as easy as it should be.
The Best Back Brace
BraceUP Stabilizing Lumbar Lower Back Brace
The BraceUP Stabilizing Lumbar Lower Back Brace comes at a great price and provides a range of great, useful, and satisfying features to make it arguably the absolute best back brace for men on the market. It works excellent for short bursts of activity such as a quick workout, but is also effective on for longer ventures like driving or working on your feet.
It helps to maintain your posture and correct any slouching that may have crept up on you without realizing. This can be a challenge to rectify, but with this back brace, you won't need to think about it, as it does all the hard work for you.
For those with spinal conditions, this is also a superb solution for easing pain and making everyday much easier. It's easy to adjust for a variety of sizes and the mesh side panels help ensure comfort if whether you're sitting, standing, or walking at any time of year. This makes a great gift for coworkers that sit all day in front of their computer.
Key Features:
Offers full range of movement with comfortable support
Dual adjustment straps for customized compression
Mesh panels release excess heat and moisture
Lightweight and durable design
Specification:
Brand

BraceUP

Model

B601

Weight

7.2 ounces
Flexguard Support Back Brace Posture Corrector
A back brace that will cover your whole back, the Flexguard Support Back Brace Posture Corrector trains muscles and your spine to shift back from the damage your teenage self did to your back and get you standing back how you should.
Through this, it eliminates back pain, but also helps to contribute to increased energy while reducing lethargy to ensure you can do everything you've struggled to do before you realized back braces were a thing. It supports you with a strong, comfortable design, which guarantees excellent results and brings you a transformation that even the most cynical wearer will appreciate.
The cumberbund-style torso band isn't restrictive and allows you to complete your gym session without struggling for movement. Despite some sizing issues, it still seems consistent enough to fit most, but it might be a good idea for you to give yourself a good, accurate measure before purchasing so you can the full effects. Make sure you also check our guide to the best foam rollers for more great items like this.
Key Features:
Trains muscles and spine to return to natural alignment
Reduces back pain and eliminates lethargy and similar problems
Strong but comfortable design for excellent results
Improves lung capacity, focus, and physical performance
Specification:
Brand

Flexguard Support

Model

V097

Weight

11.2 ounces
Our favorite part of the NeoTech Care Back Brace is the fully adjustable design, which ensures a versatile and inclusive design enough to fit everybody and offer excellent results. The straps allow 'snugging' of the belt which makes it tight enough to offer sufficient support, but isn't too tight that it causes discomfort and distraction.
The wide back panels ensures broad coverage while the fine stitching combines with hooks and loops to ensure durability for frequent wear. It stops those awkward twisting pains that occur when overexerting yourself and is excellent for offering additional support during sport or manual work without interfering with movement.
If you suffer from some of the more extreme back conditions (like sciatica, among others), this brace is a godsend for easing almost constant pain and helping you get back to what feels like an ordinary life. It makes sitting a breeze; it makes walking as simple as it should be, making it unlikely you'll want to take it off. If you are a driver, you will also love some of these top lumbar support for cars, so check them out.
Key Features:
Fully adjustable design with breathable elastic side panels
Wide back support provides more coverage
Finely stitched along edges with hooks and loops for durability
Reduces unwanted twisting movements and is ideal for sport or manual work
Specification:
Brand

NeoTech Care

Model

H&PC-01031

Weight

7 ounces
Ergodyne ProFlex Economy Elastic Back Support
If you're looking the get the best value for the best back brace for men, the Ergodyne ProFlex Economy Elastic Back Support is a great budget option that still offers what you need from a support system. It's adjustable and comes with detachable suspenders to offer a versatile experience for a variety of purposes.
It fits snugly around the waist without cutting off circulation and maintaining comfort throughout, which is achieved limiting the range of motion to relieve pressure and prevent injuries, but also isn't too restrictive to still provide a wide range of movement so you can go about your day as normal. The stay is crafted from non-conductive polypropylene (what's that?) and rubber track webbing to provide firm and supportive wear.
The stretchable bias and zig-zag stitching ensures durability and offers something a little different from other designs. While it's probably not ideal for more serious conditions, if you need something cheap and simple to fix your posture or help you recover from an awkward sleeping position (we've all been there), this is a fantastic option for getting you back on your feet and staying there. If you need pain relief for your knees, check out our guide to the best knee sleeves.
Key Features:
Non-conductive polypropylene stays and rubber track webbing
Adjustable and detachable suspenders
Stretchable bias binding with zig-zag stitching
Limits range of motion to prevent injuries without feeling too restrictive
Specification:
Brand

Ergodyne

Model

1650

Weight

14.4 ounces
Trademark Supplies Back Brace Lumbar Support
This Trademark Supplies Back Brace Lumbar Support is a heavy-duty option that's as easy to use as it is durable. It is wide and lengthy so straightforward wear, with the velcro loops making it simple to apply, adjust, and remove. The back panel is also constructed with breathable spandex that has rubber-stitched support that is crucial for preventing riding and rolling, ensuring all-day comfort and support.
The removable knit suspenders provide versatility and makes it ideal for a variety of different needs, from sporting support to posture correction along back pain prevention to keep you active, even when you feel the sting of age catching up to you. This also stops pressure around the groin area, which is always excellent news.
There's also improved aeration ability, which prevents heat from building up around the brace for further comfort even with its snug fit. If you need proper support to get through the day, this is a great option for those looking for something that offers a little more than the budget option, but don't need something as advanced as the more expensive varieties. You may also be interested in some of the best muscle rubs from our list. Check them out.
Key Features:
Wide and lengthy for easy, straightforward wear
Back panel with breathable spandex and rubber-stitched support prevents riding and rolling
Removable knit suspenders help enhance comfort
Prevents chronic back pain and treats lumbar pain and other back issues
Specification:
Brand

Trademark Supplies

Model

B004O3I4QQ

Weight

9.6 ounces
King of Kings Lumbar Support Belt
The aptly named King of Kings Lumbar Support Belt is our premium pick for the top back braces around. It works to reduce muscle strain and soreness, using two nylon bars around the waist to provide excellent support and focuses on protecting L4, L5, and S1 vertebrae. These are found at the base of your spine and is one of the key causes of sciatica.
The pulley system is easy to use and simple to adjust to suit your needs, giving you the exact pressure and position to get the best results from your back brace. This also ensures natural movement and mobility but still provides the correct level of support without feeling restrictive.
There are detachable parts, it is machine washable (unlike other options), and breathable to keep you comfortable when wearing it all day. For even better results, you can wear it through the night so you can wake up feeling as great as you did when you went to bed, but don't make a habit of this as it can lead to issues later on. For spine conditions or just extra confidence at the gym or at work, this is an excellent option that is well worth the price and benefits. You can pack it in your laptop bag and have it handy at work.
Key Features:
Focuses on protecting L4, L5, and S1 vertebrae
Muscle strain and soreness relief with two nylon bars in the waist
Pulley system makes it easy to adjust to suit you
Designed to allow natural movement while still providing excellent support
Specification:
Brand

King of Kings

Model

B073G3GYDX

Weight

12 ounces
Back Brace Buying Guide And FAQ
Features To Look For In Back Braces
When looking for the best back brace, it's important to consider both the straps and size, here's why.
Straps-If you've ever worn anything with straps - which we will assume you have at some point - you know how irritating they can be if they are too tight, too loose, and too abrasive. With your back brace, you need straps that will be comfortable enough for all day wear but still offer the necessary support without being too loose.
Straps are a way of providing more consistent support and are ideal for those who want to improve their posture or relieve stress following spinal injuries or conditions. That being said, straps are not always necessary depending on what you need. If you're looking for lower back support for lifting and similar activities, then you may not need to find a back brace with straps, as a simple corset design will be enough.
Size-Much like finding effective straps, it's crucial you find a back brace in the correct size. Brands offer a different range of sizes, with some merely selling Small to Large, while others are more comprehensive and will cover everything from Extra, Extra Small to Extra Extra Large (and sometimes beyond).
Each back brace brand offers a detailed and thorough guide to finding the right sized back brace for you. Purchasing the correct size will make your recovery and experience much more effective, without struggling with a brace that is too tight or too loose. If you ever want to overcome your lower back pain, the best place to start is by purchasing the right size.
Typically, each size back brace covers a range of size, so while it may not fit when you first put it on, you can easily adjust it with the straps that are provided. These allow you to tighten or loosen the brace until you find the perfect, comfortable size that won't interfere in your day-to-day activities.
Types of Back Braces
Depending on what you need, you may encounter different types of back braces when searching for the ideal option to fix whatever issues you may have.
Corset Brace-Just like a regular corset worn by French noblewomen in the 16th century, a corset brace fits around your waist. Unlike a French noblewoman of the 16th century, though, they don't crush your insides and give you the perfect hourglass figure which we're sure you didn't even want in the first place.
Corset braces are ideal for promoting good posture in the lower back area. Those who have undergone spinal fusion will also use this brace to restrict movement and prevent jarring and unwanted twisting.
Rigid Brace-A secure and tough option, the rigid brace is excellent for offering better stability and provides better support than a corset brace does as it restricts movement even further. You'll often see people recovering from back surgery wearing these, and they help to retrain muscles to help you stand straight.
These braces are not comfortable and are often heavy and cumbersome. It's not advised you use them for sport and everyday wear unless it's recommended by a doctor to help you recover from injury and surgery.
Occupational Brace-As the name suggests, the occupational brace is for people who require extra support when doing heavy lifting or engaging in intense, high pressure activities. Those who work in construction, and transportation will often wear these braces underneath their uniforms to provide better support and prevent injuring themselves.
Sacroiliac Brace-The sacroiliac brace is for use around the sacroiliac joint which you'll find in the hip area. This brace also improves posture while also reducing pain that could come from poor posture or from staying in one place too long. If you have a history of back issues around this area, a sacroiliac brace could help you get better.
Back Brace FAQ
Q: Do back braces really help?
A: As long as you use your back brace correctly, they can help you. However, the effectiveness of the brace will depend on why you need it. If you want to retrain your muscles to improve your posture, then you should invest in a brace designed to do that, otherwise you won't see the results you desire.
Q: Is wearing a back brace bad for your back?
A: No, a back brace is not bad for your back, but only if you use it correctly. This means you should buy one that is the right size for you while also adjusting the straps to suit your form. Doing this will ensure your back brace does exactly what it's intended to do and will help prevent aches and pains while also improving posture and increasing stability.
As long as you remain active and only use the back brace when you need it, such as during exercise and during labor-intense activities, your back brace will not be bad for your back.
Q: Are back braces good for herniated discs?
A: They are indeed! Back braces are good for herniated discs in that they can both prevent one from occurring and also supporting the lower back after suffering from a herniated disc. They do this by providing compression and stability and ease the pressure from the problem area.
If you've already suffered a herniated disc, they can also help increase recovery time, and are arguably a more effective and enjoyable method to explore as opposed to lying in bed all day waiting for your back to heal itself. While you should still take it easy after a herniated disc, you can still keep your independence, as it gives you the support needed to move around with moderate freedom.
Q: Is it bad to wear a back brace all day?
Some people believe wearing a back brace all day can be bad for your back as it places too much reliance on the brace itself and forces the muscles to neglect their duties. This isn't always true though. While it's not advised to wear your back brace every hour of every day - except in rare circumstances where this has been prescribed by a medical professional - you shouldn't encounter too many problems from wearing a back brace for long periods.
A: You shouldn't wear your back brace sleeping, as this will reduce its effectiveness during the day as your body will become accustomed to it, and it won't have the same results when you eventually take it off.
Q: Does a back brace help with posture?
A: The back brace is designed to improve alignment between your spine and shoulders, and because of this, it helps with posture. If you - like so many others - have developed and unattractive and potentially painful slouching problem, you can use a back brace to retrain your muscles into a more natural position.
They relieve the pressure on your back and help with stability, ensuring you stand up straight and to attention. Through this, you will also experience a lessening in back pain, and different back braces can target different areas where posture is a problem, giving you a straight back and a more attractive and confident look.
Sources
Sign Up Now
GET THE VERY BEST OF GEARHUNGRY STRAIGHT TO YOUR INBOX