Best Gas Pressure Washers In 2022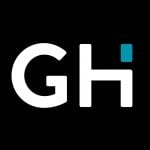 This product guide was written by GearHungry Staff
GearHungry Staff
GearHungry Staff posts are a compilation of work by various members of our editorial team. We update old articles regularly to provide you the most current information. You can learn more about our staff
here
.
GearHungry may earn a small commission from affiliate links in this article.
Learn more
Gas pressure washers can turn a significant cleaning project into a quick job if you buy the right one. These high-powered devices can make quick work of cleaning concrete, removing mud and grease from your car, or simply washing down the siding of your house. Traditionally a gas pressure washer was reserved for large industrial jobs, but the newest models are quiet, lightweight, and very portable.
With a wide range of gas pressure washers on the market, it's important to review all of the details when you are shopping. They all offer a wide variety of accessories and attachments, so think ahead about how you'll use it to ensure you buy the right one.
The Best Gas Pressure Washer
Simpson Cleaning MSH3125 MegaShot Gas Pressure Washer
Arguably the best gas pressure washer you will come across for your everyday needs, the Simpson Cleaning MSH3125 MegaShot Gas Pressure Washer has a lot of amazing features.
It uses a powerful Honda engine to provide superb performance. At the same time, the maintenance-free axial cam pump ensures consistent operation that keeps the fuel moving without the risk of clogging. It comes with a welded steel frame that is very durable, while the pneumatic wheels make it easily portable across a wide range of terrains. You can also enjoy the multiple nozzles that provide a broad range of degrees for getting into tricky places. These include 0, 15, 25, and 40-degree tips, plus a soap nozzle that enhances cleaning even further. The threaded M22 connection is compatible with most outdoor faucets. For those stubborn stains, make sure to use one of these top power scrubbers.
Key Features:
Powered by Honda GC190 engine
3200 PSI
Maintenance-free OEM technology
10" premium pneumatic wheels
5 Quick Connect nozzle tips
Threaded M22 connection
Specification:
Brand

Simpson Cleaning

Model

MSH3125

Weight

65 Pounds
Westinghouse Gas Pressure Washer
The Westinghouse Gas Powered Pressure Washer provides a variety of options suitable for a wide range of demands. Each will offer powerful, deep-cleaning pressure to loosen dirt and grime, and the one-gallon gas tank ensures long-lasting performance.
Its recoil start engine makes it simple to use, so it's ideal for first-timers, and with its axial pump, maintenance shouldn't be a common issue. The steel frame construction should ensure long term reliability. If you need a device specially made for cars, here are some top-quality car vacuum cleaners you might also like.
Key Features:
2700 PSI
Half gallon on board soap tank
Four nozzle set
Tough steel frame construction
Horizontal shaft engine with recoil start
3 year limited service warranty
Specification:
Brand

Westinghouse

Model

WPX2700

Weight

63 Pounds
Generac Gas Pressure Washer
If you're looking for simplicity in your machine, the Generac Gas Pressure Washer has it in spades. One-push touch start gets the engine roaring immediately, and the lithium-ion battery plus charger further enhance usability.
There's also a power dial spray gun which you can adjust to find the desired pressure, demonstrating superb versatility that both casual users and professionals find desirable. Its onboard pressure washer detergent tank will take the hassle out of refilling and lugging a spare container around. Its four quick-change nozzles provide excellent variety and help you target distinct types of muck and grime with confidence. To keep your home spotless as well, choose one of the best wet/dry vacuums from our list.
Key Features:
3100 PSI
One touch push start
Powerdial spray gun
On board detergent tank
4 quick-change nozzles
Lithium-ion battery and charger
Specification:
Brand

Generac

Model

7132

Weight

65 Pounds
SIMPSON Cleaning CM60912 Clean Machine Gas Pressure Washer
With a powerful engine and maintenance-free pump, the SIMPSON Cleaning CM60912 Clean Machine Gas Pressure Washer is a superb example of gas-powered pressure washers that can convert even the most loyal electric pressure washer fan.
It boasts a high-pressure hose to handle the most stubborn stains, and the threaded M22 connection delivers reliable, convenient, and leak-free use. The SIMPSON CM60912 also comes with an ergonomic spray gun so you can use it all day long with less hand discomfort (with breaks in between to protect the pump). It arrives fully assembled, so you can get started tackling the tough jobs immediately.
Key Features:
2400 PSI
149cc Simpson OHV engine
Maintenance-free OEM technology
High pressure and flexibility hose
Three spray nozzles
Fully assembled steel frame construction
Specification:
Brand

Simpson Cleaning

Model

CM60912

Weight

39.6 Pounds
A-iPower APW2700C Gas Powered Pressure Washer
The A-iPower APW2700C Gas Powered Pressure Washer boasts a strong pressure rating that puts it firmly in the middle of domestic and professional suitability. For home use, it can handle a variety of everyday tasks. If you're looking for a professional solution, this could be perfect for finishing smaller tasks with ease.
It uses a versatile Quick Connect wand that comes with three nozzle tips for different angles as well as for soap, and its two eight-inch wheels make it easy to shift from one place to another. The frame is also both durable and compact, providing confidence in your purchase and convenient storage. If you need a more lightweight cleaning device, check out these portable and practical handheld vacuums.
Key Features:
2700 PSI
Versatile Quick connect wand
25-foot pressure hose
Dual 8" wheels
Durable and compact frame
Ergonomic grip handle
Specification:
Brand

A-iPower

Model

APW2700C

Weight

62.8 Pounds
YARD FORCE YF3100ES-R 3100 Psi Gas Pressure Washer
With a name like YARD FORCE YF3100ES-R 3100 Psi Gas Pressure Washer, you would expect it to be the one for all your outdoor and garden work. It comes complete with a range of features that include a convenient remote electric start, and the engine has received great reviews.
The 12-inch wheels will make transport smooth, and it houses everything in a protective roll cage frame that also boasts accessory storage to keep everything where it should be, just like in your storage shed or basement. An onboard soap tank allows you to use your favorite detergent with one of the four supplied nozzle tips.
Key Features:
Remote electric start
Professional series gas engine
Onboard soap tank
4 quick connect nozzles
12" wheels
Roll cage frame with accessory storage
Specification:
Brand

YARD FORCE

Model

YF3100ES-R

Weight

67.9 Pounds
Champion Power Equipment 3200-PSI 2.5 GPM Gas Pressure Washer
An excellent option for anyone who needs high power but is also short on space, the Champion Power Equipment 3200-PSI 2.5 GPM Low Profile Gas Pressure Washer will provide the cleaning muscle required to eliminate grime, grease, and dirt.
The pressure washer comes with a quick connect gun with five handy nozzles, while the high-performance pump will ensure that you have smooth and consistent water pressure for years to come. Other features include a 25-foot pressure washer hose and an ergonomic trigger gun, ensuring that you have enough range that you don't have to move the machine too often.
Key Features:
224cc engine
Quick connect gun with 5 nozzles
High-performance axial cam pump
Ergonomic trigger gun
25 foot high-pressure hose
2-year limited warranty
Specification:
Brand

Champion Power Equipment

Model

3200-PSI 2.5 GPM

Weight

71 Pounds
Gas Pressure Washer Buying Guide & FAQ
Features To Look For In Gas Pressure Washers
Pressure - With pressure comes power, and the more pressure your gas washer produces, the more powerful the cleaning effect can be.
The measurement for pressure is pounds per square inch (PSI), with the higher numbers denoting more water pressure. It might be tempting to invest in a pressure washer that has the highest psi rating, but this isn't always ideal, especially if you plan on using it to clean delicate surfaces. You should look for an adjustable pressure system for domestic needs, whereas professionals may prefer the most powerful options to deal with the most stubborn jobs.
Portability - As gas pressure washers come with an engine, they are not as portable as the streamlined and lightweight electrical options. Despite this, you can still find gas pressure washers with exceptional portability.
Look for wheels that can handle a range of terrain, and also consider checking to ensure that you can replace the wheels in the future if needed.
Flow Rate - The flow rate signifies how much water it releases. Gallons Per Minute (GPM) is the common name for this feature and should be carefully considered when selecting a unit. An increased flow rate will cause more water to pump out as the machine operates, which can increase the pressure and make it more powerful.
Although a high flow rate sounds appealing, it also means you will use more water. If you have a built-in tank, this means you need to refill it more often. If you are using the spigot, it could cost you more money. Try to find a pressure washer that provides a balance between the two.
Fuel Efficiency - Fuel efficiency is vital when looking for the best gas pressure washer. High fuel efficiency is not just helpful to your checking account, as you won't need to refill the tank as often, but it is also good for the environment.
A pressure washer with excellent gas efficiency means you can complete your cleaning jobs quickly without needing to refill the tank halfway through the task.
Price - You should always consider cost when purchasing any product, but with something like a gas pressure washer that you will likely keep for many years, you'll want to be sure you spend an appropriate amount of money for your long term goals with the tool.
Consider your budget, as well as how often you are likely to use it. If you are going to use it every day, you may be better off spending a little more to get additional features. However, if you will only use it a few times a month or year, then more affordable options might the financially sound decision. If you find you use it more often than expected, then you can always upgrade later on.
Gas Pressure Washer FAQ
Q: What is a gas pressure washer?
A: A gas pressure washer is a cleaning device that uses pressurized water to clean surfaces. A combustion engine powers the compressor and pressurizes the water.
Gas-powered pressure washers boast a range of benefits that you can't get from electric alternatives. Sure, gas-powered models aren't as environmentally friendly, and if you're not used to using one, they can be a little bit more work to maintain, but you'll enjoy far more pressure than electric models.
Q: What kind of gas does a pressure washer use?
A: Every engine is different, so it's essential to look closely at the model you are considering purchasing.
Almost all gas pressure washers use four-stroke engines; you fill the fuel tank with high-quality unleaded gasoline and change the motor oil occasionally. Higher quality fuel reduces the risk of clogging anything in the fuel system or causing pre-detonation, which can severely damage an engine.
If the gasoline pressure washer sees intermittent use, with long periods of being idle, it's best to use gas treatments specifically made to stabilize and reduce moisture absorption by the fuel to prevent gumming up the fuel delivery system.
Q: Do gas pressure washers need oil?
A: Yes, gas pressure washers do need oil. You need to keep the engine lubricated to ensure consistent performance. Without it, you risk damaging the engine, which means you could potentially waste hundreds of your hard-earned dollars.
But this still doesn't entirely answer the question. You know that gas pressure washers require oil, but what type of oil? When picking the right gas pressure washer, you need to consider the kind of oil it uses, too. Follow the recommended specifications for the oil to prevent potential damage and adhere to the suggested oil changing schedule.
Q: Can I use regular gas in my pressure washer?
A: As we briefly touch on above regular gas for pressure washer models is possible, but this is only with specific models. You must check to ensure that you are using the right type of gas.
It's best to use ethanol-free gas, as ethanol-based products can damage the small engines that gas pressure washers use. You should also add a fuel stabilizer when appropriate to enhance performance and reduce the risk of problems.
Q: How long can you run a gas pressure washer?
A: Although gas pressure washers are more powerful compared to electric models, you can't run them for as long as their electric counterparts. There are a few reasons for this.
For one, the detergent and water tank might not have the capacity to handle the extended use. And the run time is determined by fuel capacity, unlike electric pressure washers, which have an unlimited potential run time.
Sources:
5 Major Things to Avoid with a Gas Pressure Washer - Do It Yourself
How to Use a Pressure Washer - Family Handyman
Sign Up Now
GET THE VERY BEST OF GEARHUNGRY STRAIGHT TO YOUR INBOX