Best Fishing Shoes In 2022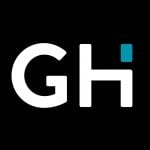 This product guide was written by GearHungry Staff
Last Updated
November 23, 2018
GearHungry Staff
GearHungry Staff posts are a compilation of work by various members of our editorial team. We update old articles regularly to provide you the most current information. You can learn more about our staff
here
.
GearHungry may earn a small commission from affiliate links in this article.
Learn more
So you've got your rod, you've got your tackle box and all its essentials, you've got your cooler, and you've even got your stereotypical – but always necessary – fishing hat. But what about your fishing shoes? You might think you can get by fine with your average, everyday boots, but this means you miss out on breathability, traction, and comfort. Regular shoes also don't have the draining and crying capabilities that the best fishing shoes do, and for this reason (among others) it's essential that you invest in a pair to further improve your day out on the lake and ensure it goes swimmingly. We're always looking to help our readers out, so we've put together a list of great fishing shoes for you to choose from, so why not cast a line and see what bites?
The Best Fishing Shoe
Sperry Sea Kite Sport Moc Fishing Shoes
The Sperry Sea Kite Sport Moc is a pair of fishing shoes that tops our list by a wide margin. The water-resistant shoe is crafted using 100% leather, which ensures your feet are protected well from water breaching the upper. Should any water get in, though, the mesh panels help to encourage dryness, as well as give you the breathability to make wearing them all day a breeze?
Furthermore, with the comfortable EVA midsole, you'll want to wear them all day and should you need to remove them, they're easy to slip off (and then back on again) like no one you've ever worn before. Finally, the outsole uses Wave-Siping rubber, which ensures excellent traction over all kinds of terrain imaginable. The design is smart and stylish, making them the perfect companion for fishing on dry land or on the side of a boat way out into the ocean. Check out our reviews of the best fishing backpacks for more great products like this.
Key Features:
Water-resistant materials
Mesh panels allow for breathability and dryness
Comfortable EVA Midsole
Wave-Siping rubber sole provides traction
Specification:
Brand

Sperry

Model

Sea Kite Sport Moc

Weight

2 pounds
Aleader Mesh Slip On Water Fishing Shoes
We do love to identify excellent value and when it comes to water shoes, the Aleader Mesh Slip-On Water Shoe is the best value shoe out there. Take a look at the price and remember it, because when we're finished you might think that was all a dream, and need to check it again. It boasts a breathable and durable mesh upper which ensures long-life, as well as fast drying, which is further enhanced by the water drain outsole.
Along with this, the ComforDry sock liner helps to create a cooler (temperature-wise, but also style, we guess) in-shoe environment, which may be something you don't normally care about, but after trying this, will be something you never miss out on again. The style might not be for everybody, but if you're on the fence, maybe it's time to just dive right in, you never know you might come to love them just as much (if not more) than your own children. 
Key Features:
Breathable and durable air mesh upper
Water drain outsole
ComforDry sockliner provides cushioning and dryness
Solyte midsole is lightweight
XTRATUF Performance Series 6
You need two things from a fishing shoe – waterproofing and grip. The XTRATUF Performance Series 6″ Deck Boots might just be the best in both departments. Made entirely from rubber, these deck boots are 100% waterproof. Whatever happens, you can count on your feet being bone-dry at the end of the day. The outsole is also made from rubber and has a non-marking chevron pattern that provides excellent traction on wet surfaces. They might not be the most comfortable shoes on the market, but they're perfect for off-shore fishing trips. 
The large front and rear loops are there to make these shoes easy to put on and take off. If you've ever struggled with your boots at the end of a long day, you'll really appreciate this feature. Another impressive feature is the ExpressCool antimicrobial liner, designed to wick moisture away from your feet and keep them dry and cool. 
Key Features:
Made from 100% rubber 
100% waterproof 
Non-marking chevron outsole 
Breathable XpressCool lining 
Front and rear pull loops 
Available in seven colors
Specification:
Brand

XTRATUF

Model

22735-GRY-070

Weight

1.75 pounds
Merrell All Out Blaze Sieve Water Fishing Shoe
Waterproof fishing shoes are pretty much as given, and are expected by anybody wanting to add to their fishing gear wardrobe, but there are different kinds of waterproofness. In the case of the Merrell All Out Blaze Sieve Water Shoe, you get a combination of leather (upper) with tough rubber toe-casing to deliver a reliable shoe that keeps your feet dry, while the insole offers excellent comfort, especially for those times where you'll wait all day to catch a line.
These water shoes are also incredibly versatile (perhaps the most versatile fishing shoe of all time). This is obvious at first glance, but it's only after wearing them in a variety of environments that you realize just how effective they are no matter where you are. The reliable outsole provides brilliant traction on any kind of terrain you find yourself, allowing for a seamless transition from aquatics to the dense jungle just like that. (Imagine we clicked our fingers there…)
Key Features:
Waxy leather upper
Unify midsole ensures comfort
Quick drying construction
Versatile shoe design for both watersports and hiking
Specification:
Brand

Merrell

Model

J65243

Weight

12 ounces
Columbia PFG Bahama Vent Slip-Ons Fishing Shoes
You'd expect most water shoes for men to come with a flash of style, but these Columbia PFG Bahama Vent Slip-Ons are on another level of cool. Due to the canvas and leather mixed upper, they're designed in a way that, at first glance, could cause you to mistake them for any other kind of casual summer or boat shoe. It's only when you look a little closer that you see that they're actually much more than that.
They're the first product we've shown you so far that come with water drainage air vents, which help to keep your feet bone dry, and the Techlite midsole provides superior cushioning, which you could argue makes them the most comfortable shoe we've selected. As for the outsole, they come with Omni-Grip razor traction which should fill you with confidence even before you slipped them on for the very first time, and we're sure that won't be the last. Be sure to combine these with some of the best Columbia jackets from our list.
Key Features:
Lightweight and drainable with air vents
Techlite midsole with superior cushioning
Omni-Grip razor traction
Canvas and leather mixed upper
Specification:
Brand

Columbia

Model

1673141

Weight

4 pounds
Hodgman Neoprene Wade Shoe
If you're looking for fishing waders that protect as much of the foot, ankle and lower leg as possible – within getting ridiculous – then the Hodgman Neoprene Wade Shoe is the product you've been looking for. Constructed using thick (but not too thick) material, you're readily protected against the current and prepared for whatever the rushing waters throw at you.
The shoe also has adjustable ankle cuffs, which can be loosened to encourage breathability when you're not navigating the depths below but also tightened to prevent debris getting stuck, which we all know it a total drag. As for stability, the non-slip and no-marking soles give you the traction you need for all kinds of environments and helps to protect the bottoms of your feet and your toes from aches, pains, and, of course, blisters. All of this is completed with a sturdy zipper, that is destined to survive frequent removal, zipping up, and resist the perils of rusting when exposed to water. They make a perfect gift for fishermen.
Key Features:
Neoprene upper construction
Adjustable ankle cuffs
Non-slip, non-marking soles offer traction
Sturdy YKK zipper
Specification:
Brand

Hodgman

Model

1337597-P
SHIMANO EVAIR Marine Fishing Shoe
This SHIMANO EVAIR Marine Fishing Shoe is really closer to hiking sandals, but whatever, we don't want to get bogged down in semantics. Instead, well just try to convince you that despite having a bad reputation (mainly due to socks 'n' sandals rocking dads who abandoned style once they hit their 50s), they're actually an incredibly sound and useful investment. They're ultra-lightweight and are crafted using a one-piece mold, making them incredibly ergonomic to ensure your comfort. Of course, being sandals they're not waterproof, but the gaps will allow water to drain with ease and dry your feet quickly.
They're also incredibly versatile and would serve you well whether you're fishing, kayaking, boating, surfing, or jet skiing, which could be the thing that helps you make your decision. If you're somebody who loves to try out as many awesome activities as possible, you want a shoe that will support you through everything you do, and it wouldn't be ridiculous to consider this is the kind of shoe to do just that. Be sure to combine this with a cool fishing shirt from our list.
Key Features:
Ultra-lightweight EVA material
Multi-application shoe including fishing, boating, kayaking
Ergonomic arch and one-piece mold
Shock absorption design with a removable insole
SoftScience The Fin Boot Boating/Fishing Boots
As we reel in the final product, we present to you this pair of fishing boots. Christened The Fin Boot (which is super cool), this pair is lightweight and enhanced with neoprene materials that give you the flexibility that is sometimes missing with ankle-high shoes. Despite this flexibility, they also provide ideal support and protect you from rolling your ankle on tricky terrain, while the top web strap will keep the inside free of debris.
Of course, you can't always keep the water out, so The Fin includes Forefoot flow, which encourages water to disperse from the bottom of the shoe rapidly. Not only is this a sweet little feature, but it'll also make sure you dry off quicker than ever, without you needing to do any work, so you can focus on your final catch, and let the SoftScience Fin Boot keep you dry. 
Key Features:
Lightweight, cushioned, and stable
Neoprene material with mesh upper
Forefoot flow drains water rapidly
Top web strap to prevent debris
DOUSSPRT Men's Water Shoes
If you're looking for a more lightweight pair of fishing shoes, the DOUSSPRT Men's Water Shoes are definitely worth looking at. These shoes aren't designed to keep your feet dry, they're designed for embracing wet feet. When you're fishing on a kayak or another type of small boat, your feet are going to get wet. There's no avoiding it. These shoes are made from a breathable air mesh material that allows for breathability and quick-drying. You can wear them in the water or out, and your feet will dry off just as quickly as your body. They also offer impressive traction on slippery, wet surfaces. The outsole is made from rubber and has a diamond-pattern that grips into the floor and keeps you stable. This is super important when you're casting out, which is why these make great shoes for fishing. 
Key Features:
Air mesh upper 
Quick-drying technology 
Diamond-pattern rubber outsole 
Elastic rubber shoelace 
Available in 12 colors 
Specification:
Brand

DOUSSPRT

Model

DOU091

Weight

7.84 ounces
Fishing Shoes Buying Guide
Features To Look For In Fishing Shoes

Before you splash (ha) your cash on a sweet new pair of fishing shoes, make sure you understand what the key features to look for to make sure you buy the perfect pair for you.
Material - Considering you'll be hanging around close to or in water for most of the time you're wearing your fishing shoes (unless you just really like the look of them on you and want to wear them around the house), it's pretty darn important that they are made from the right materials.
These materials need to be waterproof and quick drying so that you're not weighed down by any water that clings to them. One of the more popular materials is neoprene, which a synthetic rubber used in a variety of water sports clothing and is an excellent insulator while also being highly flexible, which gives you more freedom of movement when wearing such a material.
Some fishing shoes will also employ leather as it is more durable than other materials and is waterproof, however, it is also heavier, which might not be something you want and could cause discomfort if you're carrying the shoes around with you in a waterproof backpack.
Grip  - Proper grip is essential for any kind of fishing shoe as you will be dealing with potentially dangerous terrain and surfaces. This can be anything from slippery boats to unpredictable mud. The best fishing waders will have sufficient grip for all kinds of terrains and surfaces, and so if you can afford them, make sure you don't miss out.
Comfort  - No matter what you wear, you want to be comfortable. Considering you'll likely wear your fishing shoes all day, you need them to be as comfortable as possible. There are many aspects of comfort that fishing shoes strive to provide you, including breathability, water draining, and general fit. The insole is perhaps the most important aspect that determines how comfortable your shoes are, but you also need to consider the outer sole as well as the materials and any air vents that allow for optimum breathability for your feet. There's also the drying factor which helps the shoes dry off quicker and prevents sogginess.
Water Draining Features - Wet shoes and feet are often an unavoidable side-effect of fishing, you're in or around water all day, so it's likely that you'll experience a splash or even full-on submersion at some point. However, just because your shoes and feet will get wet doesn't mean they have to stay wet.
Water drainage features are an excellent trade-off if full waterproofing isn't possible, and shoes with these features will have small holes around the shoe close to the outsole to help water flush out. These holes also allow air to circulate through your shoes, so they will dry quicker, too.
Versatility - It would be nice if you had a catch-all shoe for every activity you did, but we all know that's a little bit of a pipe dream (for now, anyway). For the time being, you'll have to make do with fishing shoes that may be able to function as acceptable shoes for other watersports and activities. If you do a lot of these, then finding a versatile fishing shoe makes sense, but if you're only using the shoe for fishing and tend to stay away from bodies of water at any other time, versatility is not as important.
Fishing Shoe FAQ

Q: Why do I need Fishing Shoes?

A: We get why you might be wondering this, surely a pair of slides or flip-flops (or even bare feet) will suffice, right? Wrong! Fishing shoes aren't just some ploy by Big Rod to make you spend more money, they're designed to provide your safety, comfort, convenience, and durability that other types of shoes just can't achieve.
If you're fishing, you're likely to be pretty close to the water, and we all know that soggy shoes and socks are up there as one of the worst sensations possible. Fishing shoes prevent this and frequently have drainage holes that allow water to escape. Even if they don't have this, they will still have water-resistant material that does its best to stave off the water as much as it can.
Q: What type of fishing shoes should I buy?
A: The type of fishing shoes you buy entirely depends on the type of fishing you do, the environment in which you fish, as well as the time of year that you do the most fishing. Those of you who enjoy sitting back and relax beside a lake on dry land and wait for something to bite will probably get on fine with any kind of fishing shoe, from drainage sandals to more heavy-duty and waterproof boots. However, if you're closer to somewhere boggy, or spend the majority of your time fishing actually in the water, then longer waterproof boots will be much more comfortable and effective.
Conversely, if you do your fishing out in the open ocean, then fishing sandals are the best bet as these will allow water to drain as soon as it gets inside of them. Some shoes will even have a slope insole, which further encourages the water to flush its way out and keep your feet dry.
Q: What should the bottom part of the fishing shoes be made of?
A: The bottom part of the shoe - mostly referred to as the outsole - will need to be made of something that is durable and provides the stability and traction necessary to navigate slippery surfaces such as boat decks, river bottoms, and rocks. Many fishing shoes use molded rubber as well as non-slip materials that ensure safety on all kinds of treacherous surfaces from rocky, to muddy, to slippery, to those surfaces that look safe from a distance but crumble beneath you as soon as you take your first step.
If a fishing shoe doesn't have a rubber sole or even the necessary traction grip, then do not buy it as it will only end up with you getting injured, which we don't want, and you certainly don't, either.
Q: Can fishing shoes be used outside of the water or the boat?
A: Like most types of shoes, there's not too much danger in wearing fishing shoes even when you're not on the boat, in water or fishing and many of these shoes are quite versatile, but only when it comes to water sports and low-impact activities. It isn't recommended to wear your fishing shoes for activities such as running or hiking as the different terrains could negatively affect the traction of the sole, which could cause you problems when you encounter slippery surfaces when actually fishing.
Luckily, fishing shoes and boots are designed to not be bulky as well as extremely lightweight, so if you are going on a hike and want to take your fishing shoes along with you, it won't take up too much room in your backpack, nor should it weigh you down too much, if at all.
Sources:
Sign Up Now
GET THE VERY BEST OF GEARHUNGRY STRAIGHT TO YOUR INBOX