Best Wader Pants In 2022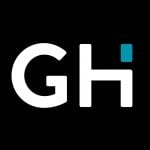 This product guide was written by GearHungry Staff
Last Updated
January 2, 2019
GearHungry Staff
GearHungry Staff posts are a compilation of work by various members of our editorial team. We update old articles regularly to provide you the most current information. You can learn more about our staff
here
.
GearHungry may earn a small commission from affiliate links in this article.
Learn more
It's time to fortify your physical defenses. Wader pants offer you advanced protection against treading water, lower temperatures and hypothermia, and don't look too shabby when you pair it with some ice fishing gear or winter sports attire. They're versatile, they're here to protect you, and we've found the best of the best. Your waders are going to mark the difference between a short trip, and a long stay, whatever activity that might entail for you. We don't want to keep you waiting any longer, so let's slip on the ten best wader pants available, and break down what makes them tick.
The Best Wader Pant
Frogg Toggs Hellbender Chest Wader Pants
In a more traditional full wader, these come with the full harness-to-bootie setup. Starting from the top down, Frogg Toggs used comfortable nylon to create sturdy and adjustable straps, connecting to a high chest panel. That panel includes three different chest pockets, one from the top and one on each side, so you'll never be left without your essentials close at hand. The Hellbenders have reinforced knee padding that amplify the durability of this four-ply nylon build, stretching down to your low shins. Last but not least, you'll also get a familiar, comfortable feeling when you slip into the neoprene foot enclosures.
Key Features:
Four-ply nylon construction
Reinforced knee padding
Spacious center chest pocket
Foot enclosement made of neoprene for comfort and heat retention
Specification:
Brand

Frogg Toggs

Color

Slate Gray
Compass 360 Deadfall Chest Wader Pants
Anyone else starting to think that wader pants secretly have the coolest titles? The 360 Deadfall waders come with some major knee padding-right on down to mid-shin level, all resting on the four-ply nylon construction. Beyond being built with insane durability, there's also some natural water resistance. That's going to serve you well because these travel up to the high chest, where you'll be met with a pair of comfortable elastic suspenders. It keeps everything comfortable, even when you're reaching into your oversized chest pocket to grab your essentials. From top to bottom, you'll be protected as can be. Our handy guide to the best hiking pants features more great products like this.
Key Features:
Durable nylon chest pocket
Four-ply nylon construction
Elastic suspenders feature quick-release buckles
Adjustable belt
Specification:
Brand

COMPASS

Model

2111125-LG

Weight

1 pounds
Redington Sonic-Pro Wader Pants
From the buckles to your winter boots, you're going to be as comfortable as possible. Redington designed these with a slim-fitting design that helps hug your waist and midsection, without being uncomfortable. There isn't a ton of knee padding on the exterior, but what you will get is a fleece lining that cradles your every move, while retaining heat throughout the day. No more freezing, no more discomfort. Fleece also helps to wick away and absorb sweat, so you can slip out of these at the end of a long day without feeling gross doing it. Your footies are made of neoprene for extended comfort, and every bit of hardware on this pair of waders is rust-resistant. You can put this through a dozen winters and twice as many rainstorms, and it's still going to look good as new.
Key Features:
Neoprene foot enclosure with ergonomic feel
Hardware is rust-resistant
Fleece-lined for maximum heat retention
Slim fitted waist section
Specification:
Brand

Redington

Weight

1 pounds
TideWe Bootfoot Chest Wader Pants
Not really feeling like pairing your waders with a set of boots? TideWe took the extra work and waterproof worry out of the equation. With these chest waders, your boot enclosures come with fantastic traction and prevent water from getting in by the nylon and PVC construction. Apart from the excellent waterproofing, one of the best parts about these waders is the top-notch traction along the bottom of the boots. Many low-quality waders think of those last, and the result is far from astonishing. TideWe is the full package deal, without busting your wallet. Combine it with a good fishing shirt and you are ready for ice fishing.
Key Features:
100% waterproof
Primary mylon construction with PVC upper
Adjustable harness and belt w/ wide open buckles
Excellent traction
Hodgman Caster Cleated Bootfoot Wader Pants
Hodgeman is the perfect solution for a middle budget buyer. You get a little bit of everything: middle chest height, a comfortable and supportive Y strap harness, and a full bootfoot bottom. Traction is key with these, and Hodgman did a fantastic job at making these feel like a pair of Muck boots (though they're not the same, they do the trick very well). Crafted of sweat-wicking and ventilating neoprene, your waders also come with fleece-lined pockets for additional heat retention. We preach that if you aren't comfortable in your waders, then they're not worth your money: Hodgman found a middle ground between excessive attention to comfort and detail, and keeping it all at an eye-catching price tag.
Key Features:
Primary neoprene construction
High traction bootfoot design
Comfortable mid-chest suspenders
Fleece-lined pockets
Specification:
Brand

Hodgman

Model

CASTCBC10

Weight

12 pounds
Fly Fishing Breathable Wader Pants
It's time to take to the fishing hole with a lightweight pair of waders, by Tung Hsing Lon. These aren't going to give you the highest insulation rating, but they are going to feel plenty comfortable. Between the 100% waterproof nylon construction, comfort adjusted straps and slightly padded chest plate, you'll be able to last from dawn until dusk in these. This full boot design offers a PVC build with cleated bottoms, offering superior traction in muddy, wet conditions that would get the best of low-quality boots, so you don't need to carry your fishing shoes. You'll also get a six month warranty with your purchase, plenty of time to put these waders through their paces.
Key Features:
Quick release buckle closure system
Includes small chest pocket storage
100% waterproof nylon construction
PVC cleated boots
Frogg Toggs Pilot II Stockingfoots Wader Pants
Stockingfoot waders are an excellent way to integrate your boots with waders, and still hold onto the waterproof benefits. Slip into these and pop on your preferred heavy duty waterproof boots, and you'll have nothing standing in your way. Frogg Toggs includes rust resistant zippers to help close off your two side pockets, as well as an adjustable belt with an integrated lock-and-click system for easy use. The name of the game here is comfort, but you'll also be kept properly dry from the four-ply nylon design.
Key Features:
Four-ply nylon build
Reinforced knee padding
Waist pockets with rust-resistant zippers
Includes lightweight stockingfoot
Compass 360 Deadfall Stockingfoot Wader Pants
Another pair of 360 Deadfalls, but we just couldn't help ourselves. Compass designed one of the best waders in the game, with your standard waterproof four-ply nylon design, and a pair of neoprene booties to help you slip into your waterproof boots. Neoprene helps wick away sweat, while also keeping any water you tread in your boots, not soaked into your skin. These waders are straightforward: elastic foot hole openings, belt buckle closure, and a level of comfort that you'll be able to enjoy all day long. For more fishing apparel, make sure you check out our guide to the best ice fishing bibs.
Key Features:
Completely waterproof and dually breathable
Neoprene bootie foot enclosures
Adjustable clip buckle belt
Four-ply nylon design
Specification:
Brand

COMPASS

Model

2311125-SM

Weight

2.3 pounds
Wader Pants Buying Guide and FAQs
Waders are a term that people usually mix into other types of outerwear. These aren't snow pants, they're not skiing pants or fishing trousers or any of that: they're the multifunctional bridge in between all of those, so let's talk about what you need in a perfect pair of waders.
How we Chose Our Selection of Wader Pants
Brand - When it comes to clothing, quality is key above brand name. However, when you're getting into protective outdoor gear, these companies live and die by their reputation. If they don't provide quality and fulfill the mission purpose, they're not going to be around for very long. Brands are a big impact on wader pants, because it's about function over fashion every single time.
Reviews - User reviews are the holy grail of information that help us determine whether or not a pair of wader pants are going to make it onto our shortlist. These help shed light on phony marketing tactics and hollow promises, and we hold them in very high regards before testing these products for ourselves.
Design - Design dictates function: things like reinforced knee padding, comfort and placement of harness straps, functionality of pockets, seams and more. You can tell by some of the products we reviewed (looking at you, Frogg Toggs) that aesthetics aren't always going to accompany a flawless design.
Features to Look for in Wader Pants
Comfort - Whether it's for work or personal activities, you're likely going to be in your waders for five to ten hours at a time, so they'd better be comfortable. Many buyers look at function and determine their purchase on that alone, and while that's not a bad way to approach it, this is where we use user reviews to help determine if you're actually going to enjoy wearing them.
Warmth - Waterproofing and temperature resistance is only going to hold up so well if you're freezing on the inside. Look at linings like nylon and neoprene, fabrics that can hold heat. Wader pants have the difficult task of creating a half-suit for your body to rest in, and somehow finding a way to make that waterproof environment ventilated and warm at the same time.
Water Resistance - If they're not 100% waterproof, then they'd better at least be water resistant. This is where you'll see fabrics like ripstop polyester, rubber and nylon used. Water resistance is going to be heavily dictated by the design.
Pockets - You're not exactly going to have an easy time reaching down to your pants through the chest pocket, and finding your wallet, you know? Waders should at least have one or two small pockets that can help you out in a pinch, with the ability to hold a smartphone, wallet and keys.
Knee Padding - Sometimes the padding is removable, other times it isn't, but it should always be there. You're not putting these on for style or leisure; you're going to get down and dirty, and need the appropriate support to ensure you're not damaging your knees or twisting your joints. Knee padding also helps to stabilize you when you're in an awkward position, whether it's for work or retrieving a fishing line from the water.
Types of Wader Pants
Chest Waders - You might not be surprised to hear that these go halfway up your chest. Think of a pair of overalls: about seven inches below the neckline, generally used with a harness to help keep them in place. Chest waders also usually include booties, or foot enclosures made of neoprene. When you go with a pair of chest waders, you're siding on maximum protection.
Under Waders - These aren't designed to work with a harness, let alone go anywhere near your chest. They end at your midsection, but still have the necessary nylon or elastic loops along the bottom to connect to your boots. Then again, you could go with the next type of wader that we're going to talk about and eliminate the need for those loops altogether.
Bootfoot - If you haven't already guessed, these are waders that actually include an entire boot in the bottom. Some of these are simply boot liners made of neoprene that aid you in slipping into your other boots, and some are full-fledged boots that are meant to be used with your wader pants. Most often, these aren't detachable.
Wader Pants FAQs
Q: What Are Wader Pants?
A: Wader pants generally follow a guideline of being waterproof, thickly made, and helping you during manual labor or during watersport activities. Waders are often misinterpreted as, but can also be used in place of fishing trousers, ski pants, and all-weather work gear.
Wader pants can fit on just your legs, include a boot end, and also have a chest section that's held up by a harness. Their primary use is assisting you in staying dry during activities like fishing and hunting, but can also be used to aid in insulation. If you're wearing long johns underneath your waders, you could sit out in a tree stand for hours without ever getting cold.
Q: Do Waders Keep You Dry?
A: That's the primary draw to wader pants, though you have to be careful. We've listed the top ten waders here in this guide, but their effectivity also comes down to you. Pants-only waders, for instance, aren't going to keep you dry if you're not using adequate socks and tight boots. If the pant bottoms can't be properly insulated and waterproof, then they will tread water.
If we're talking about the general construction, then yes, waders are absolutely intended to keep you dry. You'll often find that they're made out of oxford fabrics, nylon or rubber, which are naturally water resistant.
Then comes the issue of sweating. The one fault of most waders is that they're either extremely waterproof, or they're breathable; it's very difficult to achieve a hybrid of those two traits. While there are a few pairs we reviewed that achieve this syncrosy, you'll often have to settle on a lining to help keep sweat off your skin. Look for fleece-lined waders, or consider wearing your own long johns underneath if you're worried about sweating and chafing.
Q: Are Neoprene Waders Waterproof?
A: In most instances, they are waterproof if the brand creates them properly. Neoprene is waterproof, but it uses two different cell technologies, a male and female port, if you will. Water can enter through one, but will be blocked by another. This also allows it to be one of the most breathable fabrics out there, because the interior of your waders will help to not only wick away sweat, but produce a steady airflow that helps prevent sweating and odors from arising.
Q: What Are Breathable Waders?
A: Breathable waders either refer to neoprene being used in construction, or waders that don't have booties or foot enclosures on the bottom. Breathable waders also tend to stray away from chest level or harnesses, and are almost strictly low waist pants.
That being said, you will find breathable waders in many categories. When they're breathable, they're allowing a certain amount of air flow, whether it's from the interior materials or from an actual airway (loose-fitting leg holes) that grants ventilation.
Q: What Size Waders Should I Get?
A: It's not an easy subject to approach. You're not dealing with a pair of jeans, and waders don't come in extremely specific sizes. Instead, you'll go up the scales from XS to XLM, and you'll have to use a chart to determine what that's going to mean.
You'll have to know what your leg length and waist circumference is before going into this. If you're slender, you want to find tight-fitting wader pants. Getting ones with more room in the middle could destroy insulation at its most necessary section of your body (for chest waders).
In this instance, we would recommend going for the exact size that those charts tell you. This isn't an inexpensive venture like buying a pair of running shorts; you want to avoid returns when possible, so follow your measurements to a tee, and you'll find the right solution for you.
Sign Up Now
GET THE VERY BEST OF GEARHUNGRY STRAIGHT TO YOUR INBOX