Best Fishing Backpacks in 2022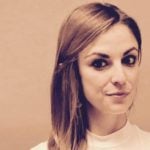 This product guide was written by Jilli Cluff
Last Updated
November 15, 2018
Jilli Cluff
Jilli is a freelance copyeditor and writer out of Austin, where she lives with her one-eared dog, George Michael. She dedicates most of her downtime to flailing on one of her many, many climbing projects.
GearHungry may earn a small commission from affiliate links in this article.
Learn more
Taking off for a fishing trip this weekend? Looking for an ingenious way to store your baits, hook removers, knives, landing nets and much more? Look no further than the help of a quality fishing backpack. Most are equipped with significantly more compartments than conventional backpacks to help keep your valuable fishing equipment in one safe space. Our tested and curated list offers some of the best fishing backpacks currently available.
The Best Fishing Backpack
Wild River Nomad Fishing Backpack
The Wild River Nomad is a fishing backpack recommended for both fishers pros and those who love to fish as an occasional hobby. This bag features an LED light system that enables you fish at any time during the day or night and also illuminates the bag to help you find even the smallest of items when natural light is low or not available. The interior of this bag can be converted into a larger space by the removal of its upper storage divider when larger items need to be stored. The Nomad Lighted Backpack is every fisherman's dream, as it can hold up to four number 3500 trays and six number 3600 trays. You can quickly view all items stored in this bag through its internal and external mesh pockets that also protect your things from the rain with their rain resistant fabric. 
Key Features:
Integrated LED light system
Adjustable padded shoulder straps
Protective rain cover
Specification:
Brand

Custom Leathercraft

Model

WT3604

Weight

7 pounds
Easy access
Enough storage spaces
Comfortable to carry
heavy when fully loaded
no frame support
slightly high priced
Piscifun Fishing Fishing Backpack
Experience fishing like never before with the Piscifun Fishing Backpack by your side. This bag is crafted from high-quality nylon fabrics which are extremely water resistant and also have high density. Each bag manufactured was made with 86 unique sewing procedures to offer toughness and durability that can be compared to none. Features of the Piscifun backpack include a protective rain cover, a hard molded case for your fishing sunglasses, SBS zippers and an affordable price. Its shoulder straps are adjustable, padded and breathable to offer you maximum comfort whenever you wear it. You're also covered when fishing at night, thanks to its reflective strips that make you visible to others around you. The Piscifun backpack is an ideal choice for every angler.
Key Features:
Indestructible KAM Buckle
Double SBS Zippers
Movable Clapboard in The Main Bag
Rubber feet Protect the Bag from Water
Specification:
Brand

Piscifun

Weight

7.8 pounds
Ergonomically designed
Suitable for all weather
Lightweight in nature
Limited storage space
No YKK zippers
Smaller than it looks
Wild River 3606 Multi-Tackle Backpack
The Wild River Multi-Tackle backpack is a well-thought of and professionally crafted bag geared to fishing. It's aesthetically pleasing and spacious enough to hold all your fishing essentials and then some. With the presence of a removable divider, the interior of this backpack can be transformed into a larger storage space for your bigger gear. For the perfect fit and ultimate comfort, the shoulder straps of the Wild River backpack have been designed to be adjustable and padded. If you're going on a multi-day fishing trip, especially by road, this backpack features a clear internal pocket in which your license, maps or hunting GPS can be stored, without them getting wet. During your fishing sessions, the front pocket cover of your bag can be folded to provide you with the perfect work surface. 
Key Features:
Built-in work surface
Fits four trays
Comfortable
Plenty of storage
Specification:
Brand

Wild River

Model

WT3606

Weight

4.9 pounds
Work surface
Comfortable
Adequate storage space
Low durability
Weak zippers
Soft-sided bag
Spiderwire Fishing Tackle Backpack
With a lifetime guarantee, the Spiderwire Fishing Tackle Backpack is an ideal bag created for anglers who love to trek or search for new fishing spots. These are those who require maximum comfort and convenience, not forgetting adequate storage spaces for all their fishing gear. The bag is divided into three compartments, and one is for all your personal items, another provided to secure your utility boxes and the last one, the more cooling compartment, which stores all your bait, drinks and food for whenever they're needed. The lower chamber of the Spiderwire backpack can hold up to three medium-sized utility boxes. Other features include side zippered pockets, an organizer compartment, a foam molded sunglasses case, fishing tool holder and a flat bottom which allows your bag to sit without support. 
Key Features:
Boxes
100% polyester
Imported
Includes 3 Medium Utility Boxes
Specification:
Brand

Spiderwire

Model

SPB006SPWR-008

Weight

4.6 pounds
Many storage pockets
The vertical organization makes removal easy
Extra strong rubberised outer mesh
Plastic containers aren't durable
The bag is susceptible molding
Inadequate storage for multi-day fishing
BLISSWILL Outdoor Tackle Fishing Backpack
The second cross body bag being featured in our list is the BLISSWILL Outdoor Tackle bag, a backpack made for various functions as needed by fishermen. It can be worn at your back, shoulder or hand, thanks to its detachable and adjustable straps. The BLISSWILL backpack is also made from high-quality nylon fabrics which are also resistant to water. They also feature a full-length double zipper and a unique triangle shoulder strap design for convenient and comfortable wear during short periods of time. The interior of this waterproof backpack features multiple storage pockets and compartments where you can keep items such as fishing boxes, pliers, your keys, lures, and all other fishing accessories. This backpack isn't only amazing physically, it is also environmentally friendly and non-toxic, making it extremely durable for long periods.
Key Features:
Multifunctional
Water-Resistant
Fishing Bag
 Single Shoulder Bag
Specification:
Brand

BLISSWILL

Weight

2 pounds
Highly water resistant
Comfortable on the shoulder
Environmentally friendly
Gets uncomfortable if worn for more extended periods
Doesn't do well when fully loaded
Small in size
Piscifun Water-Resistant Outdoor Tackle Bag
The Piscifun Water-Resistant Outdoor Tackle Bag is an innovative fishing backpack designed after thorough study to ensure that it offers more durability than all its competitors. It is a bag crafted with high-end equipment for safety and high-quality nylon fabric for durability. It features an SBS zipper and KAM buckles that are indestructible as they are abrasion resistant. There are two shoulder straps made available to users, and these straps can be adjusted or detached depending on the reference of the user. This makes the bag multifunctional, as it can be worn as a chest bag, handbag, a tackle backpack, or even a travel backpack. The interior of this crossbody bag provides you with enough space to store all your gear, from electronics to lures, books, house keys, your wallet and all other necessary accessories.
Key Features:
Multifunctional tackle bag
Unique, innovative design
Exterior pockets
Crossbody Messenger Bag
Specification:
Brand

Piscifun

Weight

1.65 pounds
Ergonomically designed
Suitable for all weather
Lightweight in nature
Limited storage space
No YKK zippers
Smaller than it looks
Chaos Ready Waterproof Backpack
Protect all your belongings from all natural elements by getting yourself a Chaos Ready Waterproof bag. This bag offers users protection from quick submersion, and any form of water damage be it a drizzle or a downpour. Your Chaos Ready bag can if accidentally dropped, float on the surface of the water. This product is constructed by professionals from heavy-duty cloth which makes it extremely lightweight and foldable. Despite its flexibility, this bag is also durable and can withstand anything you throw at it. Some of the features identified with this bag are its slim form, two side pockets made from high-quality mesh and space for your water bottle, helping you stay hydrated all day long. The main compartment of this bag comes with a unique tri-fold system which is user-friendly where you can store valuable items, from your fishing watch to rods, even fishing shoes. Also, every purchase comes with a lifetime guarantee.
Key Features:
100% waterproof
500 PVC tarpaulin
User-friendly
Lifetime warranty
Specification:
Brand

Chaos Ready

Weight

1.4 pounds
Lots of space
55 PVC Tarpaulin
Hidden pocket
Elastic weakens
Weak zippers
Small front pocket
Calissa Offshore Large Fishing Tackle Backpack
Calissa Offshore Tackle backpack is a spacious backpack made to help you say organized during your fishing trips by holding onto all your most excellent fishing equipment. With a rugged yet breathable design, this tackle backpack has been intended for the professional fisherman and promises to help them stay ahead of all their changing fish needs and the weather's mood swings. This bag stays true to its purpose no matter the fishing condition it is being used in. From ice fishing to saltwater fishing and even freshwater, the Calissa is a bag made from ultra-durable fabric to hold all your essential fishing gear, from lures to bait, line weights to fishing lines, and worms to bobbers. The compact and lightweight nature of the Calissa tackle bag makes it comfortable to keep on even during casting or while you swap out a bait. Don't forget to also check out our guide to the best CamelBak backpacks for more great bags like this.
Key Features:
Large fishing gear storage
Lightweight
Adjustable comfort
Includes four tackle trays
Specification:
Brand

Calissa Offshore Tackle

Weight

4.6 pounds
Lightweight
Comfortable to wear
Secures your eyewear
Adjusting tackle box latches is difficult
Poor quality zippers
No rain cover
Fishing Backpack Buying Guide Information
How We Chose Our Selection of Fishing Backpacks
Brand - There are many brands and manufacturers of the best fishing packs on the market. In curation, this selection, a combination of well-known and lesser-known brands was compiled to provide readers with several options.
Quality - Quality was analyzed regarding materials and construction methods employed when creating the best tackle backpacks. All bags selected are made from high quality and durable materials that ensure their longevity.
Durability - Our selection also paid attention to the strength of the fishing pack. Durability saves you from continuous spending on either repairs or the purchase of a new bag altogether.
Reviews - Before the creation of our list, we looked through all reports on the various fishing tackle backpacks, analyzing each into detail to provide you with only the best of the best in the market.
Price - We believe that our list must appeal to all markets and budgets; thus, we were mainly in the creation of this selection, providing quality bags that are affordable for everyone, no matter their budget.
Don't forget to also check our guide to the best fishing shirts.
Features to Look for In Fishing Backpacks
All fishing trips require different needs and gear thus, not all fishing backpacks will be suitable for you. This isn't the case for only fishing but with all other products, which is why we've provided you with some things to consider before your next purchase.
Weight - The weight of your fishing backpack is mainly dependent on the brand and how long you're going to wear it. You can opt for lightweight bags if you love walking or trekking to your favorite fishing spot, or a heavier option if you are less likely to be seen carrying your backpack for long periods of time.
Storage Space - The best fishing bag is one that offers you with several storage compartments, specially designed and designated to your various types of fishing gear. It is a bonus if your backpack provides you with space for your electronics and other non-fishing valuables. You will also need space for your sunglasses and extra lines in case of an emergency.
Comfort & Support - One of the most vital points every fisherman pays attention to is the comfort when it comes to searching for the perfect bag. Comfort means there is less struggle while carrying this bag around, especially if it's for more extended hours. Support is provided through the type of material, and design of the shoulder straps.
Water Resistance - Fishing is almost synonymous with water, and as such, your backpack must have a high water or weather resistance. If your bag is made from waterproof materials, you don't have to worry about your valuable items getting soaked. Apart from waterproof bags, some bags are made to be mudproof which prevents the onset of mold or the hassle of cleaning.
Zippers - Make sure you opt for bags with waterproof zippers. Many bags are made with waterproof fabric, but their zippers do not prevent the entry of water into its interior. Look out for zippers made of anti-rust materials like stainless steel.
Straps - The straps of your fishing bag must be designed to give you with ultimate comfort no matter how long you keep the bag on. Look out for breathable mesh or padded straps, as these will ensure comfort and convenience.
Pockets - The locations of pockets on a fishing backpack must be done smartly to provide you with easy access, without water being able to enter quickly.
Fishing Backpack FAQ
Q: Who needs a Fishing Backpack?
A: Fishing requires a lot of tools and supplies. For a successful and enjoyable fishing trip, there's no doubt that a useful tackle storage and organization system is necessary or a successful and enjoyable fishing trip.
Q: What Should I Pack In The Fishing Backpack?
A: The trick to avoiding excess weight on a fishing trip is to pack only the essential fishing gear you need.
Q: Why should I bring a pocket knife with me on a fishing trip?
A: Having a solid tactical knife at hand is very vital to fishing; thus, having a folding pocket knife is an excellent idea as it can help in the cutting of extra line.
Q: Why are polarised sunglasses a must-have on a fishing trip?
A: To reduce the amount of glare your eyes have to endure while you fish, especially during, the day, having a polarised pair of sunglasses is very important. It also helps you see through the water to identify fish that have been made invisible by glare.
Q: Why should I pack a waterproof bag inside the fishing backpack?
A: Having a waterproof bag in your fishing backpack reduces the chances of your gear getting wet. Even though many bags are designed to be waterproof, their fabric has a water-resistant capacity limit beyond which water can easily seep through.
Q: Is it ideal to pack shelter and sleeping bags on my fishing backpack?
A: Packing a sleeping bag on a fishing backpack is allowed, especially when you're going for multi-day fishing. Everybody has to sleep; thus, there's absolutely nothing wrong with keeping your sleeping bag near.
Related Post: External Frame Backpacks
Sign Up Now
GET THE VERY BEST OF GEARHUNGRY STRAIGHT TO YOUR INBOX