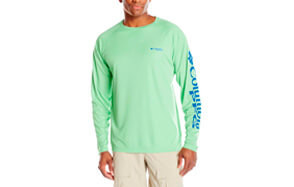 Columbia Terminal Tackle Long Sleeve Fishing Shirt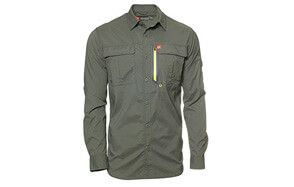 American Outdoorsman The Long-Sleeve Fishing Shirt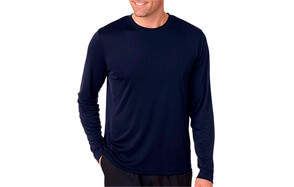 Hanes Cool Dri Long Sleeve Fishing Shirt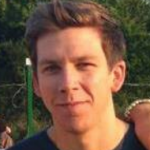 Sitting on a lake and waiting for a bite is one of the most relaxing, tranquil experiences you can have. It gives you the chance to get away from the stress of real life and lets you focus on nothing but the ripples of the water, the sounds of nature, and enjoy the sun beating down on you. If you're going to sit there, you need the right gear, the right accessories, the right outfit, and no outfit is complete without one of the best fishing shirts.
When fishing, it's not just any old shirt that will do. You need something to protect you from the sun, to keep you cool in the day and warm at night, and somewhere to keep your fishing gear that's easy to access. We've compiled a list of the essential fishing shirts anyone should own, so why not have a little nibble and see what we've got for you? Just be sure to put up a sign to let people know you've Gone Fishin'.
The Best Fishing Shirt
Fishing Shirt Buying Guide & FAQs
How We Chose Our Selection of Fishing Shirts
While looking for the top men's fishing shirts, we didn't have the chance to try every single shirt on a weeklong fishing trip (we kind of wished we had done, though). That being said, we still did our research thoroughly to ensure we selected the absolute, number one best fishing shirts on the market and we did this using these primary factors:
Brand - There are more than a few quality fishing shirt brands out there, and we've picked what we believe are the very best of the bunch. Some of them might surprise you, being more associated with other sports and disciplines, but if we think it's worth putting in, we do so. We also believe sometimes you've got to look beyond the most obvious ad popular brands to find a real diamond that others may not know about. Who knows, you could start a trend.
Reviews - We didn't have the time or the tackle to get out on a lake in different weather to test these shirts out, so we let the reviews from those who had done all of that do the work for us. Reviews are great for gauging the effectiveness and reliability of a product while also helping up identify common problems and positives that can better inform us of how good the products we've selected are. We think you'll agree that the reviews we've looked at are a massive factor in helping us to help you.
Price - Fishing shirts aren't an especially expensive investment, but as with most products - especially clothes - there are levels of pricing that determine quality, features, and effectiveness. Typically, the higher the premium, the better quality you'll get, but we know this isn't within everyone's budget, especially with the holidays fast approaching. To find a balance, we checked out a variety of fishing shirts within a variety of price ranges to give you the best selection available.

Features To Look For In Fishing Shirts
We're sure you're positively itching to get your new fishing shirt ordered, but before you rush into it, make sure you understand the most important features and deal breakers that can improve your fishing shirt without having to purchase something that might be out of your price range, or just not viable right now.
Sun Protection - When out on the water without tree cover and shade, sun protection is a must and so finding a fishing shirt that provides excellent and consistent sun protection is one of the first things you need to think about. The best fishing shirts will ensure this protection through a variety of methods whether through a long sleeve design or a sturdy collar. You can get short sleeve fishing shirts (which we'll get to), which won't give you adequate protection on the forearms, and so this is up to you to fix either with a long-sleeved undershirt or sunscreen.
Comfort - Comfort is another thing to think about before buying a fishing shirt, but isn't something you'll know until you actually buy one and get a feel for how comfortable it. In the meantime, you can recognize what makes a shirt that's comfortable based on the size, breathability options, material, and general fit, all of which we discuss further down). Some shirts may have awkward stitching along the seams or collar tags, which can also impede comfort and transform your fishing trip something fun to something you wish you'd never done. (That was not supposed to rhyme).
Breathability - While the lake or ocean breeze can cool you down, sometimes it may feel a little stuffy which gives the potential for overheating and other issues. A fishing shirt with excellent breathability will ensure excellent comfort all day long, and some better fishing shirts will have built-in vents around the armpits and back, where most of the sweat comes from. This helps to keep the shirt and you as dry as possible and helps you enjoy fishing like you should.
Fit - There are two types of fits you need to look for in fishing shirts: tight and loose. This might sound stupid, but when you factor in the levels of mobility fishing requires, it makes sense. Tighter shirts feel like provide less overall restriction as it would if you weren't wearing a shirt at all - but then you'd spend a fortune on sunscreen - however loose-fitting shirts also provide this. When casting a line, you need a wide range of motion to get enough power and control over the rod and line. It may come down to preference and the demands of where you're fishing regarding weather and climate. Speaking of which...
Water resistance - Being right next to water, you want a fishing shirt that offers at least a tiny bit of water resistance. This is where tighter shirts come in useful as you cannot expect a loose-fitting shirt to keep water out. There are also shirts which have special waterproof pockets, which is great for when you want to bring your smartphone to take a middle-of-the-lake selfie, but are scared about it getting damaged.
You have no doubt also noticed the moisture wicking features present in all fishing shirts. While this isn't the same as water resistance, it helps to keep you dry by absorbing and then evaporating and sweat or splashed water gets onto the shirt.
Material - From polyester to cotton to somewhere in between, there's a variety of different material options for fishing shirts. Depending on where you'll wear it, you need to consider which material will be best for you. We've already mentioned the moisture wicking features present in all shirts, so think about warmth and coolness (not like Hey, you look cool but temperature-wise) to ease any issues with the sun or wind and the weight of the material. You may not think a heavy shirt has the chance to weight you down, but wearing it all day in the sun can cause problems.

Types of Fishing Shirts
There are two primary types are shirts that are dedicated solely to fishing. While you can get by with regular shirts, these typically won't offer you the same movement or accessibility that a proper fishing shirt will.
Long Sleeve
Long sleeve shirts are like t-shirts in that they are simple pullover garments. There are no buttons, no zips, and no collars and there are usually no pockets either - although designs may vary. These shirts are made of tight fitting and lightweight material and can often double as diving or swimming shirts. The long sleeves offer the most protection from the sun, but in terms of functionality, that's about the only thing they can always do better than a button-up shirt.
Button Up
The button up fishing shirt is the traditional garment you think of when thinking of someone going fishing - usually coupled with a puffy vest, fishing hat, and shorts, no matter the temperature. Although some people may not consider them as modern or stylish as the long sleeve shirts, they have a wide variety of functions and features that make them something to consider when planning everything for your next fishing trip.
This includes features like pockets and rod loops while still giving you the same sun protection and moisture wicking as long sleeves. Some button ups are long-sleeved, giving you versatility you don't get with long sleeve tees and you can simply roll the sleeves up if need be.
Fishing Shirt FAQs
Q: What is a rod loop on a shirt?
A: A rod loop is a part of the fishing shirt that holds the rod in place, giving you hands-free fishing options. These loops are mainly found underneath one of the chest pockets and are stitched in permanently, or with a piece of velcro on one side to make it easier to loop the rod through. While they're mainly to hold your rod in place, you can also keep your glasses, clipper, and forceps there, too.

Q: What are PFG shirts?
A: PFG stands for Performance Fishing Gear, which we're sure you're just a little disappointed not to figure out yourself, right? It's exclusive to the Columbia brand, so you'll only see it on their products such as ordained along the sleeve or on the chest. As you can probably guess, it gives lets you know about the quality of the shirt and how well it 'performs' in the fishing environment. This can relate to breathability, comfort, warmth, and sun protection.
Q: What is a fishing shirt?
A: A fishing shirt is a shirt that - wait for it - is worn fishing! Aren't you glad you waited? Fishing shirts are much more than any old shirt you've picked out of the bottom drawer, they are specifically designed to improve your fishing experience as well as protect you from whatever elements you'll encounter when on the water, or next to it, if you don't feel like getting your feet wet, although, fishing shoes, you know?
Anyway, they construct fishing shirts using materials that benefit you whether you're on a lake, on the shore, or in the middle of the ocean. These materials provide warmth, comfort, sun protection, waterproofness, breathability, and the right fit so you can cast your line as efficiently as you need. They'll also have pockets and extra features to store gear, devices, and hold your rod, and built-in cloths to clean lures and similar items.
You can get by with not wearing a fishing shirt if you only go once or twice a year, but if you're serious about fishing, then having a fishing shirt will not just make you feel more prepared, it will make you more prepared, too. You won't have to worry about losing items in the water, and you'll ensure that you have everything on hand, should you need it.
Q: How much protection from the sun do fishing shirts provide?
A: Fishing shirts offer several levels of protection from the sun. Going from UPF 30 to 50+. You might think you may as well get the 50+ shirt, as at least you're guaranteed protection. However, if you don't need it and it costs more money than a UPF 40 or 30, then stick to what you need. You can also improve your sun protection by wearing undershirts or applying sunscreen if you're out on the lake all day. Not all fishing environments require sun protective clothing, but it's a good idea to get at least some items just in case.
Sources