Best Boat Shoes in 2022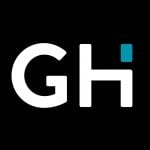 This product guide was written by GearHungry Staff
Last Updated
July 2, 2018
GearHungry Staff
GearHungry Staff posts are a compilation of work by various members of our editorial team. We update old articles regularly to provide you the most current information. You can learn more about our staff
here
.
GearHungry may earn a small commission from affiliate links in this article.
Learn more
The 1930's called, and they're back again. Boat shoes were a big hitter among the New York crowd when yachts were shipping off from multiple ports in the Manhattan area, giving a nautical appeal to the wardrobes of the post-roaring twenties men. Fortunately, they're back and better than ever. We couldn't contain it down to our usual ten, so here are the top fifteen pairs of boat shoes, with some friendly fashion advice from the gurus at Gear Hungry.
The Best Boat Shoe
Sperry Top-Sider Men's Authentic Original Boat Shoe
Sperry takes the cake with one killer boat shoe. First of all, we're big fans of versatility in design, and they give you up to thirty different options to choose from between coloration and style. You can't get any better than that. Besides the looks, it's about the comfort and construction: all leather, all the time. You'll slip right into these shoes, feeling completely at home, and looking at yourself in the full-length mirror saying, "Who's dapper as hell? Me." Humor aside, we couldn't be happier with the non-marking rubber outsole, and the shock-absorbing EVA heel cup. Sperry sits at number one for value and comfort: it's time to hit the boardwalk, lads.
Key Features:
Non-marking rubber outsole
Sturdy leather strap construction w/ metat eyelets
Leather construction; available in over thirty different designs/colors
Specification:
Brand

SPERRY

Model

Authentic 2-Eye Boat Shoe

Weight

2.19 pounds
Sperry Top-SIder Billfish 3-Eye Boat Shoe
Sounds like a ZZ Top song, or a new A&E reality show, but it's the title that Sperry tossed onto our editor's choice boat shoe. Top-SIder Billfish 3-Eye are about as far away as you can get from boat shoes, while still sticking to the general construction, and providing that long stitching pattern on top your feet to give a nautical feel. Thanks to the air mesh and leather hybrid construction, this is breathable, and durable as all holy hell against the elements, whether that's the roaring ocean waves, or if it's the festivities around the backyard on a Fourth of July weekend. Either way, you get to choose between a handful of killer designs, and get the same great Sperry quality that earned our top spot on this list. You can conmbine this leather shoes with one of the top leather backpacks from our list.
Key Features:
Leather and air mesh construction
EVA heel cup for comfort and support
360 degree lacing system
Specification:
Brand

Sperry

Model

Billfish Boat Shoe

Weight

2.37 pounds
Margaritaville Men's Anchor Lace Boat Shoe
Legend has it that Margaritaville Men's Anchor Lace Boat Shoes won't make Jimmy Buffet appear and start singing, but they're still fun either way. These ultra stylish boat shoes cost next to nothing, and bring excellent quality, without compromising on that rustic look that you're looking for. Two leather straps cross near the tongue, running through the hell, and meld into the comfortable padding that keeps your ankles from chafing, even if you're not using socks. All around, it's a leather and textile build that's destined to last through the thick of it all, if you're adventurous enough to handle it. Breathable, affordable, and completely complimenting to your wardrobe: what more could you ask for?
Key Features:
Mesh upper section; breathable
Soft padded collar and tongue eliminate chafing when not using socks
Leather and textile construction
Specification:
Brand

Margaritaville

Model

Anchor Lace

Weight

12.5 ounces
Globalwin Men's Casual Loafers
Okay, I may not have had enough sway to convince the editor, but this pair of boat shoes is this writer's favorite from the list. Globalwin Men's Loafers are casual enough to wear with just about any look, whether you go with our favorite white/grey, or choose from the other seven styles available. These comfortable boat shoes have a faux leather top, the traditional double lace over the tongue, and a serious sense of style when you slip these on your feet. They don't take long to break in, and deal oncoming saltwater with relative ease. If you're a gent who looks for angular lines, you'll be happy to know that this pair narrows your feet, giving you a slightly taller appearance. Hey, every little bit helps, right? Pair these with an amazing V-neck shirt and you are ready for a boat adventure. 
Key Features:
Faux leather upper
Quick break-in period
Comfortable and narrowing
Specification:
Brand

Global Win

Weight

1.4 pounds
Sperry Top-Sider 2-Eye Canoe Mocs
You can't escape the Sperry; not on this list. Sperry kicks some serious ass in this department, and we're not afraid to say it. Much like their 3-Eye model, the 2-Eye comes with rust-proof eyelets to run your laces through, while sticking to that non-marking rubber outsole that we love them for. On top of that, they went the extra mile with comfort, giving you a dual-density padding along the bottom. This works for immediate comfort, and some support throughout the day to cut down on fatigue. Last but not least, the shock-absorbing EVA heel adds so much to these moccasins, whether you choose our favorite (tan) or the other four styles, you're sure to fall in love with Sperry one way or another.
Key Features:
Dual-density bottom gives you added comfort
Non-marking rubber outsole
Rust-proof eyelets take on water like a champ
Specification:
Brand

Sperry

Model

Mako 2-Eye Canoe Moc Lace-Up Shoe

Weight

12 ounces
Timberland Men's Classic Two-Eye Boat Shoe
No ultimate footwear list is complete without Timberland making an appearance. The original makers of the yellow boot took their nautical caps, put their heads together, and made one dapper-as-hell pair of boat shoes. Leather-lined EVA footbeds cradle your heels and remove pressure from your arches, while the rubber sole adds some nice pep in your step. On top of that, it's primarily made of leather, giving you serious durability. You'll have these for years to come, whether they're going on the boat with you every Sunday, or just adding a nice element to your casual wardrobe. Timberland is synonymous with quality: they delivered, and never fail to impress.
For more stylish & casual footwear, check out our guide to the best Sanuks for men.
Key Features:
Leather-lined EVA footbeds
Rubber sole
Primary leather construction
Specification:
Brand

Timberland

Model

Classic 2-Eye Boat Shoe

Weight

4 pounds
Not really feeling canvas or man-made materials? We can see that, but we know that you can see yourself in Rockport's killer boat shoe. Full grain leather and a dual eyelet design leave nothing to be desired: you're looking at exactly what you get, with an added benefit. You get a little pep in your step with the synthetic sole, so you're not kicking around on pavement with sore heels by the end of the day. It's not all about being on the boat, it's also about heading into town and enjoying the sights, and your heels shouldn't be killing you like a double-shift Denny's waitress by the end of the day. Do yourself a favor, slip into something that's comfortable, and built to last for years beyond anything else you own.
Key Features:
Full grain leather construction
Synthetic sole material (adds nice bounce)
Mocc-toe two-eyelet design
Specification:
Brand

Rockport

Model

Perth

Weight

2 pounds
You're a high-roller, aren't you? We've got just the ticket. Sebago has graced the feet of tens of thousands of men, giving them a unique style to cherry pick from with over twenty different ways to approach this boat shoe. Our personal favorite is the grey leather, which goes wonderfully with the white stitching and rawhide lacing. Every part of this shoe defines your outfit; not the other way around. Thanks to the primary leather construction and EVA foam insole, this is built to cradle your feet in comfort, and weather every literal storm with you. Rain or shine, boat or the docksides, you're good to rock and roll with Sebago as your wingman. For more waterproof boots, check our helpful guide.
Key Features:
Available in over twenty different styles and colors
Primary leather construction w/ EVA foam insole
Rawhide lacing
Specification:
Brand

Sebago

Model

Docksides B727

Weight

2.29 pounds
Unlisted, by Kenneth Cole
Nothing's cooler than not caring enough to even list your own shoe, right? Humor aside, this Unlisted Santon boat shoe brings all the quality of Kenneth Cole to the table that we've grown to know and love over the years. Made of canvas and a flexible synthetic sole, this boat shoe brings all the rustic charm to the table, while keeping the unnecessary add-ons at home. No frills, all flair with these guys. The traditional two-eye design and thin brown strip above the outsole gives an excellent attention to detail that can't be beat, while the durable interior keeps you in comfort, and under protection. Best of all? Kenneth Cole's name is widespread and adored, but the prices are kept relatively low.
Key Features:
Synthetic sole is comfortable and helps keep costs down
Canvas construction
Available in six unique styles
Specification:
Brand

Unlisted by Kenneth Cole

Model

P-JMS8SY024

Weight

13 ounces
Tommy Hilfiger Men's Bowman Boat Shoe
You didn't think we'd leave ole Tommy out, did you? While they weren't the top-tier boat shoes we were hoping for, Hilfiger gives you a very attractive pair with over eight different options to choose from for style, while keeping true to the brand name we've all come to know, love, and trust. 100% leather construction blended with a duranble rubber sole gives you sustainability for the ages, while looking smart-casual. If you're not totally sure what you're looking for in terms of boat shoes, take a look at our guide below, and circle on back to grab your favorite pair from our list.
Key Features:
100% leather construction
Rubber sole for grip and comfort
Low-top arch for support and style
Specification:
Brand

Tommy Hilfiger

Weight

2 pounds
Dockers Men's Beacon Boat Shoe
Dockers have been in the shoe business for over 30 years and they're owned by Levi Strauss & Co. So, with those credentials, you can expect high-quality materials, tons of style, and generally well-made shoes. These boat shoes are made from 90% genuine leather and 10% rubber, making them both durable and comfortable. They've also been treated with NeverWet, which makes them impervious to water and stains. You can spill red wine on these shoes and it'll slide right off. The inside of the shoe has been treated with CleanSport NXT, an antimicrobial treatment that prevents odors. If you're looking for an inexpensive boat shoe that can genuinely withstand life on board, the Dockers Men's Beacon Boat Shoe is the way to go. 
Key Features:
90% leather and 10% rubber 
Rubber sole
Treated with NeverWet 
Inside treated with CleanSport NXT 
Lightweight EVA outsole 
Boat Shoes Buying Guide
These are pretty straightforward shoes, but there are a few things to keep in mind when it comes time to buy. We've broken down the do's, the don'ts, and the key features you should be looking for in your next pair of boat shoes.
What to Consider When Purchasing Boat Shoes
Material - Leather and canvas are your go-to construction here, but other materials will fall into line. Our editors are serious fans of leather, especially due to how easy they are to maintain.
Comfort - You don't have to kill your feet to look good: you can have function and flair, the two commandments here at Gear Hungry. Yes, you can have your cake and eat it too.
Grip and traction - With these being designed for nautical use, they have to have some form of the grip along the bottom. Furthermore, your bare feet should have a fair amount of traction to keep you in the shoe, instead of on the deck.
Water-resistance - They don't call them boat shoes for anything: most of these are water-resistant, but only to a point. It allows them to last a hell of a lot longer, especially if you're just using them for casual occasions.
Design - It's a fashion statement, not an ultra innovative way to wear shoes. The design element is half the battle, so make sure it works for you and your image before even putting it into your cart.
Color - This includes the dye potency, and the likelihood of it bleeding into your socks (should you choose to wear them) or coloring your skin. We prefer less potent dyes, making your shoes odor-free and able to be used right out of the box.
How to Wear Boat Shoes
Sounds like a pretty straightforward concept, right? I mean, you're probably wearing shoes right now. We're referring to how to wear them, as in with which style. Here are a few different ways you can make boat shoes, and make them work for you.
Opt for more casual clothing. You're able to grab some blue jeans, or even colored (gray, brown, vibrant colors), so long as your boat shoes have a laid-back style. This gives you a very trendy look.
Boat shoes also work well with knee-length shorts, giving your calves a longer appearance, which can help you seem taller (if you're not wearing socks; it's all thanks to the extra ankle skin being exposed).
If you're heading out on the boat, grabbing a semi-nautical look is excellent, too. These usually involve some sort of neutral/vibrant horizontal striped shirt, a nylon belt, and a tan or light-colored pair of shorts.
As a rule of thumb, go with more simple, casual, neutral clothing options.
Boat Shoes FAQ
Q: Can you wear socks with boat shoes?
A: You remember when people used to be called shoobies? Well, we don't either, but at one point in time, that was a thing. It's kind of the same concept if you decide to wear boat shoes and socks together. These are designed to be worn without socks, accounting for water splashing around while you're on a boat and all. While you can wear socks, it's male fashion suicide to do so, and doesn't look right.
Q: Are boat shoes smart casual?
A: They're in a very fine line in the male fashion world. Boat shoes (depending on the brand) are similar to casual loafers, without requiring as much outfit coordination. For instance, you'll match your boat shoes to a casual outfit, such as jeans and a simple button-up short sleeve shirt, but you wouldn't match boat shoes to an exhausted casual look, that is, the rolled-up sleeves, vest, undone tie type of look.
We consider them to be the bridge between casual and smart, giving a slightly more posh look to your jeans and t-shirt look. Simple, little things that men do are a lot more impactful than you think. Switch out your sneakers for these, and you'll see a facelift to your outfit of choice.
Sign Up Now
GET THE VERY BEST OF GEARHUNGRY STRAIGHT TO YOUR INBOX