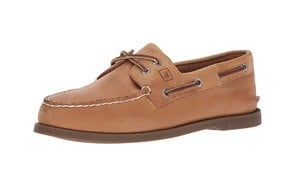 Sperry Top-Sider Men's Authentic Original Boat Shoe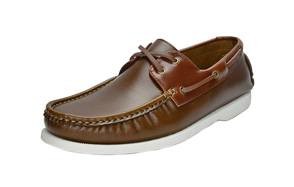 Bruno Marc New York Bahama Loafers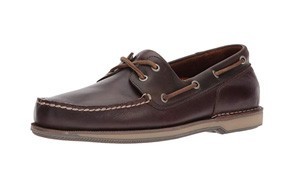 Rockport Men's Perth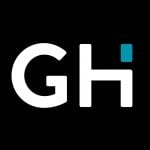 The 1930's called, and they're back again. Boat shoes were a big hitter among the New York crowd when yachts were shipping off from multiple ports in the Manhattan area, giving a nautical appeal to the wardrobes of the post-roaring twenties men. Fortunately, they're back and better than ever. We couldn't contain it down to our usual ten, so here are the top fifteen pairs of boat shoes, with some friendly fashion advice from the gurus at Gear Hungry.
The Best Boat Shoe
Boat Shoes Buying Guide and FAQs
These are pretty straightforward shoes, but there are a few things to keep in mind when it comes time to buy. We've broken down the do's, the don'ts, and the key features you should be looking for in your next pair of boat shoes.

What to Consider When Purchasing Boat Shoes
Material - Leather and canvas are your go-to construction here, but other materials will fall into line. Our editors are serious fans of leather, especially due to how easy they are to maintain.
Comfort - You don't have to kill your feet to look good: you can have function and flair, the two commandments here at Gear Hungry. Yes, you can have your cake and eat it too.
Grip and Traction - With these being design for nautical use, they have to have some form of grip along the bottom. Furthermore, your bare feet should have a fair amount of traction to keep you in the shoe, instead of on the deck.
Water Resistance - They don't call them boat shoes for anything: most of these are water resistant, but only to a point. It allows them to last a hell of a lot longer, especially if you're just using them for casual occasions.
Design - It's a fashion statement, not an ultra innovative way to wear shoes. The design element is half the battle, so make sure it works for you and your image before even putting it into your cart.
Color - This includes the dye potency, and the likelihood of it bleeding into your socks (should you choose to wear them) or coloring your skin. We prefer less potent dyes, making your shoes odor-free and able to be used right out of the box.
How to Wear Boat Shoes
Sounds like a pretty straightforward concept, right? I mean, you're probably wearing shoes right now. We're referring to how to wear them, as in with which style. Here are a few different ways you can make boat shoes, and make them work for you.
Opt for more casual clothing. You're able to grab some blue jeans, or even colored (gray, brown, vibrant colors), so long as your boat shoes have a laid-back style. This gives you a very trendy look.
Boat shoes also work well with knee-length shorts, giving your calves a longer appearance, which can help you seem taller (if you're not wearing socks; it's all thanks to the extra ankle skin being exposed).
If you're heading out on the boat, grabbing a semi-nautical look is excellent, too. These usually involve some sort of neutral/vibrant horizontal striped shirt, a nylon belt, and a tan or light-colored pair of shorts.
As a rule of thumb, go with more simple, casual, neutral clothing options.
Boat Shoes FAQ
Q: Can You Wear Socks With Boat Shoes?
A: You remember when people used to be called shoobies? Well, we don't either, but at one point in time, that was a thing. It's kind of the same concept if you decide to wear boat shoes and socks together. These are designed to be worn without socks, accounting for water splashing around while you're on a boat and all. While you can wear socks, it's male fashion suicide to do so, and doesn't look right.

Q: Are Boat Shoes Smart Casual?
A: They're in a very fine line in the male fashion world. Boat shoes (depending on the brand) are similar to casual loafers, without requiring as much outfit coordination. For instance, you'll match your boat shoes to a casual outfit, such as jeans and a simple button-up short sleeve shirt, but you wouldn't match boat shoes to an exhausted casual look, that is, the rolled-up sleeves, vest, undone tie type of look.
We consider them to be the bridge between casual and smart, giving a slightly more posh look to your jeans and t-shirt look. Simple, little things that men do are a lot more impactful than you think. Switch out your sneakers for these, and you'll see a facelift to your outfit of choice.