Dressed To Kill: The Best Field Jackets Of 2022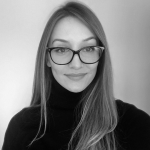 This product guide was written by Jovana Dosenovic
Last Updated
October 28, 2022
Jovana Dosenovic
Jovana is a writer and copy editor living with her lazy calico cat and thousands of (mostly unread) books. She has worked as a copywriter, fact-checker, QA analyst, and librarian, but this has been her favorite gig so far. A bit of a bookworm since she was tiny, she loves nothing more than curling up with a giant cup of coffee or tea and a good book. When not hunched over a keyboard or book, Jovana enjoys going on long walks, short hikes, and occasional camping trips. She also has an unfinished novel she'd like to publish one day. No, really.
GearHungry may earn a small commission from affiliate links in this article.
Learn more
Easily one of the most versatile and stylish pieces of outerwear, the field jacket has remained a utilitarian garment while also evolving into fashionable apparel that oozes masculinity and an appreciation for style. With its roots in the military, your typical army field jacket or coat can always be depended on for its functionality while keeping one comfortable and warm during the colder months.
We appreciate menswear that ticks the boxes for being both practical and appealing, which is why we have compiled a list of what we think are some of the best field jackets currently on the market. These men's field jackets and coats feature classic brands filled with heritage as well as more modern interpretations of traditional military wear.
The Best Field Jacket
Alpha Industries M-65 Field Jacket
Derived from a brand that does, in fact, design and manufacture apparel for the military, Alpha Industries M-65 Field Jacket is possibly the best M-65 field jacket in terms of authenticity and durability. Manufactured to military specifications and therefore somewhat oversized (so soldiers could carry their gear and ammo), this vintage-inspired coat has been made to comfortably accommodate inner layers while military epaulets give it an authoritative shape as a top coat. The shell is made from durable nylon and cotton, so the jacket is water- and wind-resistant to keep you warm and protected in cold and rainy weather.
With six pockets in total, including four exterior pockets, one interior welt pocket and one interior zip pocket, the Alpha Industries M-65 has plenty of storage space for all your essentials. This classic field jacket is available in more than just the traditional olive green, so you can pick the color that flatters you the best while pairing it with your favorite pair of jeans.
Key Features:
Shell: 50% nylon, 50% cotton
Lining: 65% cotton, 35% polyester
Wind and water resistant
6 pockets in total
Specification:
Brand

Alpha Industries

Model

MJM24000C1

Weight

3.2 Pounds
Brandit M-65 Giant Field Jacket
If you're looking for a warm oversized field jacket for winter so you can layer well underneath, the Brandit's M-65 Giant Field Jacket is a fantastic choice. As an exceptionally hard-wearing M-65 jacket, this vintage military apparel is made with high-quality washed cotton and can be worn with or without the removable fleece inner – making it perfect for ice-cold winters as well as cooler summer days.
With two chest pockets, two front cargo pockets and two hand pockets, this large military field jacket can hold all your EDC and then some. It comes with a drawstring waist cord and all the appliques that replicate an authentic military M-65 coat, making it an authoritative addition to any man's wardrobe. It's also available in several different classic colors, including dark and light camo, so you can pick the one that best suits your style.
Our handy guide to the best men's peacoats features more stylish products like this.
Key Features:
Made from 100% cotton
Removable fleece lining
Concealed hood with drawstring
Internal waist adjusters
Concealed hood
6 pockets in total
Specification:
Brand

Brandit

Model

3101

Weight

10.58 Ounces
Levi's Washed Cotton Military Jacket
If you're looking to transform yourself into a chunk of a hunk, look no further than this washed cotton field jacket by Levi. With a stand-up collar with adjustable zipper detailing, snap-down shoulder epaulets, adjustable cuffs, and two lower welt pockets, this jacket is both stylish and functional.
Made from cotton and boasting a quilted lining, it's warm enough for fall and mild winter days. But Levi's Washed Cotton Military Jacket is, overall, a lightweight field jacket so do layer up well if you plan on wearing it during winter. Available in a wide array of classy colors like black, navy, and khaki, plus traditional colors like olive and camo, this durable, stylish field jacket will be your best friend this fall.
Be sure to also check out our top picks of the top running jackets.
Key Features:
Made from 100% cotton
Interior quilted lining
Stand-up collar, snap-down shoulder epaulets
4 pockets in total
Specification:
Brand

Levi's

Model

LM7RC485-BRN-00-XS

Weight

10.4 Ounces
Crysully Winter Casual Jacket With Removable Hood
Crysully's Winter Casual Jacket is designed for the rugged but stylish man and includes the usual myriad of zips and pockets that appeal to soldiers – except this time they're fashionably fledged. Made with a mixture of cotton, polyester and fleece, the sole purpose of this slim-fitting coat is to keep you warm, dry and comfortable.
Another thing we really like about this jacket is the detachable, warm hood. Like the body of the jacket, the hood is also lined with fuzzy fleece, plus it comes with cinches for a snug fit, so it will keep you nice and toasty. To hold all your everyday essentials, the jacket features lots of pockets, including hand pockets (which could be a bit larger), a zip chest pocket, and an interior pocket, too. You may also want some good combat boots to combine with this great jacket, so make sure you check out our picks.
Key Features:
Cotton shell, fleece lining
Full-length zipper with snap button closure
Detachable, fleece-lined hood
Multiple pockets
Specification:
Brand

Crysully

Model

SKHT-35

Weight

2.43 Pounds
Filson Tin Cloth Field Jacket
Crafted from durable tin cloth that is water-repellent, wind-resistant, and abrasion-resistant, this fantastic waxed cotton jacket from Filson is perfect for all manner of outdoor work and play. Equipped with a two-way front brass zipper with a storm flap, spacious pockets, and an attractive virgin wool collar, this garment is made for the man on the move.
The Filson Tin Cloth Field Jacket boasts two upper Mackinaw wool-lined slash pockets, two large snap closure compartments, and an inside zippered security pocket. If you want to attach the Tin Cloth Hood to your jacket (which can be purchased separately), use the two buttons on the back of the collar. Extremely durable, versatile, and weather-resistant, this is, hands down, one of the best field jackets for outdoor work and hunting.
Our selection of the best-selling bomber jackets offers more great products like this so check it out.
Key Features:
Made with weather-resistant tin cloth
2 upper Mackinaw wool-lined pockets
2 large pockets plus interior zip pocket
2 buttons on collar for optional hood
Adjustable snap tab cuffs
Another addition by the trusted brand, Rothco, this Ultra Force M65 jacket is a slightly bulkier fit and is ideal for extremely cold climates where a number of inner layers are required. To further help your body endure the cold, the jacket comes with a quilted cotton-poly blend lining, which you can easily remove when the weather gets warmer.
The Rothco M-65 field jacket's shell is water-repellent so it should protect you from rain, snow and sleet (do bear in mind it's not water-resistant though). It comes with a concealable hood and multiple drawstrings that help keep the warmth where it belongs, inside the jacket. Like most traditional field jackets, the Rothco is slightly oversized so if you're looking for a slimmer fit, you might want to order a size smaller than you normally wear.
Find more great products like this by checking out our guide to the most popular Patagonia jackets.
Key Features:
Water-repellent shell
Removable quilted polyester liner
Snap-up storm flap and heavy-duty brass zipper
Includes a packable hood
4 snap-up pockets
Specification:
Brand

Rothco

Model

613902844407

Weight

3.7 Pounds
WenVen Men's Lightweight Military Jacket
If you like the look of traditional field jackets but find most to be too bulky for your liking, give this military jacket from WenVen a try. With a thick cotton shell, slim fit, and stand collar, it's ideal for casual everyday wear from spring to early winter. Pair it with slim-fit chinos or quality jeans and there you have an outfit that is also fitting for slightly more professional dealings.
The jacket has four exterior snap pockets for quick access to your everyday essentials, plus a large inside pocket for valuables like your wallet or phone. With a full-length zipper closure and adjustable cuffs, it will keep the chilly wind out, however, it's not suitable for winter as it's too lightweight for extreme cold. 
Key Features:
Thick cotton shell, poly cotton lining
Slim fit with stand up collar
4 exterior pockets, 1 interior pocket
Machine washable
Specification:
Brand

WenVen

Model

vmena00051001

Weight

2.09 Pounds
Despite its low price, the EKLENTSON Field Jacket is one of the most stylish options in this guide. With a breathable but durable cotton shell, stand-up collar, and numerous pockets, including chest pockets, side slant pockets, and an interior one, this affordable field jacket is as stylish as it is practical.
Like all military-inspired jackets, this model comes with a nylon lining and plenty of room for your undergarments, making it ideal for chilly days. However, since this is more of a lightweight jacket, we recommend it for spring and fall, but not winter. We're big fans of the ribbed cuffs, hem, and collar, which give the jacket a military-inspired casual style. Great for most types of outdoor activities, including hiking, camping, and fishing (but not in rainy weather as it's not water-resistant), as well as for casual everyday wear, you really can't go wrong with this budget-friendly field jacket. If you're looking for a similar but even more lightweight shirt jacket for this fall, check out our guide to the best shirt jackets.
Key Features:
Cotton shell, polyester lining
7 pockets in total, including an inner pocket
Ribbed collar, cuffs, and hem 
Available in six military-inspired colors 
Specification:
Brand

EKLENTSON

Model

EK-122-Black-3XL

Weight

1.32 Pounds
Orvis Heritage Field Coat
The Orvis Heritage Field Coat is an old classic; rugged, functional, and stylish, this is the coat to get if you want a truly versatile piece of outdoor apparel. Great for hiking, hunting, camping and travel, as well as everyday use, this fantastic waxed cotton jacket is guaranteed to stand up to the rigors of nature.
Made of dry-waxed cotton canvas that repels rain and turns away briars, and sporting a bi-swing back to allow for maximum freedom of movement, this canvas field jacket will keep you warm and comfortable in the field – or when commuting to work. It comes with upper slash handwarmer pockets, lower bellow pockets, and two interior pockets. A corduroy collar will keep your neck protected against chilly breeze, and so will the adjustable cuffs with corduroy trim. Like most field jackets for men, the Orvis Heritage is slightly oversized, so you'll be able to layer well underneath as well as store all your field supplies in the numerous pockets.
Key Features:
Made from dry-waxed cotton canva
Abrasion, wind and rain resistant
Rear-entry lined waterproof game bag
Corduroy collar and cuffs
Bi-swing back
6 pockets in total
Specification:
Brand

Orvis

Model

2KB20251

Weight

3.3 Pounds
Why Trust Us
To give you the very best field jackets for men the market has to offer, we spent a week researching the latest models (and revisiting the old classics), reading customer reviews, and talking shop with some of our testers. While there are plenty of good field coats out there, we wanted a selection of the absolute best field jackets both in terms of quality and price.
Who This is For
If you're looking for quality men's field jackets, this guide is for you. Whether you're after a durable, heavy-duty field jacket for work and hunting, or you want a stylish but still durable military coat for everyday wear, you're guaranteed to find it here.
How We Picked
We chose the field jackets on this list by looking at some of the best, most popular brands and their current (as well as older) releases. We then picked the models based on their quality, functionality, style, price, and of course customer reviews. We didn't want our list to consist of only work or hunting field jackets, so we chose a variety of styles and price points.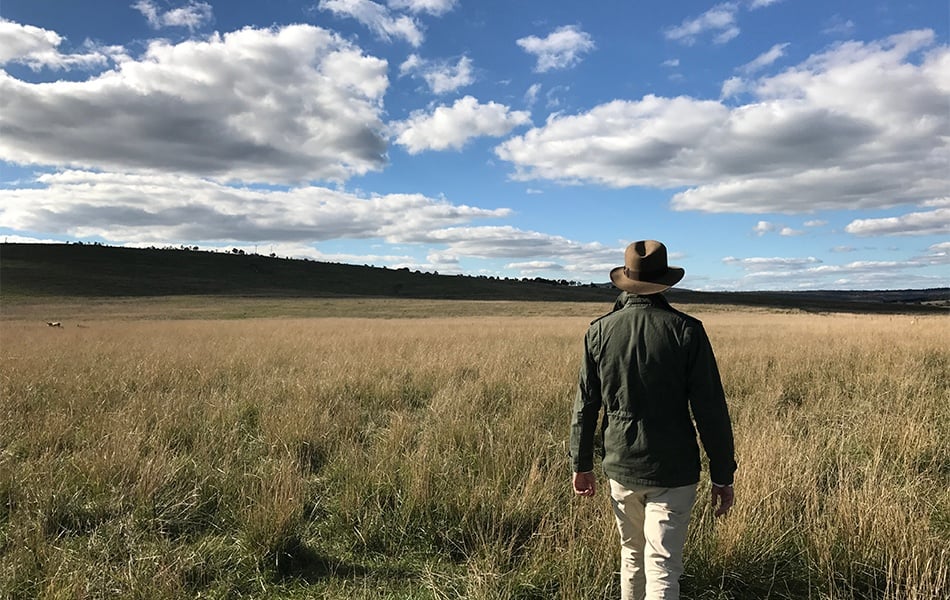 Features To Look For In Field Jackets
Design & construction – When it comes to the jacket's construction, the most important thing to consider is the garment's purpose. You need to decide if all the bells and whistles will be made use of, or if a more modest coat with fewer pockets and accessories will better suit your more casual day-to-day needs.
If you want an army field jacket for hunting, fishing, and other outdoor activities and sports, definitely stick to traditionally rugged, weather-resistant and oversized models with plenty of pockets that can store all your field supplies. If, on the other hand, you want a stylish field coat you can wear every day, there's no need to shell out for ultra-durable jackets with thousands of pockets.
Comfort & versatility – This tends to be one of the most important deciding factors when it comes to men's clothing. Thankfully, the vast majority of field jackets on the market are very comfortable. Still, it's important to purchase the right size jacket that will be able to fit not only all of you (when moving, maybe running, putting your arms up, etc.), but your field supplies and everyday essentials.
Adjustability works hand-in-hand with versatility and the more options you have for adjusting and tweaking your field coat, the more versatile it is. Can the inner lining be removed? Do cuffs and waistlines have the ability to draw close? Does the jacket come with a concealed hood? These are the types of questions you can ask when selecting your field jacket and the answers will help you to decide whether the jacket is going to fit your expectations.
Fabric – Your fabric of choice will depend on how traditional you would like your field jacket to be. An authentic military jacket is made from rugged and durable fabrics, usually with waxed cotton and quilted nylon lining. Some feature canvas water-resistant fabrics or elements and these jackets will, of course, keep you drier for longer. Many modern coats feature lighter-weight fabrics that might replicate the authentic jacket, but are perhaps not as hardy and durable – this is ok if you are simply looking for a stylish coat that's perfect for everyday wear and is not intended for regular outdoor shielding.
Pockets – One thing that makes field coats unique in design is their numerous pockets, typically equating to four front pockets and one or two inner pockets. Modern designs, however, often reduce the number of pockets to give the garment a less bulky appeal, which makes them slightly befitting for more formal events. If the pockets are the sole reason why you are acquiring the jacket, pay attention to their number (we recommend at least four pockets, but six is better), size and closing mechanisms.
History Of The Field Jacket
The traditional military field coat dates all the way back to 1943 where it made its debut as the popular Army jacket that was designed for cold weather, and durable enough for troops out on the field. Over the years it has met many revisions so as to accurately meet the demands of the military forces as well as to include the features of some modern technologies. In 1965 the M-65 design was introduced - this is the field jacket that most are familiar with and it's on this design that subtle revisions have been made over the decades.
The M-65 has been worn through many wars, including the Vietnam war. Today many military forces still include the field coat into their daily apparel and are a standard addition to a soldier's uniform. While the field coat has its routes in the military, the style of the jacket has become quite the utilitarian coat as well as a fashion trend. Laborers, hunters, hikers and all types of outdoor adventurers often opt for the traditional field coat for its warmth and practicality, while the fashion-conscious appreciate the vintage style of the apparel.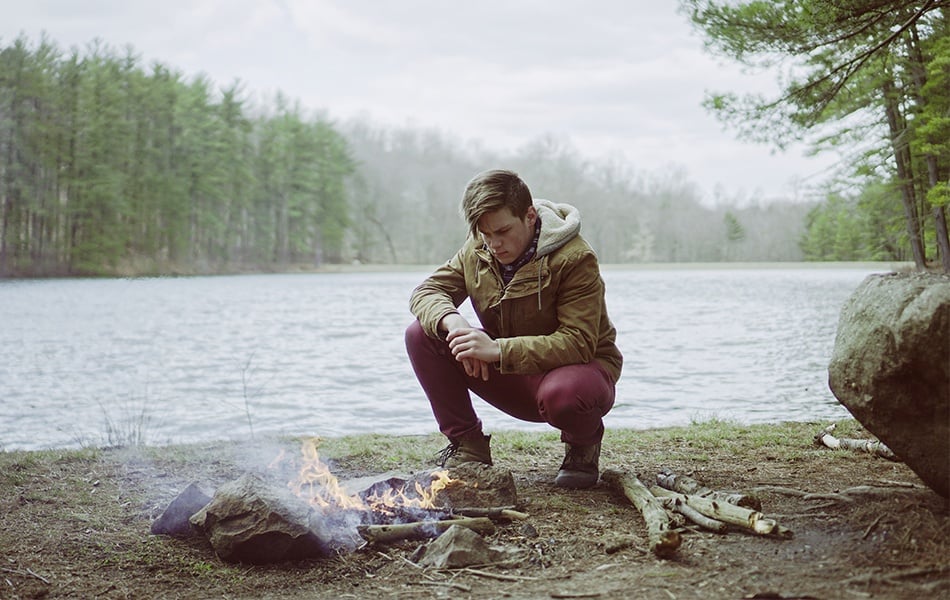 Field Jacket FAQ
Q: What is a field jacket?
A: Similar to the trench coat, bomber jacket, and cargo pants, the field coat is one of those garments that was originally conceived for utilitarian purposes. Its intent was to keep soldiers warm while they were out in the field and to shield them from vicious sun rays during the more heated months. The original field jacket was loaded with pockets and zips so that soldiers could easily carry their gear, ammo, and weapons.
Today, the field jacket has evolved to not only serve military forces but also to be a garment that's worn as a basic day-to-day coat. It typically features four front pockets, a heavy front zip, cuffs and waist closures, and sometimes a hood. The fabric is made from durable cloth or canvas that keeps heat in and the cold out.
Q: How to wear a field jacket?
A: Field jackets are best worn as casual attire, although there are a few designs that could pass to be acceptable enough for more semi-formal occasions. Bulkier field coats are perfect for winter and can accommodate many inner layers comfortably, while your slimmer fit designs can be worn similarly to a blazer over a thinner shirt during the spring and summer months. Pair your jacket with a stylish pair of blue jeans for day-to-day casual attire or with a traditional pair of khakis for outdoor shenanigans.
Q: Are field jackets waterproof?
A: Authentic military jackets are water resistant, however, many modern jackets that have been designed for fashion purposes do not include this feature. The more traditional the field jacket, the more likely it has been made from canvas or water-repellent fabric. As usual, it's best to check the garment's label before making your purchase.
Q: Are field jackets warm?
A: This totally depends on the model: some jackets are thick, lined, and have adjustable cuffs and waist strings to keep the warmth in, while others are more lightweight for a slimmer and stylish fit. In general, though, classic field jackets are quite warm, perfect for transition months when you need a jacket or coat for layering.
Q: How to care for a field jacket?
A: Your first step is to check the field jacket's label for directions and recommended cleaning instructions. Some models are machine washable and can easily cope with your regular washing detergent. If this is not the case with your jacket, we recommend that you gently brush it so that it's free from dust and debris and then do a bit of spot cleaning with a mixture of lukewarm water and a gentle detergent in between dry-cleaning sessions. Store your field jacket in a wardrobe that has good ventilation and is free from insects, mold, and mildew.
Sources:
How the Army Jacket Became a Staple of Civilian Garb - The New York Times Magazine
M-1965 Field Jacket - Wikipedia
Sign Up Now
GET THE VERY BEST OF GEARHUNGRY STRAIGHT TO YOUR INBOX